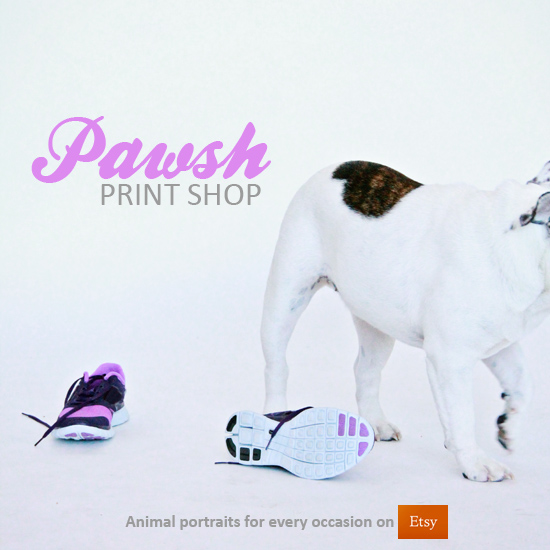 You're probably sick and tired of me hinting at the "Run With Me" photo exhibit online reveal. Yes? Well, the waiting is over! Today I am pleased to present the complete series and a special offer…

Where can you find the "Run With Me" prints you might ask? Why in the brand new Pawsh Print Shop of course!
Catering to the style-conscious, modern animal lover, Pawsh Print Shop offers vibrant, contemporary photography that can be incorporated into a wide range of home decor styles while capturing the whimsical nature of pets. Plus 15% of every sale from this shop will be donated to an animal charity at the end of the year with hopes of making a difference in the lives of pets in need.
New prints and collections will be added each season, but to start things off the shop is running a single series.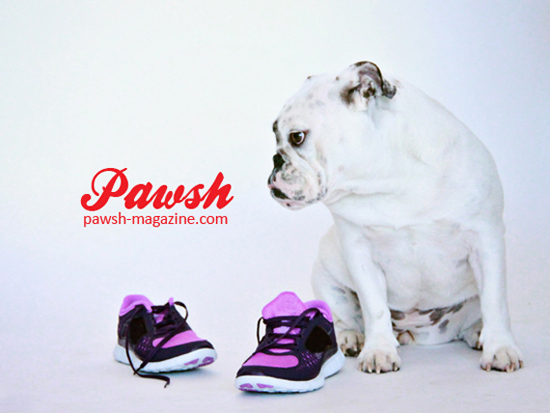 The first prints that are available are the "Run With Me" collection, an uplifting series of bright, modern images composed to remind the viewer that our dogs literally follow in our footsteps. With every move or decision that a pet parent makes, he or she is leading their dog along that same path. The message of this photo series is to embrace a healthy, active lifestyle that suits both human and canine companions alike so that both can experience the best life possible – together.
The "Run With Me" photographs are available through the Pawsh Print Shop as limited edition prints in two sizes — 8 x 12 and 16 x 20 — although custom sizes are available by special request too should you wish to have a larger canvas.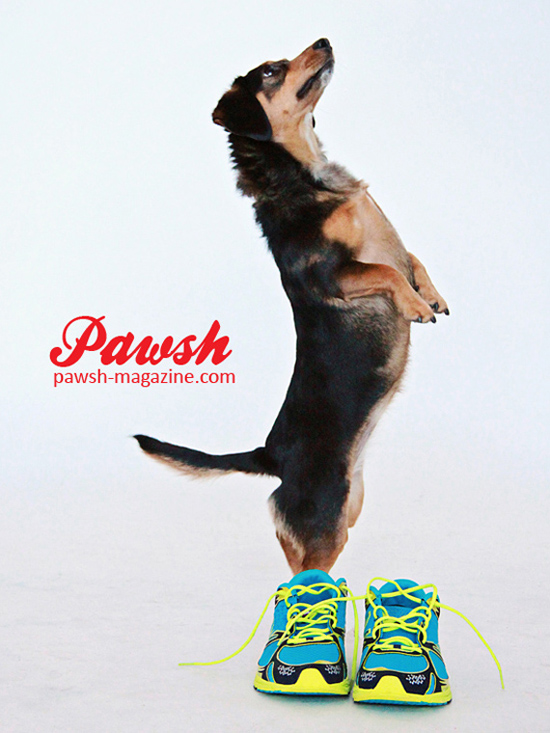 The prints are meant to hang by your front door along with your pup's leash, to rest on your desk to inspire regular work breaks, to make vet's offices even more welcoming, to brighten up a home gym, to loyally watch over a child's playroom and to bring a smile to whatever space they occupy.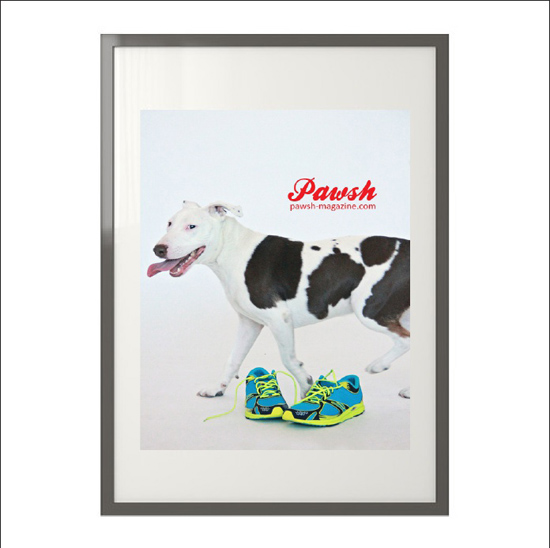 The Pawsh Print Shop has been a project I've been working on since January and now that the reveal day is finally here to I feel like celebrating so am offering a special 15% discount to Pawsh readers until June 21st!
Simply use the code PAWSH15 in the Pawsh Print Shop to save on your purchase! And don't forget to visit and follow the shop to see the complete series!
{Special thanks to the adorable dog models Olive, Willis, Kayleigh, Ever, Sweetie and Canadian Dachshund Rescue, to my assistant Sondra, and to Sporting Life for providing footwear for the shoot.}