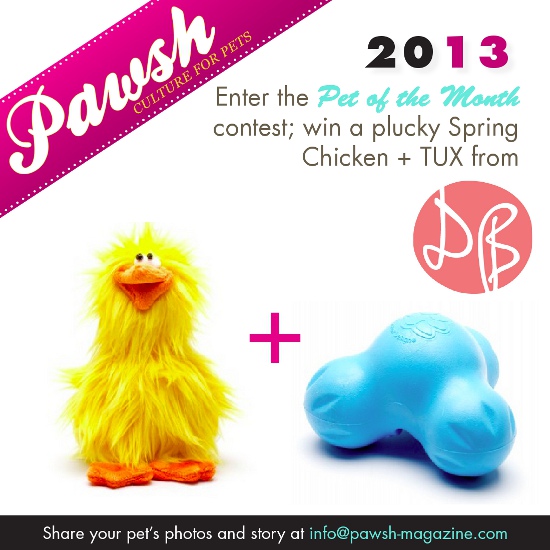 My apologies for being late AGAIN with the Pet of the Month contest nominations. One day I'll get back on track with these! July brought us all sorts of wonderful furry faces, big and small — and today it is my pleasure to announce the four July nominees!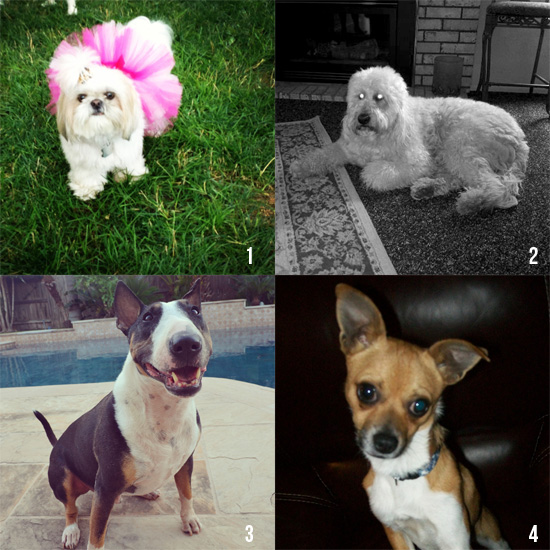 Vote for your favourite furball by writing their name on our Facebook wall. The pet with the most votes by Friday, August 9th will win two fabulous toys from our friends at Domestic Beast!
1.  Ellie
2.  Stealy Dan
3.  Edward
4.  Charlie
Remember, it's never to late to enter (or reenter!) our Pet of the Month contest! We have a great new prize ready to unveil on Friday, so be sure to email your pet photos to info@pawsh-magazine.com for your chance to win!