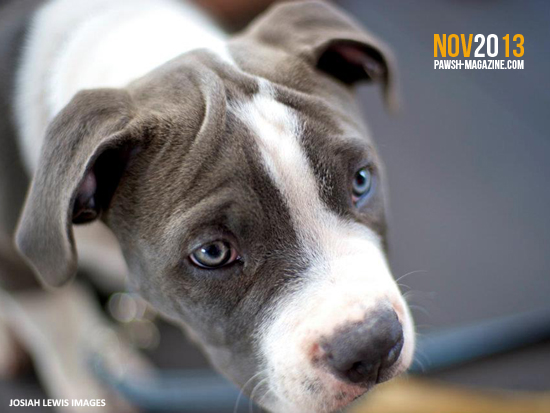 Phew! Another month has arrived — welcome November! To help usher in this month of warm woolly knits, puppy snuggles, hot chai, steaming homemade pies and thick brightly coloured socks, we have a brand new wallpaper to dress up your computer with this month!
November's Wallpaper Contest theme was 'Puppy Eyes' and this little cutie, Bill, submitted by Jessica of Pitte Chicks was just too cute not to make the winner. Photography by Josiah Lewis Images.
DOWNLOAD YOUR FREE WALLPAPER HERE!
If you do dress up your computer with our free furry wallpaper, please do Instagram a picture of it with the hashtag #pawshwallpaper. I'd love to see your offices, workspaces and computer boasting these adorable puppy eyes!
Next month's theme is 'Joy!' Hooray! So don't forget to send in your photography submissions to info@pawsh-magazine.com and your work could be featured right here on Pawsh in December!
Lastly, thank you all for your patience this week regarding the newest edition of Pawsh. I am so sorry for the delay. It will be ready on Monday for you all — promise, promise, promise!
Have a wonderful weekend ladies and gents! See you on the flip side! xo