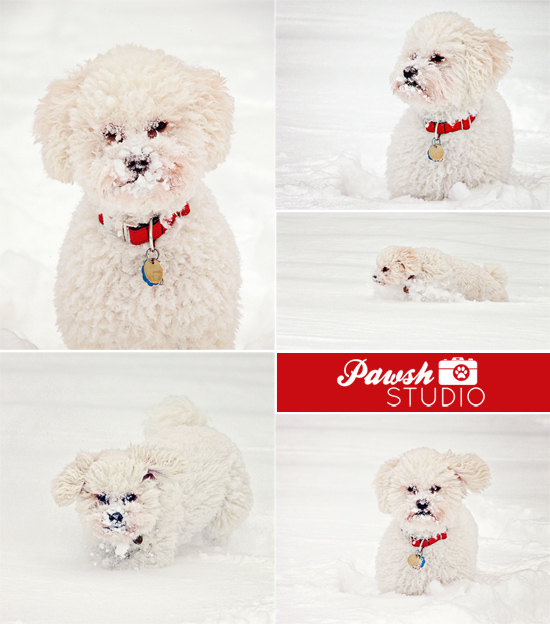 As you might know, I'm offering some Outdoor Soulmate Sessions this month (until February 14th) to celebrate Valentine's Day with our furballs in a timeless manner. I've had quite a few people write to me asking what these would look like, so I took Miss Rory out for a snowy romp to demonstrate.
Now, I chose to photograph Rory in a very candid manner, as the point of these sessions are to capture your furball's natural, goofy personality in the snow! I do have a selection of lovely red collars to dress up dogs with to ensure we get that pop of cheerful colour and the final product is a collection of heart-warming images that can be cherished forever!
Dogs are always particularly goofy in the snow — and as we just had a huge helping of the white stuff today here in Toronto, the next few days will be absolutely PERFECT for snowy Soulmate Sessions.
OUTDOOR SOULMATE SESSIONS – $150
(valid until February 14th, 2014 — gift certificates available for outdoor sessions)
Ideal for the dog who loves being outdoors and digging in the snow, each session includes…
one dog and/or one person
 30 min shoot time
15 proofs | 8 final low-res images | one 5×7 fine art matte print
canvases & prints available a la carte
a beautiful, winter wonderland outdoor setting
your bond with your dog captured in an editorialized fashion
*an extra $50 per pet and an extra $25 per person is required for Outdoor Soulmate Sessions.
Who knows when we'll have a winter as snowy or as pretty as this again. Book your Outdoor Soulmate Session today! Email info@pawsh-magazine.com to book!