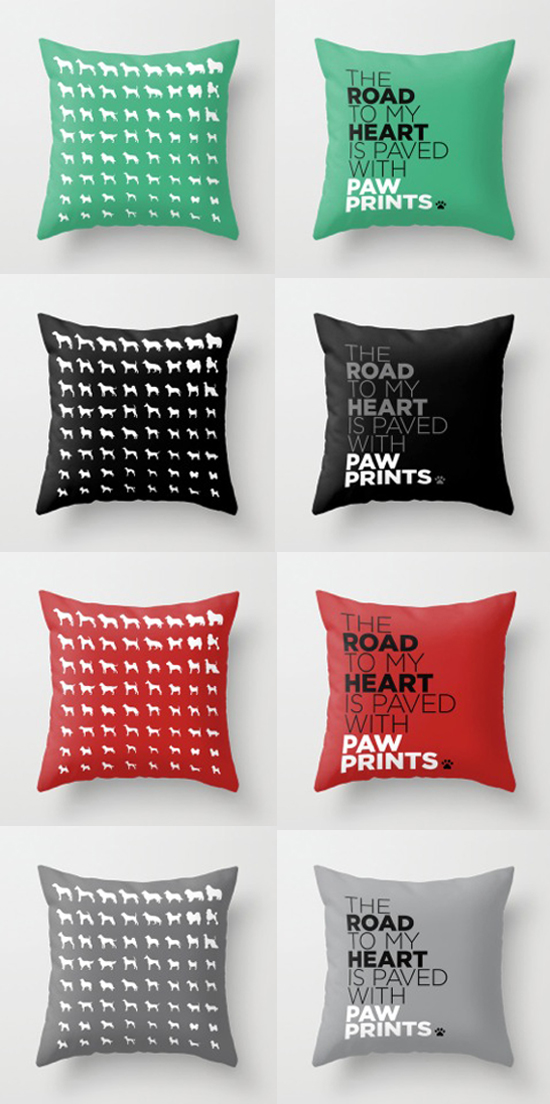 Good morning ladies and gentlemen! I'm afraid the Pawsh blog is going to be a little quiet this week as we finish up the new edition of Pawsh Magazine. However, to keep things fun I'm delighted to announce March's giveaway! A pair of beautiful dog-inspired throw pillows from the wonderful Erin Rea Design!
These pillows are a classy and comfortable way to add some design pizz-azz to your favourite couch or reading nook.  Guest will ooh and ahh at these little beauties and your dog may even try to snooze on them!
One lucky reader will win TWO of these pillows. To enter, all you need to do is….
1) Leave a comment on this blog post saying which colour pillow you would choose if you win.
2) Share this Facebook post (hit the little button underneath the status update that says 'Share').
That's it! The winner will be announced on Friday at noon, so you have until then to enter! I am personally a fan of the grey pillows — which ones do you like best?