Don't hate me for thinking ahead. Where on earth did summer go? I know technically we have a few more weeks of the warm sunshine to soak up, but in the spirit of embracing the future I'm starting to plan our annual Fall Studio Pet Mini Sessions! Here's what will be happening this year!
COST
$75 + HST (regular session price $150)
INCLUDES
– 30 minute studio photo session with carefully selected, fashion forward fall props
– your choice of background colour (blue, pink, white, black, grey, orange or brick)
– 10 proofs | 3 final hi-res edited images
– a $20 print credit to put towards any fine art print product
– one pet per session
WHEN
September 14th, 2014
WHERE
Toronto, ON in Pawsh's downtown studio
BIG BONUS!
If you would prefer to have your dog photographed outside in the rich fall colours, a few outdoor sessions will be available for the above rate and scheduled on a per person basis, but outdoor sessions must take place between October 5th and 11th, 2014 and will be scheduled during that week.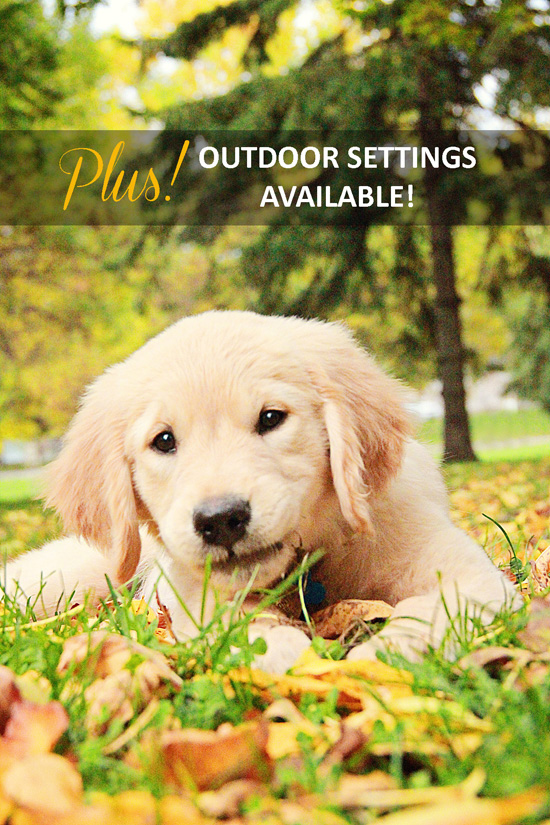 THE CATCH
There are only a limited number of these spaces – both studio and outdoors – available. These sessions will be booked on a first come first served basis.
HOW TO BOOK YOUR SESSION
Simply email info@pawsh-magazine.com with "Fall Mini Session" in the subject line. Be sure to tell us the following in your email:
– if you would prefer a studio or an outdoor session
– the name of your dog
– the breed of your dog (in fact, feel free to attach a photo if you'd like!)
– if you would prefer a morning or an afternoon session
***
IMPORTANT: People often think that their dog is 'too hyper' or 'too all over the place' to have their photograph professionally taken. I assure you, that is not the case. We have all sorts of temperaments and energy levels come into Pawsh Studio and we always come out with a great photograph. My lovely assistant, Sondra, and I make sure that the dogs have a lot of fun and are by no means stressed. Their well being is our number one priority.
If for whatever reason your dog does not like the studio and we can't get 'the shot,' I'll give you your money back. Yep, all of it. So please, don't be afraid to book your pup in for a photo session. If it's something you've always wanted to do, but have been hesitant due to the investment, now is the perfect opportunity to do so! Hope to see you there!