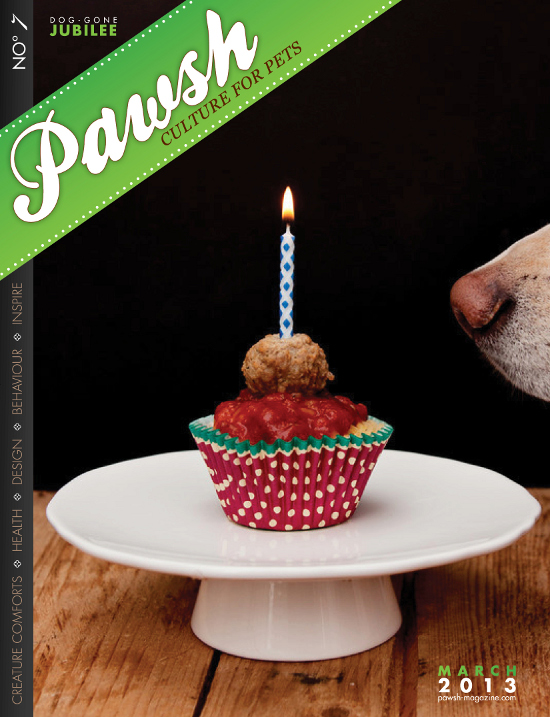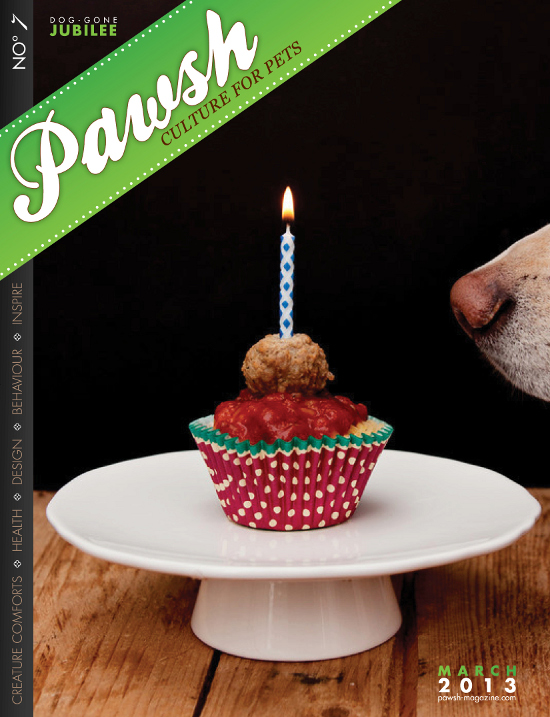 Every time a new Pawsh cover is finalized I can't wait to share it with you. I've known for some time now that this image, photographed by my friend, Laura Jane Photography, would be the perfect visual to celebrate our anniversary edition "Dog-Gone Jubilee" and it has been no easy feat keeping it quiet until today.
The new edition will be available on March 16th (I'm sorry if I've been saying that a lot lately! I'm just too excited!) — the day that marks Pawsh's third anniversary; although the magazine side has only been produced for two years. Whether you've been reading since day one or are brand new to our cozy corner of the Internet, thank you for everything.
Your wonderful support, your kind words, your honest feedback and your contagious enthusiasm for making our pets' lives the best they can be is what fuels my determination to keep this site going and to introduce new features in our third year.
Much love to you all (and I mean that when I write it) and deep, deep thanks. xo
PAWSH PERKS: The very first cover that started it all and how to face a licky love.