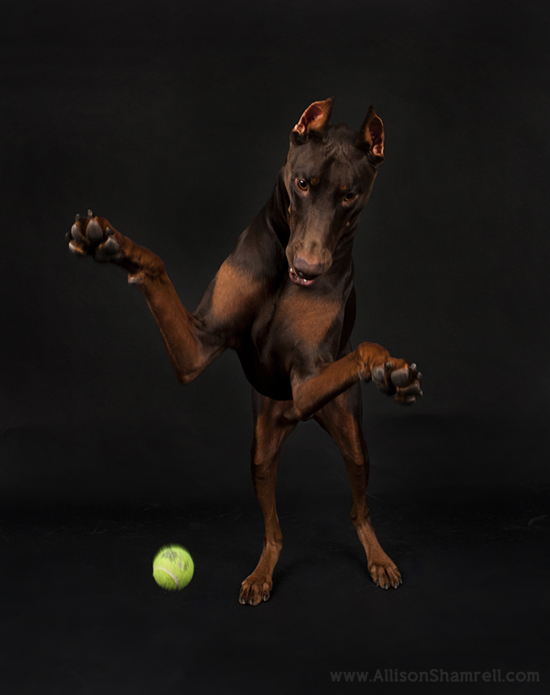 Allison Shamrell lives with her husband and only daughter, Bailey – a Rhodesian Ridgeback mix – in Florida and has a knack for capturing genuine bursts of emotion from our furry friends. Today Pawsh chats with her about creating a dog-friendly studio, watching for the 'it' moment and how to choose the right photography gear.

1) What is your educational background?
I went to the University of Notre Dame where I majored in the Great Books program, which is a wonderful mix of literature and philosophy. I actually didn't take a single photography class there! The only class I've ever taken was back in high school and it was Photo 101 — very basic stuff! But in college I worked for the daily student newspaper and got very involved there.
Eventually I began working for the university's sports information department and between those two opportunities I shot as many sports games as I possibly could. I was constantly on the baseline during basketball games, near the end zone in football games, travelling to photograph away games, etc. It was incredible and truly the best hands-on photography training I could have ever asked for!
2) How many years have you spent as a professional photographer?
I started my business in October of 2010, so I've been a professional for just over two years.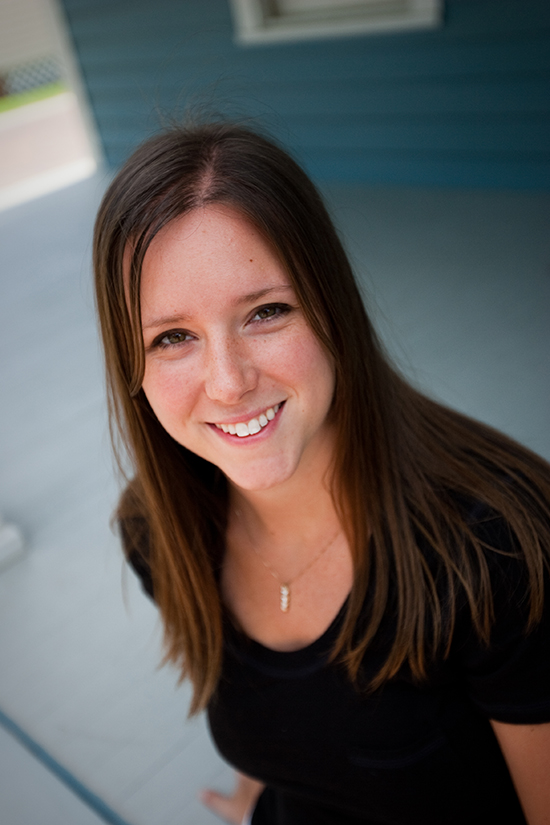 3) What is your favourite camera/lens?
My Canon 24-70 f/2.8L stays on my camera at least 75% of the time; the range is perfect for my shooting style. And if they ever come out with a 24-70 f/1.2, I'll be the first in line!
4) What is your most memorable pet photoshoot to date?
Oh, gosh, this is a hard one… I would say my most memorable session was last year, with three labradors, when we went out on their parents' fishing boat just after sunrise. Soon after leaving the Destin harbour, a completely gorgeous location in and of itself, we were out in the ocean away from everything… and two large pods of dolphins swam up to us to say hello! It was absolutely breathtaking, and an incredible moment to be surrounded by such beautiful creatures!
Apparently one of the dogs thought so too, because he jumped in the water to join them! Haha, don't worry, his parents quickly fished him out – and I don't think he regretted it for a second. But really, I think that's exactly why people should have photos of their pets: to remember the fun, happy times in beautiful places. It was a simply marvelous morning.
5) What has been your greatest professional triumph?
My greatest professional triumph? The first time a man cried at a video slideshow I created of his dogs. If I can get a grown man to cry, I can probably do anything!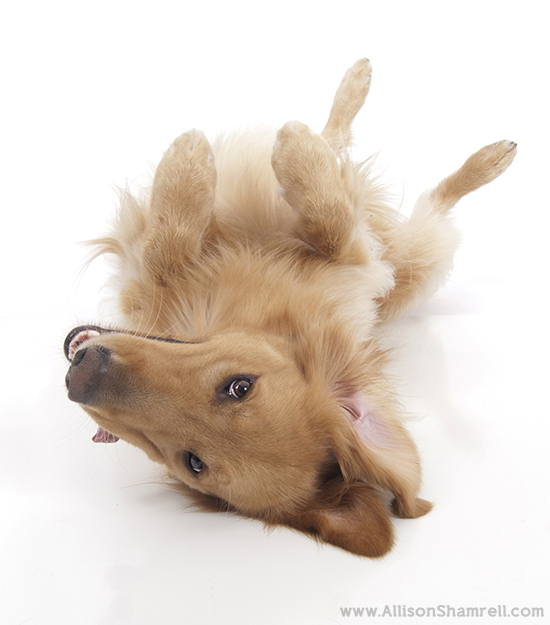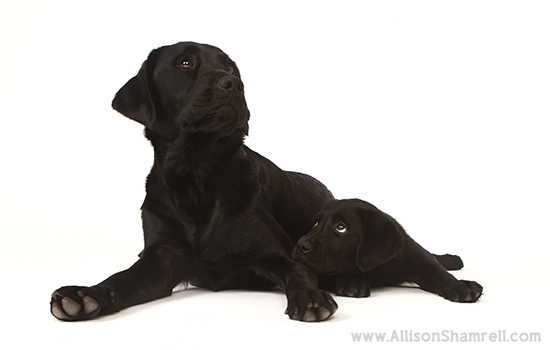 6) What has been the greatest lesson taught to you by a pet?
To spend more time with MY dog! I definitely feel a little bad every time I get back from a session and Bailey can smell the dogs I was working with on me… seeing people have so much fun with their dogs motivates me to take Bailey on extra walks and have extra-long playtimes – so I think she's okay with that part of my business!
7) What advice would you give to someone wishing to start a pet photography business?
Get ready to spend 10% of your time taking pictures, and 90% on your business! There's so much more to a operating a pet photography business than taking the photos; although they're often the most fun part! I actually do business consulting for a few start-up photographers and this is something I'm constantly saying.
8) What are some of your favourite pet products at the moment?
I absolutely love the magnets made by Kari at PopDoggie! They are too cute for words. One of Bailey's Christmas presents was a new tag, printed on the back of a beer cap! My husband and I love good quality beers (we're originally from the Pacific NW) so getting Bailey a "Rogue" name tag was a no-brainer. I just signed up for BarkBox, and I'm excited to see what the first box will have inside!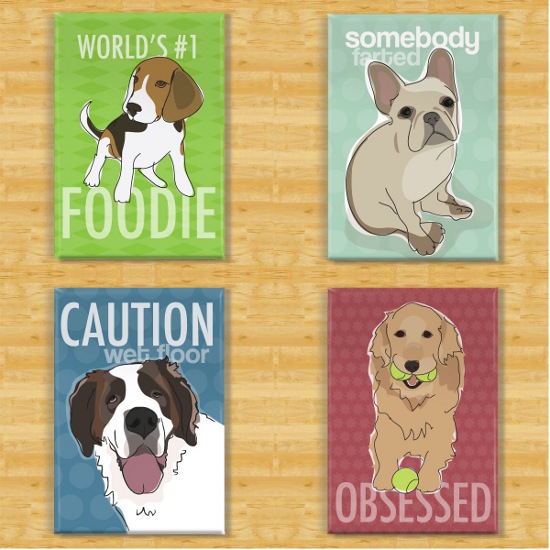 9) What's on your personal shopping wishlist at the moment?
I saw a canvas tote bag the other day that said "I Like Big Books & I Cannot Lie". Love that. I'm constantly buying 6-packs of those little 8-ounce soda cans – I call them "baby sodas" – because they're the perfect size! Let's see… can I dream? Season tickets for Notre Dame football? A Canon 5D MkIII would be fun, of course…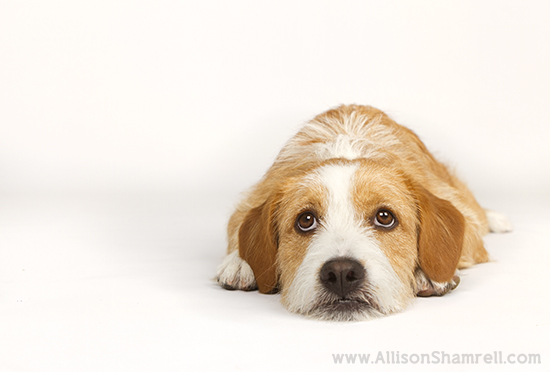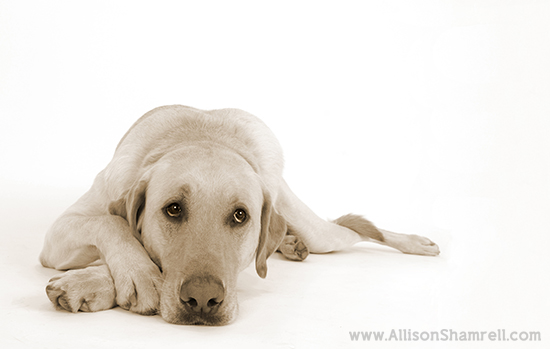 10) Any goals for 2013 — professional or otherwise?
Yes – to be able to move successfully! I guess this is personal AND professional, but my husband is in the Navy, and we've been preparing to move somewhere (we don't know where yet) for quite a while. I think it's actually going to happen in 2013, so if that goes smoothly and we can happily settle down in our new town, wherever it is, I'll be thrilled. Oh, and I'm working on a personal project that will allow me to be creative with dogs outside of private sessions for clients… so hopefully I can share that with you soon!
11) What advice would you give someone when it comes to buying camera equipment?
Consider it an investment. I don't recommend going cheap on a new lens or camera body to save a few bucks. Okay, let's be honest, it's usually a few hundred bucks… but you get what you pay for!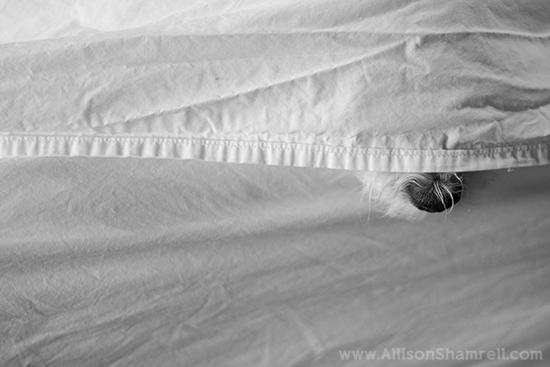 12) Is there a particular breed that you would love to work with?
Haha – for my birthday this past year, I made it a gift to myself to photograph a Bernese mountain dog! I had never worked with the breed and I think they're gorgeous. I put out a "casting call", found the dog, and gifted the session to her family. It was all so much fun that I have every intention of doing it again this year! Since my birthday isn't until September I haven't given too much thought to the breed yet… maybe a Newfoundland?
13) Can you describe what the atmosphere is like in a studio when working with dogs?
It's definitely an interesting atmosphere! The dogs have never been in a place like my studio, and usually their parents haven't either. So my first concern is making sure everyone feels at ease, just as much as they would in their living room.
Once we get shooting, it's similar to working with a dog outside or anywhere else, but the extra distractions that we'd have in a park or other public place (of squirrels, other dogs, etc.) are all gone. I love getting creative in the studio when the dogs can relax and focus on me!
***
Thank you Allison for taking the time to share your experiences with us today! Be sure to keep up to date with all of Allison's latest dog portrait sessions on FACEBOOK! (Headshot photo credit: Modern Joy Photography).