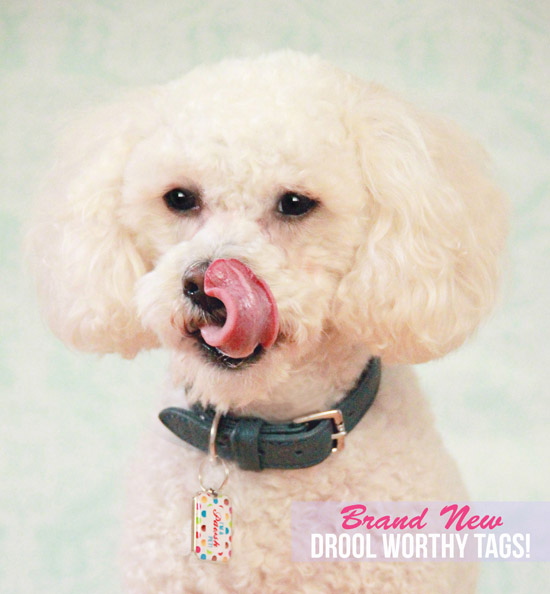 Okay everyone — it's a BIG post today for a BIG announcement! I am over the moon ecstatic to present an exciting new collaboration between the fantastic folks at Blanket ID and Pawsh!

A few months ago Blanket ID created a new line of their amazing tags called Donation by Design where designers create their own tag and $5 of every sale goes to the designer's charity of choice.  (Pretty awesome, right?)
So the story: One day Rory and I received an invitation to design a pretty BlanketID tag which sent us both dancing around our apartment with glee! Today we are pleased to unveil the dotty results — a special Pawsh Donation by Design tag!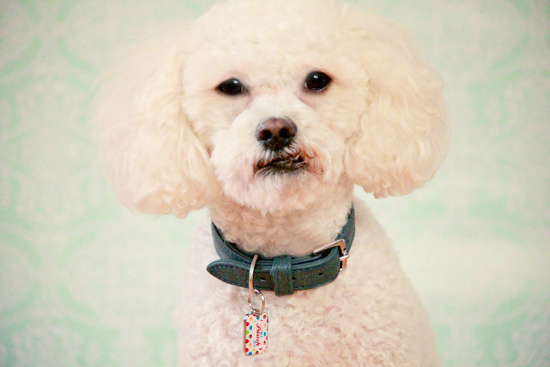 A quick recap: Blanket ID isn't just a tag… report your pet missing and blanketID.com automatically sends a broadcast email to local SPCA, animal hospitals, shelters, rescues and other local blanket ID members. The email links to your online information so that everybody has 24/7 access to a full description and photos to help identify your missing pet.
At any time of day or night, the finder simply needs to enter the blanket ID tag number at blanketID.com to gain immediate access to all of the information they need to contact you and care for and safely return your pet.
If your pet is reported found via a smartphone you can receive a GPS map of that location and driving directions.
Your blanket ID tag is possibly the only tag you'll ever need to buy – if you move or change your details, you can simply change them at blanketID.com. You will never need to change your tag.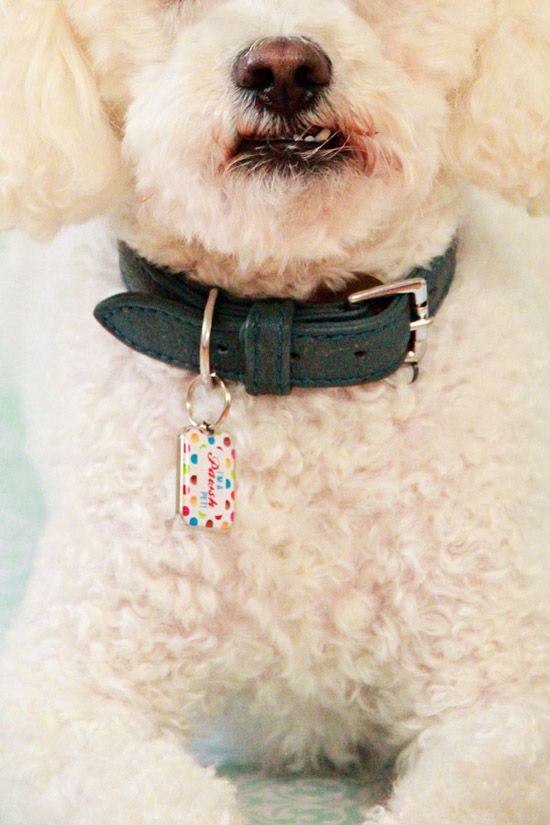 For those of you who may not already know, I adore polka dots for their playful chic nature and timeless charm. I wanted Pawsh's tag to be modern, playful and bursting with all sorts of bright colours so that there would be a shade for every dog or cat imaginable.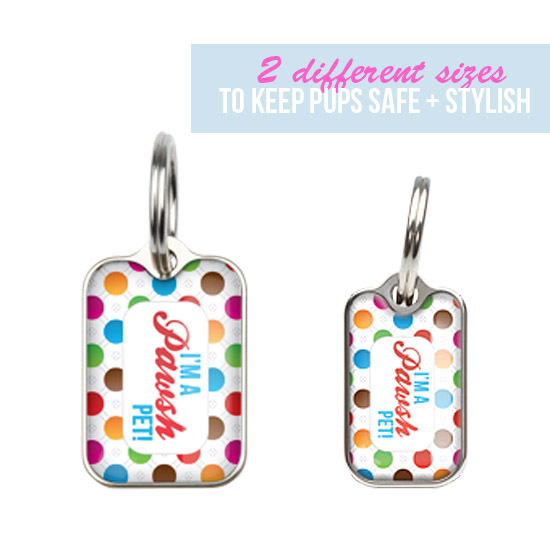 The result is this bubbly little tag, available in two sizes! The slogan "I'm a Pawsh Pet" was inspired by the pets who in turn inspired Pawsh's mission — to celebrate a life lived well with furry loved ones. For the pets who teach us to live in the moment, for the pets who bring nothing but joy to the world, for the pets who give nothing but love and adore a little bit of practical style for themselves, this tag is dedicated to their magnificent example.
The charity that Pawsh's Donation by Design tag will be attached to is The Ottawa Humane Society — an organization that not only works tirelessly to home pets in need, but also offers extensive community programming to educate the public about proper pet care.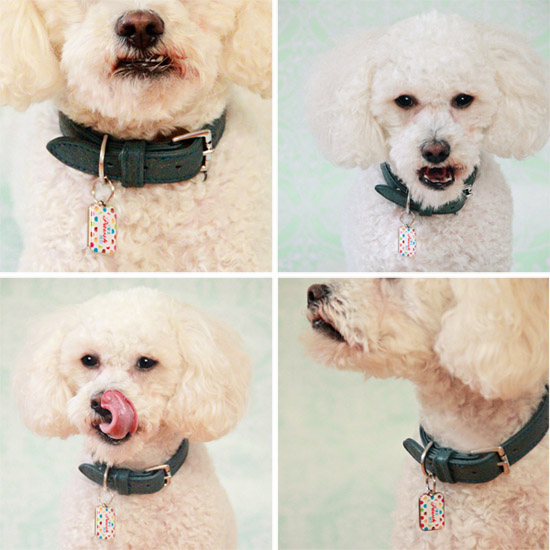 But that's not all the news for today! Blanket ID is generously running a special offer on these tags!
SPECIAL OFFER!
For the whole month of May every tag purchased will automatically receive an EXTRA TWO YEARS membership after the tag is activated. That means a tag + a membership value of $46.98 for ONLY $24.99 AND $5 from each purchase will still be donated to the Ottawa Humane Society.
PLUS A GIVEAWAY!
And because exciting new is meant to be shared Pawsh and Blanket ID are giving away one of these new tags to one lucky reader!
To enter simply comment on this blog post AND help spread the word about this wonderful BlanketID initiative by sharing today's post via one (only ONE, although if you would like to share all three ways we would be ever so grateful!) of the three options below:
a) TWEET THE FOLLOWING: "Love polkadots? @Pawsh_Magazine + @BlanketID have created a new chic tag! $5 from every sale donated to @Ottawahumane http://bit.ly/103kjdx"
c) PIN any of the images from today's blog post!
***
Before I sign off for the day I would like to extend a huge thanks to Blanket ID for allowing Pawsh to be a part of their wonderful initiative! It is an enormous honour and we couldn't be more thrilled! Thank you as well for reading through this novel of a post everyone…when I'm excited I get chatty (can't you tell?)
{Photography by Laura L. Benn}