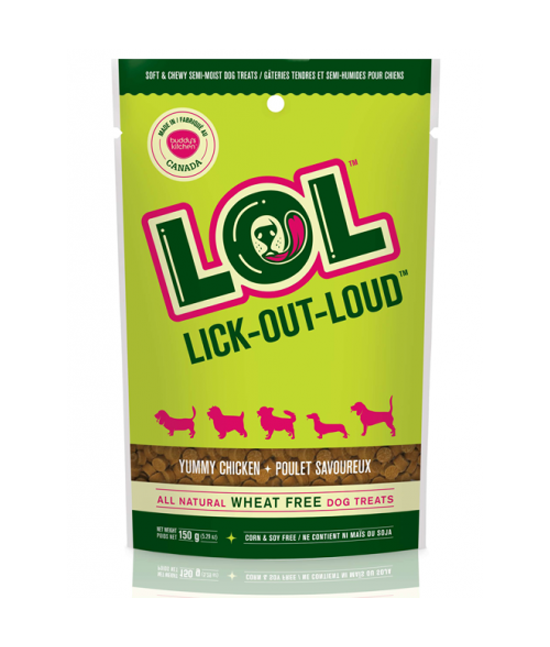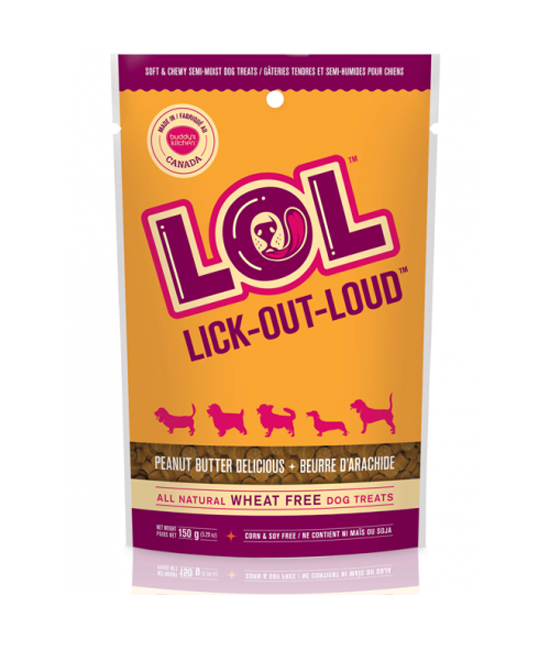 It's been a long time since I've found a wholesome, hearty dog treat that has knocked my socks off, which is why I just had to share with you the LOL (Lick-out-loud) Dog Treats from Buddy's Kitchen. I picked up a bag of the Yummy Chicken treats last week for Lucy's training and both she and Rory are bonkers for them!
WHY WE LOVE LOL DOG TREATS
Reason #1
They are all natural, wheat free dog treats — two things that are extremely important for good canine health and diet. I feel good giving my fur monsters treats that are bursting with natural goodness — plus they are low-cal, which is ideal for training.
Reason #2
They are local! At least, they are local if you live in Toronto. The Buddy's Kitchen headquarters are in Aurora, ON. Nothing makes me happier than being able to support small businesses, especially ones that are a hop, skip and a jump away from where I call home. Locally made — how refreshing! Plus, the name of these treats is absolutely adorable, don't you think?
Reason #3
These treats are produced in small batches, which means there is a greater quality control ensuring that our pets are getting the best! How wonderful is that? In a world dominated by mass-production at every turn, having something artisanally made for our dogs is a welcome change.
—
I would highly recommend these dog treats for any occasion, whether you want to further your dog's training, reinforce what they already know or just spoil, knowing that each tasty bite is packed with nutrients.
Visit Buddy's Kitchen today for their great selection and free shipping on orders over $50. And for behind-the-scenes fun, take a peek at their Instagram feed. So fun!
Save