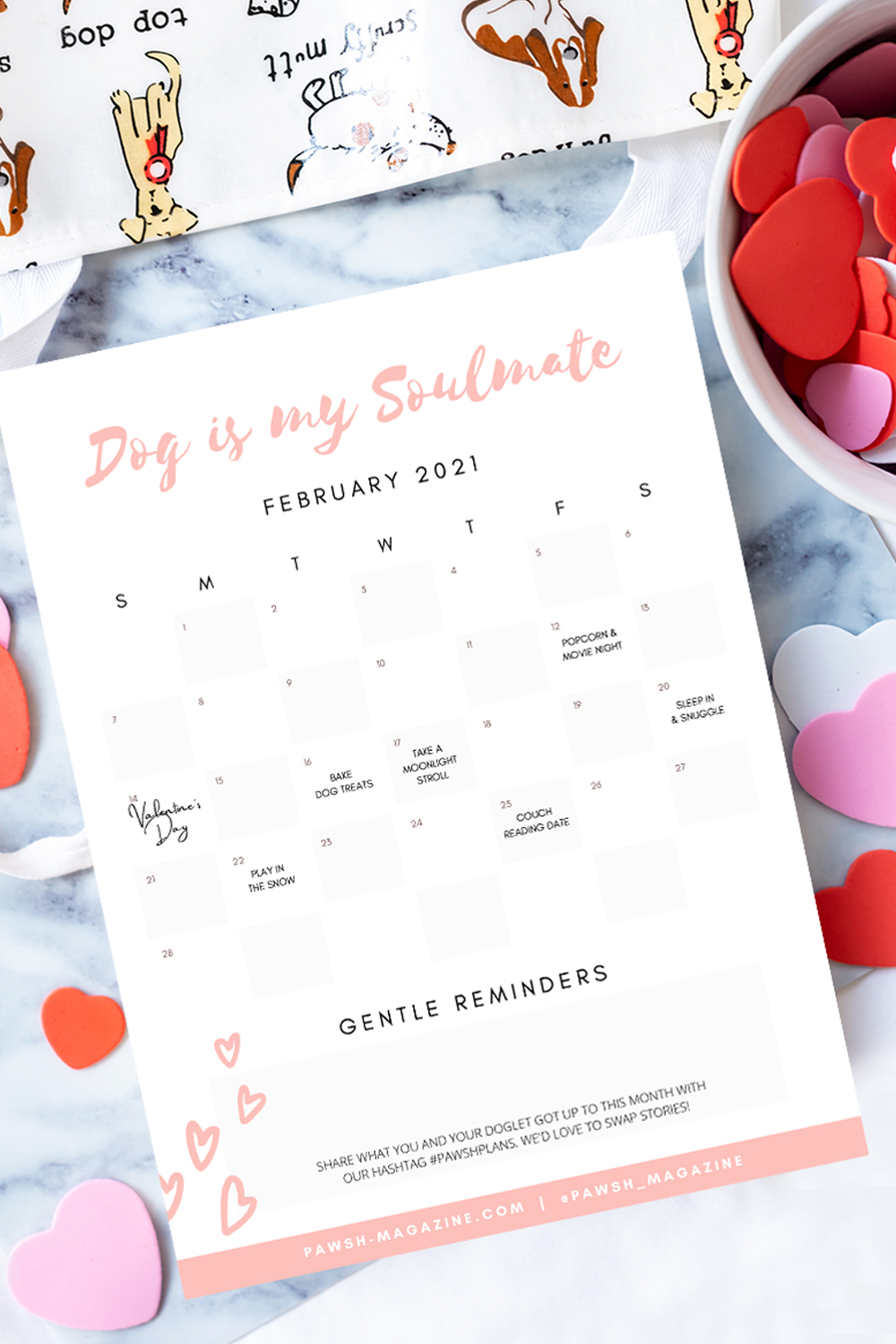 This month is all about Valentine's Day everywhere you look. But as dedicated dog lovers, we all know that true love is every day when you share your life with a canine companion. So to celebrate the vibes of this month with our one true loves, we've created a FREE Printable Dog Activity Calendar for you to enjoy this February! Welcome to #PAWSHPLANS.
How does it work? Simple! It's three easy steps!
STEP 1 //
Sign up below to download your FREE Printable Dog Activity Calendar.
(Full disclosure: by signing up via the form below you'll be added to Pawsh's monthly newsletter. We only send it once a month and it's filled with extra dog content, coupons and extra freebies!)

STEP 2 //
Print it off at home.
STEP 3 //
Stick it up on your fridge and follow along!
WHAT IT'S ALL ABOUT //
You'll find all sorts of easy activities, games, hobbies and outings that you can share with your dog! Our hope is that this cheerful little freebie will serve as a gentle reminder that there is lots to do together and lots of fun to be had beyond the same old walks and outings to the dog park.
We'll be taking part in this month's calendar too and sharing our adventures on Instagram under the hashtag #PAWSHPLANS — please feel free to join in too and share your photos!