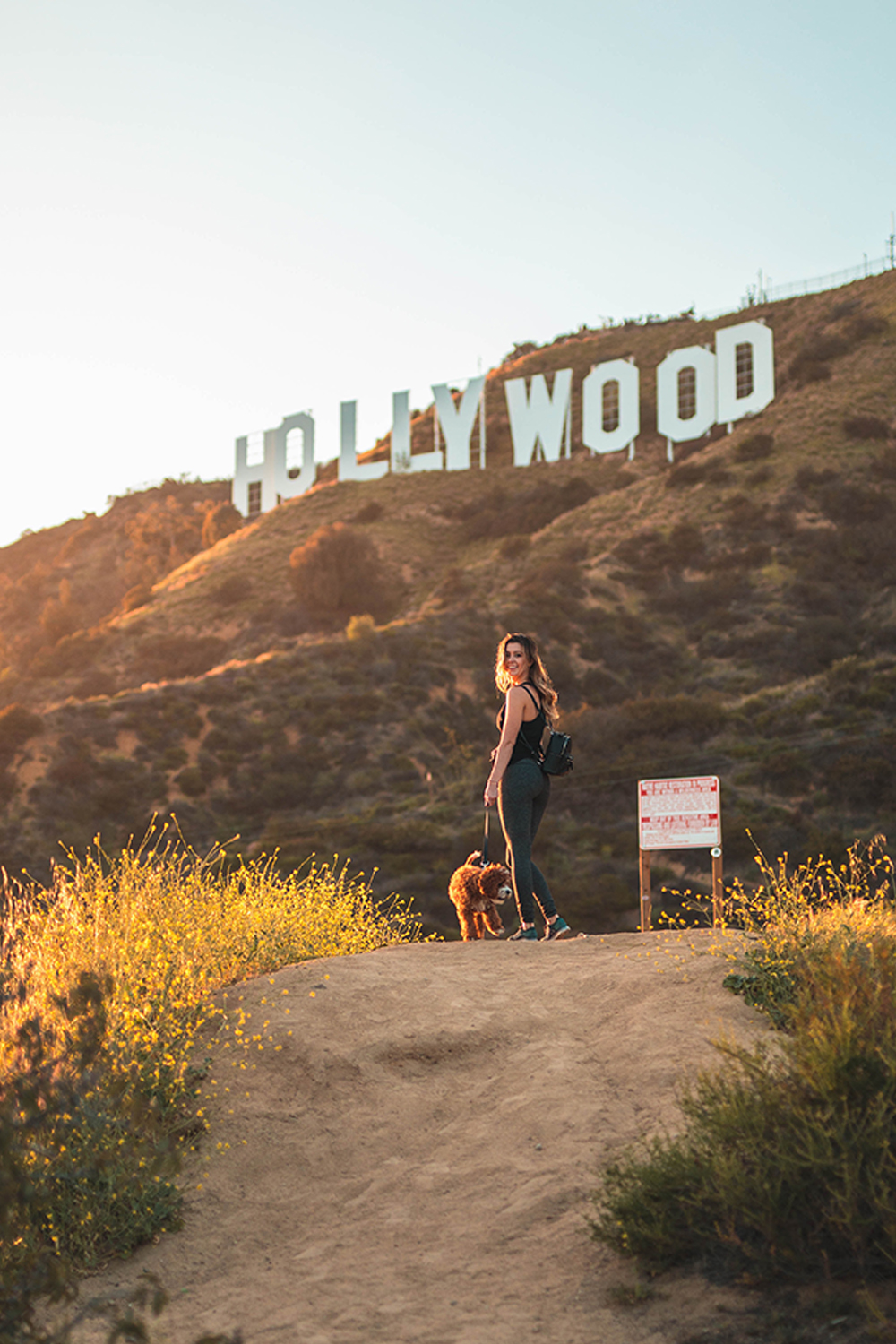 If there is one thing I've learned, it's that some dogs have much cooler jobs than I do. I suppose it's hard to compete with those little furry bundles of fun, especially when they are talented as well. Probably the coolest job for a dog, just like with humans, is being a movie star, so if a pooch has an open mind and a nose for learning tricks, celebrity status can be within paws' reach. Let's take a trip down memory lane and revisit some of the most famous dog actors in Hollywood.
FAMOUS DOG ACTORS IN HOLLYWOOD
One of the first big animal stars was Rin Tin Tin, a German Shepherd. Rescued by an American serviceman from France just before the end of World War I, Rin Tin Tin starred in over 20 films, including hit titles such as Where the North Begins, also starring silent film actress, Claire Adams. His movies made so much money that he is credited entirely with saving Warner Brothers from bankruptcy. At the height of his career, he was making $6000 a week, a tidy sum for 1926. He also had a personal chef, who would prepare his daily lunch of tenderloin steak, which he would eat while listening to classical musical to aid his digestion. It certainly was a dog's life for Rin Tin Tin.
THE DOG ACTOR FROM THE WIZARD OF OZ
Terry, a Cairn Terrier, also achieved quite a level of fame, but you probably know her better as Toto. Yes, she is the famous dog from The Wizard of Oz. She not only attended the premiere of the movie at the infamous Grauman's Chinese Theatre, but made almost $125 a week during the filming of The Wizard of Oz – more than most of what the human actors in the film were earning.
But sadly, it wasn't all glitz and glam for Terry. Her foot was broken on set when one of the witch's guards accidentally stepped on her. Terry recuperated in the home of Judy Garland who became quite attached to her and wanted to adopt the small bundle of fur, but was not permitted to by Toto's trainers. She even has her own biography called I, Toto: The Autobiography of Terry, the Dog Who Was 'Toto' which came out in 2001, nearly 56 years after she passed away.
THE LASSIE DOG ACTOR
One of the most infamous animal actors is Pal, a beautiful Collie, better known as Lassie. Despite being male, he had no problem playing the female lead in seven movies. However, Pal did far more than just star in the earliest Lassie movies, he also sired the line that would continue to play that coveted role up to this day! And if somebody tries to cast a non-Pal bred dog in the role, there's quite the uproar. What's more, the Weatherwax brothers, who were Pal's trainers, also trained Spike, the star of Old Yeller.
CUJO THE CANINE ACTOR
Now not all canine stars are in those warm and fuzzy family friendly classics. Sometimes they take a trip to the darker side. Cujo, for instance, is a tale that revolves around a St. Bernard who is driven insane by rabies and starts turning on people, based on, of course, the Stephen King novel of the same name.
The title role was played by five different dogs, but sometimes a mechanical head or a guy in a dog costume stood in when needed during some of the most intense scenes. Watching the movie, it would be hard to believe that any of the dogs were enjoying themselves, but actually they were having so much fun that they kept wagging their tails all the time. Eventually their tails had to be tied down to keep them from looking so happy!
DOG ACTORS AND ANIMAL SAFETY
Animal acting is a serious business in Hollywood and great measures are taken to ensure the well being of these creatures on set. We've all seen the disclaimer that no animals were harmed in the making of the movie, which ensures that animal actors' safety is the top priority.
The American Humane Association has a set of strict guidelines and will have a representative on set to make sure that they are all met. So to make a happy and well trained dog look like the rabid Cujo, they would use tricks like throwing the animal's favourite toy in the car so when he went to retrieve it, it looked like he was attacking the car.
DOG ACTORS IN TV
Dogs aren't only successful on the big screen. Not many sitcoms can pull off an animal co-star, yet Eddie become quite popular on Frasier. Moose, the famous Jack Russell Terrier, was given up by his original family because he was 'too much to handle' but managed to snag this now infamous role after only six months of training.
In order to get Moose to lick his co-stars, sardine oil would be applied to the actors' faces. If he needed to nuzzle somebody, then liver pate would be rubbed behind their ears. Just imagine how much the other actors appreciated this! Though Moose was mostly a TV dog, he did have one movie role: the old Skip in My Dog Skip. The younger Skip character was played by his son Enzo. After retiring from the biz, Moose lived with his son, their trainers and Jill, the dog from As Good as it Gets.
CANADIAN DOG ACTORS OF NOTE
Canadian animals have their own share of fame too. Due South was a popular show in the 1990s about a Mountie living in the States, who solved crimes with the help of his faithful companion, Diefenbaker, part dog and part wolf. Finding a dog that looks like a wolf isn't exactly easy but for the first two seasons, a Siberian Husky named Lincoln was the main Diefenbaker. Bought as a puppy, Lincoln was trained in only four months before filming.
After two seasons, he retired and lived happily at home for the rest of his life. For the third and fourth seasons, the role was taken over by another Canadian born star, Draco. He was seven months old when he got the job and his sister Cinder was his stunt double. Lincoln and Draco were both so successful in their role that at one point, they were even receiving more fan mail than their human co-stars.
HOLLYWOOD HAS ALWAYS BEEN GOING TO THE DOGS
Maybe there are some dogs out there that are more successful or famous than me. That's when I have to remind myself that although they might make more money, I have opposable thumbs. So perhaps I'll stick with all the writing and let them do the acting. Besides, who doesn't love curling up to watch a great movie with some lovable animal actors.
{CREDITS:  Written by Allison Vorstenbosch  |  Photography via}