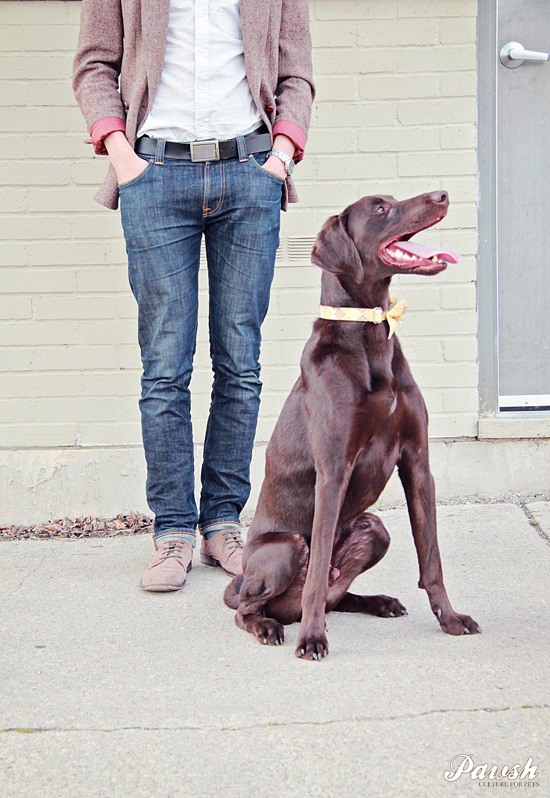 There is no denying that dog is man's (and woman's!) best friend. However, put a lovely bowtie on your canine sidekick and what does every guy get? The best wingman imaginable! Seriously, is there anything more attractive than a man who loves dogs?
This month's Pawsh photoshoot features handsome men and their handsome dogs sporting fashions from SooperTramp. Go ahead ladies, click through for some loveable eyecandy!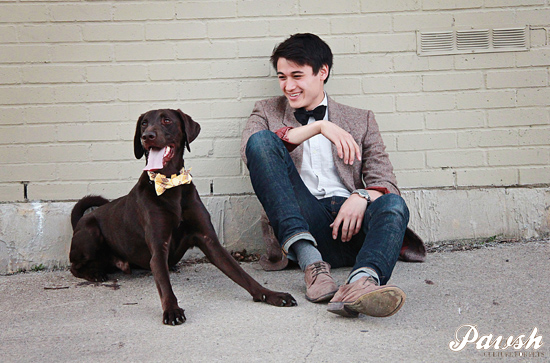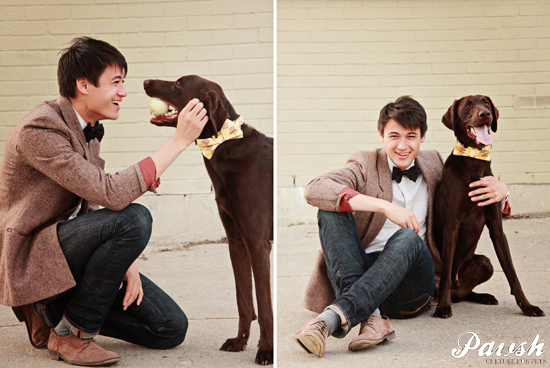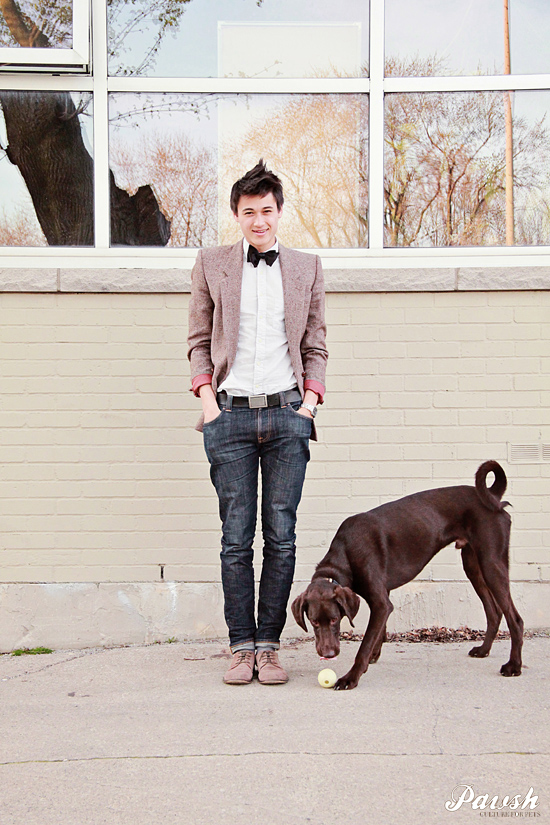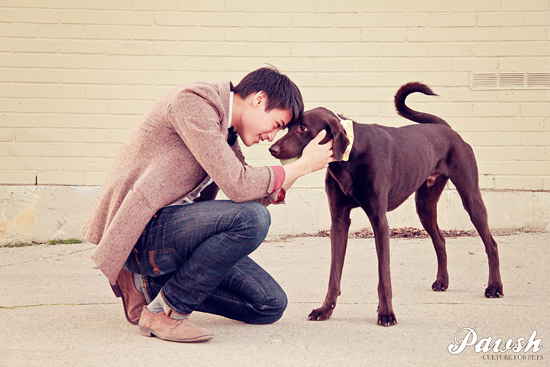 A smashing tweed blazer, washed out dark jeans, leather loafers and classic black bowtie make this a sophisticated look. Congrats too for the rolled up cuffs that show off a memorable merlot lining. For the pupster, an elegant dog bow-tie collar in gold gingham — classy from nose to paw!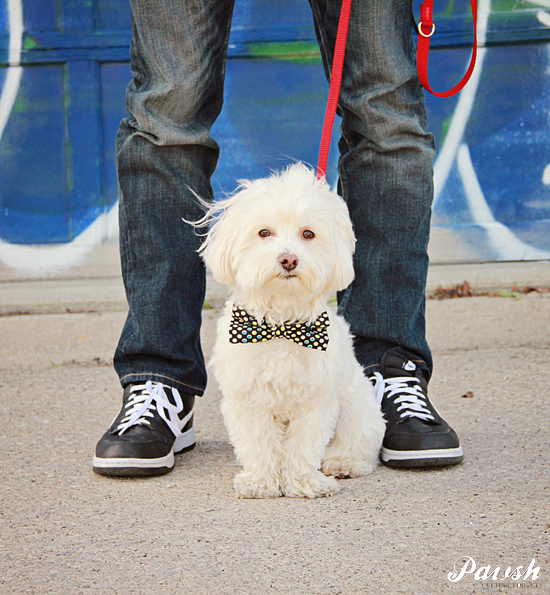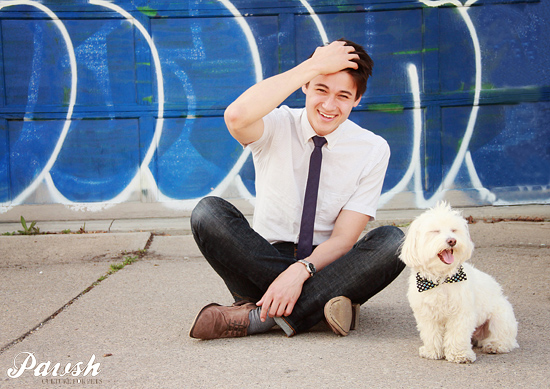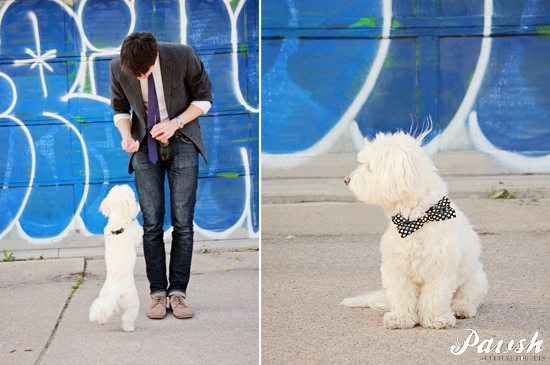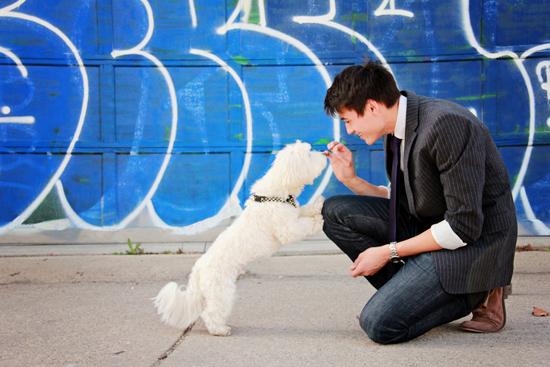 Even little pups can make a big style statement, especially when decked out in a flashy polkadot bowtie! A pinstriped blazer and deep plum tie, accented by a crisp white dress shirt and large silver watch make this look modern, sharp and distinguished. The best part? It can be dressed up with a pair of dress shoes or dressed down with some funky runners and still look incredible.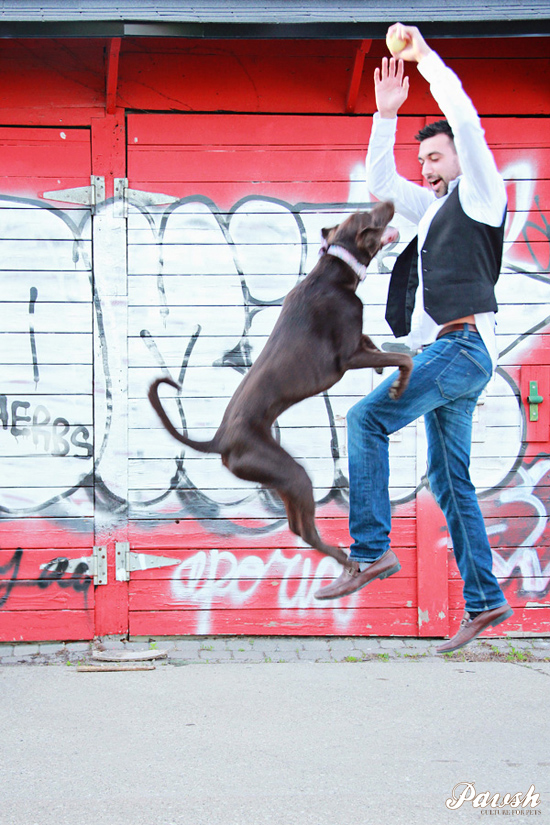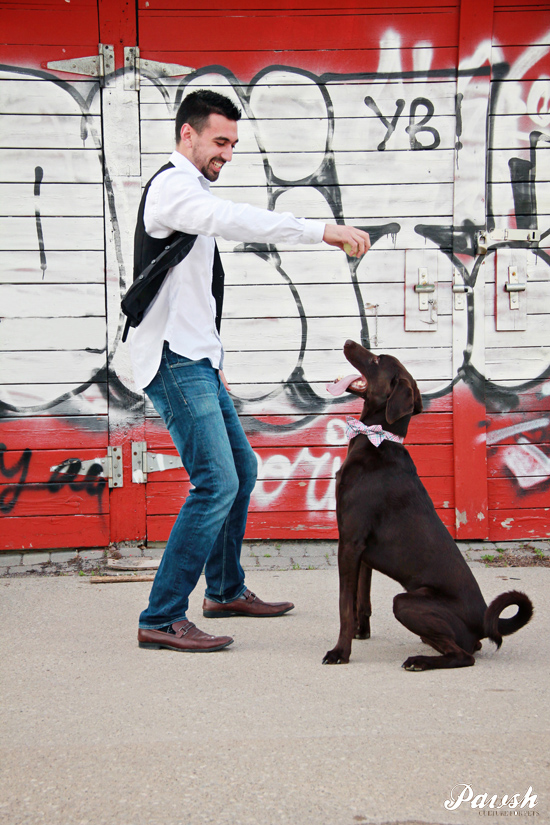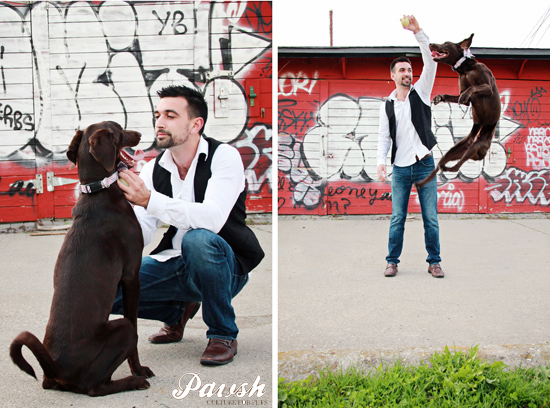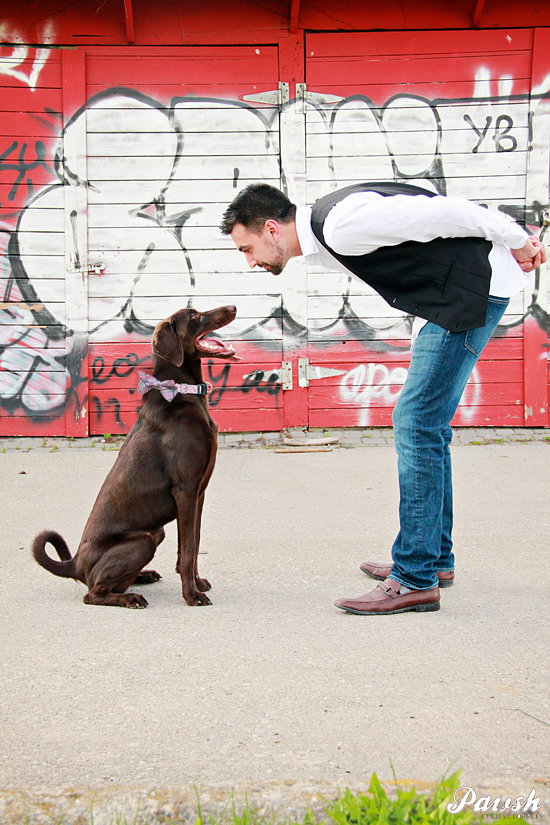 What pup doesn't look his best in a purple plaid bowtie? For the fella, dark jeans, an open collared dress shirt (untucked for that stylish, casual look) and a neatly pressed waistcoat, worn open for some effortless pizz-azz. This look is ideal for running errands, meeting for coffee or goofing around with the furball.
***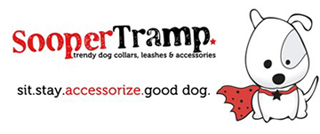 This feature was made possible by SooperTramp, handcrafted dog accessories for all breeds: little to large. SooperTramp features dog bow ties, collars and leashes inspired by the modern pet owner who is shopping for a unique and stylish way to dress their dog.
EXCLUSIVE OFFER FOR PAWSH READERS!
Save 20% on any SooperTramp item with the code PAWSH20.
{Special thanks to Mike Bray from MIM International, Cash, Parker and Patrick for their wonderful modelling abilities! Photography by Laura L. Benn}