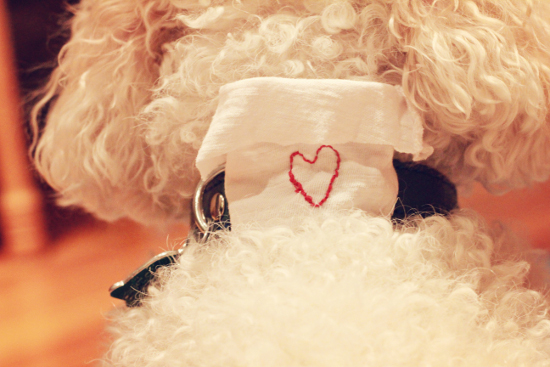 To celebrate Valentine's Day this year Rory and I have cooked up something sweet, simple and stylish. It's called 'Puppy Love Notes' — a DIY cloth envelope that attaches securely to your dog's collar.  The idea is that you can tuck tiny love notes right into your dog's collar, so that when they greet your special someone they deliver a special surprise!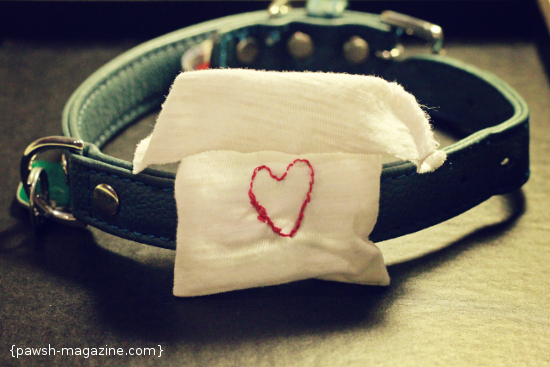 This is an easy craft that you make with items probably already lying around your house! And the best part is that you can machine wash 'Puppy Love Notes' and use it year after year, making it an eco-friendly Valentine's Day gift idea.
What You Need
a 6″ X 6″ square of cloth (old t-shirts are great for this!)
one spool of white cotton
one spool of red cotton
one needle
fabric scissors
a fabric marker (optional)
pencil

Directions
1. Cut a piece of clean cloth into a square.
2. Fold cloth in half.
3. Fold the left and right sides of the cloth inwards by approximately 1/2 in.
4. Carefully stitch the left and right folds of cloth together with white cotton, creating an envelope-like shape.
5. On the front flap trace a heart with a pencil. Using red cotton stitch over the outline. (If you prefer, use a fabric marker to draw a heart onto the fabric.)
6. Turn envelope over. Carefully snip two vertical slits along the left and right sides.
7. Slide cloth envelope onto collar. Shimmy it until it rests on the nape of your pet's neck. (Note: You will have to remove your dog's collar to put the envelope on.)
8. Print off your favourite Valentine's love note (see below), fold in half and place into cloth envelope.
9. Send your pup in search of your special someone!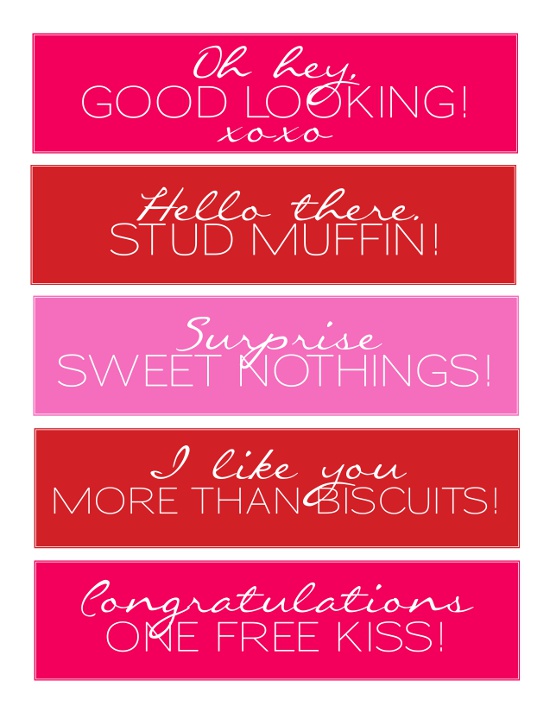 Please feel free to print off the above love notes. Simply cut out your favourite (or favourites!) and have some fun! Or create your very own unique note! The possibilities are endless!


PAWSH PERKS: A fun dog-friendly Valentine's Day party and a romantic dog photoshoot.