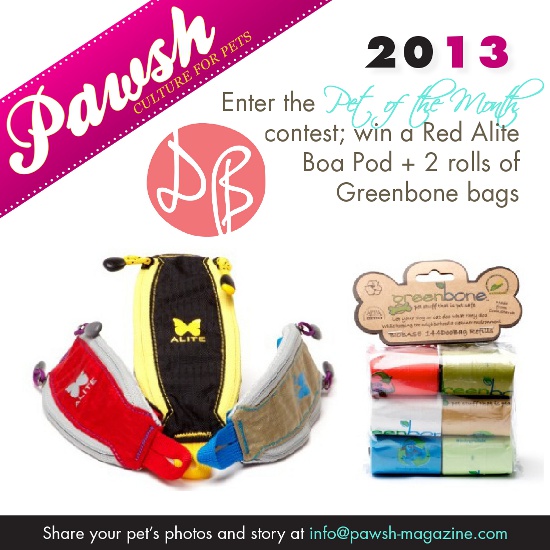 This month's prize is something super nifty from our wonderful sponsor Domestic Beast! The February Pet of the Month will win a Red Alite Boa Pod and two rolls of biodegradable Greenbone bags, making the dog's business a less messy affair.
What makes the Boa Pod a must-have item? It is beautifully designed to be a stash for keys, treats and other small items. Plus it has a nightlight loop and easily attaches to a belt or bookbag! Keep all of your dog's necessities in one stylish place!
To enter for a chance to win all you have to do is email a photograph of your pet to info@pawsh-magazine.com. Good luck everyone!
Oh, and the January Pet of the Month winner is….Grizzlebees! Congratulations pupper!