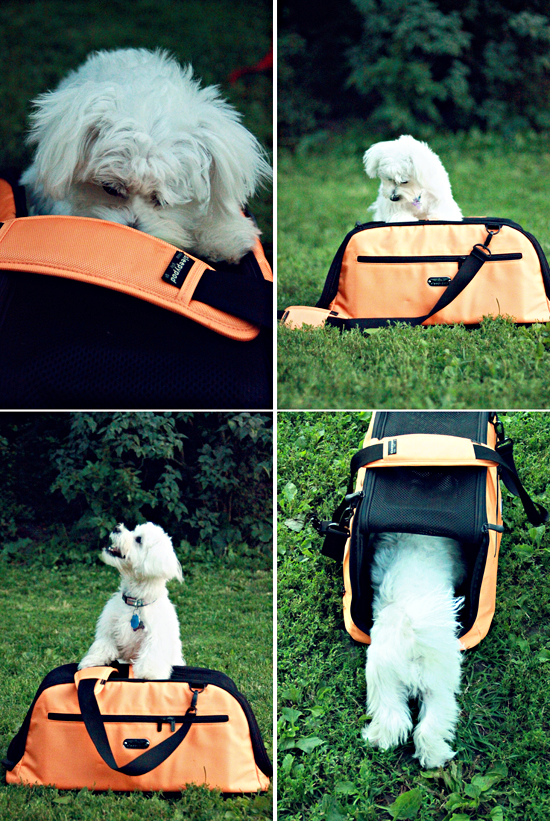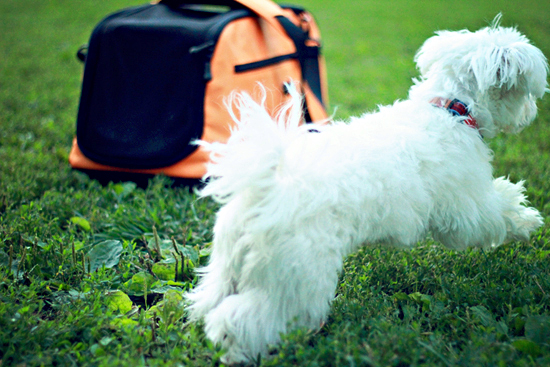 Traveling with your pupster is a popular topic here on Pawsh, so today it gives me great pleasure to share a quick review of what I personally believe to be one of the best pet travel carriers ever created. Presenting the Sleepypod Air.
The Sleepypod Air is the only airline approved pet carrier that allows for in-cabin pet travel. Not only does it adjust to suit all sorts of seating arrangements, but it has a soft fuzzy lining to ensure your pet's comfort.
Even if you're not traveling by plane, the Sleepypod offers many desirable features. For example, it folds down flat — something I personally enjoy when hopping on the GoTrain in Toronto with Rory so that she can sit on my knee, but I still have her carrier nearby just in case.
The Sleepypod Air also makes a wonderful cozy crate when it comes to bedtime. In fact, any new puppy parents might consider using one of these for their pup's crate from the get go, so that pup can have his or her bed all the time, even if you sleep over at a friend's house.
The variety of bright candy colours mean there is a style for everyone and the versatility of this piece is a wonderful addition to any excursion — big or small — that you may be planning with your pet.
To find out more, visit Sleepypod's official website.
{Special thanks to Sleepypod and Oliver the Maltese for modelling}
{Photography by Pawsh Studio}