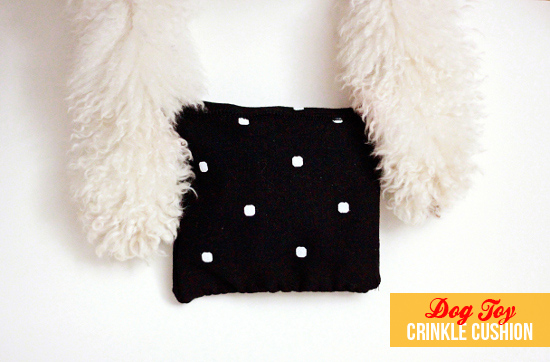 If your house looks anything like mine at the moment, there is still evidence of Christmas everywhere. With chilly temperatures sweeping through the city this week and a pup who is slightly grumpy that she hasn't been out running as much as usual, it is time to get inventive with holiday clean up and canine entertainment.
So today we have a fun and easy DIY dog toy that is sure to delight furballs of all ages.
WHAT YOU NEED
two pieces of 6in x 6in fabric (I suggest cutting up an old shirt or skirt)
black cotton thread
a couple of handfuls of tissue paper
a pup who likes to play!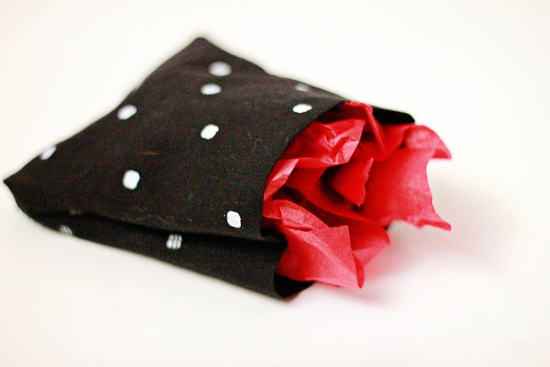 HOW TO MAKE IT
1.  Place pieces of fabric face-to-face with the pattern facing inwards.
2. Using black thread, sew three out of four sides together.
3. Turn fabric envelope inside out to hide unsightly seams.
4. Gently 'stuff' fabric envelope with fluffed up tissue paper. Place tissue paper in as though you were stuffing a gift bag.
5. Sew up the opening. Examine the toy to make sure it is securely sewed. Squeeze to make it crinkle and give to pup to play with!
TIP: I would recommend double sewing each seam for extra durability.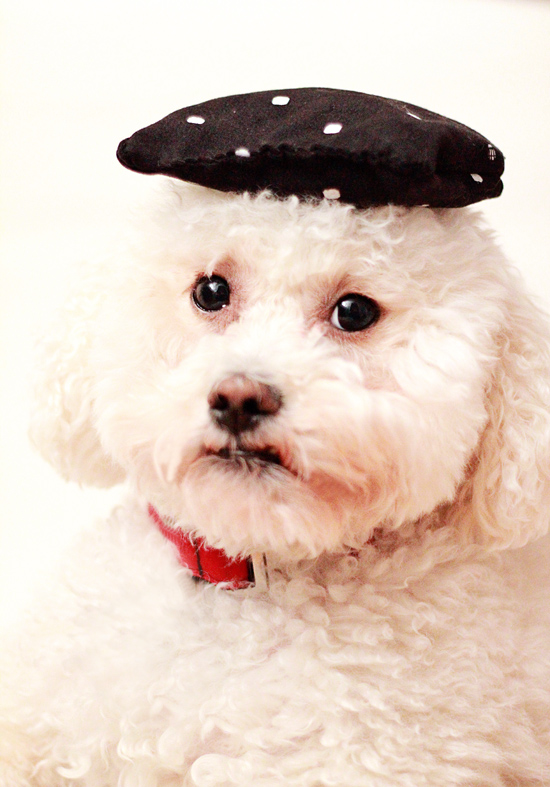 Dogs will love the crinkly sound the cushion makes as they nose it around and you get to make use of that excess holiday tissue paper that is just a little too torn up to reuse next year. In a way this is an eco-friendly dog toy too!
NOTE: This DIY Dog Toy Crinkle Cushion is NOT recommended for tough chewers and should not be given to a dog to play with without supervision.
Rory enjoys her Crinkle Cushion so much that she totes it around all over the place — even carrying it into the laundry basket! Her idea of 'helping' with the housework.
***

This column is made possible by Paw Couture. A Paw Couture monthly program will get you bonding with your pet in a new way each month! Choose a 3 or 6 month program from Paw Couture and receive two brand new items of your choice each month; from outdoor apparel, organic treats, plush, tough, throw, fetch or novelty toys – Paw Couture has you covered! Shipping included within Canada! FACEBOOK | TWITTER | INSTAGRAM
Save