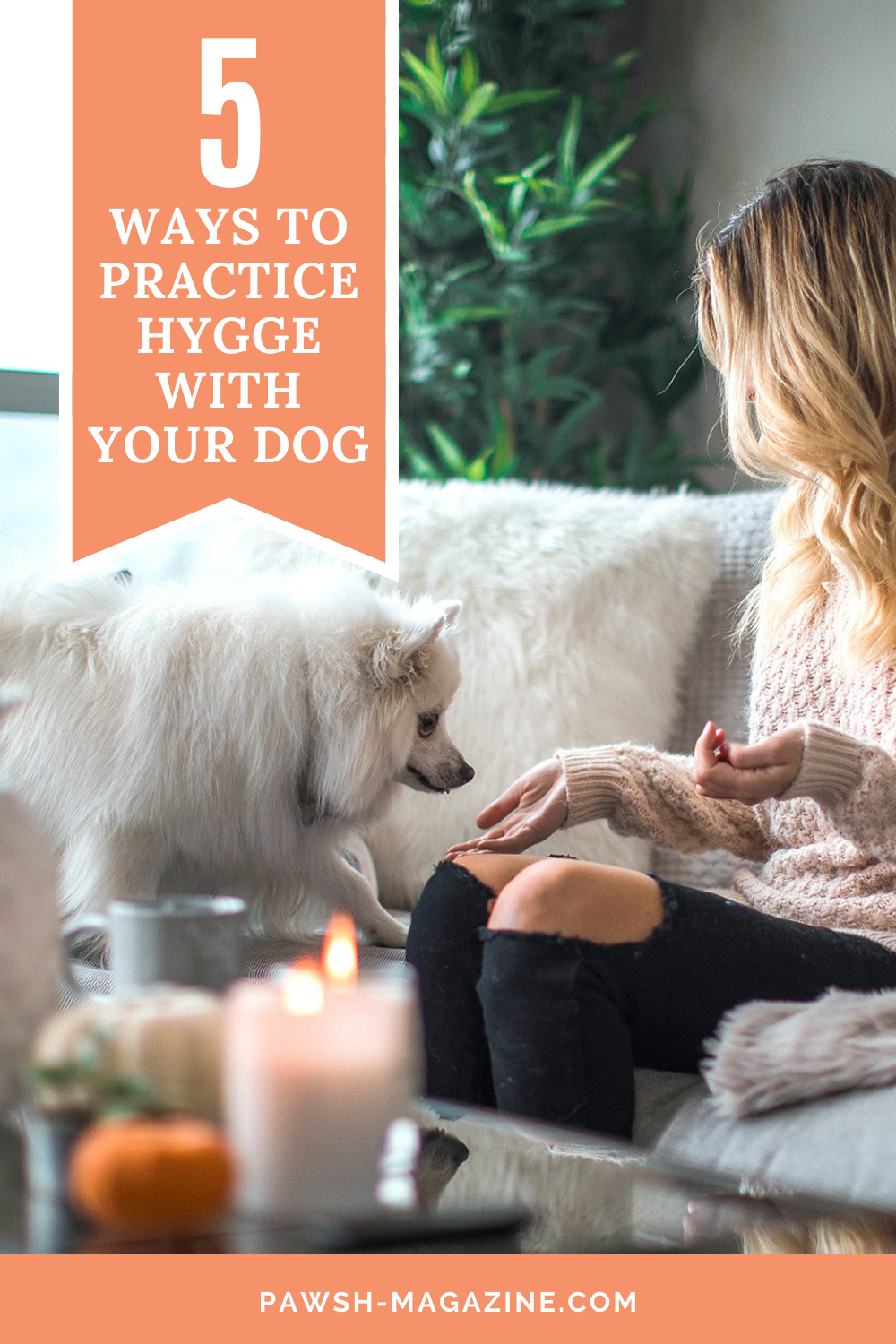 The general consensus if you live in Canada is that winter is well… not as wonderful as the rest of the year. But here at Pawsh, we believe that winter brings its own special brand of magic, wonder and great times as long as you bundle up (aka invest in clothing that is actually warm) and explore the season with an open heart.
We especially love looking to the Danish and Norwegian tradition of hygge – which roughly translated speaks to "the mood of coziness with feelings of wellness and contentment" – for our winter mindset and activity inspiration. It's fun, it genuinely feels good and, perhaps best of all, has lots of opportunities to be effortlessly dog-friendly. If we may, here are some gentle suggestions for practicing hygge with your dog this season.
Hygge Activity 1:
Celebrate the couch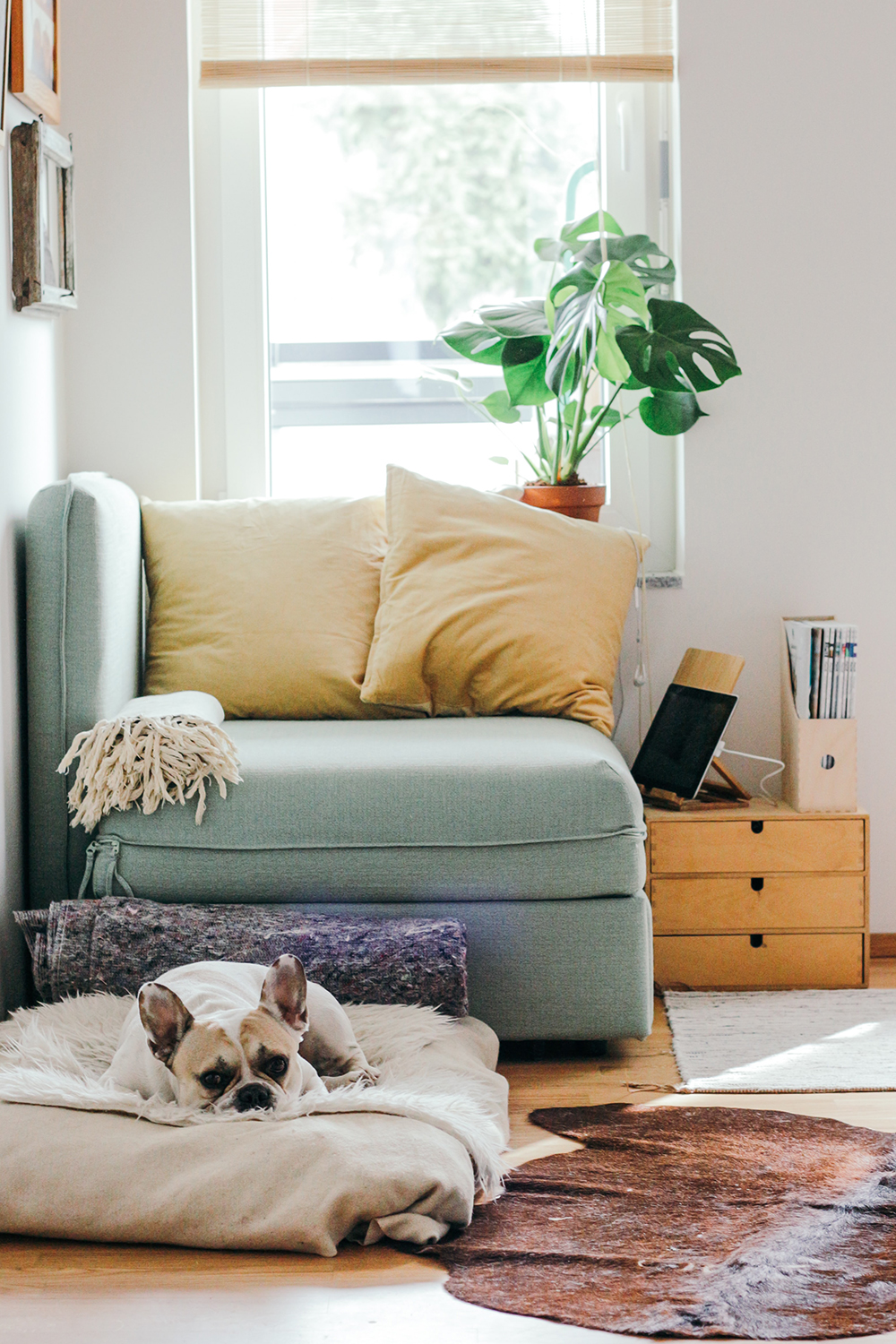 Apart for your dog, your couch may be your new best friend this season. After all, what's better than curling up on a couch after a busy out-and-about winter day? Very little in our books, which makes celebrating the good old couch in style an absolute must!
Treat yourself to some new throw pillows (fun fact: you don't need to buy new pillows all the time; opt for fresh cushion covers instead!), bust out your favourite chunky blankets (you can never have too many), pop a plant nearby for a hit of calming freshness, and stock up on your favourite scented candles to complete the mood.
Make your couch a special occasion for winter so both you and your pup look forward to spending time there with books, films and music when the early evenings come creeping in.
Hygge Activity 2:
Enjoy sunshine naps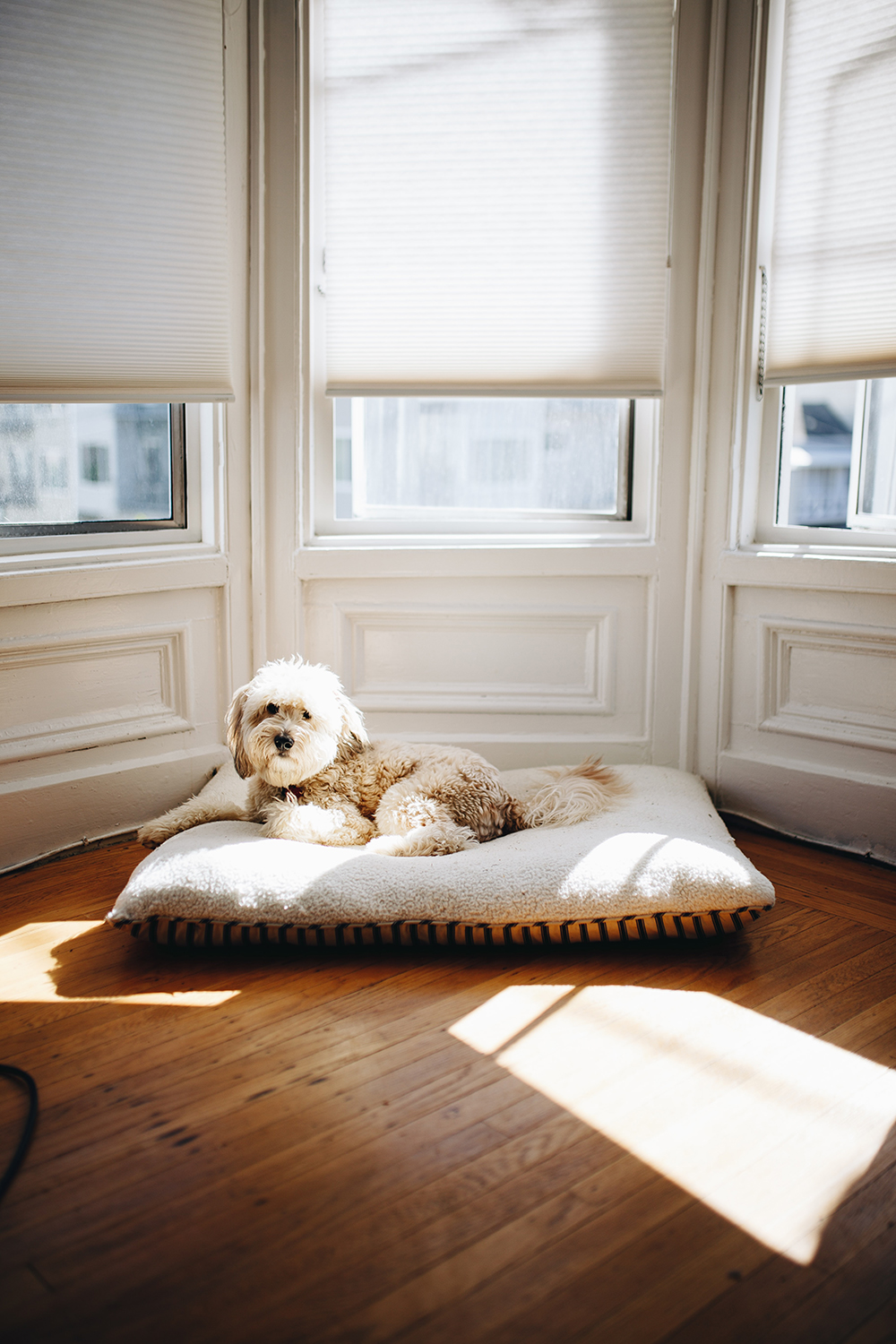 This one your pupper likely already has down to a fine art, so follow their example! Make note of when your home gets the most sunlight and slide an armchair or your freshly celebrated couch over to that spot. Whenever the sun comes spilling through the window, pop on your favourite fluffy socks, call your dog and snuggle up together to enjoy some pure warmth.
Allow yourself to take a nap if the mood strikes you or take the quiet time to scribble in a journal. Practice this every day if you can, even if only for ten minutes, or save it for a delicious weekend habit. And if you don't have a sunny spot in your place, find a friend who does and schedule regular get togethers so you can have your sunshine and be social too!
Hygge Activity 3:
Embrace a cozy morning routine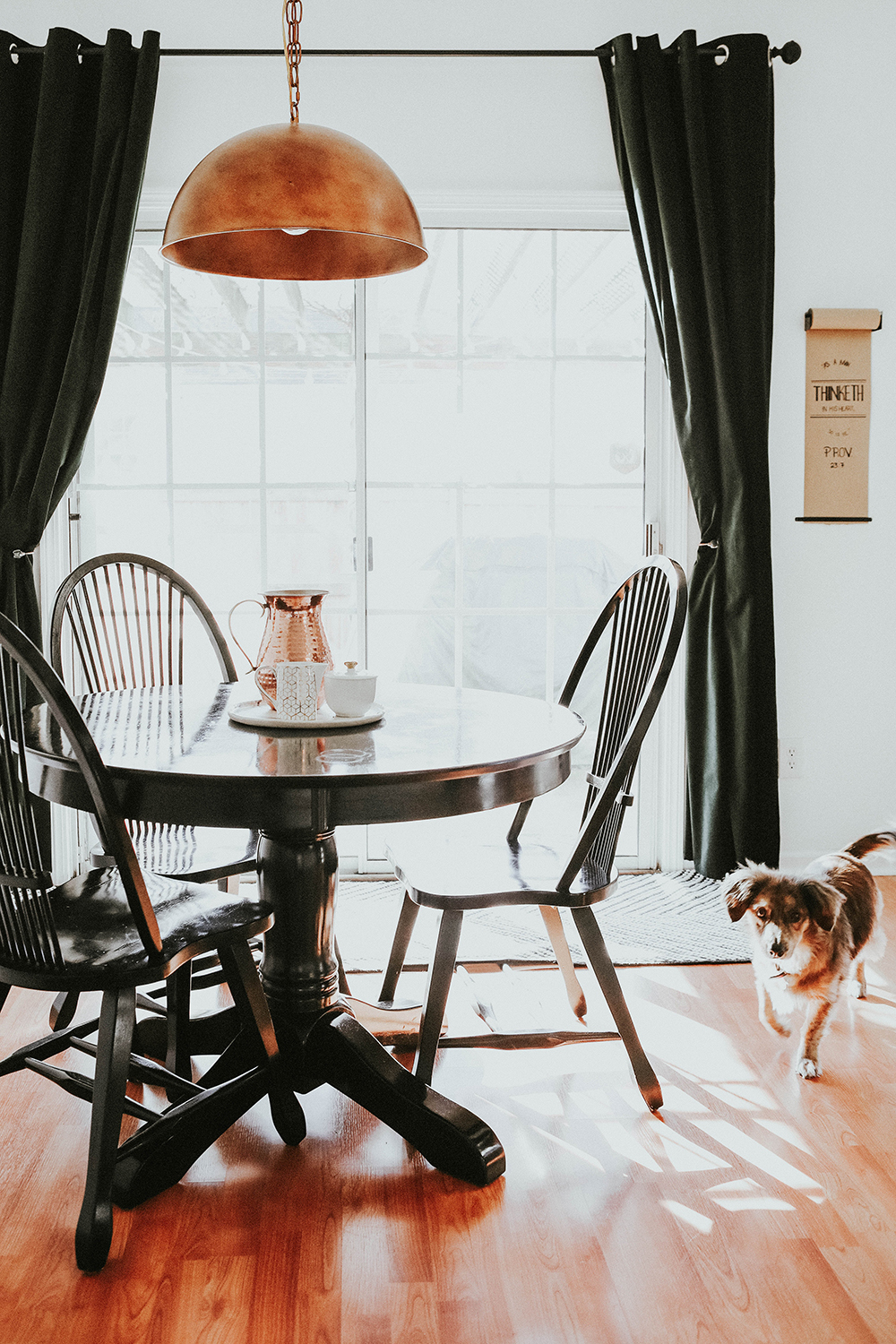 Typically in the winter months it is lighter earlier in the day and dark by 4:30pm or 5:00pm. Even if mornings aren't your regular cup of tea, making the effort to get up a little earlier gives you more opportunity to enjoy more light. And the great news here is that most dogs are natural morning people – they wake up and are so excited to see us! Follow that energy!
May we suggest creating a small winter morning routine that feels great to do. First things first, squeeze in some extra snuggles or playtime with your pup. Next, set a breakfast you look forward to. We love to whip up buttery scrambled eggs and toast with a cup of piping hot tea, and eat breakfast by our front window. And yes, the puppers usually get a small crust of toast each, which they get so excited for. It's a simple and easy to follow through on habit.
Starting the day with something hot feels absolutely sublime and being awake a little sooner than the rest of the world feels quite magical if you give it a chance.
Hygge Activity 4:
Go for winter adventures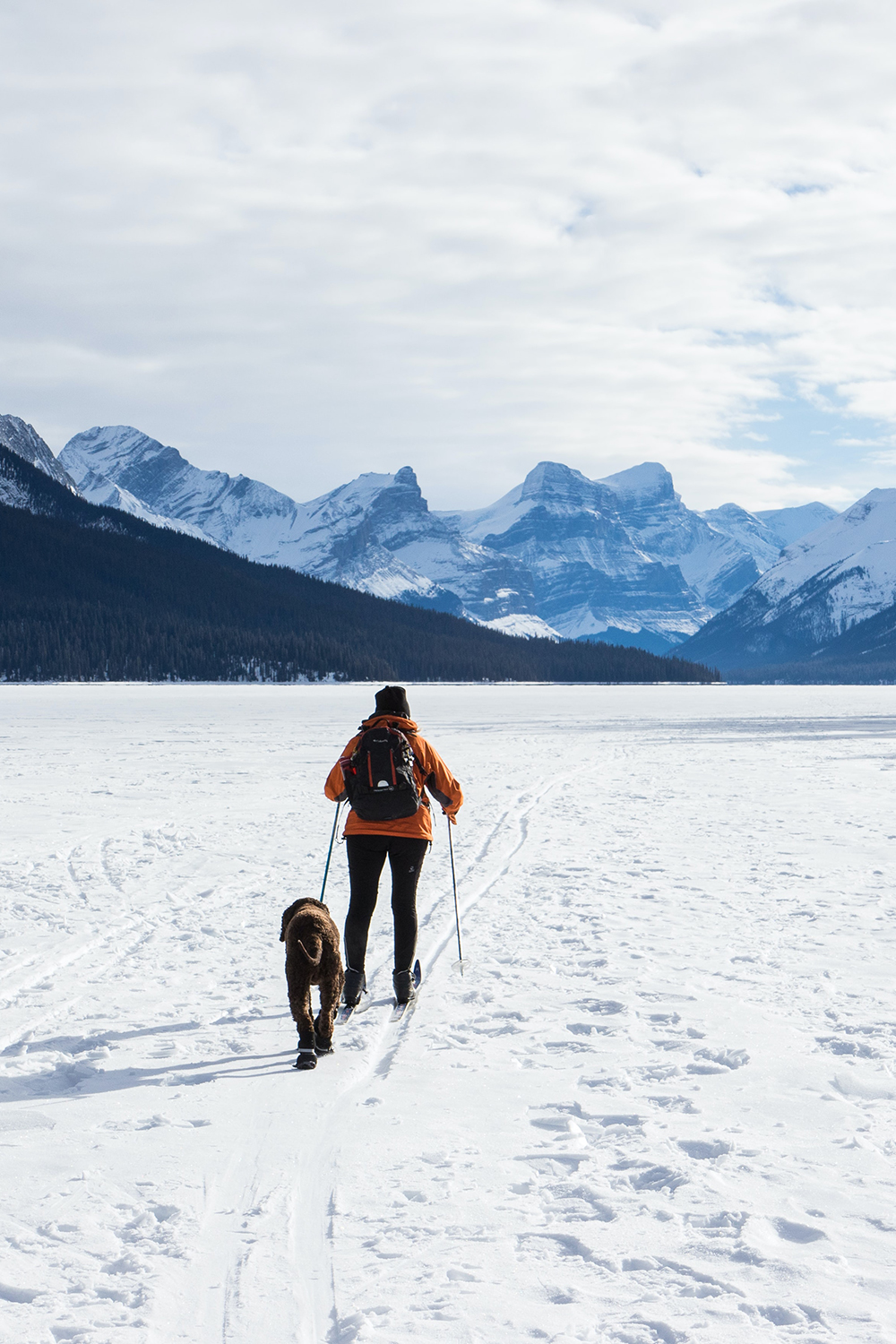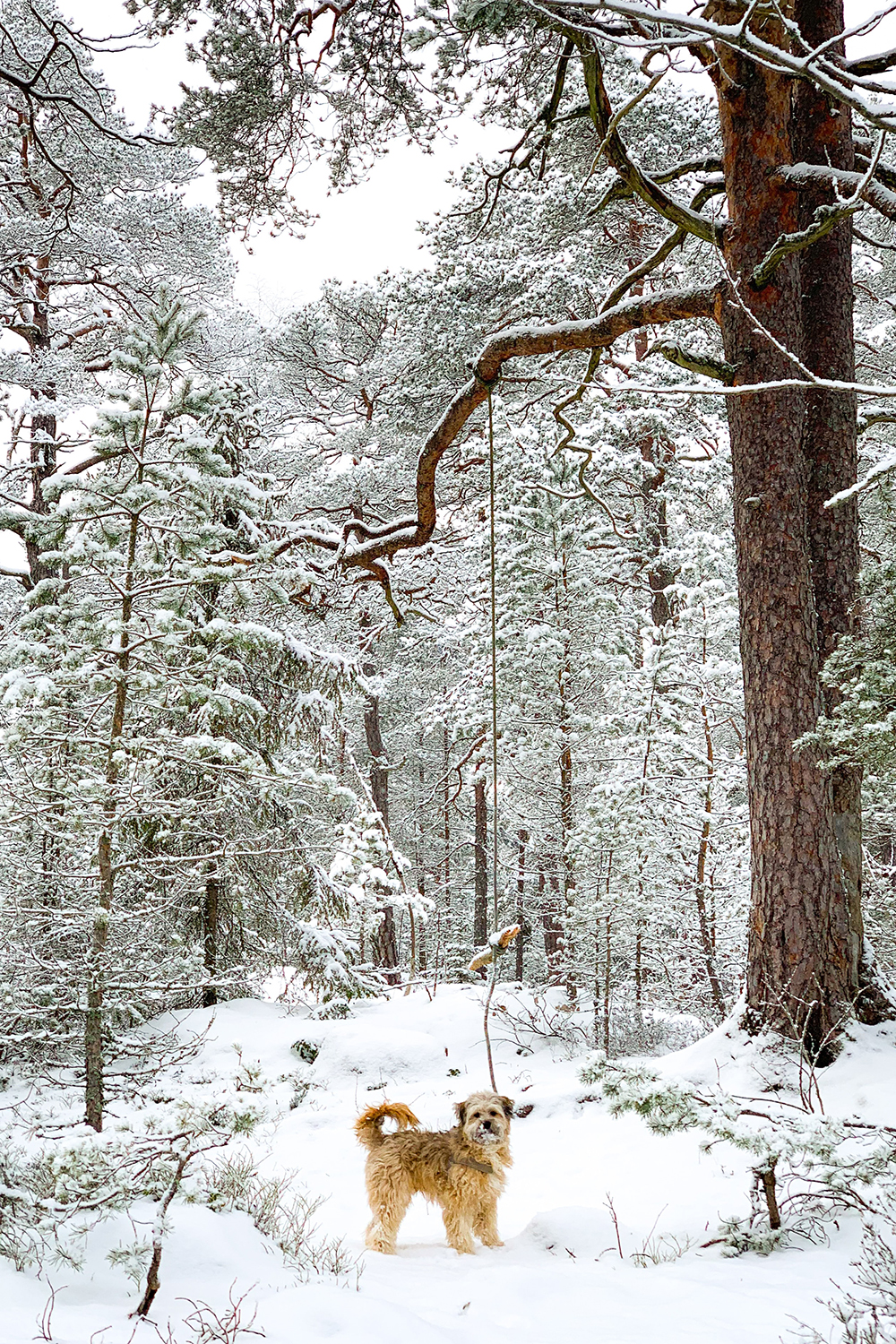 It's not just a walk when surrounded by a winter wonderland, it's an adventure! Spend the afternoon with your pupper cross-country skiing or exploring your local woodlands. Trees dusted by snow and ice, and drifts that come up well past your knee can be really fun to play about in!
And don't worry, your outdoor adventures can be short and sweet and still leave an impact on your mood. Just remember to bundle up (for real, not for fashion alone) and keep an eye on your dog's safety in the cold.
Hygge Activity 5:
Indulge in a winter mini break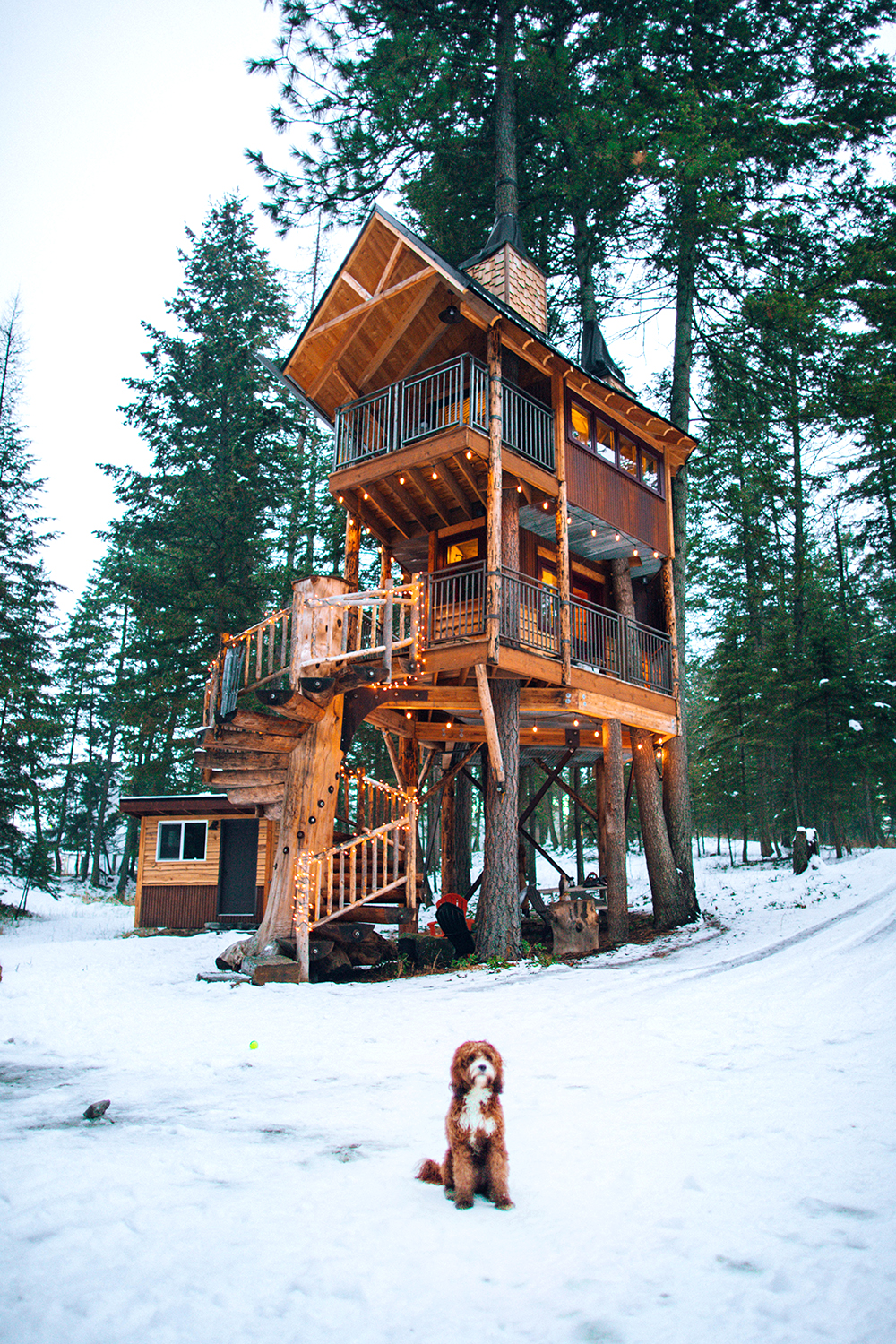 Lastly, a change in scenery is always a lovely escape. Book you and your pup into a dog-friendly Air BnB for a wintry weekend getaway complete with a fireplace and serene setting. Options that have caught our eye include this charming country farmhouse retreat or this spectacular looking treehouse complete with hiking, fire pits and 300 acres at your doorstep! Choose somewhere a little unique and make it a mini break to remember!
Dog-friendly hygge can make winter brighter
Practicing hygge that is dog-friendly and feels good doesn't have to be hard. Remember, it's all about finding the cozy in every moment and bringing your pup along for the ride!
{Photography credits linked per image}