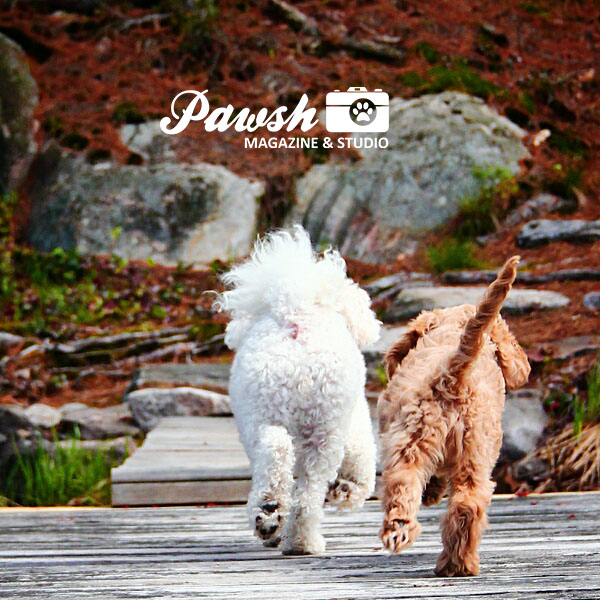 My heart is breaking a little as I type this final message to you all, but after a great deal of personal reflection I have made the almost impossible decision to bid farewell to Pawsh Magazine.
I adore the Pawsh project and cherish every single moment that I have spent working on it over the past six years. I love chatting with you all about leading a well-balanced dog-centric life. I love hearing about your dog stories, your advice, your product recommendations and your day-to-day antics with faithful canine sidekicks in tow. I consider myself truly lucky to have had the good fortune to connect with you all through this little passion project called Pawsh that took on a life of its own and became an internationally read sensation!
Alas, there are only so many hours in a day and I find more and more of my time being demanded by other projects and responsibilities to the point where I can no longer do the Pawsh mission justice.
Thank you truly and deeply for all of your support over the years. Thank you for sharing your love of dogs with Pawsh, thank you for your kind words, thank you for your enthusiasm and love. This project has been the most meaningful of my life to date and I will miss both it and you tremendously.
For those of you who may be interested, please follow me at LLB Creative (INSTAGRAM | FACEBOOK | TWITTER). My pet photography work will live on there and there are new projects sure to come, some of which will most definitely be animal centric once again. A little piece of Pawsh will live on through that brand as I will always forever find a way to talk about dogs!
I've always been pretty horrendous with goodbyes and never really know how to wrap them up. So in the spirit of not dragging things out I will sign off by simply saying farewell, thank you deeply and hooray for dogs!