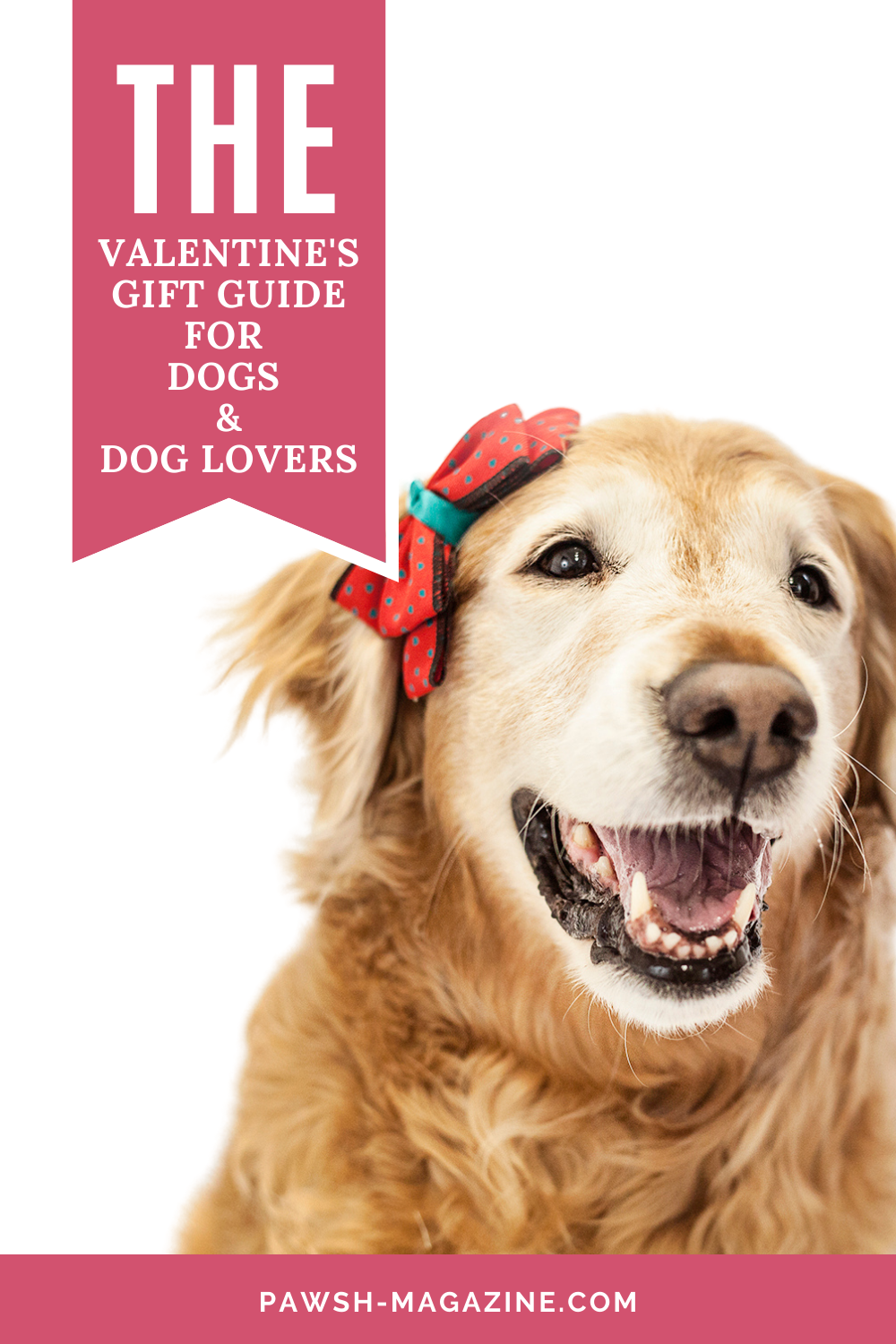 Another Valentine's Day is right around the corner and as always we've rounded up some super cute, timeless and affordable little gift ideas for the dog and dog-lover in your life. The nice thing about Valentine's Day, whether you're really into the holiday or not, is that it's a bit of brightness in the middle of February. Let's get into a few cute gifts, shall we?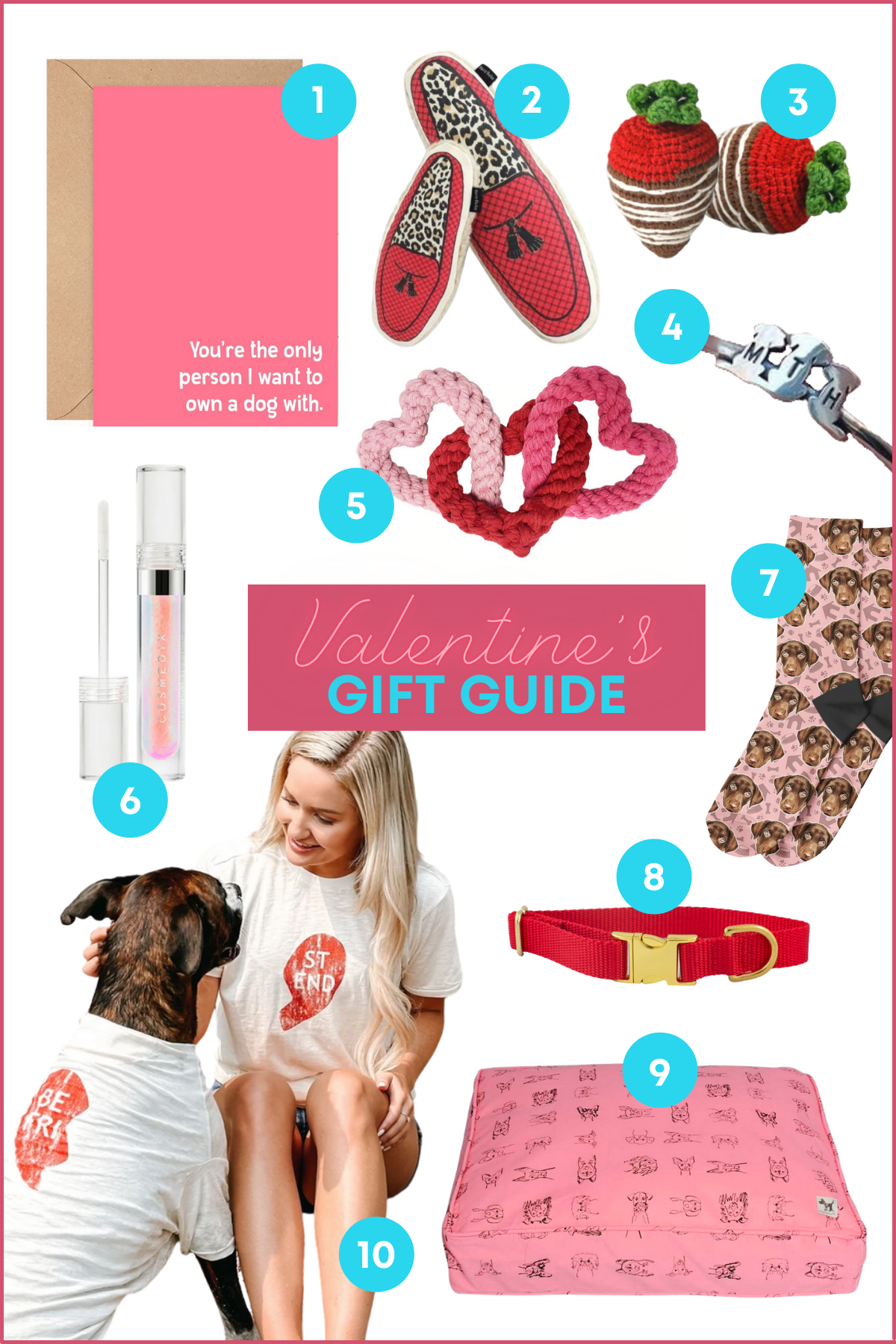 As always, we've kept all of our gift suggestions under $50 and have curated our suggestions between small businesses and eco-friendly items to hopefully take some of the headache out of the shopping experience this holiday.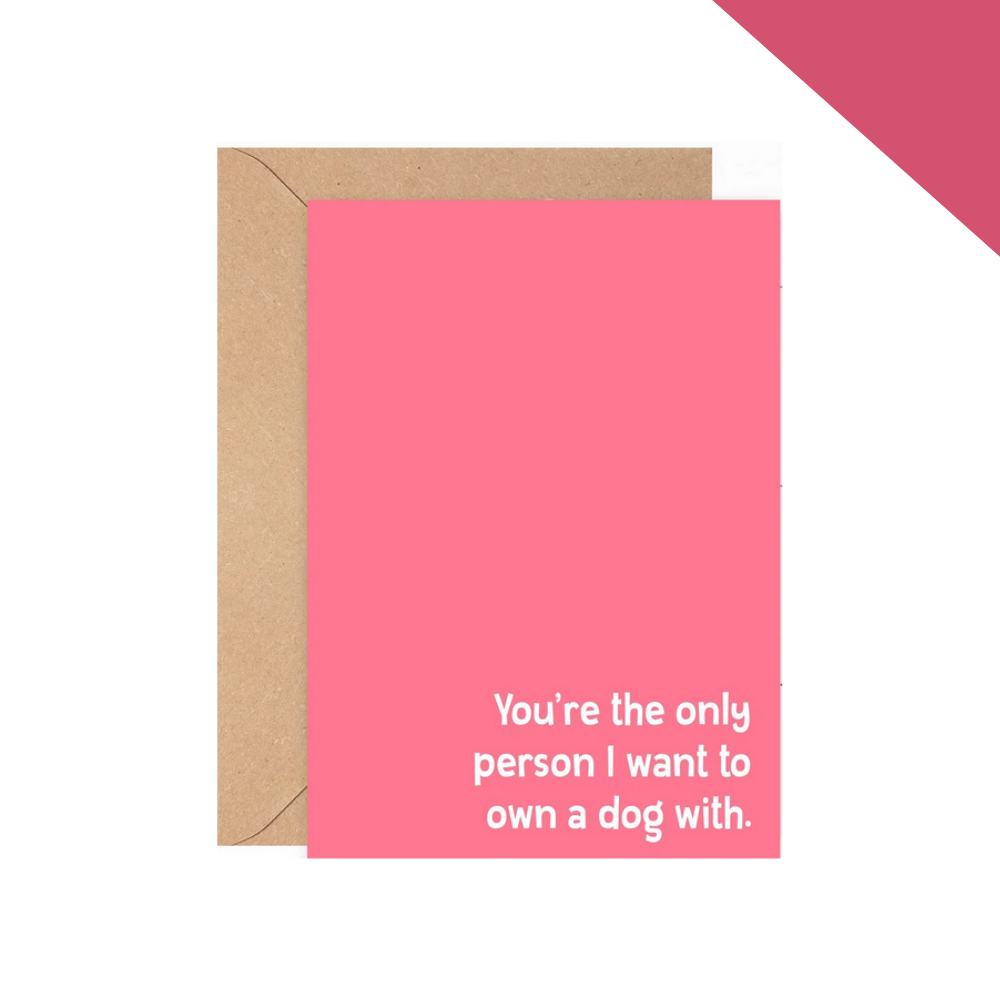 01. A Sentimental Card
Because aren't these the eleven little words we all dream of hearing from that special someone? What we love about this card in particular is that it is designed and printed in Canada and is handmade. Plus we could totally envision keeping this card on the fridge year round for a bit of fun. OnceUponADimeDigital  |  $7.25 CAD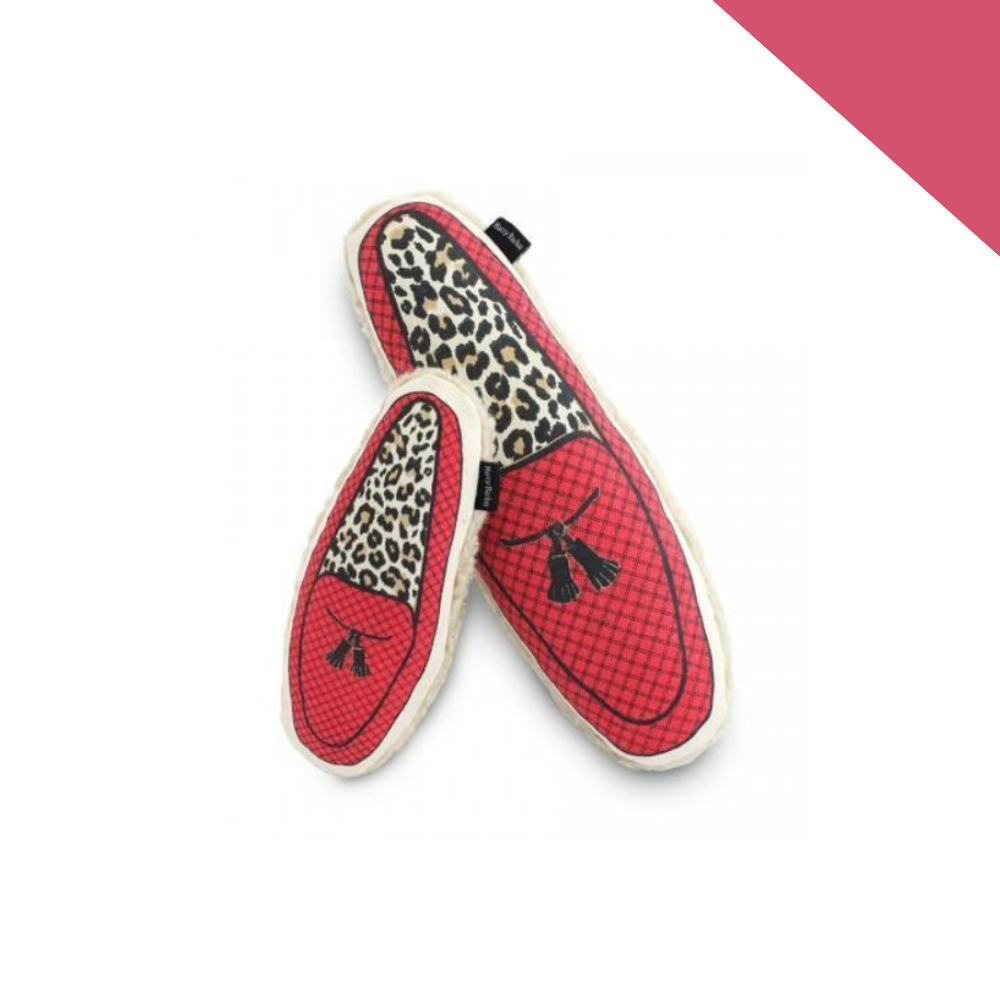 02. Leopard Print Slipper Toy
If your pupster is anything like ours, all they ever want is a slipper to chow down on. Voila! They can have their very own now! And the best part, apart from the gorgeous leopard print and cute tassel print, this toy has an eco-friendly filling! Harry Barker  |  $16.00 USD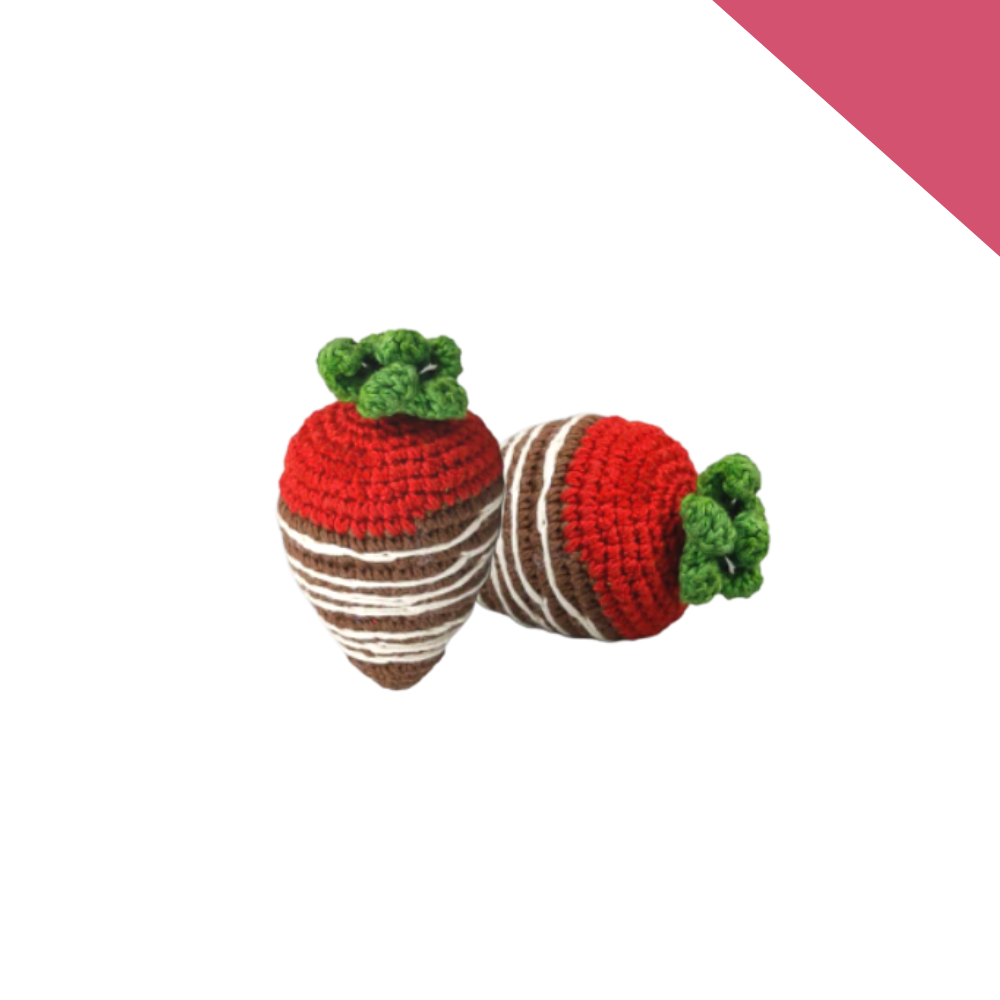 03. Chocolate Dipped Strawberry Knit Toy
These cuties are just… well, plain old cute! While you pop a glass of bubbly, your dog bestie can have a chew on this chocolate dipped strawberry knit toy. Made from cotton and natural dyes too, which makes it even sweeter! Ware of the Dog  |  $14.00 USD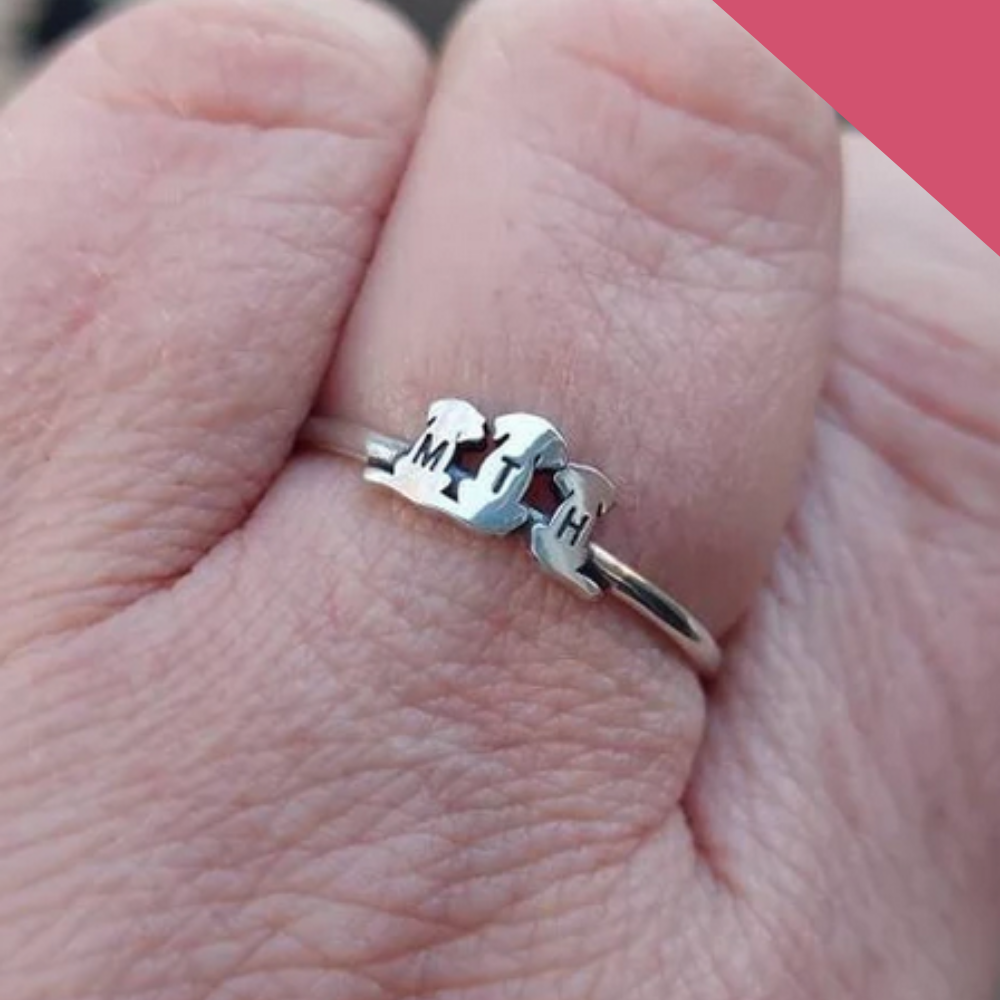 04. The Sweetest Ring
Okay, so this darling little silhouetted dog ring has completely stolen our hearts! And the best part, it is totally customizable! You can have one dog, two, even three or four included in one design to represent your pack (plus the designer can pop in cat, bunny or even a bird as well!) Get each little silhouette engraved with your pet's initial or leave it blank. Seriously, we practically teared up over here when we found this beautiful little treasure.   Etsy  |  $30.72 CAD (Plus, this itty-bitty paw print ring also put us perilously close to weeping from the sweetness.)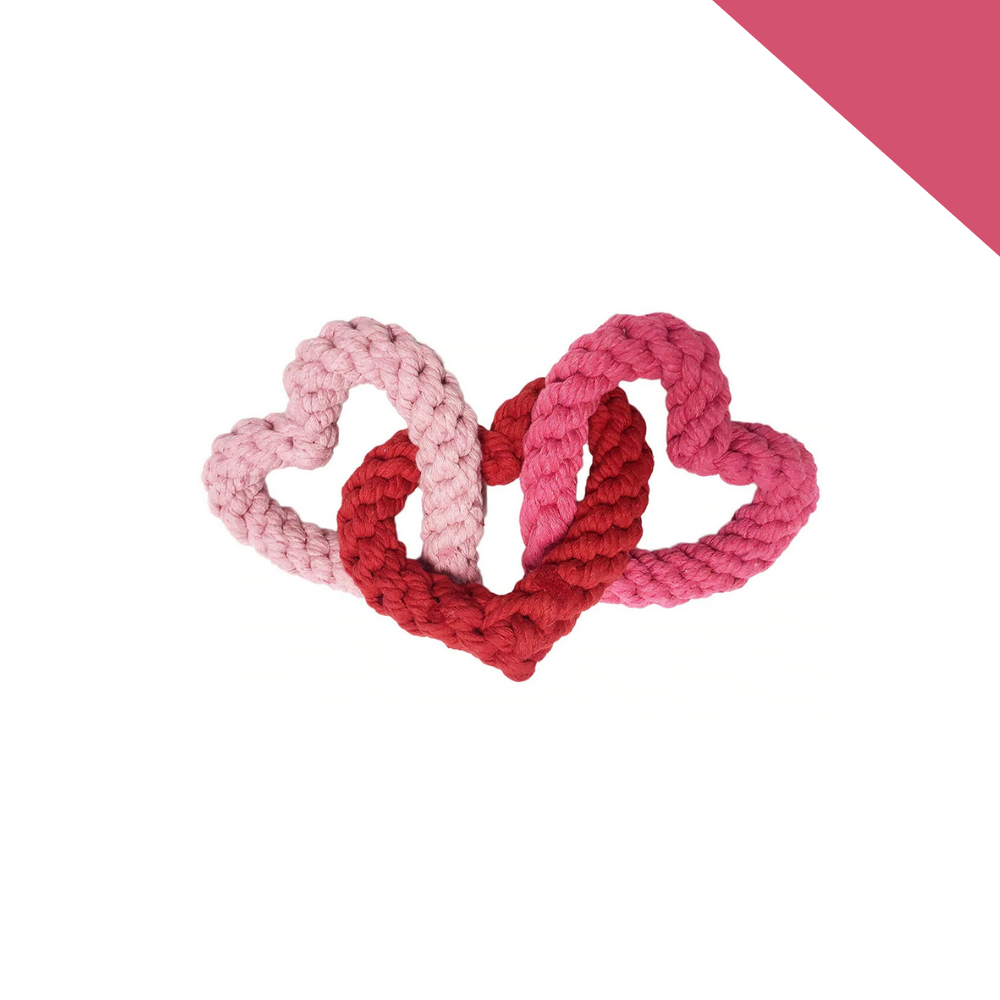 05. Heart rope toy
Because in our books rope toys are so very durable (at least with our dogs). Love that this heart chain lends itself to a good old chew, a game of fetch or a tried-and-true round of tug-of-war. Midlee  |  $24.00 USD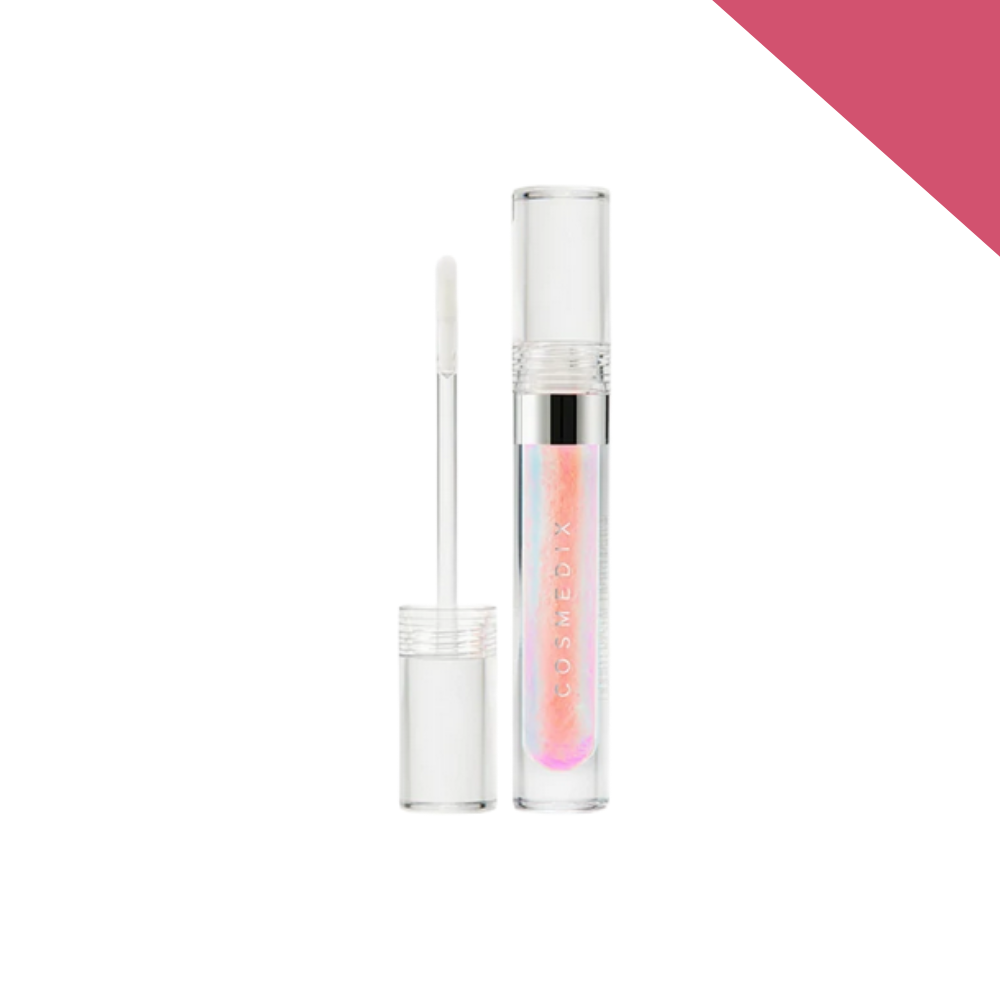 06. Cruelty-free lip gloss
This might seem random, but cruelty-free beauty products are close to our hearts as dog-lovers and this stunning gloss not only delivers major sparkle, but it hydrates too! How lovely would this be to put on before a dog walk or park date? NaturalDermStore  |  $46.00 CAD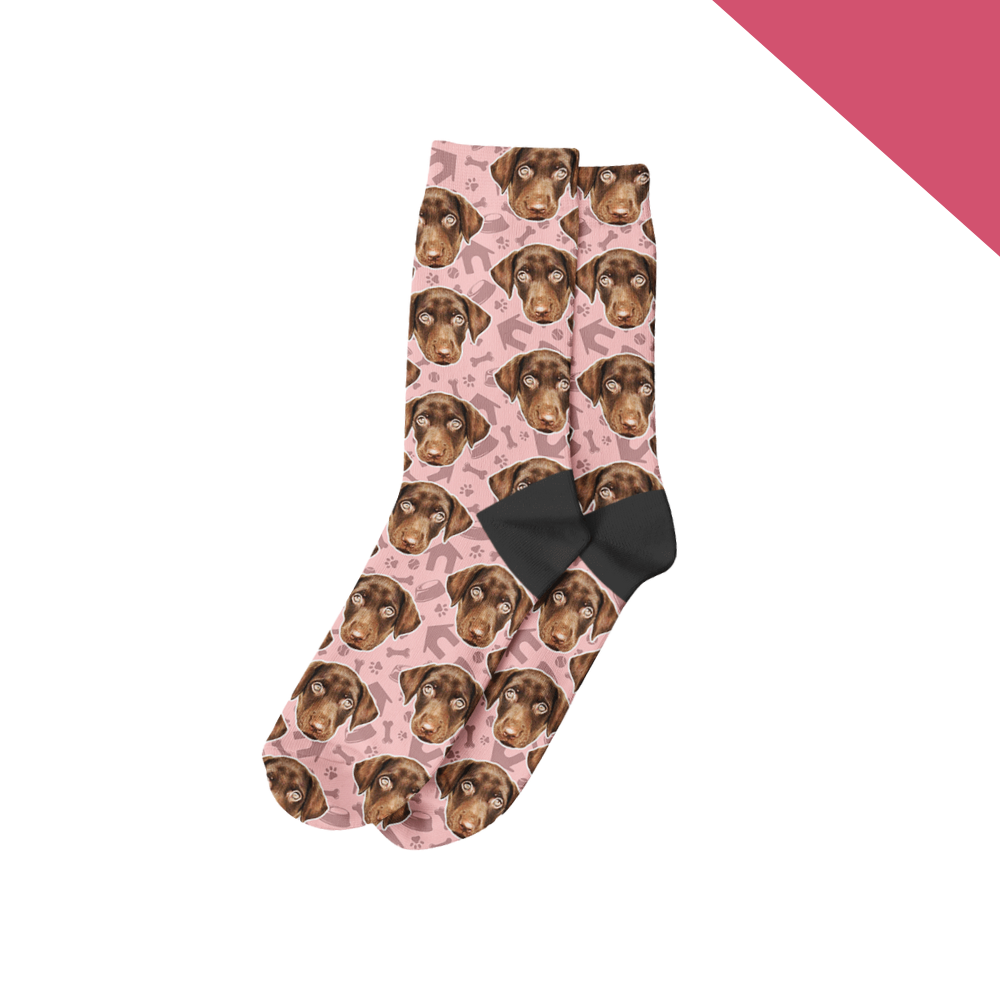 07. Custom dog face socks
And for a bit of silly fun, how about some cozy socks featuring – your pup's face! SOXOS  |  $29.99 CAD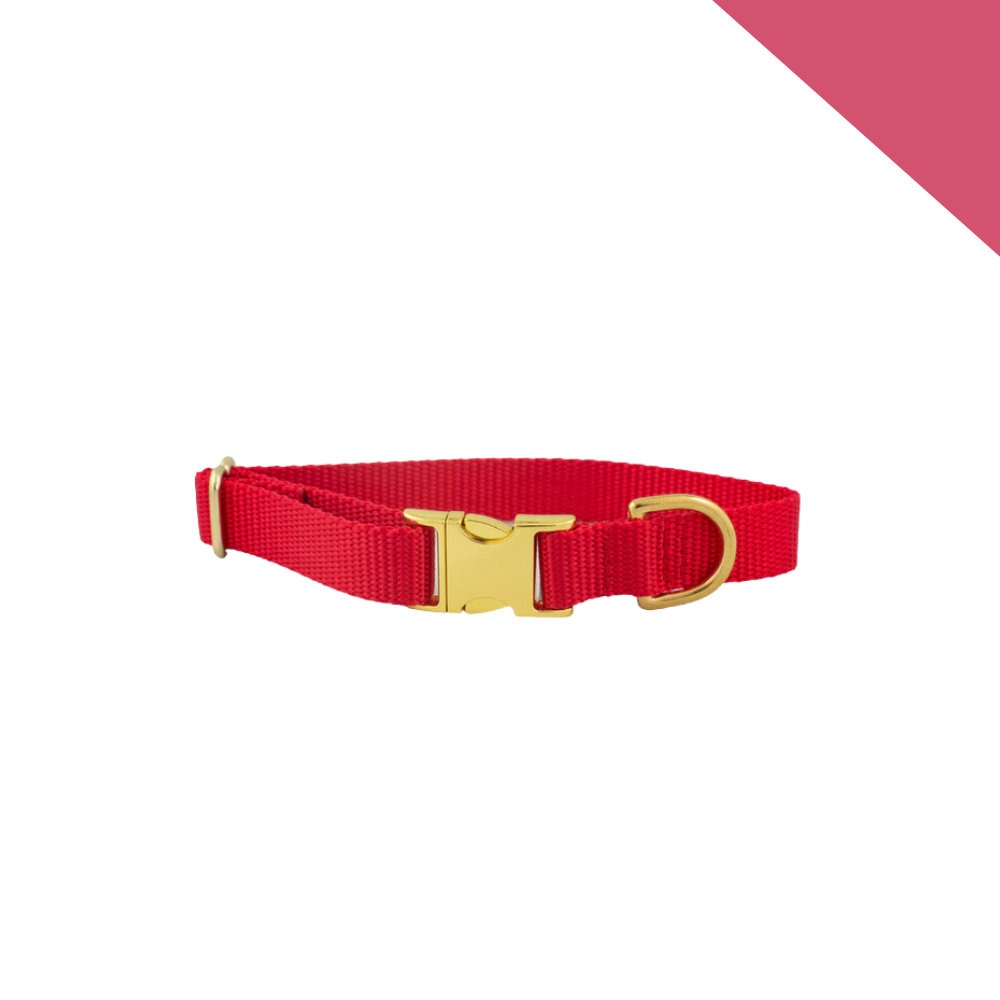 08. Classic Red Collar
Winter just needs a splash of red, doesn't it? Not only does this beautifully crafted collar offer durability and style, but the chunky metal buckle serves up some serious charm too! Delightful for Valentine's Day and timeless enough to wear all year long. Rover Boutique  |  $29.99 CAD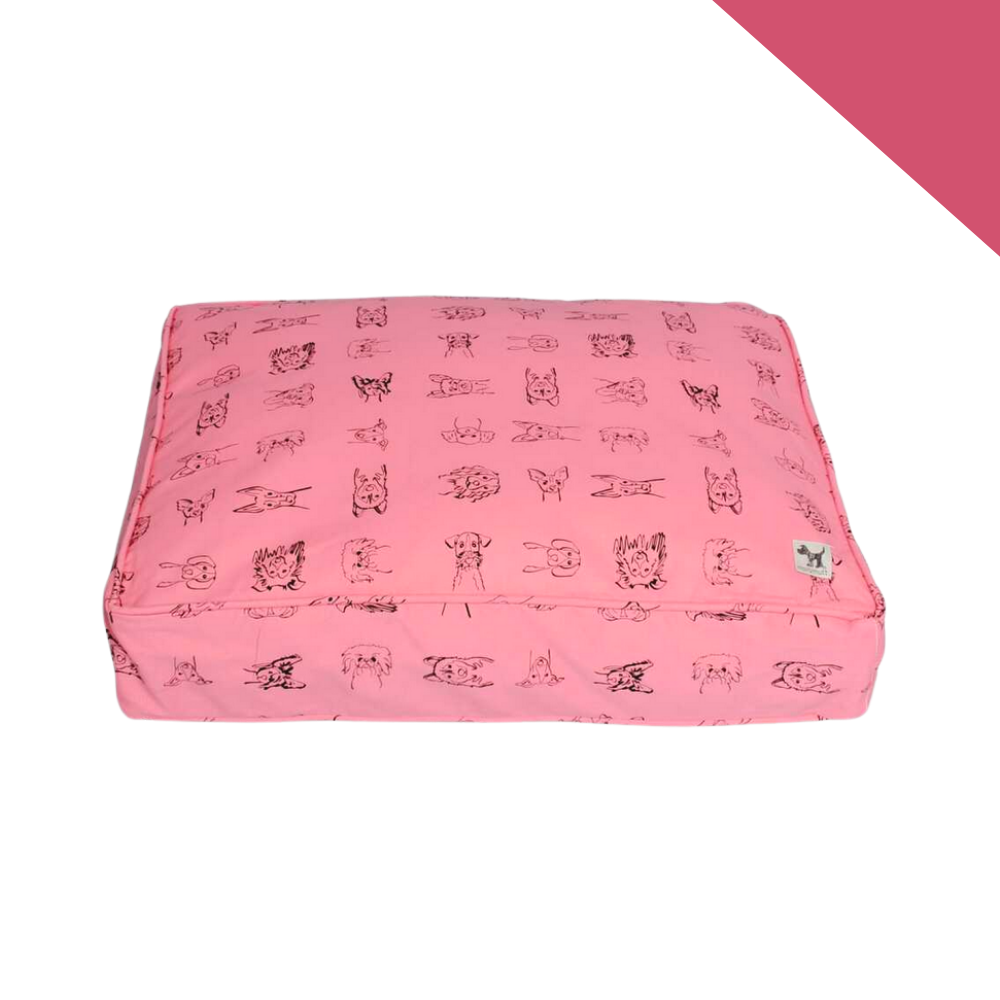 09. Dog Bed Cover
Treat your little one to a gorgeous new dog bed cover, because even pups enjoy fresh sheets. We love the playful energy of this design and the gorgeous shade of pink that is rosy and cheerful. MollyMutt  |  $25 – $60 USD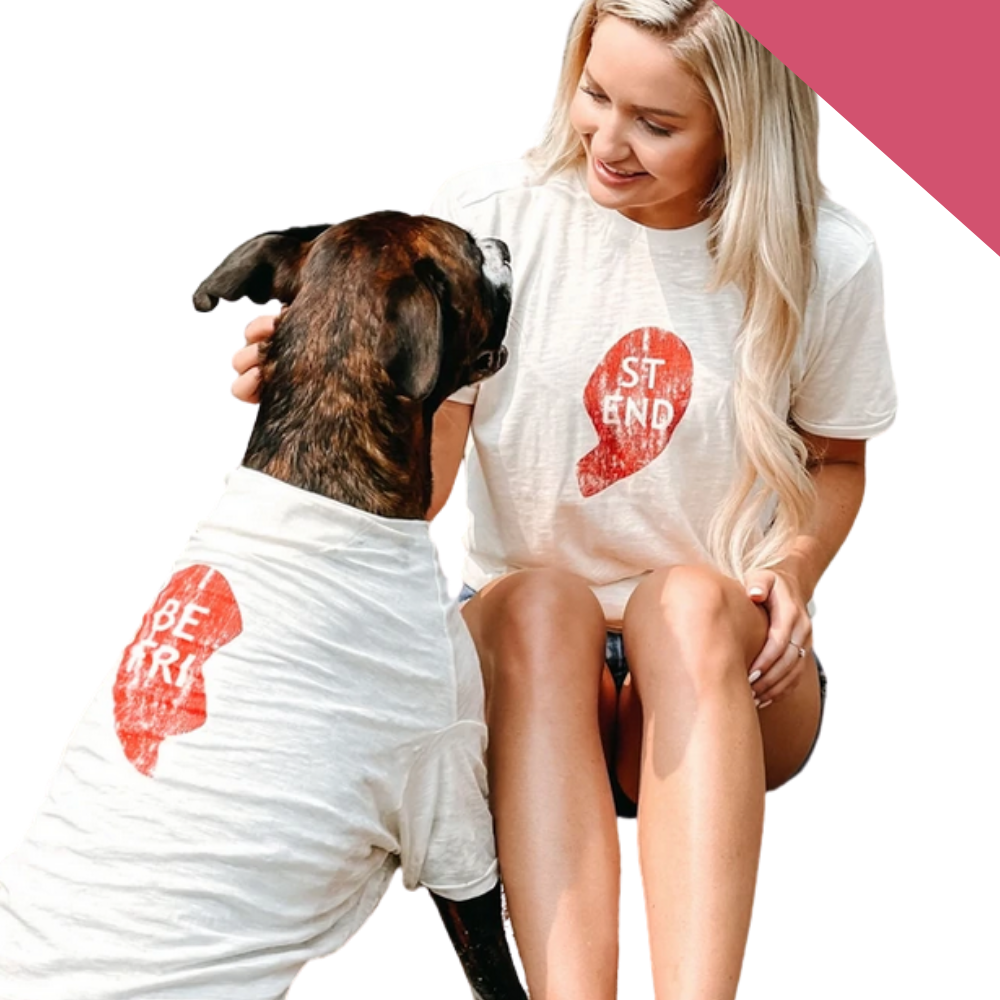 10. Matching Best Friend Tees
These vintage-inspired 100% cotton tees will never go out of style and are just so stinking cute! We imagine popping one on under a blazer and wearing it to work, then coming home to play with our dog who is dressed to match. Plus, think of the adorable photos you could take wearing this outfit! DogThreads  |  $40.00 USD
Happy Valentine's Day!
Whether you go all out for the day or keep it chill, we wish you a very Happy Valentine's Day! We really appreciate you taking the time to visit our modest slice of the internet to gush about all things dogs on a regular basis!
PS: If nothing on this year's round up is resonating, take a peek at last year's Valentine's Day Gift Guide – most of those items are still available also!
{Photo credit leading image, by Gooseberry Studios}