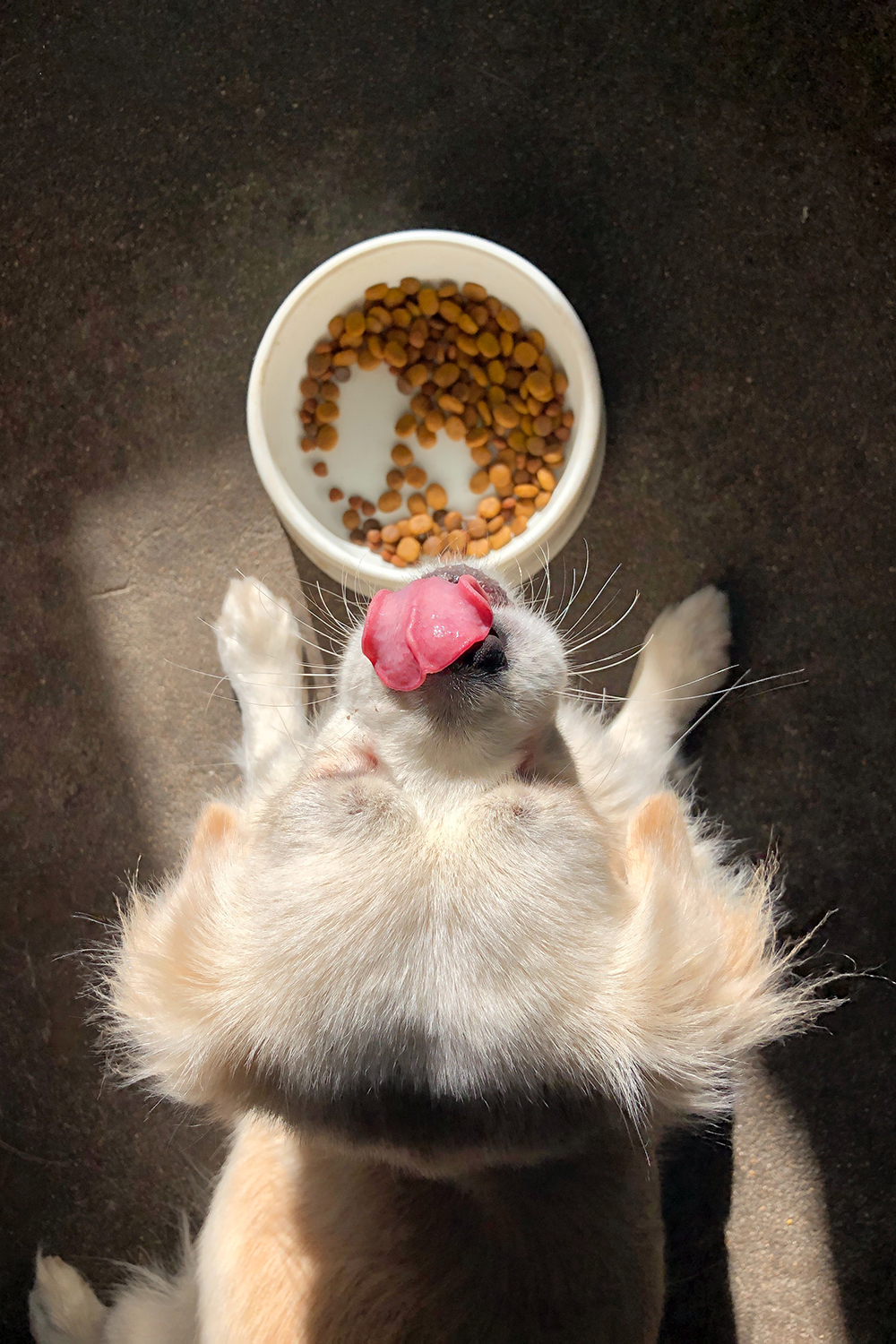 Puppies and kittens: scientifically proven to be the cutest bundles of energy in the world! But while they're running all over the house, bouncing on the furniture, and climbing up your leg, you might wonder where exactly they get all that energy. Well, the answer is simple — food! But how do you choose the best dog food brand for your little bundle of joy?

THE BEST NATURAL DOG FOOD BRANDS
Providing a lifetime's worth of wholesome nutritional choices for your pets, however, is no longer as easy as it sounds. In light of the recent (and extensive) pet food recalls, many concerned owners are switching to all-natural foods. However, puppies are often special cases. They require far more protein and nutrients than their aged counterparts. So choosing the right kibble for your young pet can be a bit tricky at the best of times. Add in trying to change to an all-natural brand too and it gets even more confusing.
4 NATURAL DOG FOOD BRANDS THAT WE LOVE
Luckily, there are natural food options in the world designed with your puppy's growth specifically in mind. Here are four tried and true natural kibble brands that our pups enjoyed when they were babies.
DOG FOOD BRAND #1:
Petcurean Pet Nutrition, based in British Colombia, is an environmentally conscious pet food company. They strive to deliver unprocessed natural ingredients, while supporting local farmers and the environment. Both of Petcurean's product lines, Go! and Now!, are all-natural and completely grain free – perfect for any pet that suffers from grain allergies. Petcurean provides a wide range of different foods for both grown cats and dogs, as well as for puppies and kittens, using hormone-free meats and absolutely zero rendered oils. Petcurean operates with the guiding philosophy of 'minimizing processing [and] maximizing nutrition.'
DOG FOOD BRAND #2:
Orijen, an Alberta-based company, prides itself on only purchasing its ingredients from the immediate surrounding farmlands. Distributing to Canada and the States, Orijen's motto is that your cat or dog, despite its domestication, is still biologically built as the hunter it was a thousand years ago. As such, Orijen produces a dry food that mimics the nutritional content your pet would find if it were out in the wild. Such ingredients include free-range chicken, turkey, and duck, as well as eggs and wild fish. It has no plant oils, no grains, and no other overly processed ingredients that have been pressed through a machine, ensuring your pet receives only the best.
DOG FOOD BRAND #3:
Natural K9 Supplies, and on-line distributor in Florida, offers a wide selection of both dry and canned foods for dogs of all sizes. Natural K9 follows all of the high standards associated with all-natural pet foods, while boasting an impressive line-up of products. Along with standard wet and dry foods, there are also freeze-dried, baked, and dehydrated options offered; not even mentioning the grab-bag of assorted doggie treats. If variety is the spice of life, Natural K9 is one hot tamale!
DOG FOOD BRAND #4
Canidae and Felidae food lines offer a range of different organic foods for both dogs and cats. From simple all-stage-of-life dry foods to premium diet and senior pet foods, Canidae and Felidae offer everything your pet could need from their offices in California. They also produce nutritious gourmet pet treats so that you can spoil your canine or feline with some holistic goodies.
LET THEM EAT CAKE (AKA KIBBLE)
A puppy or kitten can bring joy to anyone. Their scampering (and now well-fed) antics bring smiles to everyone in the immediate vicinity as they grow and explore the world around them. Now that your young friend is properly nourished with wholesome bits of kibble, you can spend some real worry-free quality time with them — that is assuming you can catch the little balls of energy!
(As always, please be sure to consult with a veterinarian before choosing a diet or kibble for your pet, or before making any dietary changes.)
___
{CREDITS: Written by Alexander Bentley  |  Photography}