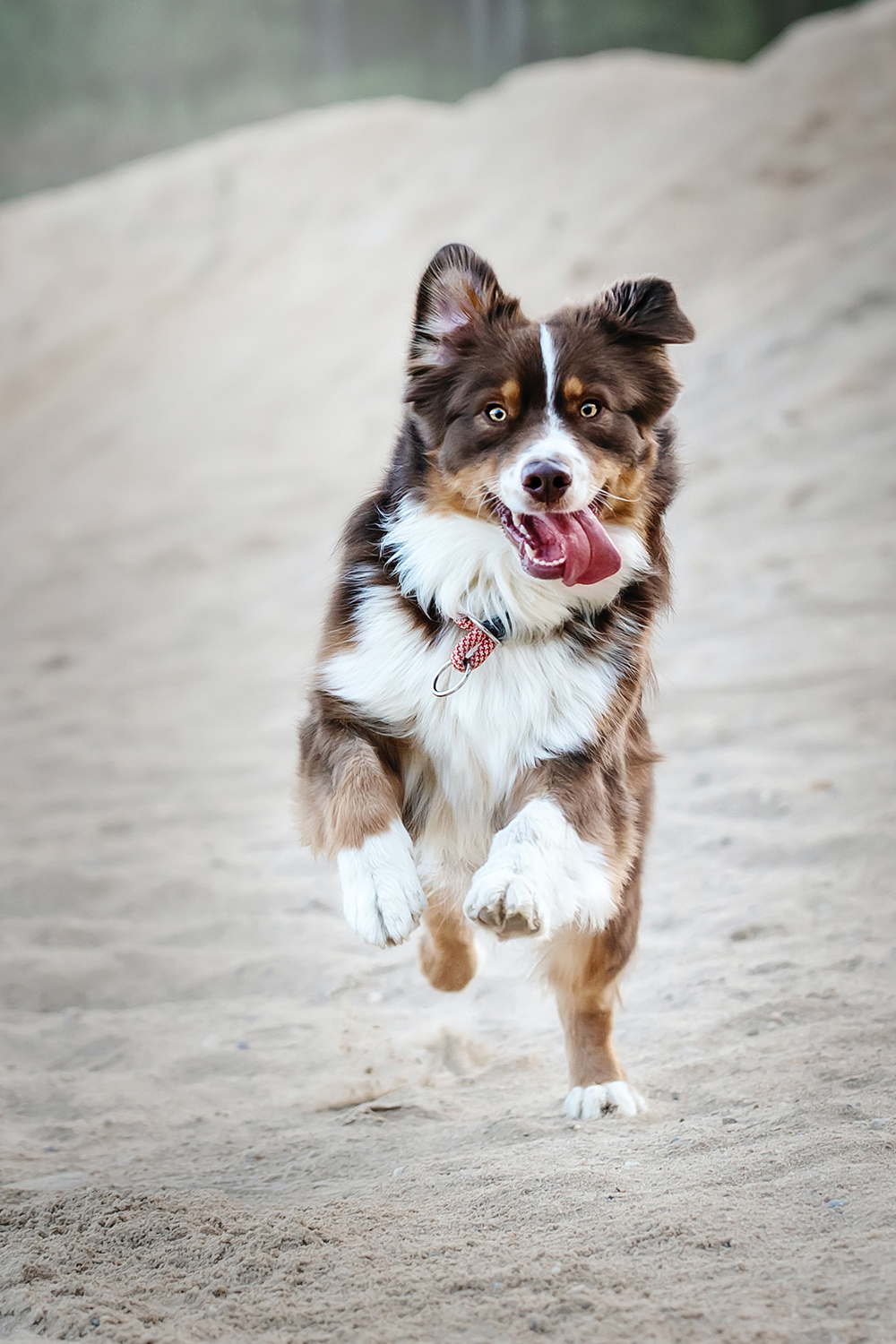 When one googles the definition of "hero," the first result we are given is "a man distinguished by exceptional courage and nobility and strength." The list goes on to describe champions, a mathematician, song titles, Greek mythology and even a type of sandwich, but nothing mentions our selfless friends in the animal kingdom. Did you know that there countless dog hero stories out there?

Time and time again there are instances of pets saving human lives, yet these acts of bravery aren't always given the recognition they deserve. Fortunately, the Purina Animal Hall of Fame exists to raise awareness about pet heroism and to ensure these amazing acts of bravery are honoured.
WHAT IS THE ANIMAL HALL OF FAME?
Founded in 1968, the Purina Animal Hall of Fame is one of the longest-running pet-recognition programs in Canada.  The year of its conception three dogs were inducted into the hall of fame for performing extraordinary acts of bravery, intelligence and devotion which had gone beyond the human-pet bond and saved lives. Pat, a Labrador Retriever, towed his owner in an oarless boat for almost four hours in the rough waters of the St. Lawrence Rivers.  Then there was Tippy, a Shepherd/ Lab mix, who pulled an eight-year-old child from the icy Niagara River.  Lastly, little Bambi, a Chihuahua, saved a visiting friend of the family by awakening her after a fire started in the house.
Today a grand total of 142 heroic Canadian animals have been inducted in to the Purina Animal Hall of Fame: 117 dogs, 24 cats, and even one horse!
FILLED WITH ANIMAL AND DOG HERO STORIES
The Hall of Fame's long history has brought attention to many life-saving acts and each animal's story is quite unique. From warning humans about deadly carbon monoxide emissions, to warding off bear attacks, to drawing attention to stroke victims, pets have given a heroic paw to all sorts of dangerous situations.  In 1994, a one-year-old Labrador Retriever named Belle was one of several heroes credited with saving the life of three-year-old, Ken.  The young boy fell into an icy channel of the Lunenburg Harbour in Nova Scotia and spent 30 chilling minutes under water.
The boy was saved from the water after his father spotted Belle in the water too, acting as a marker.  Local rescue and medical teams were able to restart Ken's heart two hours later and to the amazement of doctors, Ken awoke from a coma after 48 hours in hospital. That same year, Sam, an eight-year-old German Shepherd saved her owner when she fell through a frozen river in Mississauga, Ontario. Her owner, grabbed Sam by the collar, who was able to pull her to safety.
SOMETIMES HEROIC STORIES END IN TRAGEDY
Unfortunately, not all heroic acts have such happy endings. Chance is a nine-year-old Dalmatian/ Fox Terrier. He was inducted into the Purina Animal Hall of Fame for trying to save the life of his seven-year-old autistic owner, James. In December 2009, James was playing with Chance in their backyard when the pair suddenly went missing. The community searched for them long into the night, sadly without any luck, and there was still no sign of either James or Chance in the morning. To make matters worse, a snowstorm hit the region and little James had no jacket.
Two days later, Chance returned home, leading search and rescue teams directly to James, who was unconscious and was suffering from severe hypothermia. He was, however, miraculously alive! Medical teams at the hospital where astonished that he had survived the blizzard. They credited his survival to Chance staying by his side. Tragically, James succumbed to hypothermia and passed away later that day. Although James is no longer with his family, Chance is still a hero. He kept James alive until he could be found and gave his family an opportunity to say their goodbyes.
DOG OF THE YEAR AWARD
The Purina Animal Hall of Fame also awards the noble Ralston Purina Service Dog of the Year Award.  This award was inspired in 1992 by Tracker, a 10-year-old German Shepherd owned by Sergeant Larry Bigley. Tracker has been involved with about 500 missing persons searches, criminal, drug and security details. It became evident that canine involvement with the force was extremely beneficial to fighting crime and helping officers perform their duties. The first five Police Service Dogs to receive the prestigious Service Dog of the Year Award were Cato (1993), Ewo (1994), Keno (1997), Caesar (1999), and Bandit (2001), while Keno (2002) was the first non-police dog to receive this honoured distinction for finding Ryan Radchenko beneath two meters of snow.
While our furry heroes may be overlooked by mainstream media, the stories are still out there.  Take time to google and look for inspiring dog hero stories in your community.
___
{CREDITS: Written by Krystinne McKinnon  |  Photography}