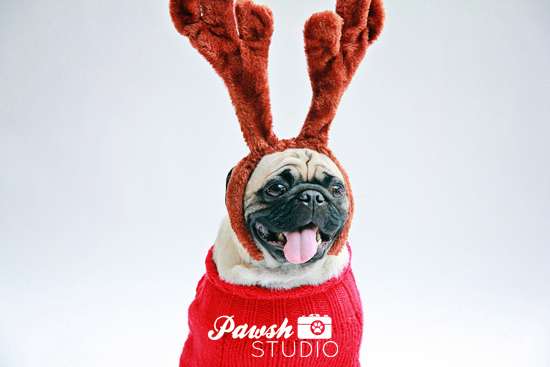 Thank you to everyone who came out to our first Pawsh Holiday Mini Sessions event! A whopping fourteen furry friends showed up, each so adorable that I wanted to pup-nap them all! The day was designed to raise money for Bark For Life of The Canadian Cancer Society and I am having a ball working on these images this week.
Because I can't help myself I wanted to share this little sneak peek into the day. The concept of the mini holiday sessions was to create fun personalized pet portraits that can be incorporated stylishly into one's holiday decor year after year.
One by one boxers, pugs, bulldogs, Malteses, terriers and mixes took to our cozy little set. It was such a heart-warming experience; I had the best time and I can't wait to share more from the day with you!
Oh! And Pawsh Studio now has an official logo! Oh happy day!