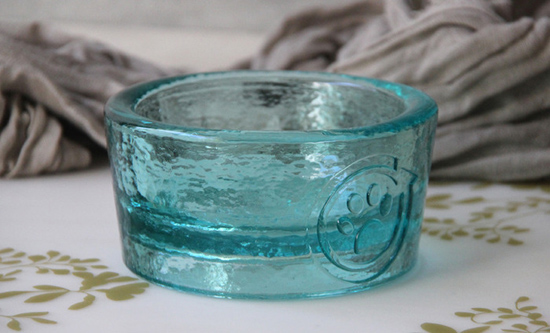 I was recently introduced to an exciting new product called PawNosh (pronounced somewhat like panache, but with a clever pun at its core). It is new pet dish currently in development that is made from non-toxic glass and manufactured entirely in the United States.

What drew me to this product apart from its cool, refreshing colour palette and chic, modern design was its incredibly informative Kickstarter video. Yes, PawNosh bowls are not in mass production or available for purchase at this time, but with a little support they soon will be.
I would highly recommend watching the below video, because it is filled with important information about toxic and unhealthy materials that are sometimes used to make pet dishes. It was very eye-opening and might make you rethink what you're serving your pup's dinner in.
If you believe in PawNosh and would like to be able to buy your own set one day, please share today's post to help raise awareness and visit their lovely Kickstarter page to find out how you can help.
PAWSH PERKS: How to style a dog-friendly kitchen.