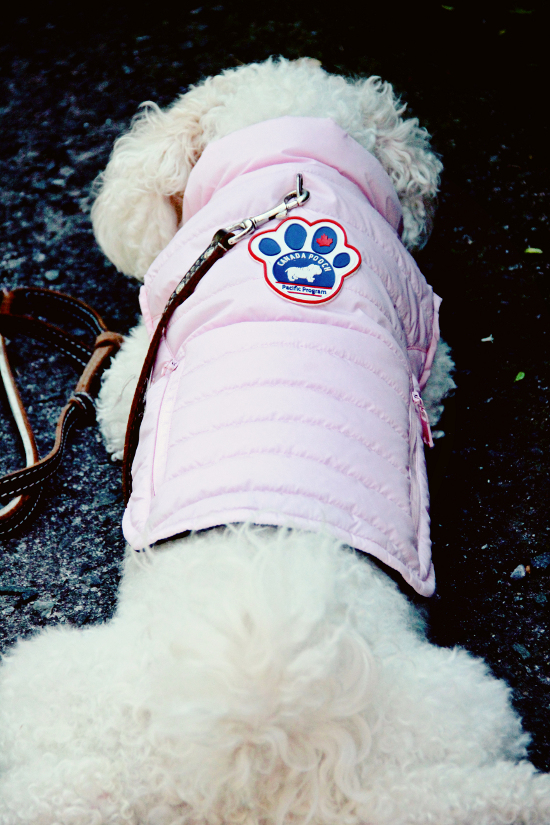 It is looking more and more like it is going to be a hot and humid summer, which of course means one thing — intermittent thunderstorms and showers all season long. To help Rory and I prepare for the downfall and stay dry, Canada Pooch sent us one of their new Rain Runner Vests to try out and we couldn't be more in love with it!

First of all, the vest is pink. Sure, my guy isn't thrilled about the colour choice, but for Rory and I it is always a treat to sport some baby pink dog fashions while out and about.
As with all Canada Pooch apparel (you may remember our review of their Winter Wilderness Jacket last year?) this vest fits Rory's fluffy little self beautifully. The stitching is impeccable and the smooth, puffy, water-resistant fabric keeps her woolly coat nice and dry while frolicking in a downpour.
Additionally, I love the small subtle slit in the back of the jacket for the leash to poke through. It helps to really show off your pup's fashion instead of having the jacket offset with an awkward collar placement.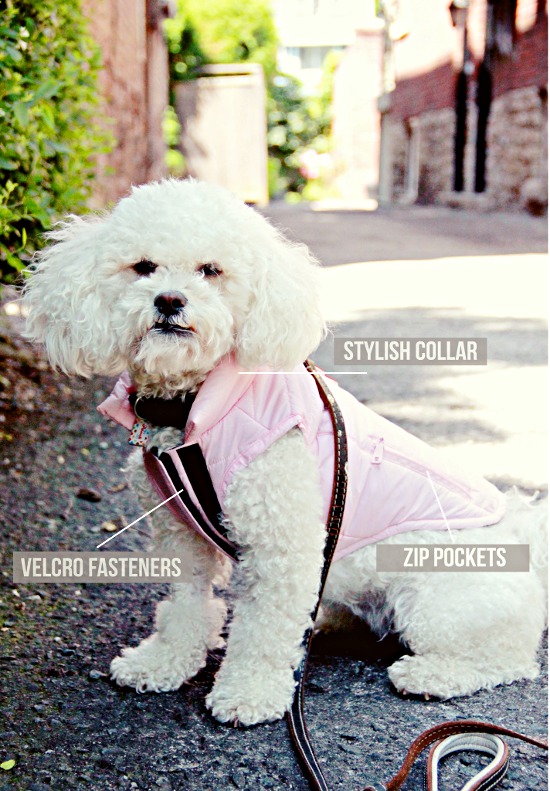 There are three features that I like in particular when it comes to this new outer attire:
1) VELCRO FASTENERS — these offer two different 'sizes' so that no matter what your pup's chest size they can enjoy a snug fit. This feature also makes the vest a breeze to put on and take off, even if your furchild is a wriggly maniac!
2) ZIP POCKETS — there is one large zip pocket that runs across the back of the vest, which I personally love for storing extra doggie-doo bags.
3) STYLISH COLLAR — the darling collar offers a preppy, sophisticated appeal to this vest and will make your pup look extra cool!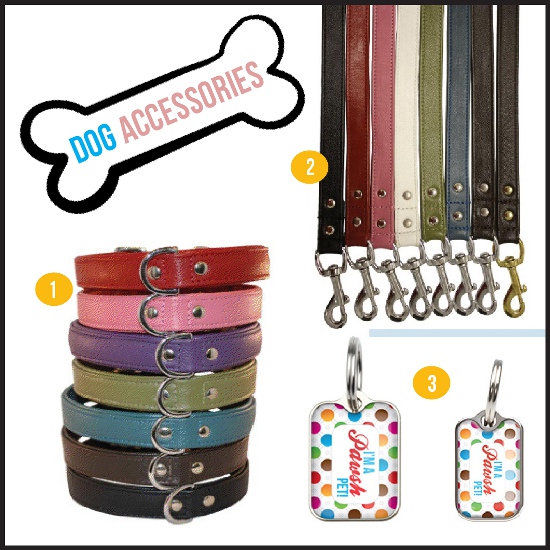 We accessorized this look with a stylish leather leash, a matching leather collar in blue and, of course, a dotty Pawsh Blanket ID tag. What a fun combination of colours and functionality!
Get the look
1. Angel classic collar  2.  Alpine leather leash  3. Pawsh Blanket ID tag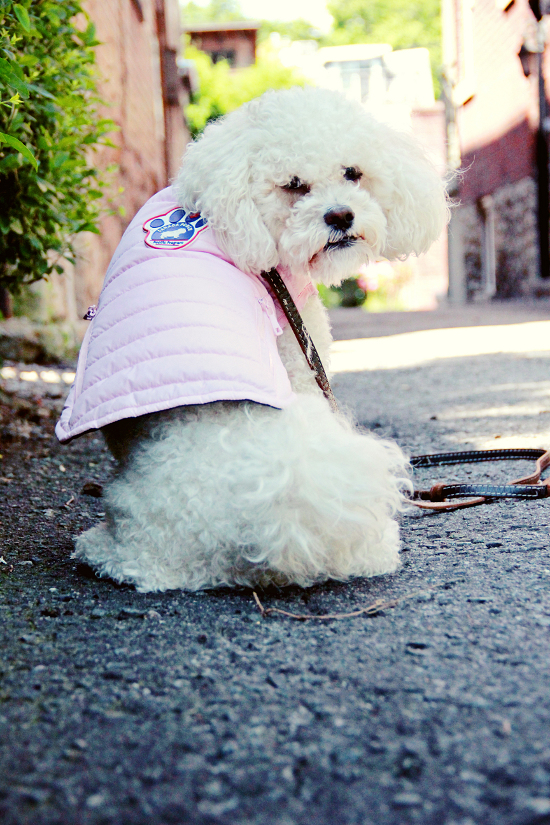 Now all we have to do is keep looking over our shoulder for the next ominous rain cloud so that we can whip out this look!
PAWSH PERKS: Four more fantastic modern raincoats for dogs.
Save