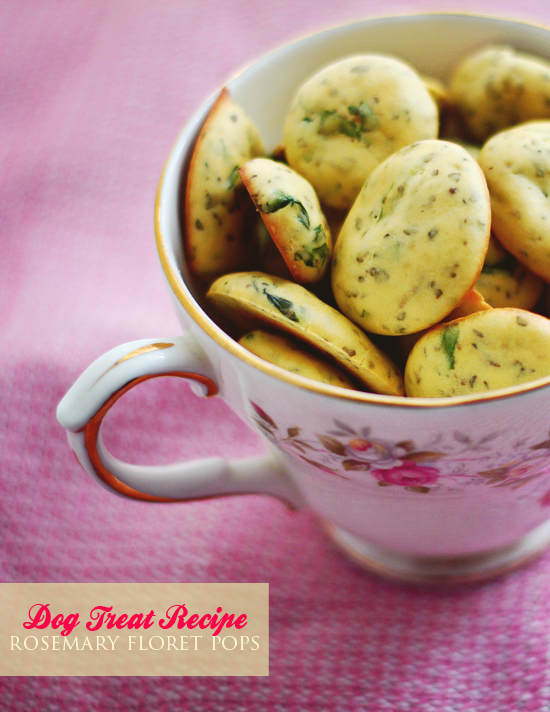 Itty-bitty bite-sized treats that will make a huge impression whenever you entertain canine guests. Plus, they will make your kitchen smell amazing! Part crunchy crouton, part moreish cracker, these pint-sized poppers make a pretty pet-friendly addition to any festive fall tabletop. Plus the pups are sure to guzzle them down faster than a turkey can say 'gobble!'
INGREDIENTS
1 cup of chickpea flour
2-3 large organic carrots
1/2 cup chopped broccoli florets
1 egg
1-2 tsp dried rosemary

DIRECTIONS
1. Preheat oven to 350 F.
2. Lightly grease baking sheet and set aside.
3. In a small bowl, combine flour, egg and rosemary.
4. Stir in the vegetables. (Optional: you can steam the veggies before mixing in to ensure a mushier, smoother batter).
5. Place in small teaspoon sized dollops on the baking sheet.
6. Bake for 15 minutes.
7. Allow to cool and harden. Then nibble away!
DID YOU KNOW?
Rosemary is high in calcium and iron for dogs, making it a must-have herb to sprinkle in at every dog dining occasion!
Save
Save