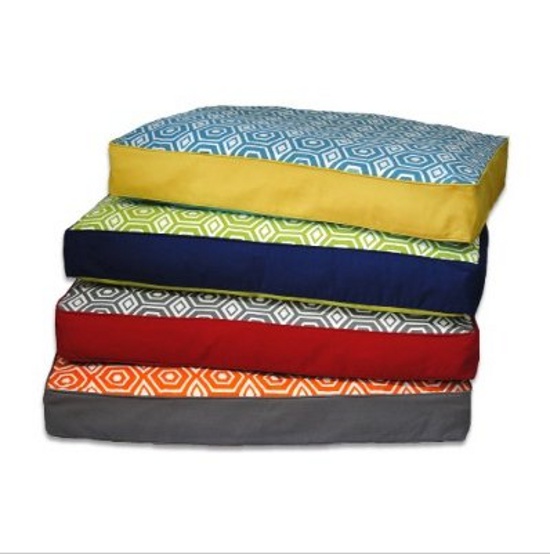 A few months ago, Rory and I received a sample dog bed from EZ Living Home and here's what we think of it….

In a word it is fantastic! Not only is this beautiful Honeycomb Memory Foam Topper Pillow Bed large enough for Miss Rory to sprawl out on whenever she likes, but it is literally one of the most comfortable things I've ever sat upon myself (yes, I used it one evening when we first got it as a giant floor pillow during a movie night with friends — seating is limited in my apartment!)
5 specific things we like about this pet bed:
1. It is very pretty! We received the red and grey pillow bed (shown below) and it completely dresses a once bare corner of the living room with a splash of colour! Plus the cover is actually reversible, meaning you essentially get two designs in one!
2. It is crafted from renewable, eco-friendly materials which we LOVE!
3. The memory foam topper is orthopedic making it a great place for pets of lounge in comfort; this also makes it very ideal for senior animals or animals with arthritis
4. It is machine washable — as you know, this is extremely important to me!
5. It is water repellent. A special coating on the bed makes water/accidents bead up, giving you extra time to clean it up without it soaking and stinking into the fabric.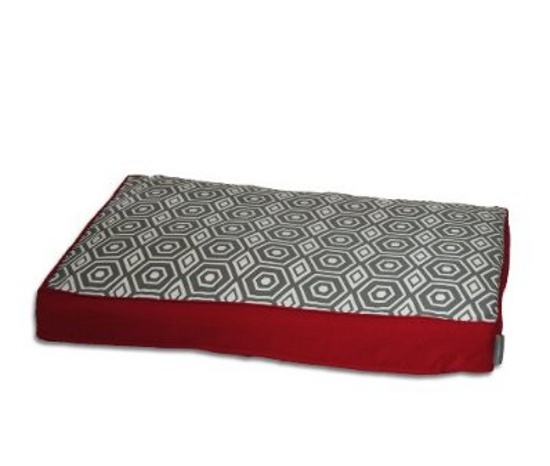 Just look at how Rory loves to sprawl out on it — she snoozes so soundly on her lovely EZ Living Home Honeycomb Pillow Bed. We've had it for many weeks now and it is most definitely standing up to the daily wear and tear that only a pupster can cause!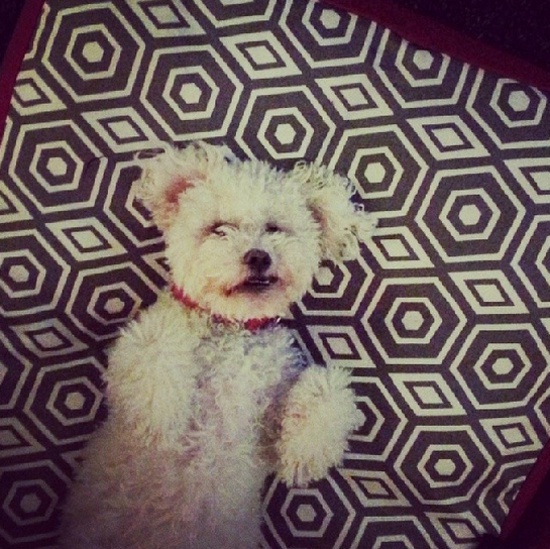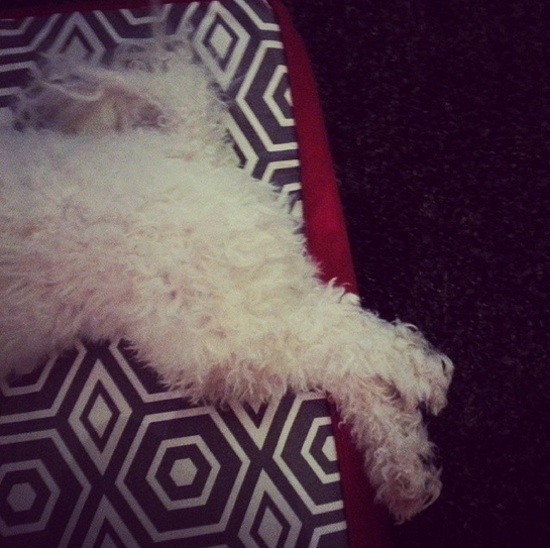 This pet bed gets 5/5 tail wags from Pawsh! I would highly recommend it for any home! In fact, I have my eye on the stunning turquoise version of this bed for the future! How cheerful would that look for summer?
Save