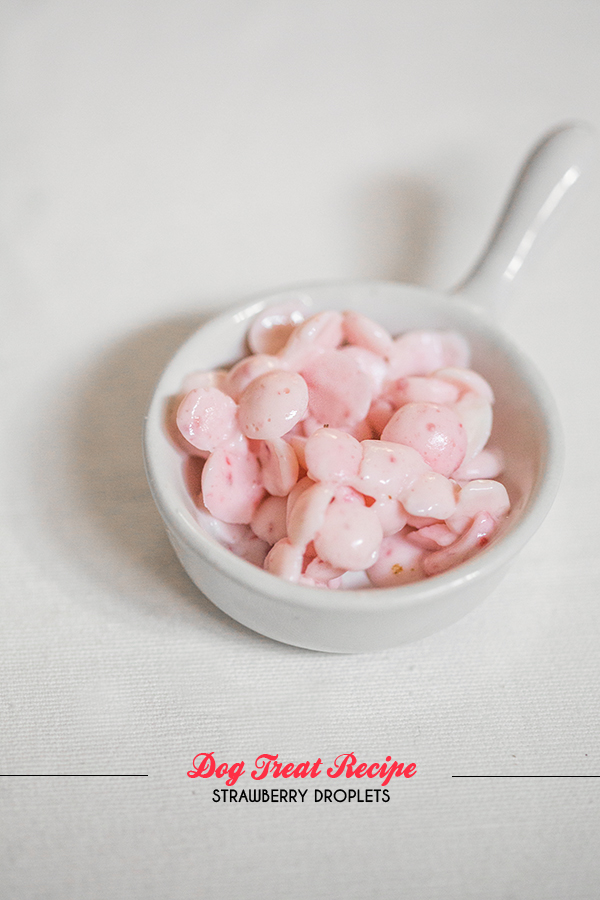 Treating your beloved dog couldn't be easier with this simple two ingredient dog treat recipe that happens to be the cutest thing in the world. Presenting delicious dollops of goodness called Strawberry Yogurt Droplets. Keep reading for the full recipe!
INGREDIENTS
– fresh organic strawberries
– plain unsweetened yogurt
– wax paper
DIRECTIONS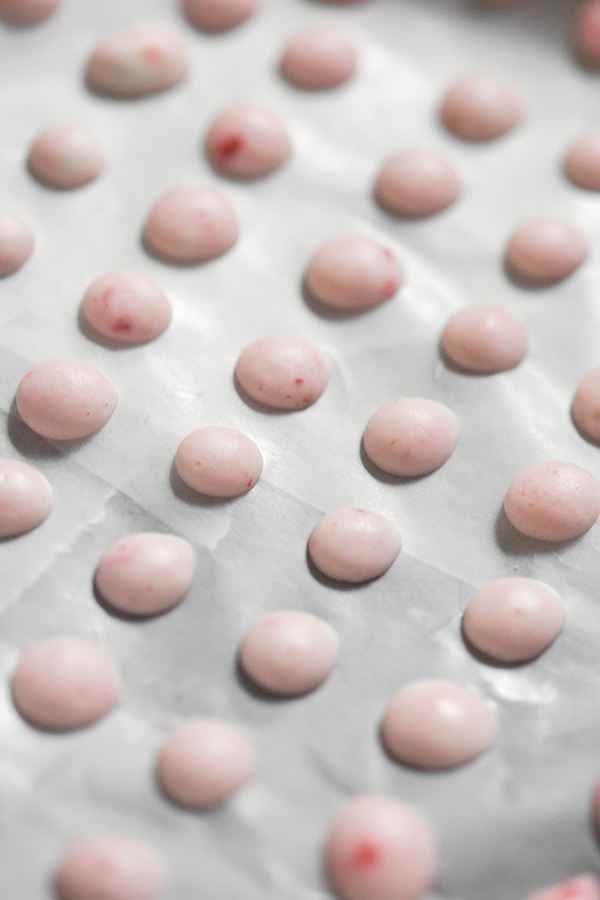 1. Wash and de-steam strawberries.
2. Add 1/2 cup of yogurt and a handful of sliced strawberries into blender.
3. Put blended mixture in an icing bag (or zip lock bag) and cut off the tip.
4. Gently squeeze small dollops of mixture about the size of a dime onto plate covered with wax paper. Be sure to space dollops evenly on the sheet of wax paper.
5. Place plate into freezer for 2-3 hours or until dollops are frozen.
6. Treat away!
These Strawberry Yogurt Droplets are a sweet treat for any occasion that pupster and person are bound to enjoy. The only hard part will be not gobbling them all up at once! (For the savoury minded pup, give these Cheesy Chickpea Chips a whirl too!)