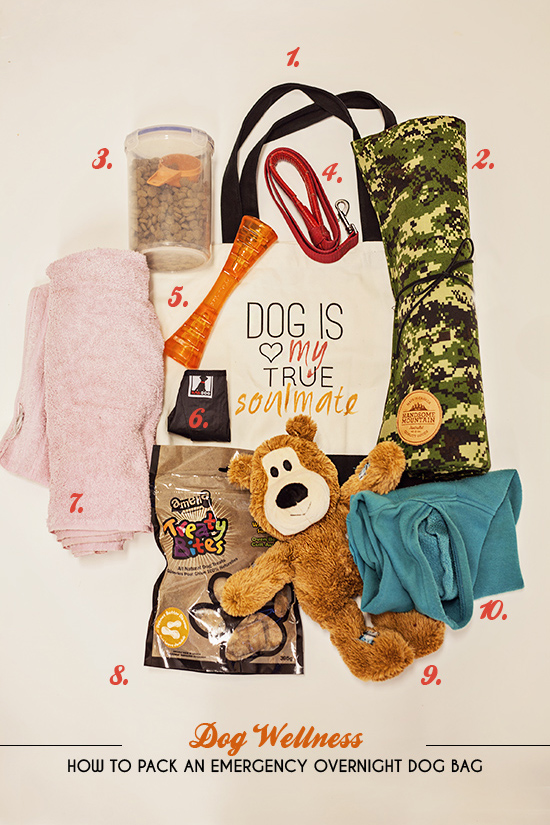 One of the most stressful pet parenting situations is being called away from home unexpectedly and needing to find a last minute dog-sitter. Perhaps the weather is really bad (hello winter) and you are stranded at the office. Or maybe there is a health emergency and you have to rush to the hospital.
Whatever the reason, today we're going to share how to prepare a standing dog-friendly overnight bag so that when your neighbour, auntie or friend has to step in at a moment's notice they will have everything they could possibly need for your beloved fur-monster with no fuss!
DOG-FRIENDLY OVERNIGHT BAG ITEM #1:  A LARGE DOG TOTE BAG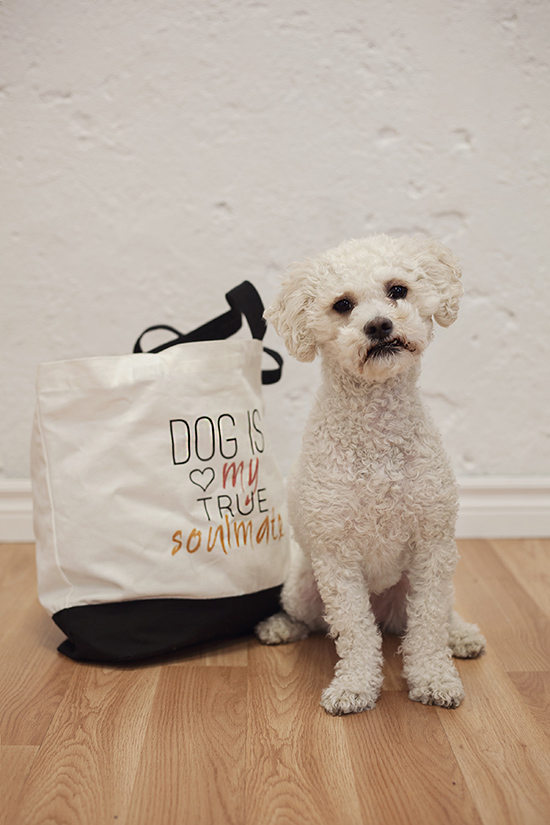 Choose a bag that will comfortably house all of the overnight care goodies that we plan to pack on this list. We personally love something that is a heavy duty cotton and machine washable to help keep this overnight bag looking pristine at all times! And if it has a dog-friendly inscription on it like "Dog is my true soulmate" even better! (Tote bag available here!)
DOG-FRIENDLY OVERNIGHT BAG ITEM #2: A DOG-FRIENDLY TRAVEL BED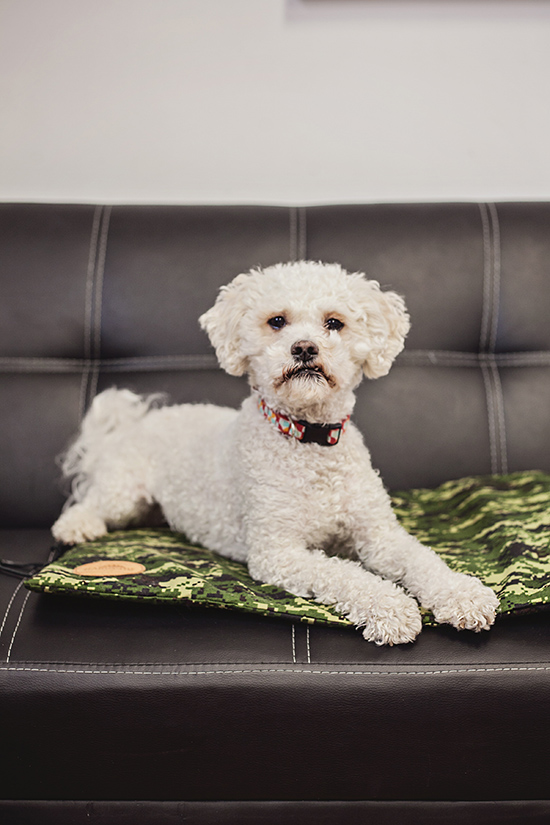 If your dog is going to stay overnight at someone else's house, they are going to need their own bed. Pack a nifty travel dog bed, something that folds up nice and small but stretches out into a deluxe slumber space. We love this Travel Mat from Canadian pet product designer Handsome Mountain. It is water-resistant, rolls up like a yoga mat (with built in tie strings, amazing!) and is very plush so as to provide comfort for your little one on any floor, couch or carseat!
DOG-FRIENDLY OVERNIGHT BAG ITEM #3: DOG FOOD
An air-tight container of dog food is also a must, because after all puppy has to eat.
DOG-FRIENDLY OVERNIGHT BAG ITEM #4: AN EXTRA LEASH
Have a back up leash included in this bag too. Why? Because this way when your dog-sitter arrives in case of emergency they don't have to spend any time searching for your dog's everyday leash, which, let's face it, is usually dropped in a different place after every walk (at least, it is on our house!)
DOG-FRIENDLY OVERNIGHT BAG ITEM #5: A CHEW TOY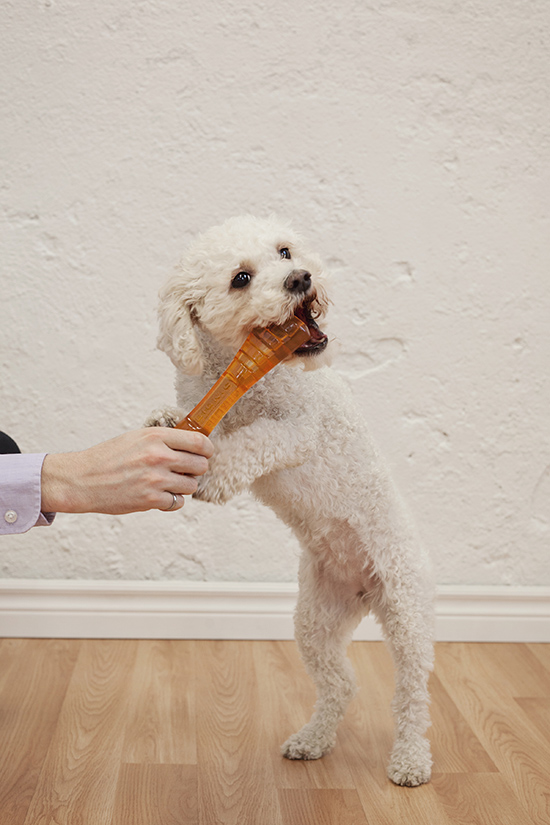 What do you like to pack when you stay away from home? Toys of some sort probably, yes? Well, your dog will also appreciate this! Consider including a multipurpose chew toy to help keep your pup occupied in their new surroundings. We personally love to pack the Bionic Urban Stick that is ultra durable, floats, doubles as a tug-of-war toy and can be stuffed with treats!
DOG-FRIENDLY OVERNIGHT BAG ITEM #6: TRAVEL DOG BOWL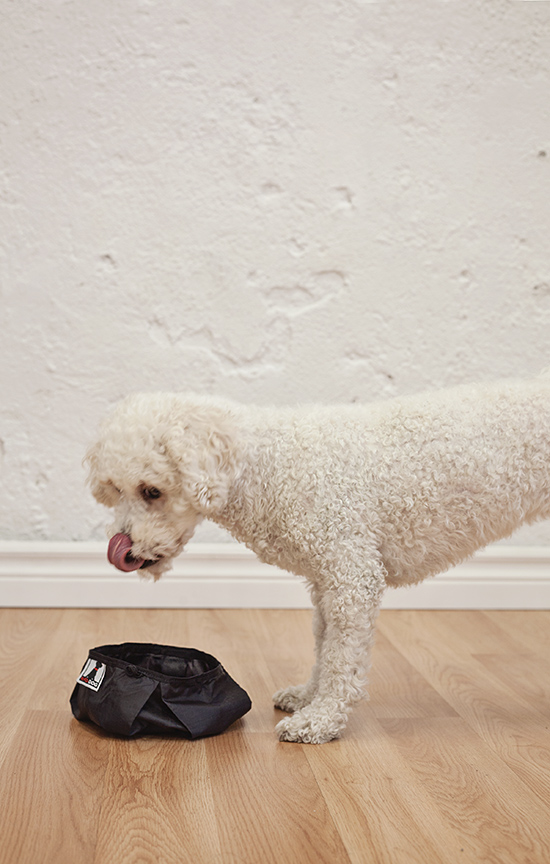 A travel bowl is also a good idea so that your dog doesn't have to commandeer one of your dog-sitter's everyday dishes. We love the Pocket Bowl from RadDog on Etsy, because it folds up small enough to fit in the palm of your hand, thus leaving lots of room in your dog overnight bag for other essentials. Plus your dog-sitter can throw it in their purse or pocket for any long walks or outings!
DOG-FRIENDLY OVERNIGHT BAG ITEM #7: DOG TOWEL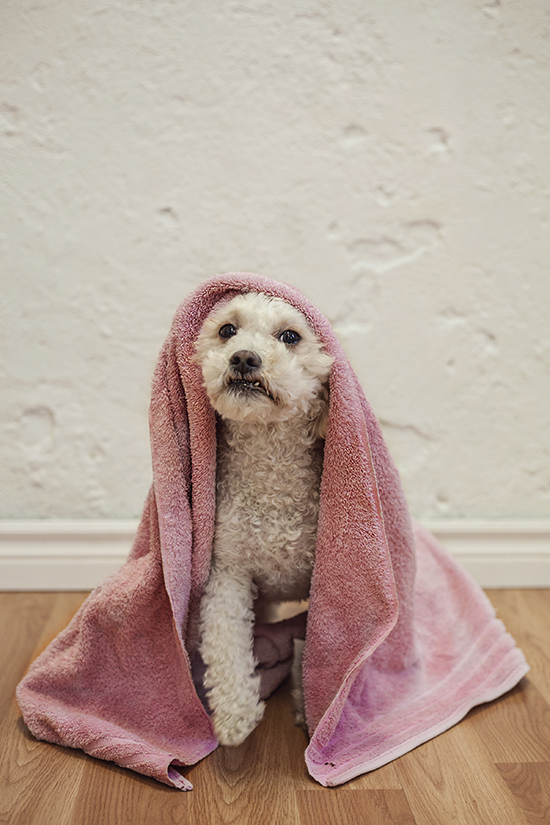 Include a dog-friendly towel as well. Not only will this double as a second sleeping space for your pupster, but it will also help to protect your dog-sitters' couch from pesky dog hairs. Not everyone allows their pets on the furniture, so including a fresh towel to cover upholstery with will help your furry couch potato to be a polite guest. Plus it will be needed for mucky paws or any unexpected baths.
 DOG-FRIENDLY OVERNIGHT BAG ITEM #8: ORGANIC DOG TREATS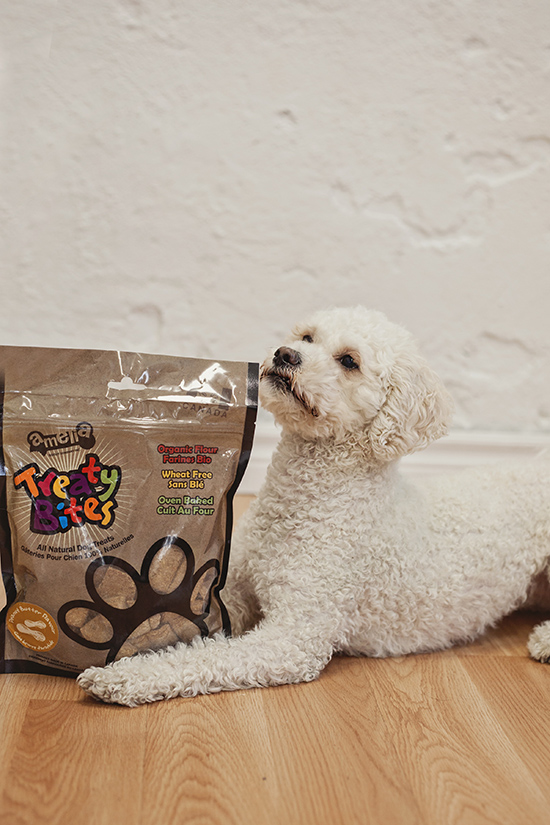 Treats are also a must! Pop an unopened bag of dog treats into the overnight bag so that your dog-sitter can spoil your pup. As we all know treats can often help reinforce positive behaviours in a pup too which can help make a sleepover easier too. One of our favourite dog treat companies is Amelia Biscuit Company, located in Paris, Ontario. Their Peanut Butter Treaty Bites are wheat-free, organic and oven baked. Dogs go bananas for these yummy morsels and the air-tight resealable bag makes packing them for sleepovers easy-peasy!
DOG-FRIENDLY OVERNIGHT BAG ITEM #9: A DOG TEDDY BEAR!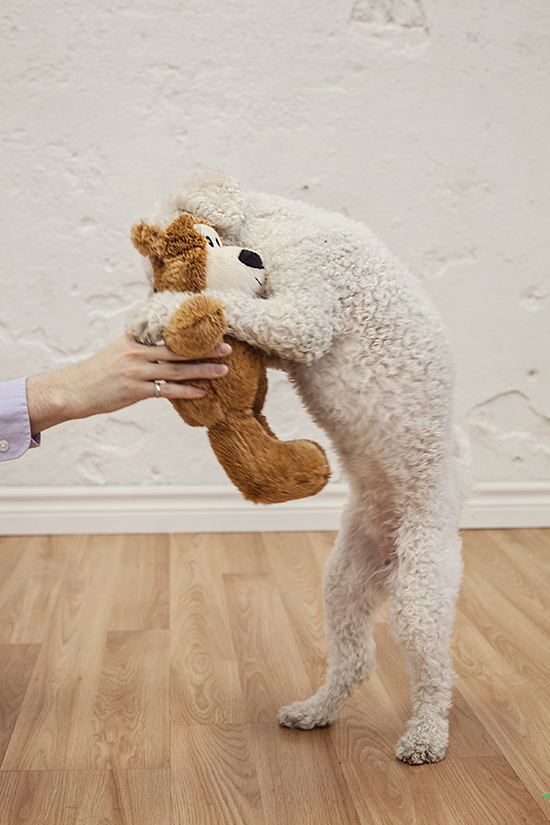 And, of course, no sleepover would be complete without a Kong Knots Wild Bear Toy, because everyone needs a teddy bear to sleep well when away from home!
DOG-FRIENDLY OVERNIGHT BAG ITEM #10: A DOG SWEATER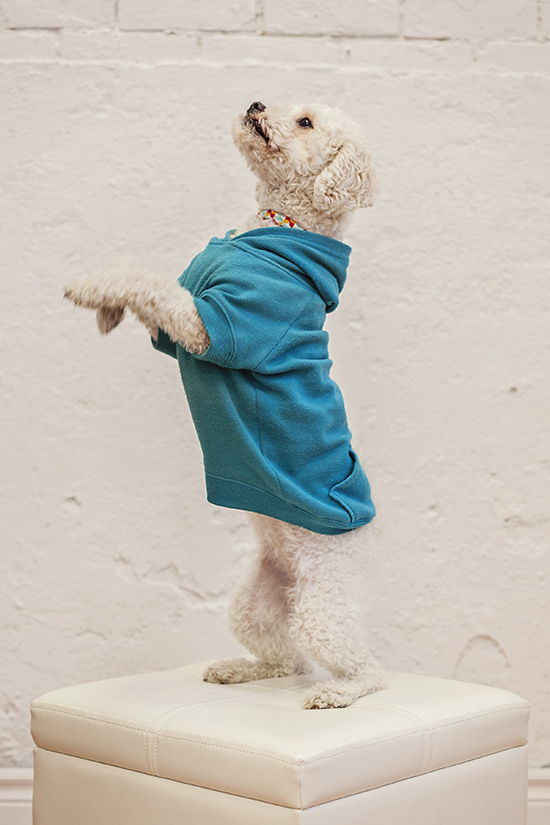 Pack your dog a sweater in their overnight bag too. It's not just to look cute — it will keep them dry on rainy walks and warm on chilly nights.
DOG-FRIENDLY OVERNIGHT BAG ITEM #11: A LIST
And finally include a little list that contains all of your dog's emergency numbers and information. For example, your vet's number in case of emergency, the nearest 24hr vet clinic, any medication instructions, any behaviourial issues, a list of your dog's words like 'sit,' 'stay,' 'up,' 'down' etc., because every dog has a different vocabulary.
FINAL TIP
Once your dog overnight bag is all neatly packed and organized there is only one last thing left to do – store it in a place that is easily accessible at a moment's notice. We recommend a closet by the front door so that when a last minute dog-sitter needs to grab it they can do so with ease!
We've covered all of the essentials, but would love to know what you would pack for your dog's overnight bag! Let us know in the comments!
Save
Save