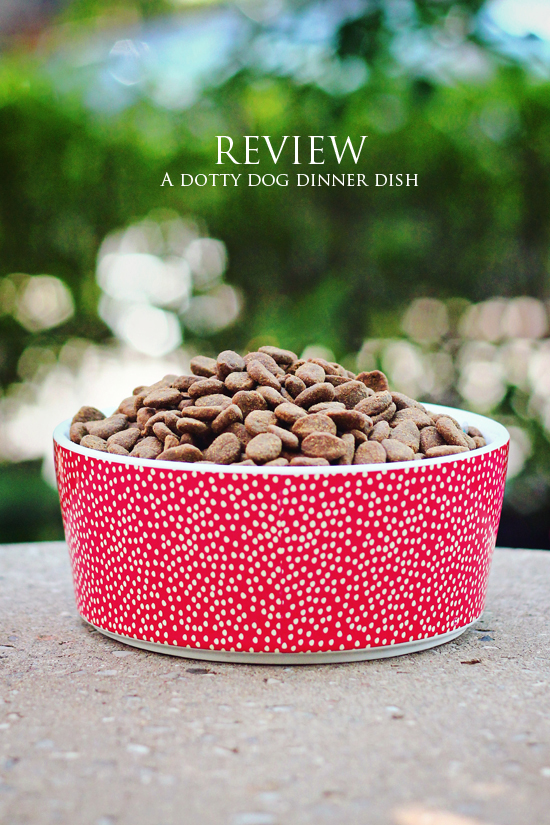 The recent addition of Lucy to my family has brought about a few additional changes too, including a brand new Waggo Specktacular Polka Dot Dog Bowl (don't you adore the pun?!) Here's how this dotty dog dinner dish measures up!
The Waggo Dog Bowl is FDA approved and dishwasher safe, which many of you know is extremely important to me! Its bold design really 'pops' in the kitchen and adds a playful element to the home.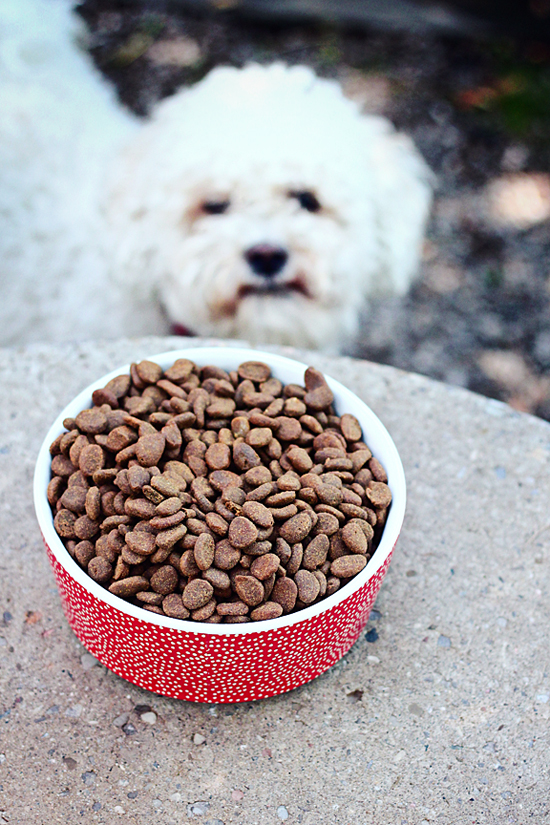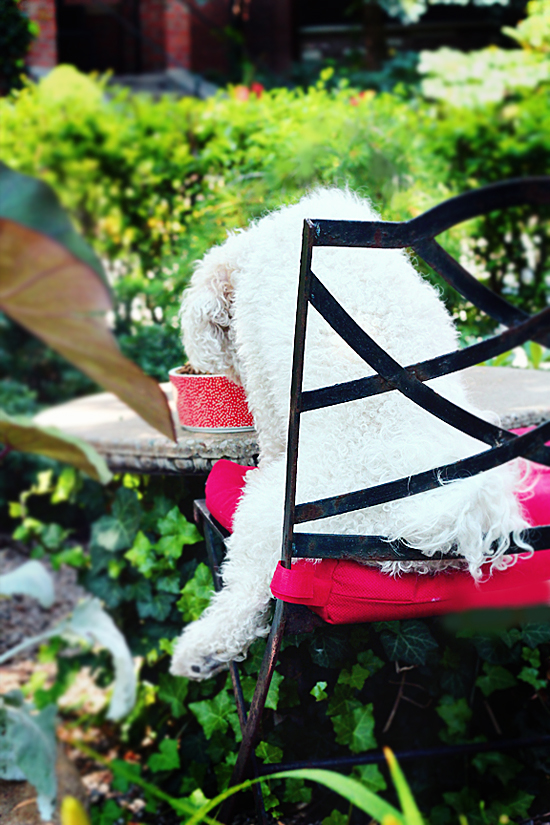 Although this review shows off the kibble capacity of this lovely dish (4 cups for the medium size), I actually use mine for the pups' water. The water bowl I originally had for just Rory was drying up too quickly with two little fur monsters guzzling gallons of H20 after every playtime.
Fortunately the Specktacular Polka Dot Dog Bowl quenches my desire for style and the dogs' thirst at the same time! The 100% ceramic bowl is heavy weighted as well, which means Rory and Lucy can't knock it over — a habit Lucy developed with our old dog dish.
While I am personally obsessed with anything and everything polka dotted, Waggo's delicious dog bowl designs offer a great deal of diversity. There is something for everyone and for practically every decor style! Take a peek!
Which design would best suit your dog's personality? Whether you're searching for whimsy or a distinguished splash of colour, these gorgeous ceramic creations offer fun and function, especially when displayed in pairs.
1. Seeing Stars Ceramic Dog Bowl
2. Stripey Soiree Ceramic Dog Bowl
3. Specktacular Polka Dot Dog Bowl
4. Splatter Dog Bowl
5. Table Time Glazed Ceramic Bowl
Whatever you choose, the final product will be delightfully drool-worthy and the dogs will love them!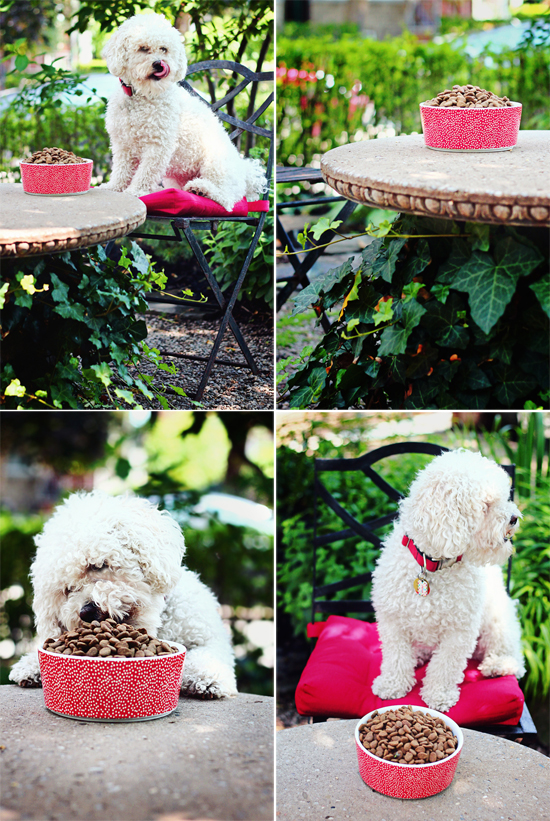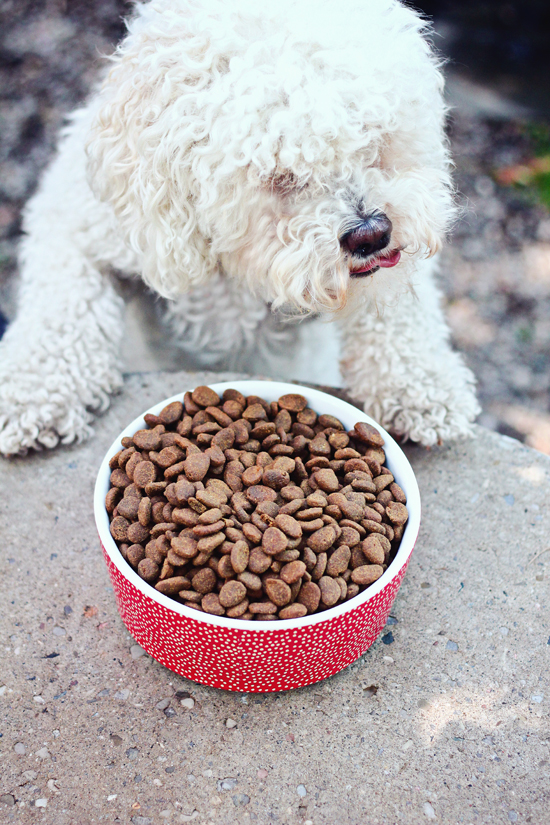 Hop on over to Waggo's website and take a look around. I am sure you will find something that will make you smile and add a healthy helping of style to your dog's everyday life!
{Photography by Pawsh Studio}
Save
Save