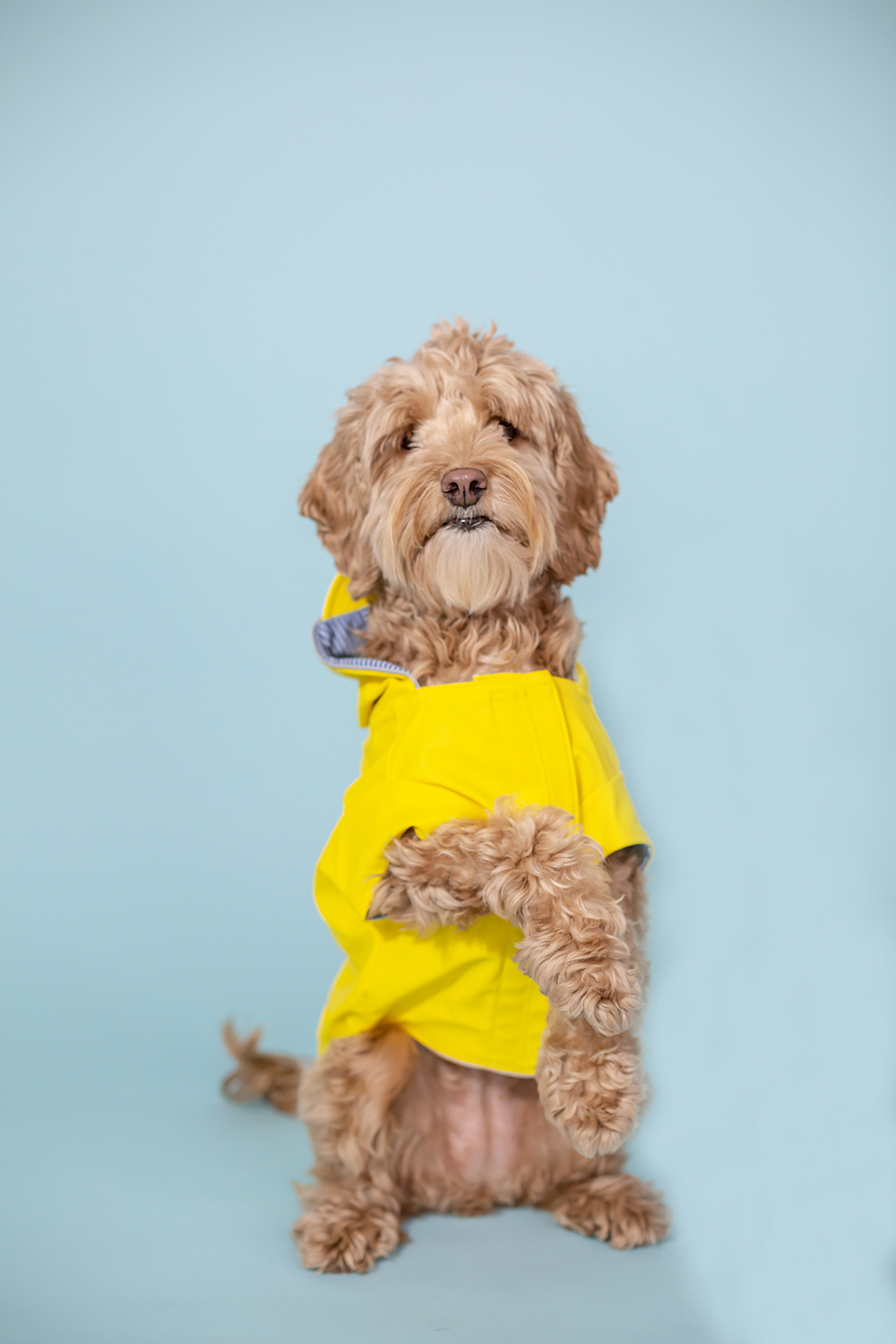 April's showers bring May's flowers — and a downpour of cuteness too! Today we'd like to tell you all about our favourite new dog apparel find to add some brightness and joy to even the rainiest of spring days. Keep reading for all of the details!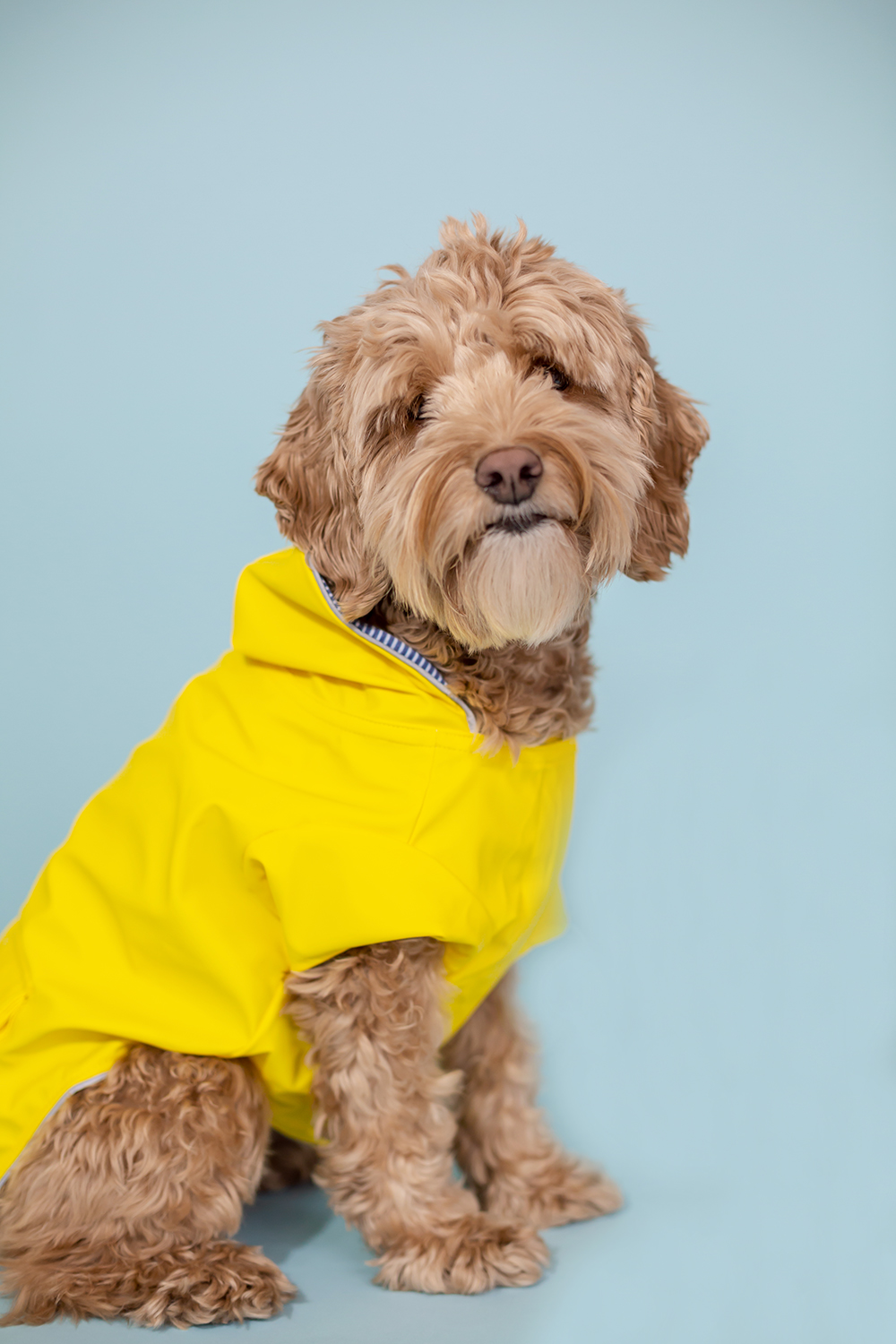 Introducing the Torrential Tracker dog rain coat from Canada Pooch! That's right, a classically designed bright yellow rain coat for pups of all shapes and sizes has finally arrived! What do we love most about it? Well, let's gush, shall we?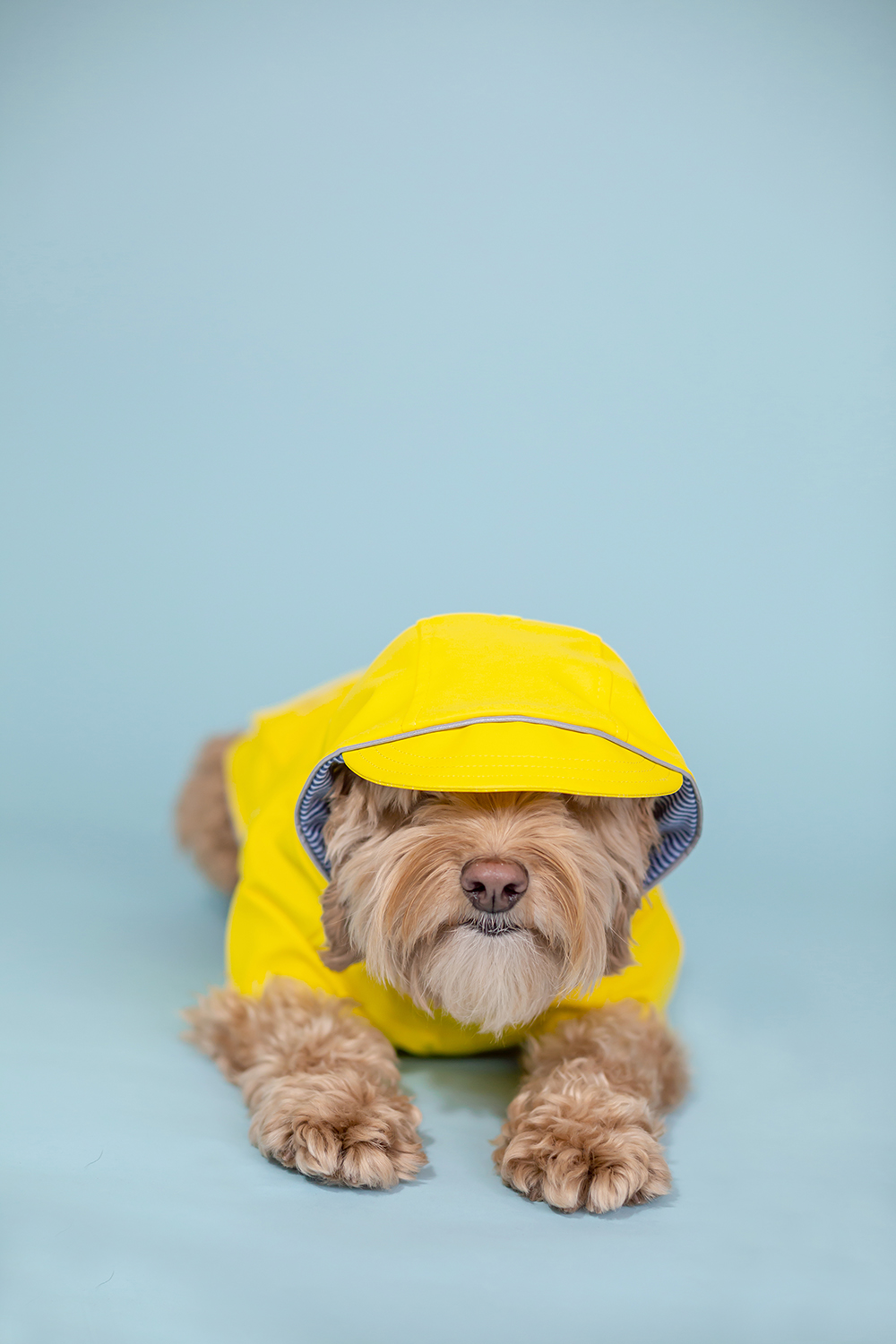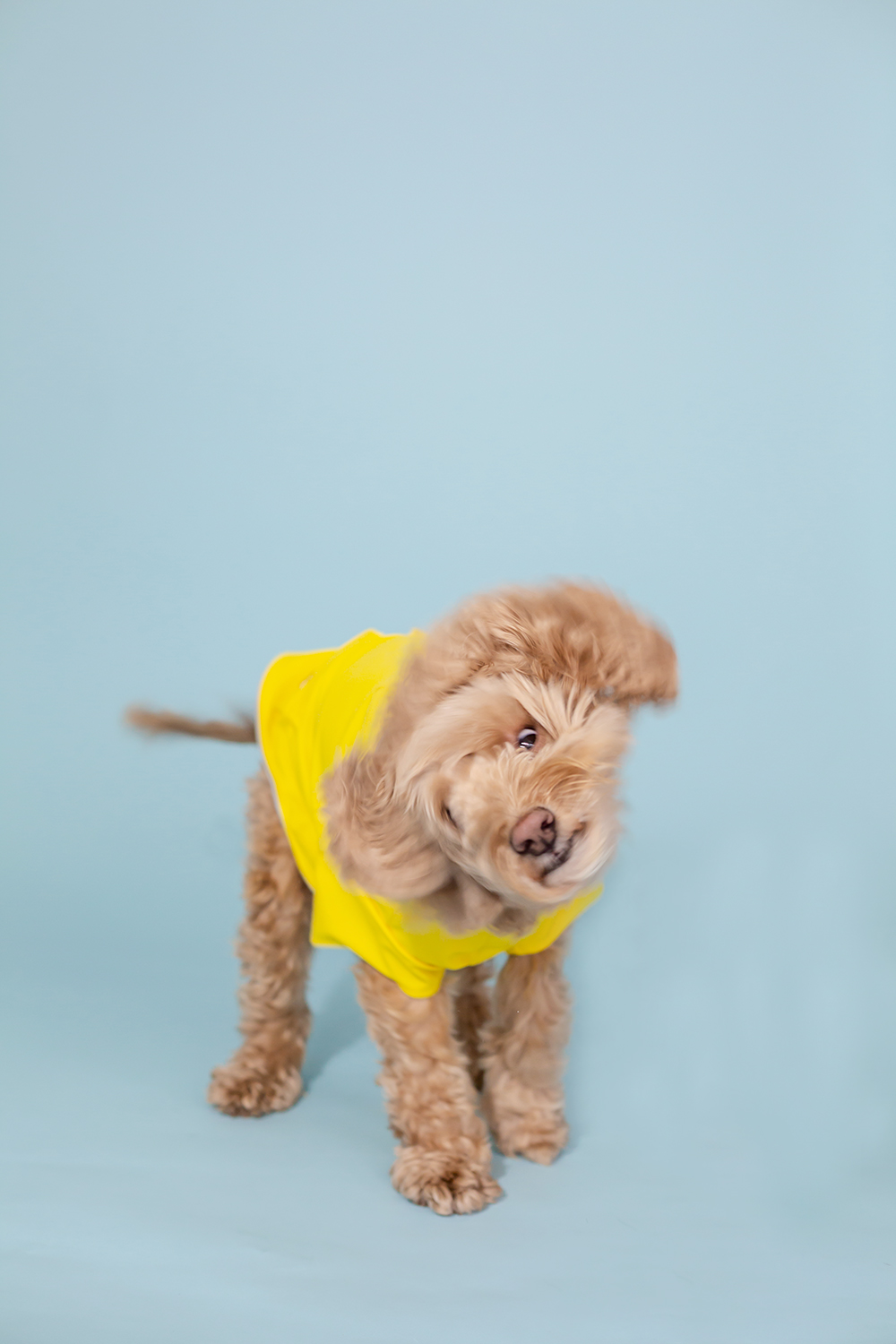 To begin with, this cute coat offers fully belly coverage to keep even your pup's fluffiest parts dry. The snap-back hood with I-almost-can't-stand-how-adorable-it-is visor is a vision on little whiskered faces. As with all Canada Pooch garments, attention to detail is evident in this piece — nautical piping adds to the stylish effect, reflective trim increases visibility and two decently sized function pockets are ideal for carrying bags and accessories!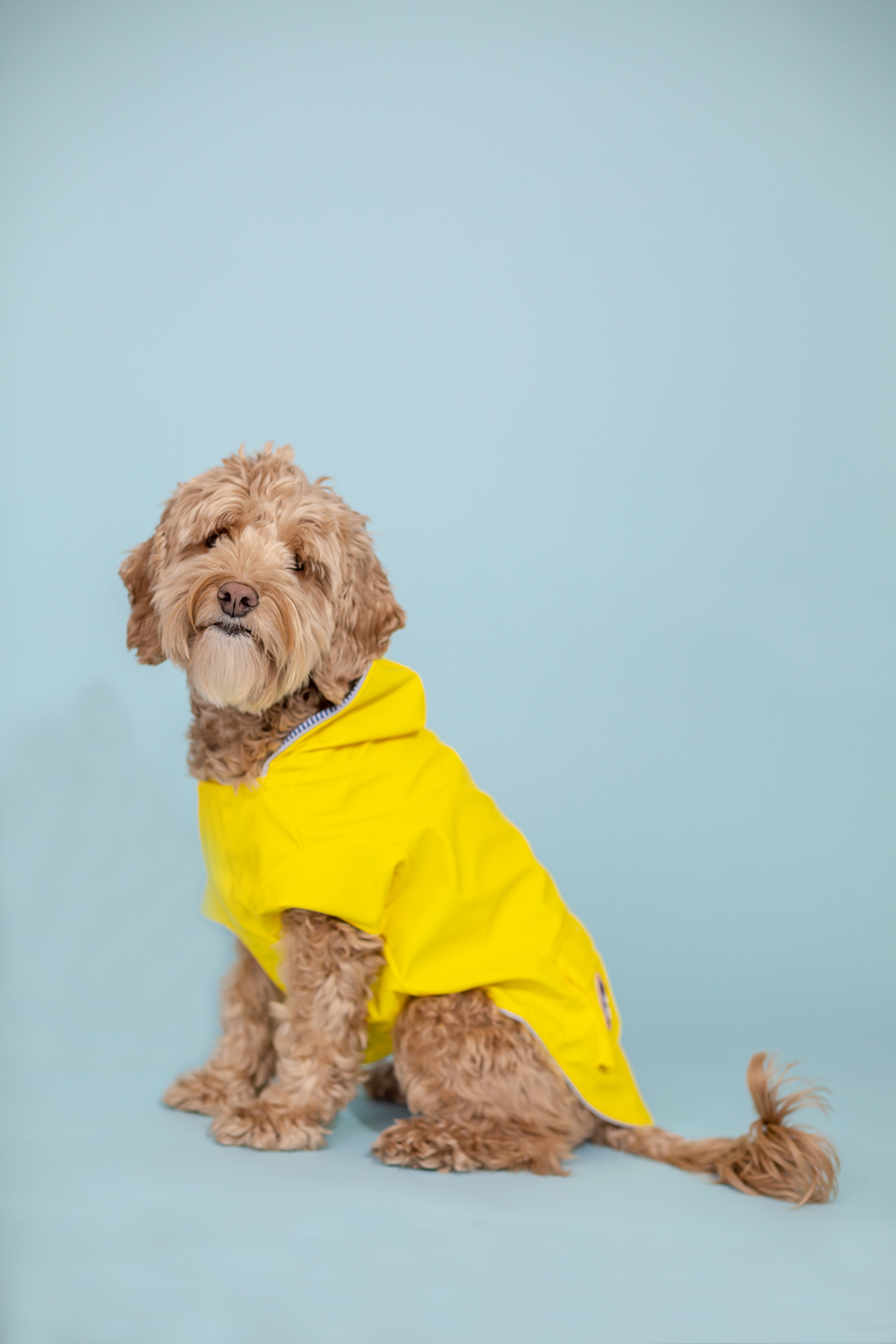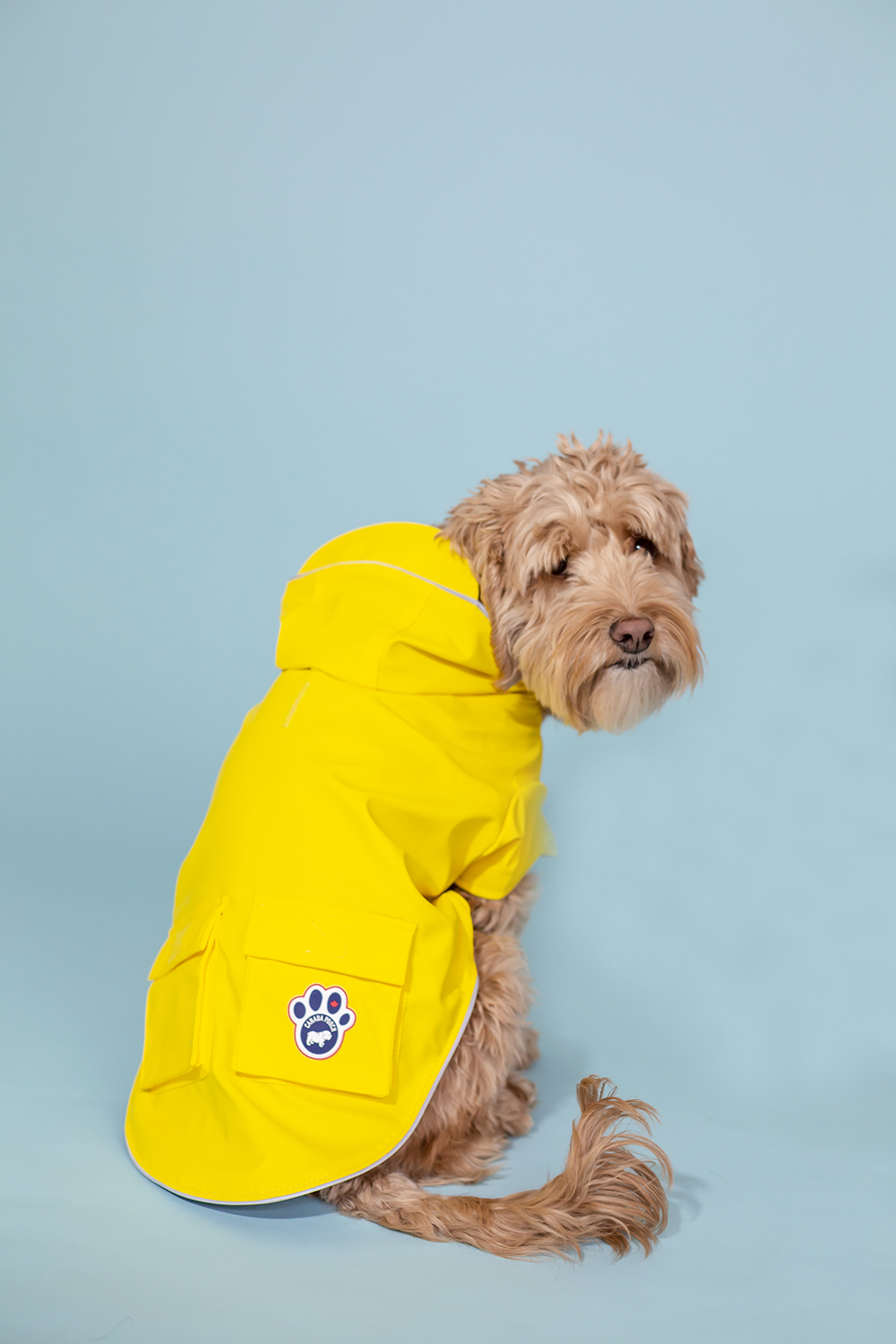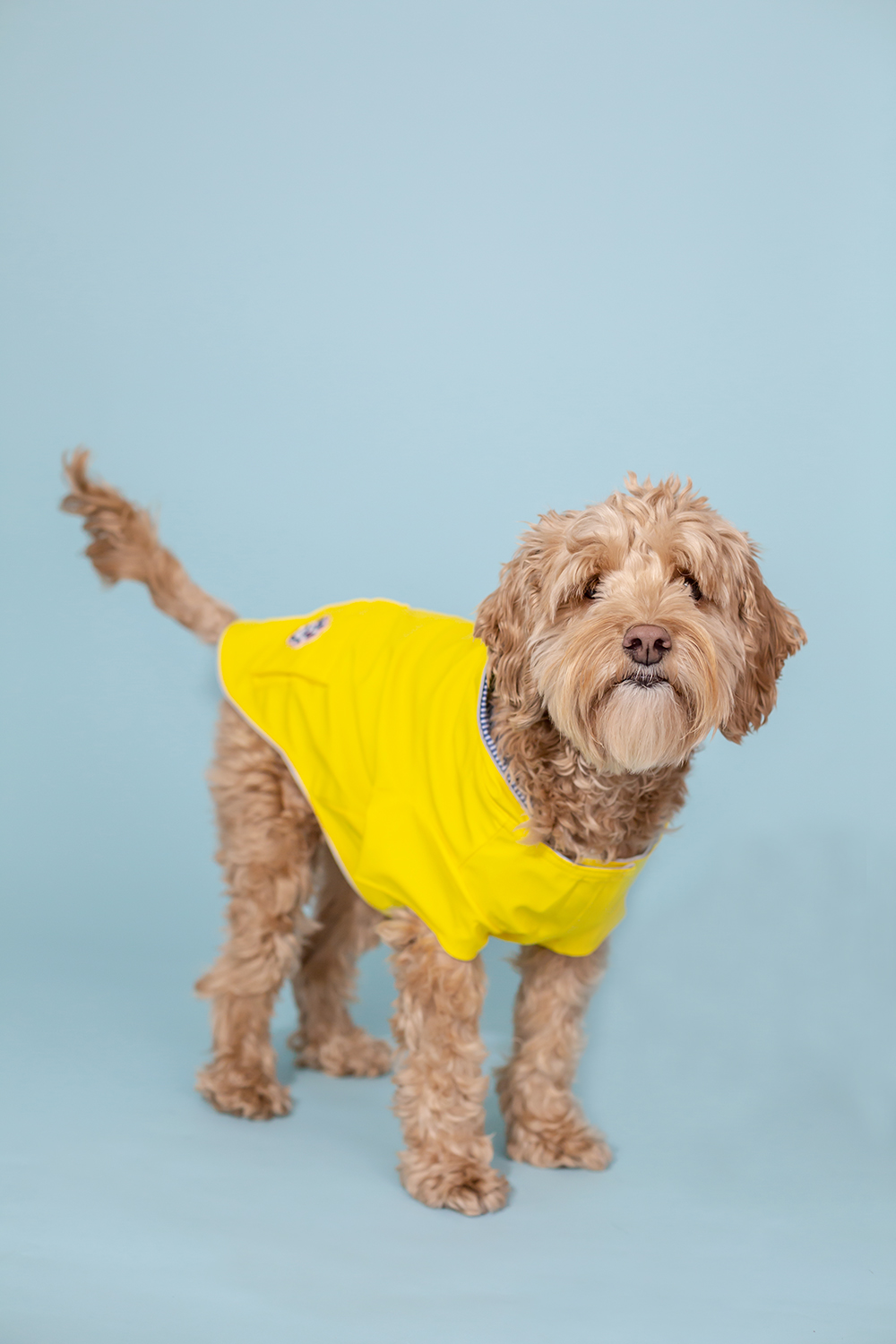 Our resident canine product tester has worn this dog rain coat for several weeks now and we're beyond impressed with its modern aesthetic and superb functionality! So this spring, keep your furbaby toasty dry with their very on yellow rain jacket — you'll both be singing in the rain once this cutie is adorned!
{Photography by Gooseberry Studios}