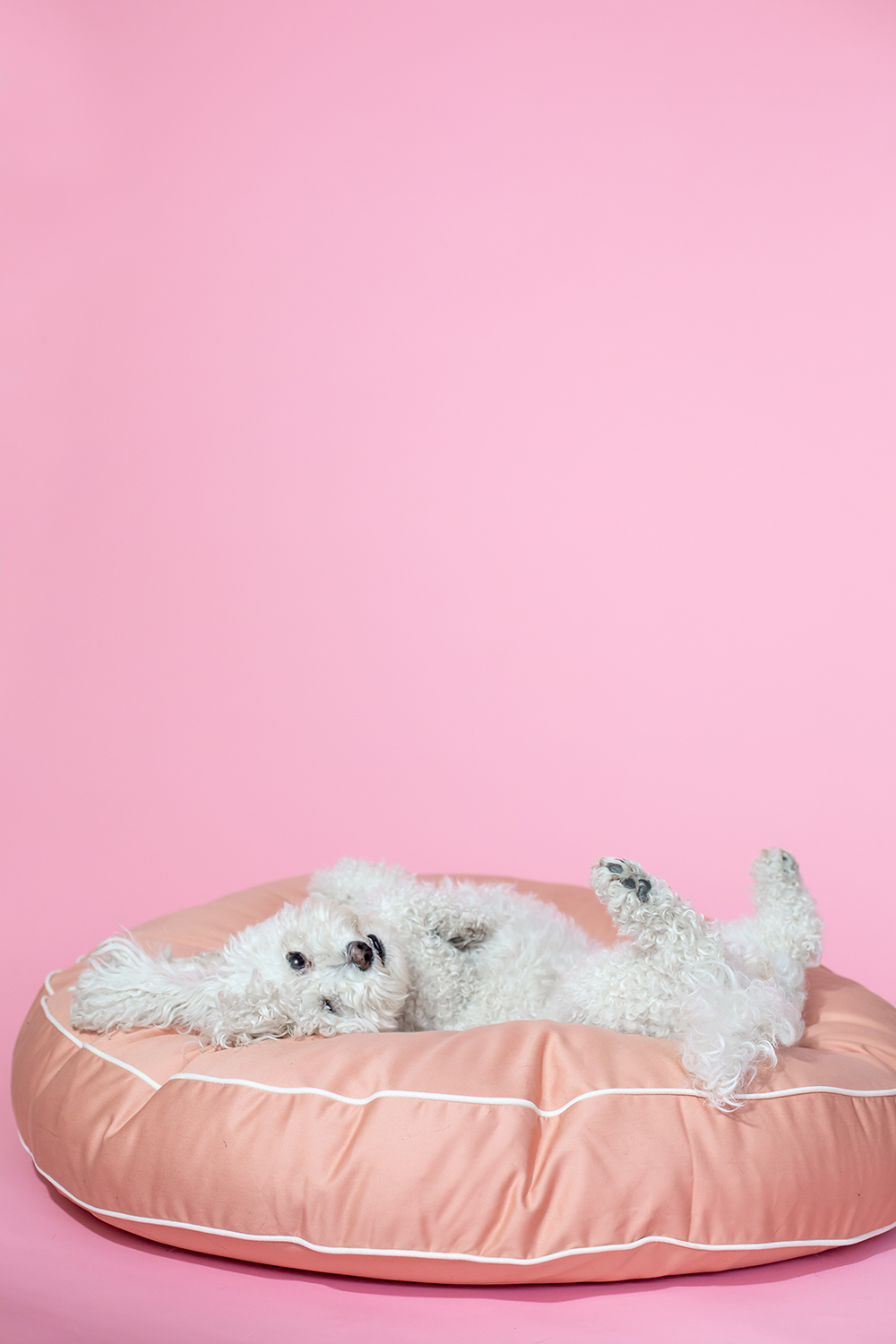 We all know that sleep is vital to good health — for humans and (in case you weren't aware) for puppers too! Now that Pawsh's resident product tester, Rory, is 10-years-old (we can't believe it!) we thought it was time to treat her to a new comfortable place to snooze in the office. Naturally, we turned to our long-time friends at WAGGO for a cozy napping option! Keep reading for all the details on this pink puffy dog bed!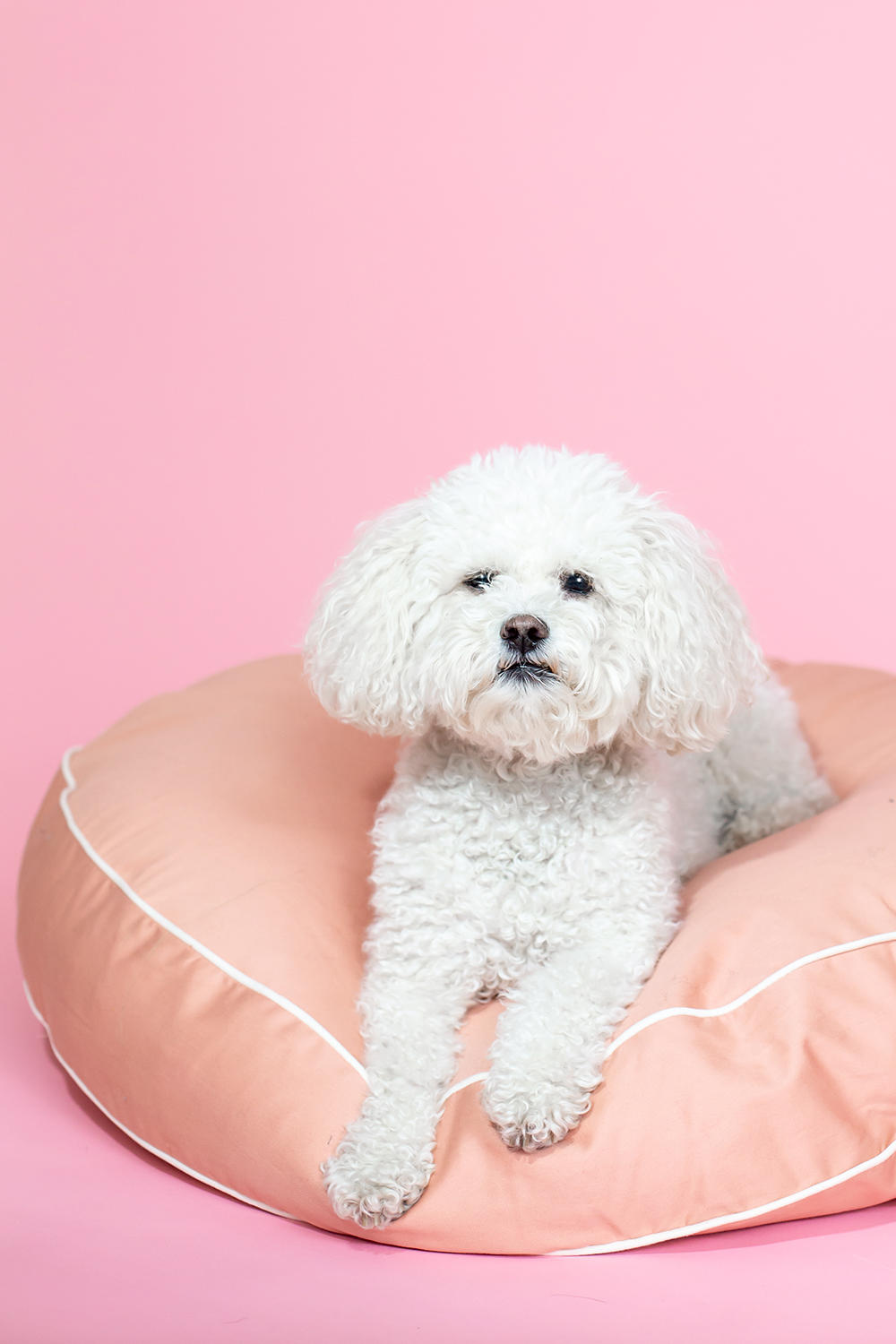 For style, comfort and a dollop of playfulness, we opted for the delightful Benny Basic Circle Bed in rose, size small! We loved the contrast stitching for a splash of chic elegance and the 100% cotton cover for easy cleaning and maintenance. And of course, we couldn't go wrong with the pinkish hue — always a fun design element!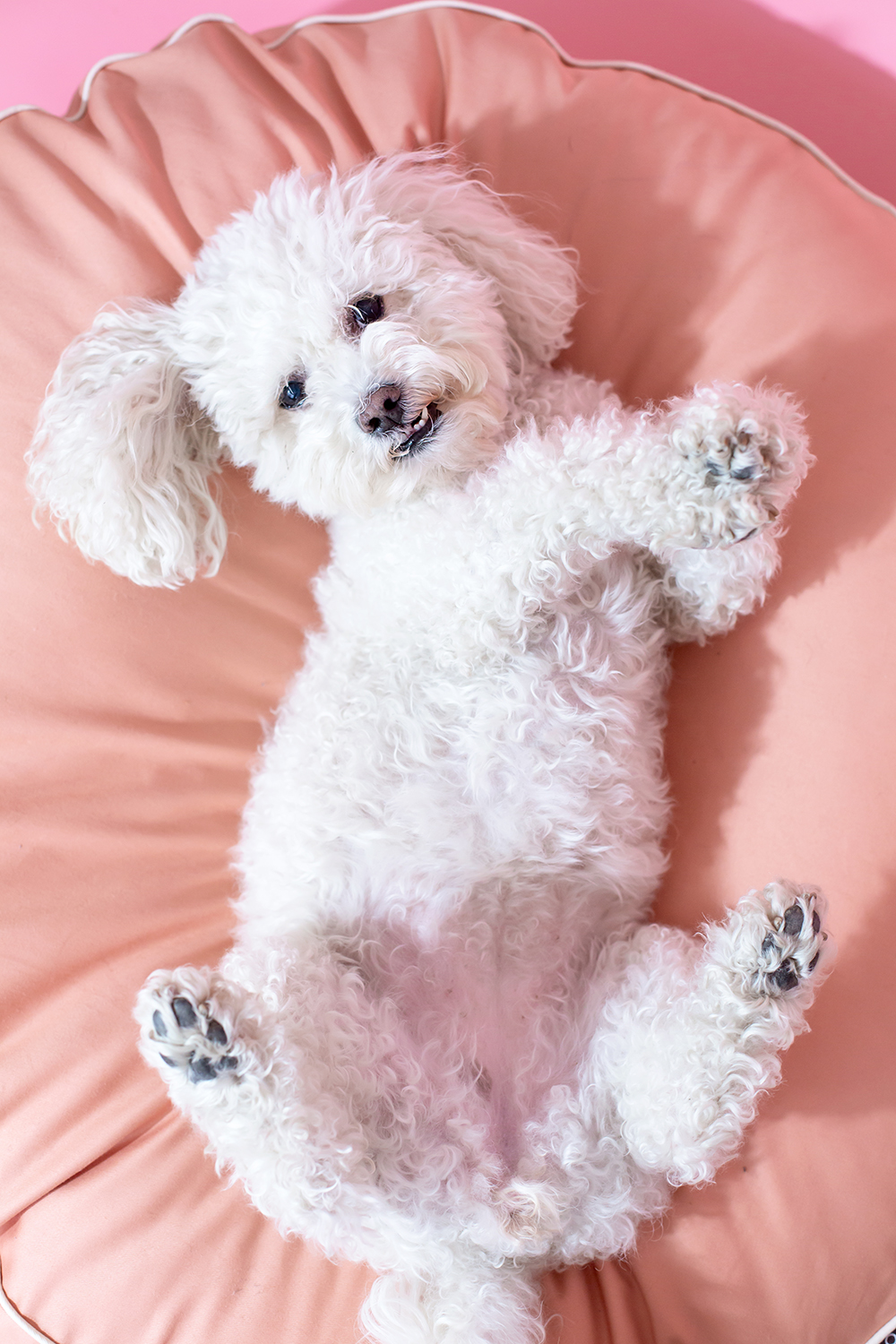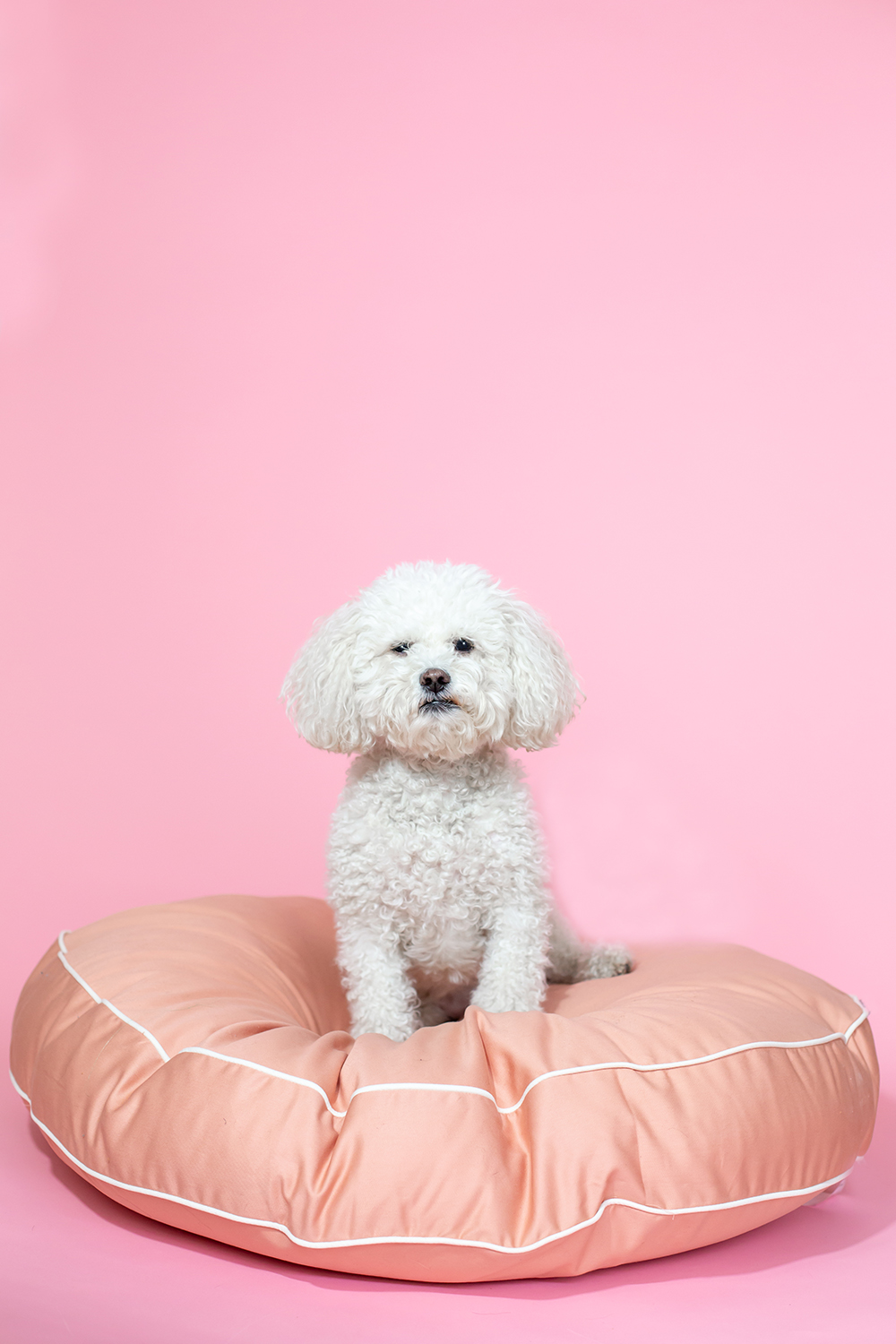 Another feature that we really admired here at Pawsh was the fact that this WAGGO dog bed contains 100% recycled poly filling. In a world where we are enduring and facing a climate crisis, every effort to create a sustainable, eco-friendly product is enormously important.

Pretty, pink and plush, this circular dog bed is a wonderful addition to Pawsh's office decor for our dear sweet Rory to lounge about on. The only problem is she loves rolling around on it so much that it's totally distracting in the work day (in an uber adorable way!)
If your dog needs to upgrade their napping situation, hop on over to WAGGO and peruse their wonderful collection of dog beds today!
{Photography by Gooseberry Studios}