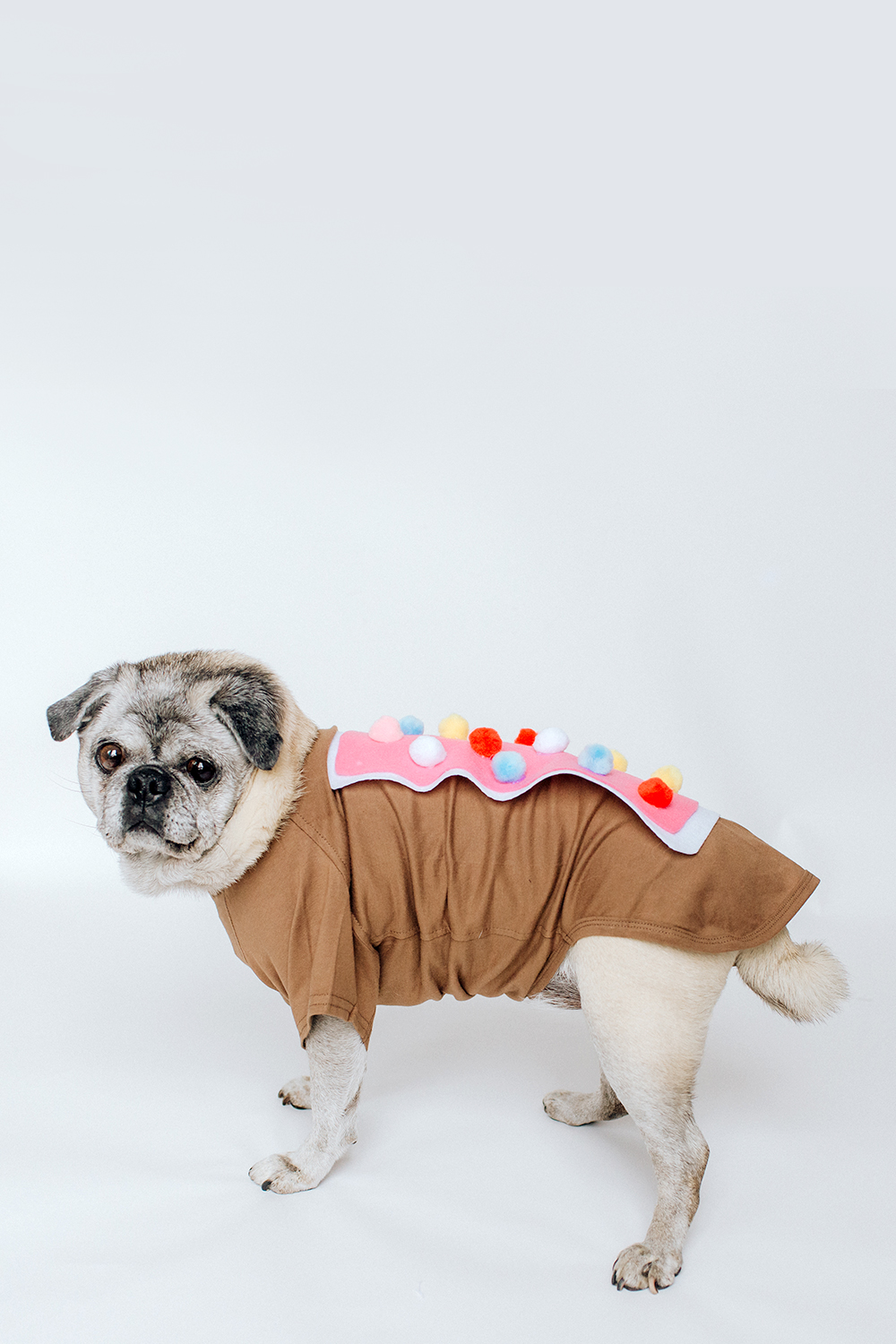 Whether you're a Gilmore Girl at heart or simply have a sweet tooth, this DIY dog Halloween costume is sure to be a sweet treat this spooky season! That's right! We're talking about dressing your dog up as a PopTart for trick-or-treating! You can be super crafty or never have used a glue gun in your life and still be able to make this adorable outfit. That's right — anyone can successfully make this super easy dog costume with only three supplies and a dab of glue. Intrigued? Keep reading for the full tutorial!

WHAT YOU WILL NEED TO MAKE THIS DIY DOG HALLOWEEN COSTUME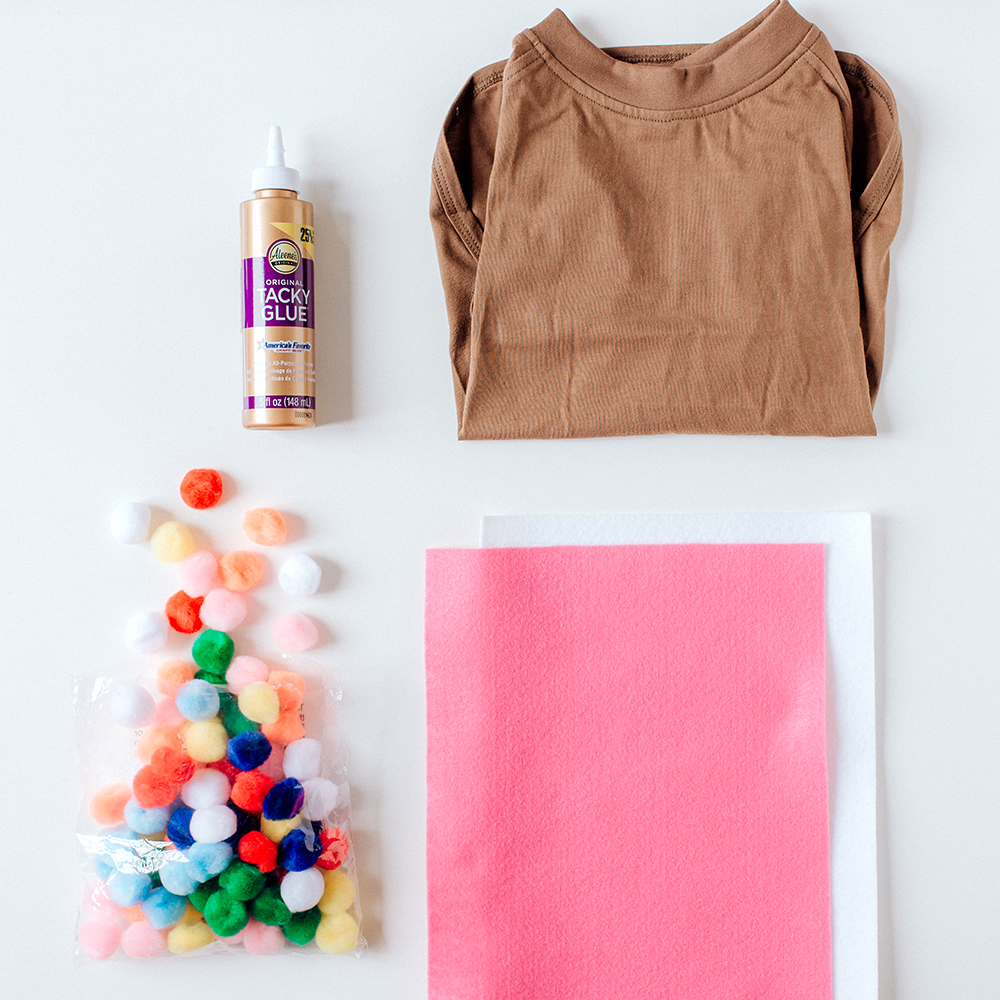 Brown or Tan Dog Shirt
Pink & White Felt
Assorted Coloured Pom Poms
Hot Glue or Fabric Glue
Scissors
HOW TO MAKE THIS DIY DOG HALLOWEEN COSTUME

1.  Cut the white and pink felt down to size. Be sure to cut a wave around the edges to mimic the look of frosting.
2.  Hot glue the white felt to the back of the brown tee, then hot glue the pink on top of the white (make sure the pink is slightly smaller than the white).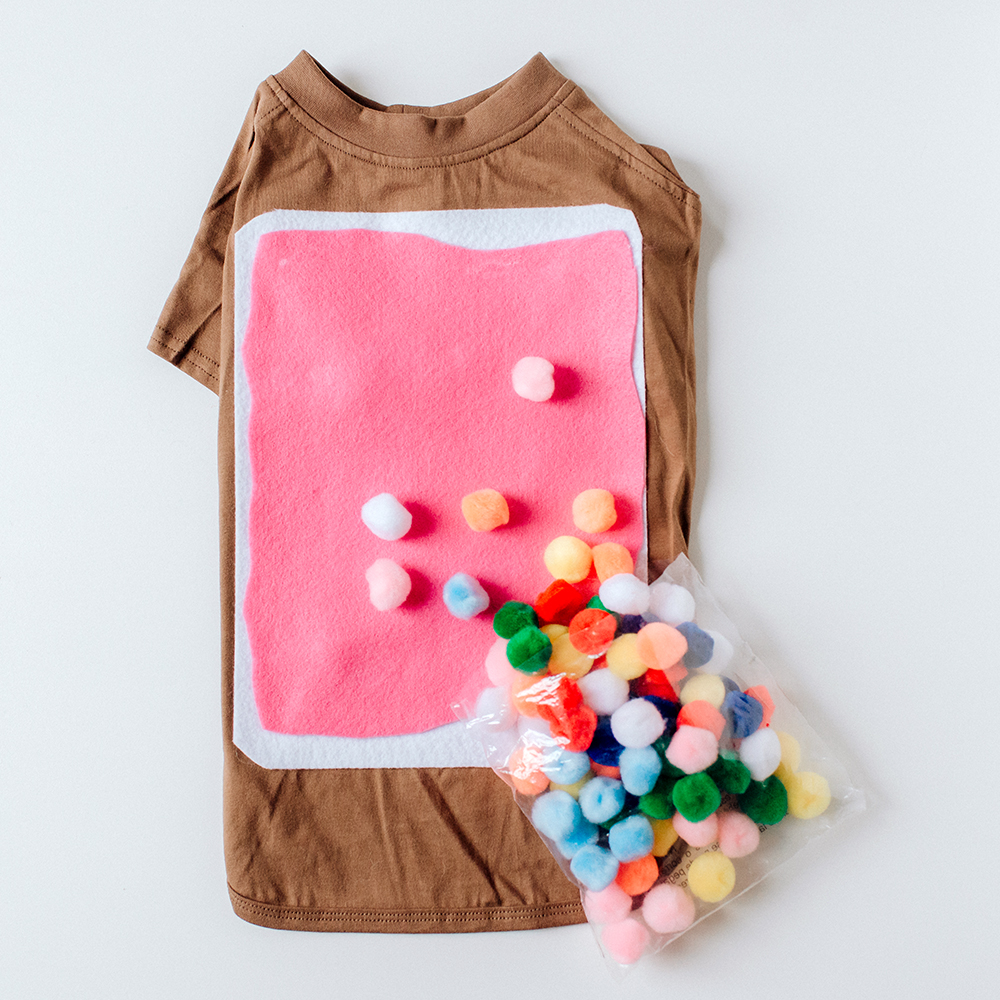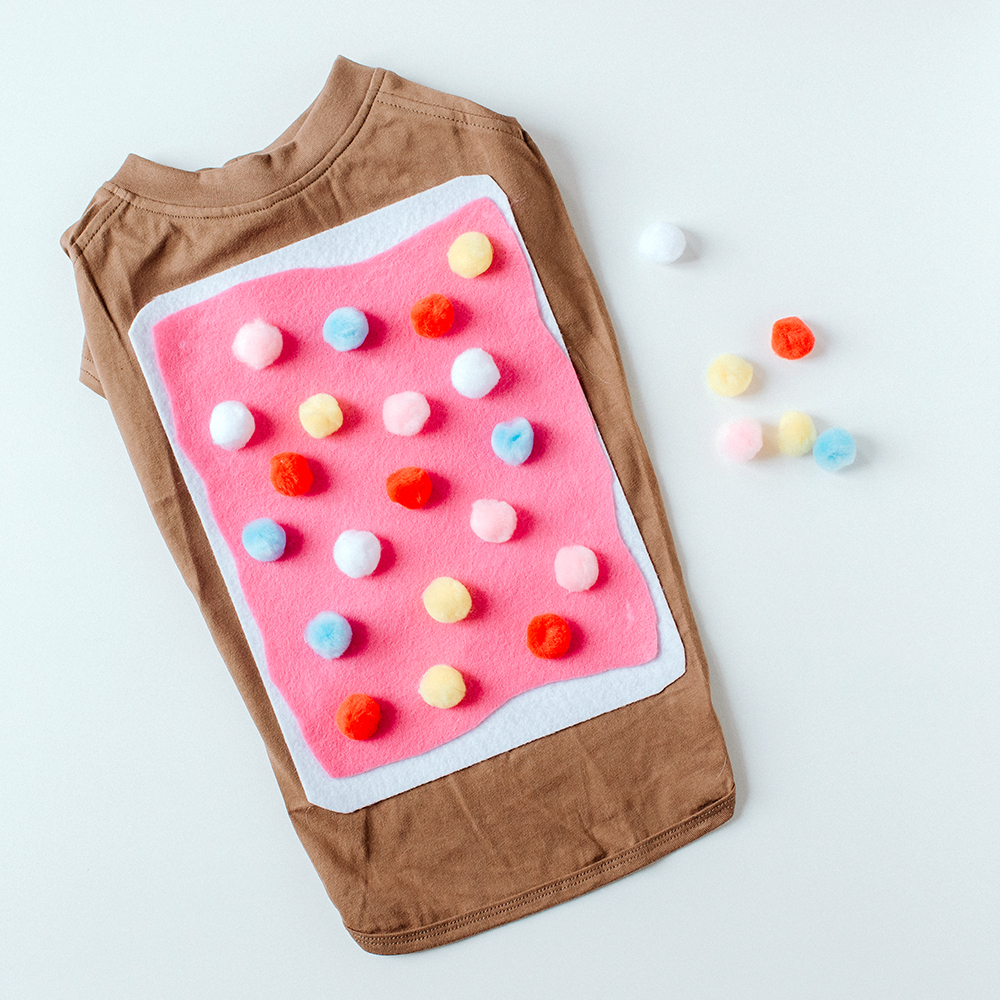 3.  Next arrange coloured pom poms across the frosting. Hot glue in place. Make sure the pom-poms are securely glued so they don't drop off.
4.  Allow a few hours for the glue to dry before wearing. And that's it!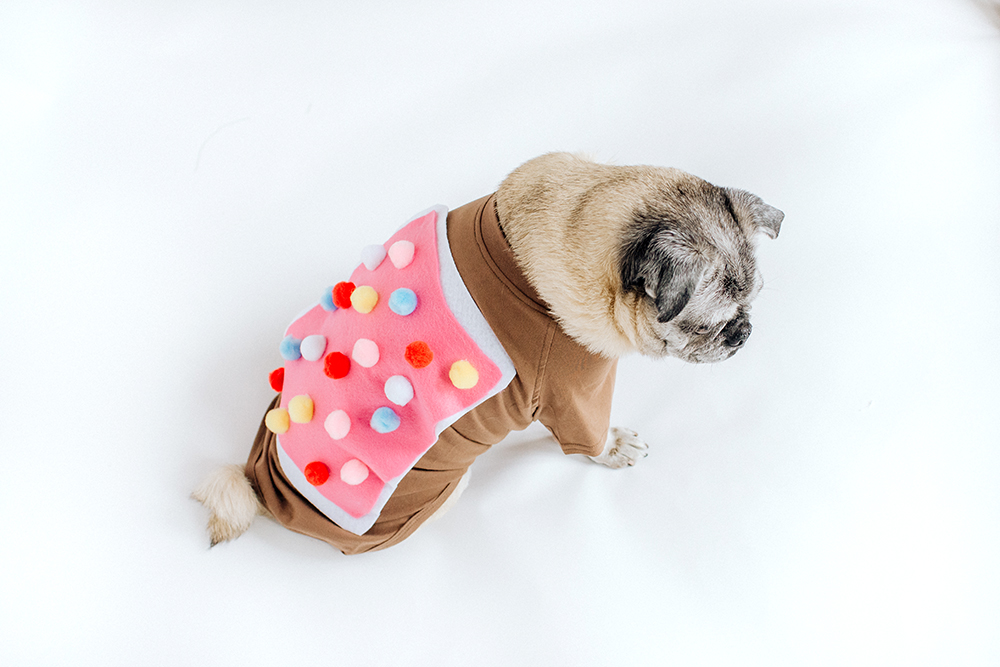 We told you – it's that simple! Voila! Instant pop tart costume for the little furry pop tart cutie pa-tootie in your life! Have a happy dog-friendly Halloween and be sure to send us photos of your pupper rocking their own DIY dog Halloween costume!
Made this costume? Share a photo of your pupper sporting it on Instagram and tag us with @pawsh_magazine — we'd love to see it!
{Written and photographed by AnneMarie Minardi}