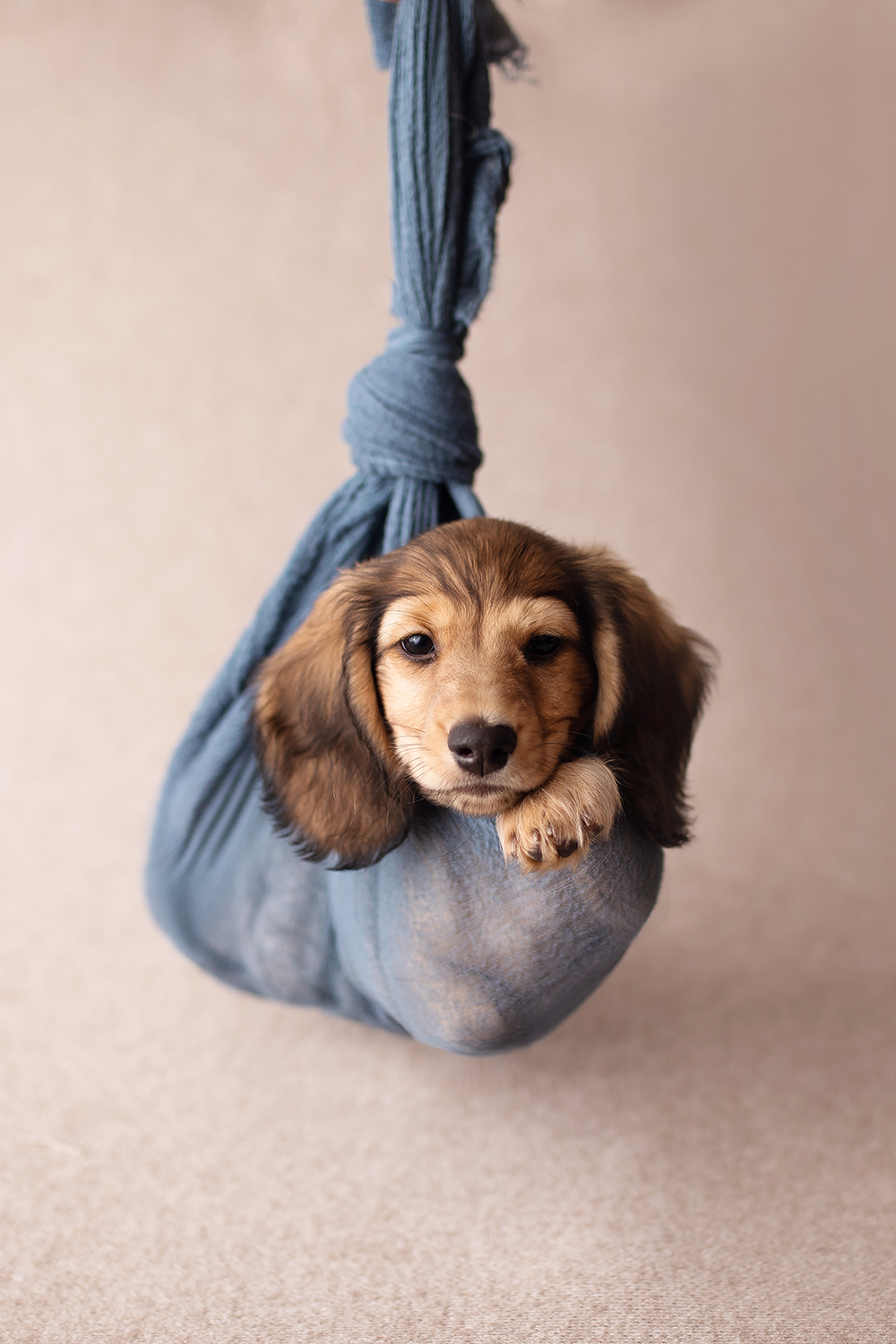 One of the many joys of running an online dog magazine is the amount of gleeful squealing we do on a day-to-day basis, sparked from unimaginable cuteness! We had this exact reaction upon discovering this adorably creative dachshund puppy photoshoot idea from Lysia Cole Photography. We were lucky enough to pepper this brilliant photographer with some questions about this shoot — keep reading for all the cuteness and major squeal factor!
1. What inspired you to shoot Winnie, the dachshund puppy, in this style?
I thought it would be a super fun spin on the traditional newborn sessions I usually do. Winnie, while light as a feather, was about the size in length of an average newborn baby so he was a perfect fit in most of my props. I think a lot of people consider their dogs to be like their children so why not do a photo shoot for them as you would a human baby!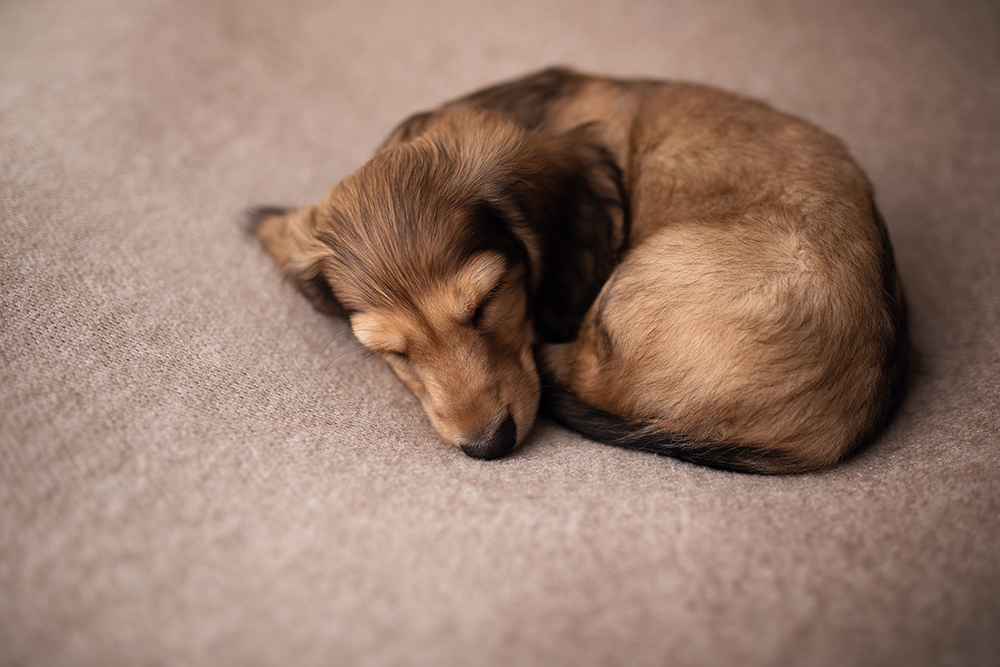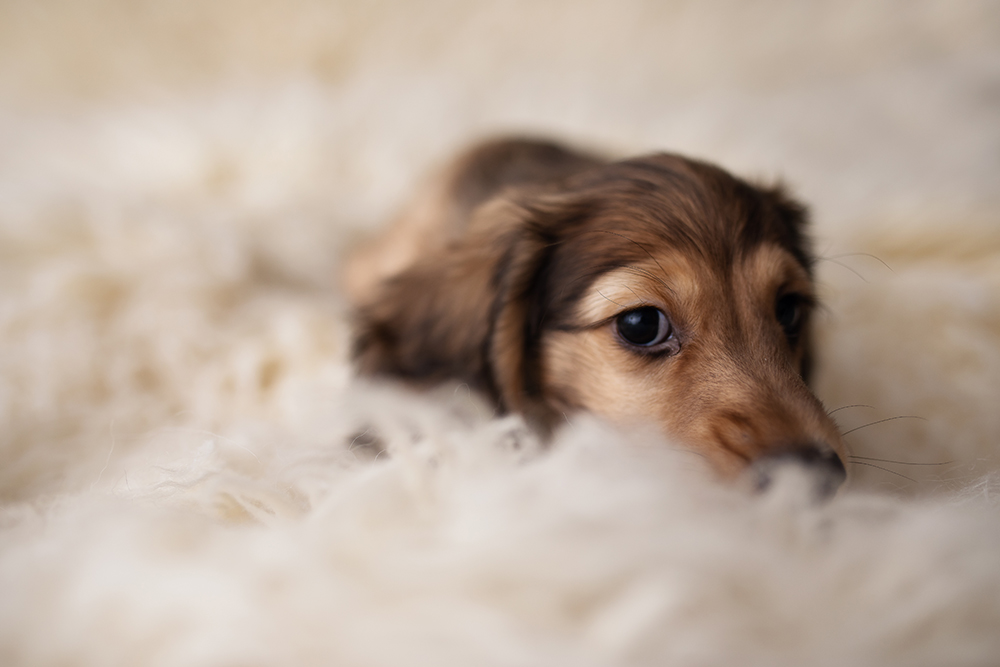 2. What was the trickiest part about working with such a young pup?
Trying to exhaust his energy so he would be sleepy for us was definitely a challenge. We had to run him back and forth in the studio for a while before he calmed down enough for us to have him sit still. He also loved biting everything and trying to dig in the backdrops so we had to use toys and treats to divert his attention.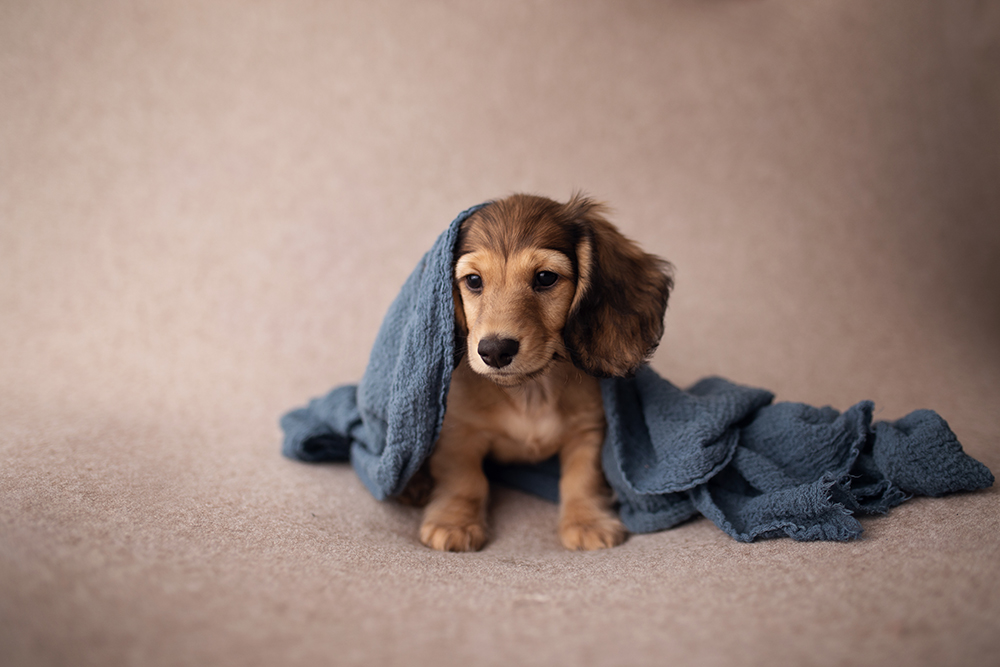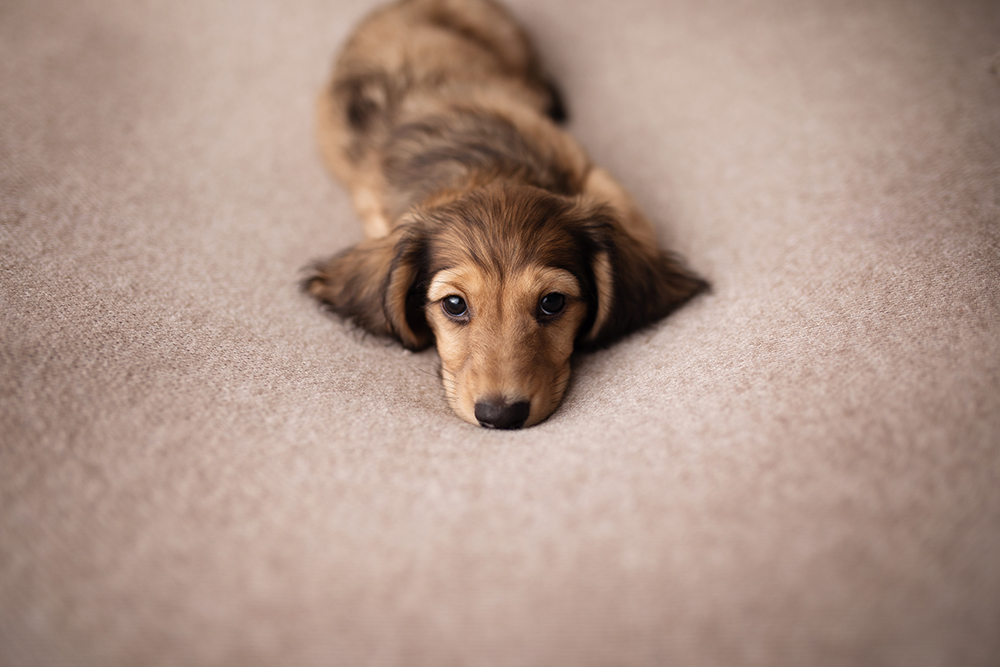 3. Do you have any signature tricks or tips when it comes to working with puppies?
Treats, toys and patience! As a newborn photographer patience is always key in any session as babies are unpredictable but usually giving it time is the key. With puppies we're able to use bribes like treats and toys to entice them into cooperating within a shorter time frame which is helpful.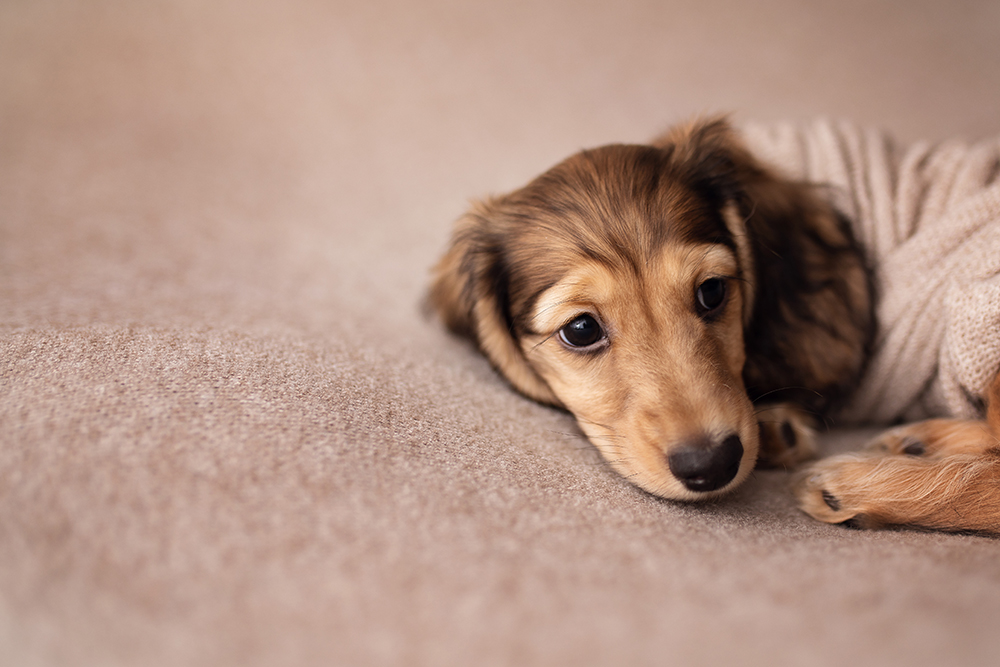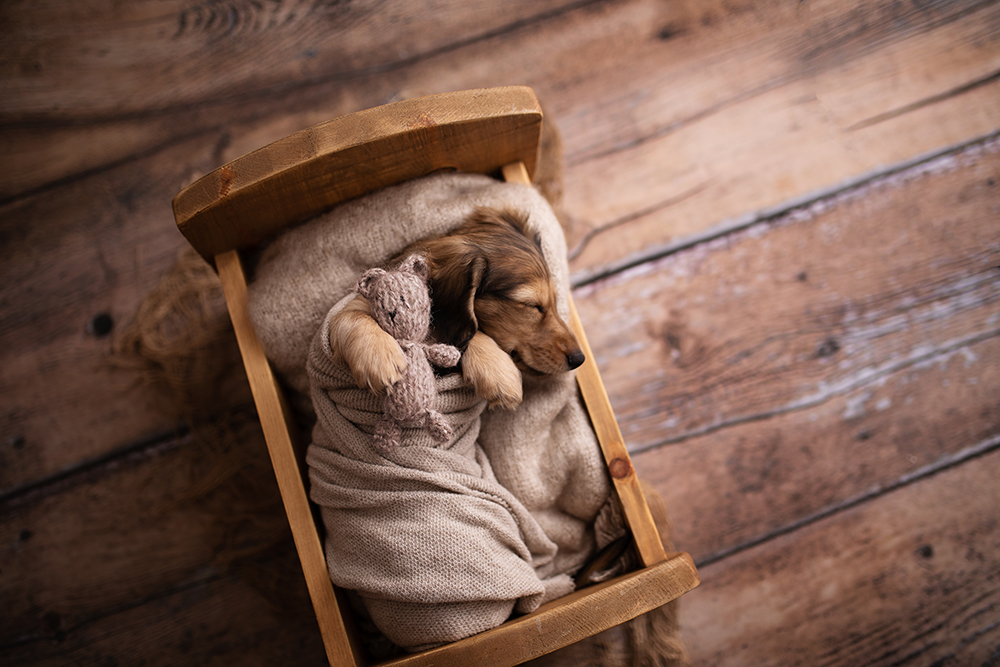 4. Can you describe the funniest moment from the shoot?
Seeing him wrapped up holding onto the little bear made me laugh. I really wish I had a little stuffed dog instead but it was hilarious to see him asleep cuddling with it. I also loved how he posed himself for the hammock shot! It was by far my favourite picture and he just stuck his little paw out and hung out there so relaxed.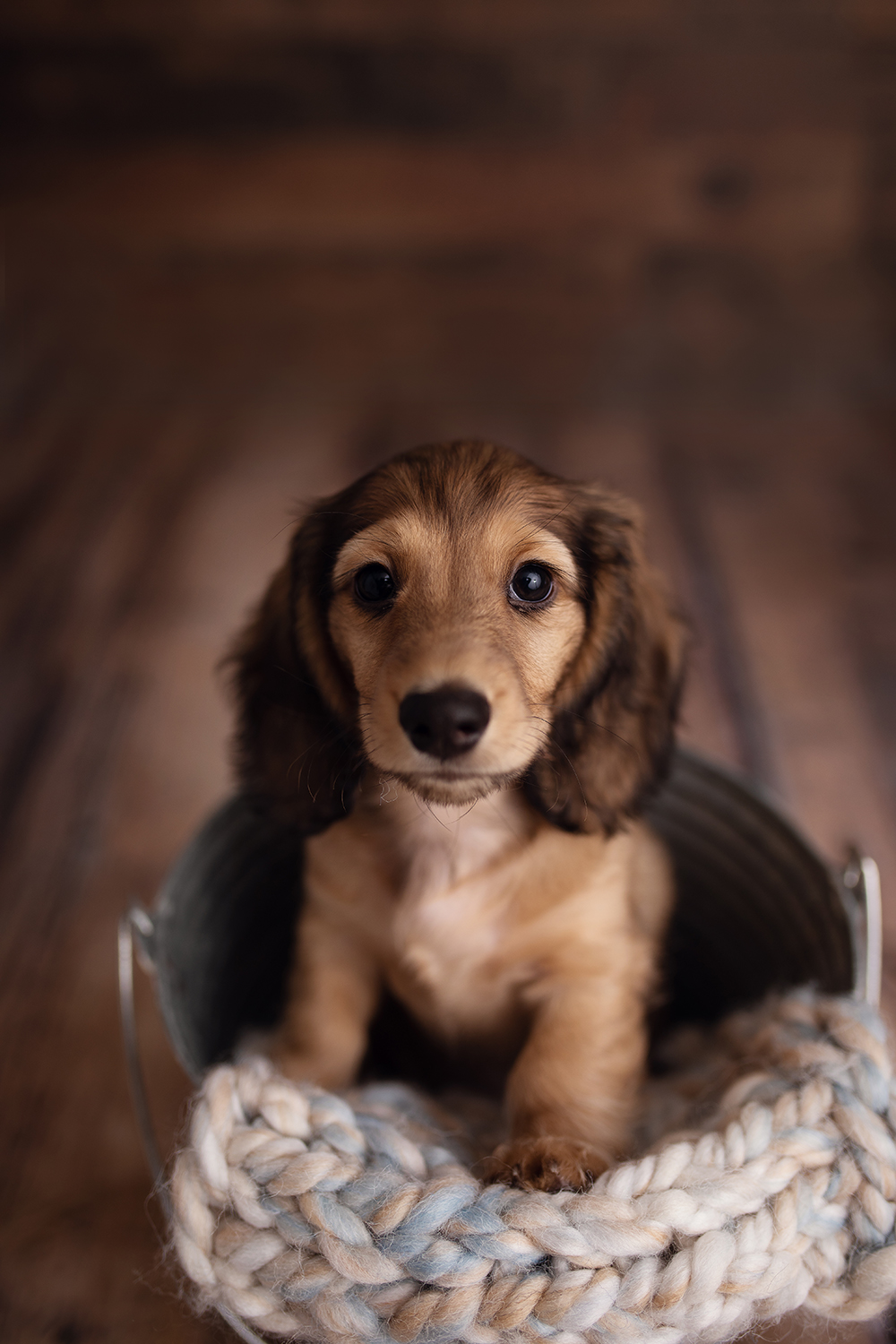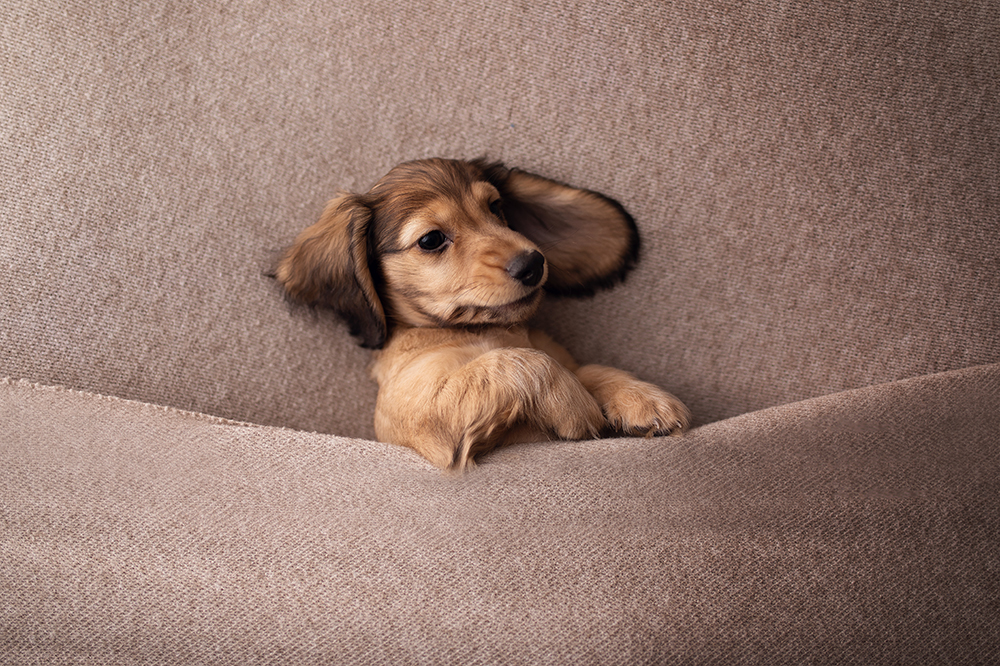 5. What advice for pet photographers in general would you like to share?
If you ever have a vision, act on it and make it come to life. This shoot far exceeded my expectations and I couldn't be happier with the results. It gave me so many new ideas for future sessions that I'm excited to offer my clients.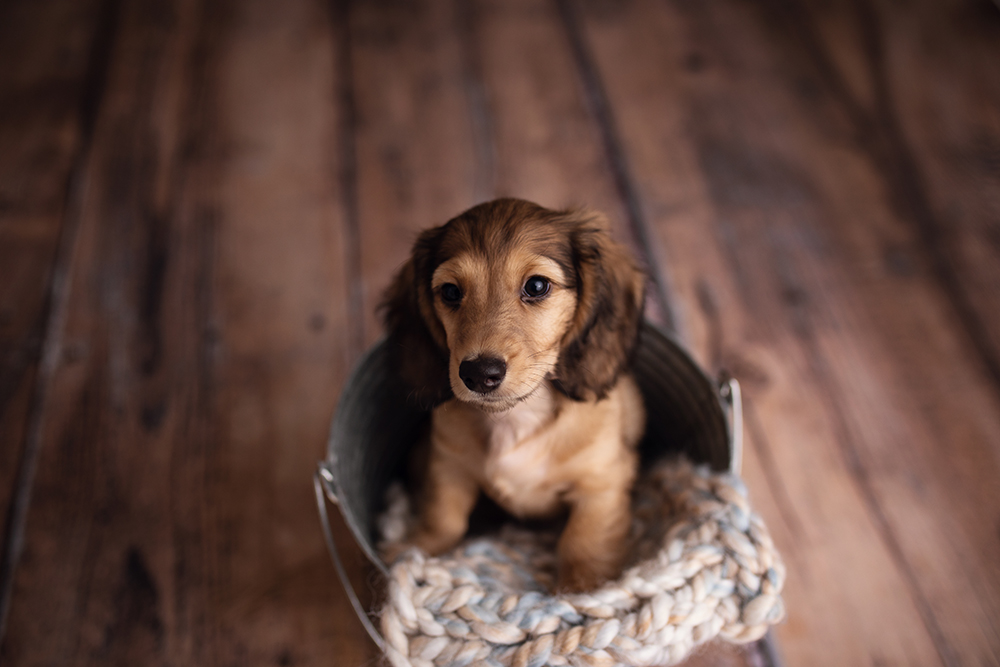 Thank you for taking the time to speak with us! To follow more of this incredible photographer's work please consider following her at:  FACEBOOK  |  WEBSITE  |  INSTAGRAM
And you can find more puppy cuteness on Winnie's Instagram too!