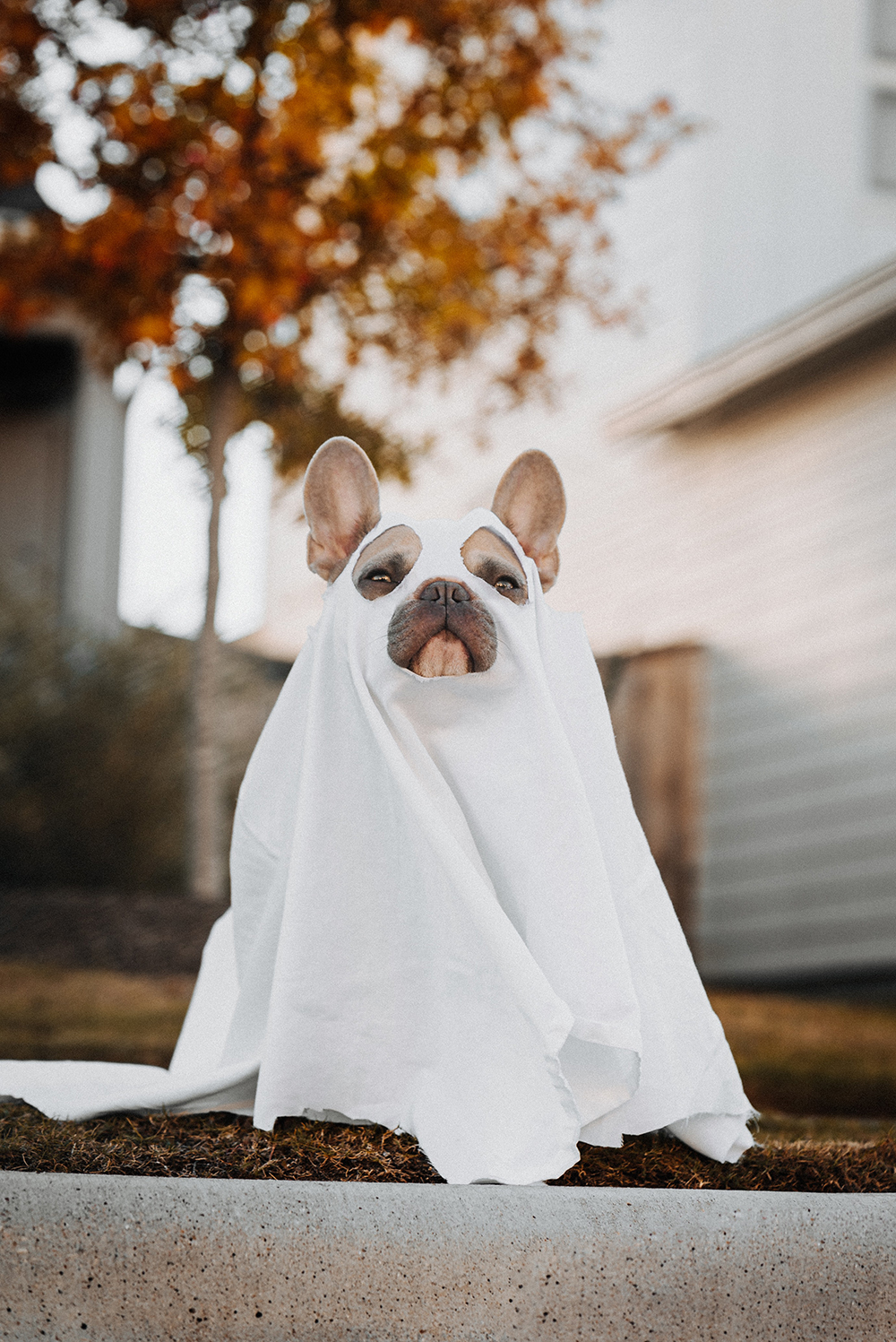 Whenever Halloween rolls around, the excitement rises. The moon is bright, the pumpkin is carved, the house is decorated in true ghoulish fashion. Buckets of candy sit by the door awaiting trick-or-treaters. It looks like it's going to be a fabulous evening of chills and thrills. Everything is in place for a fun festive time. But just in case you were still wondering what to dress up as this year, we thought we would show off a few dog friendly Halloween costume ideas.  Here are a few extra cute costume inspirations that stole our hearts and are sure to make a statement at any Halloween function.
DOG FRIENDLY HALLOWEEN COSTUME IDEA #1:
BUZZ! BUZZ! I'M A BEE!
A bee-uatiful alternative to vampires and witches, this bright and cheerful bumblebee costume is a lovely way to celebrate the season, but remember to watch out for the stinger!
DOG FRIENDLY HALLOWEEN COSTUME IDEA #2:
HOT DOG IN THE CITY
Your dog will be the hottest pooch in the neighbourhood with this adorable and delicious hot dog get up. The only question remaining will be ketchup or mustard?

HALLOWEEN COSTUME IDEA #3:
PETER PAN & TINKERBELL
You'll be able to trick-or-treat from the 'second star to the right, straight on until morning' as Peter Pan and Tinkberbell. Just make sure you use Tink's pixie dust to wish for lots of candy!
{CREDITS: by Cindy Orti   |  Leading image via}