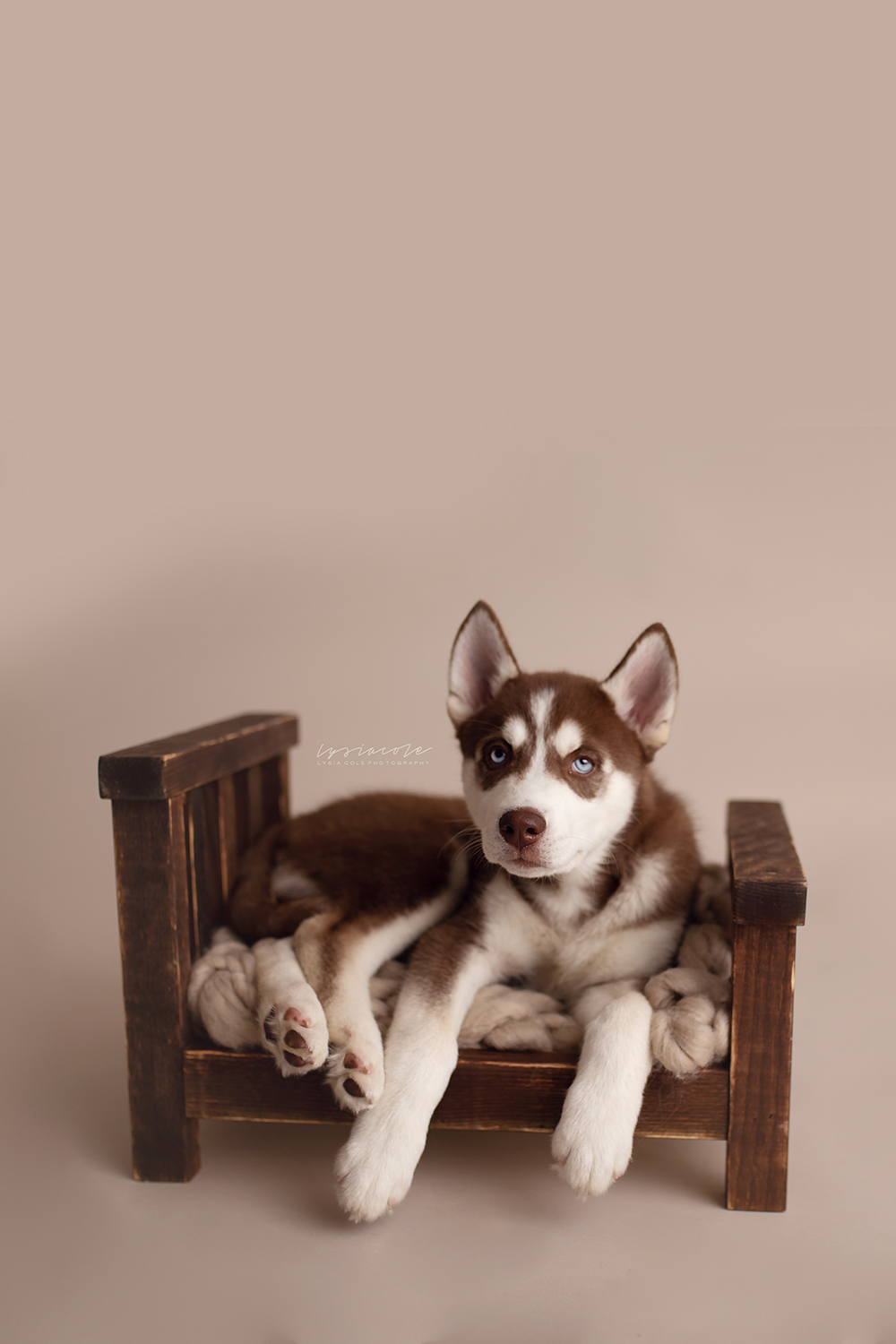 One of the most heartwarming moments of any pet parents' life is the day they bring their new furry bundle of joy home. And what better way to celebrate such a life-changing moment than with the sweetest newborn puppy session. Today we're in for a treat because we're showcasing the incredible work of Lysia Cole Photography and her signature puppy newborn photoshoot style! Take a peek for all the cuteness!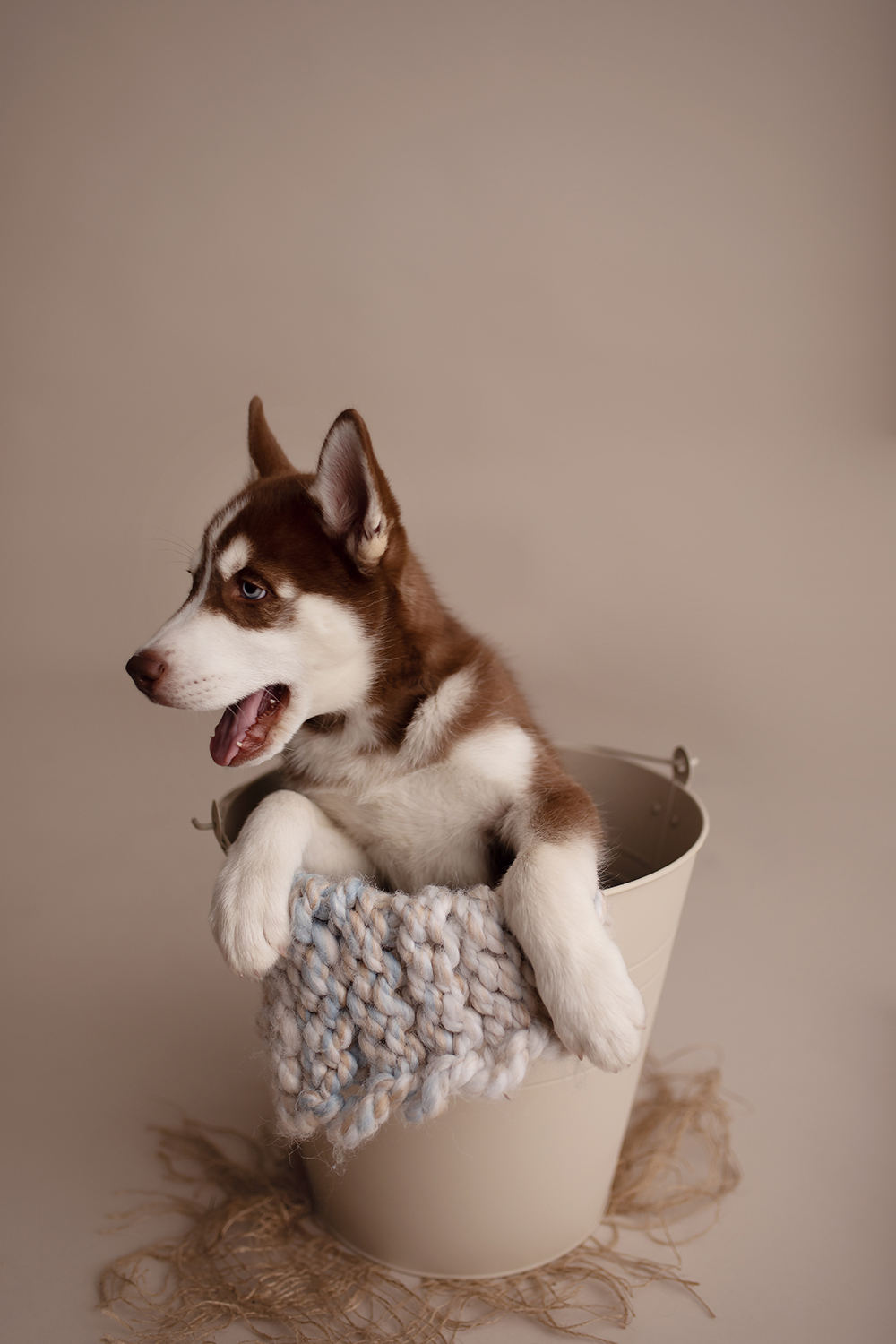 WHY A PROFESSIONAL PUPPY PHOTO SESSION IS WORTH IT
There is a huge difference between taking photos of your new puppy on your phone and investing in a professional dog photography session. Both may be super cute, but the latter has some serious perks.
Firstly, working with a professional dog photographer to capture some darling puppy moments, is pure fun! There's no stress on your part and you're able to sit back and enjoy the process. Secondly, a seasoned dog portrait photographer will be able to get countless beautiful shots of your squishy bundle of joy versus the maybe one or two half-way decent shots you can manage on your phone. And lastly, a full puppy photoshoot guarantees that you'll have beautiful artistic images to treasure for a lifetime.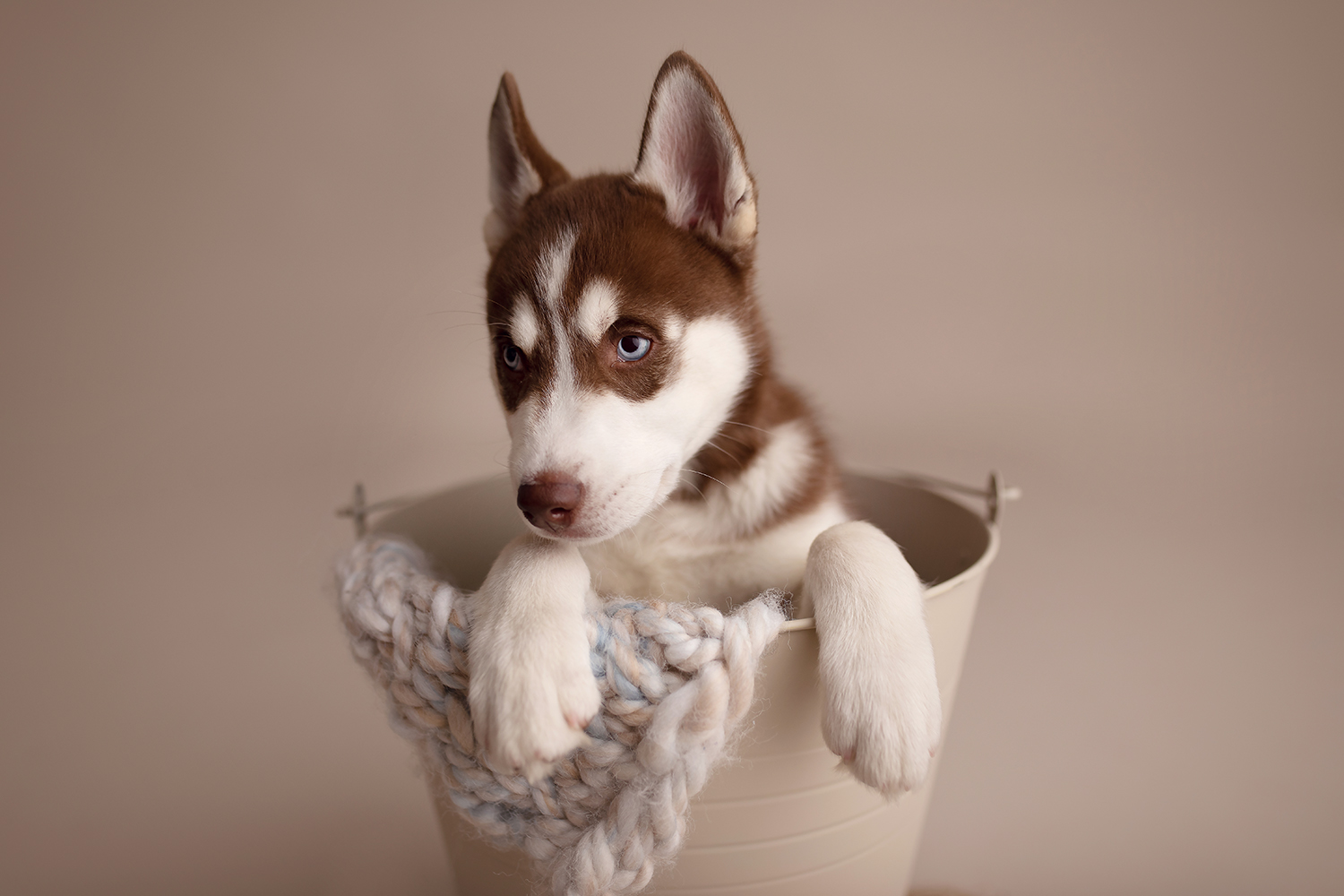 WHY WE LOVE THIS PUPPY PHOTOSHOOT
When it comes to capturing a puppy newborn photoshoot, incorporating tasteful props to showcase their physical size is key! How darling is this little one peeking out of the bucket. To think one day he'll be so big that he could wear this prop as a hat!
What we adore about Lysia Cole Photography's puppy newborn photoshoot style is the simplicity. The elegant minimalism provides a timeless quality to each portrait that won't date as your puppy grows up. Plus, each puppy portrait looks like a gorgeous work of art, making them ideal additions to any wall decor opportunity or your home decor in general!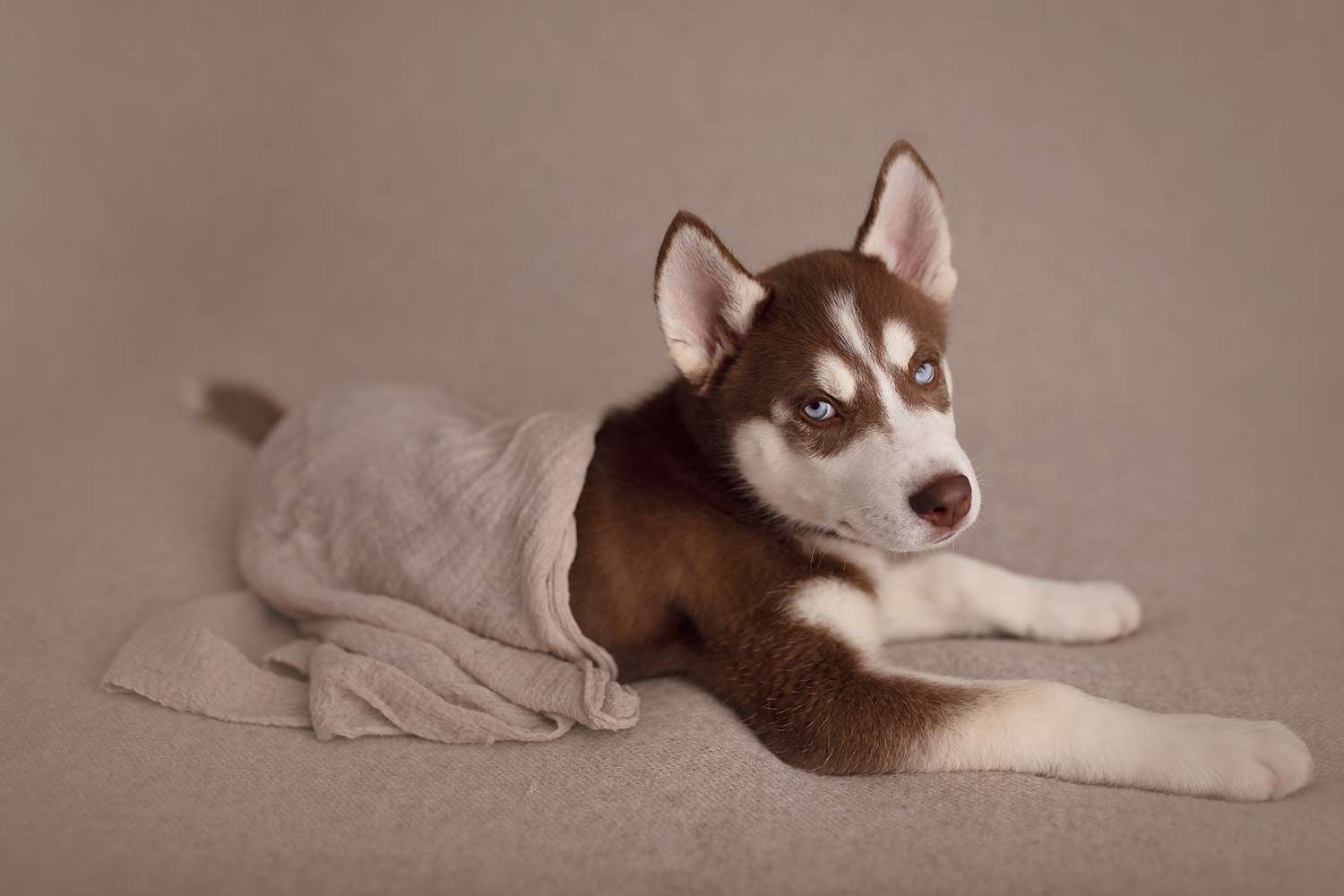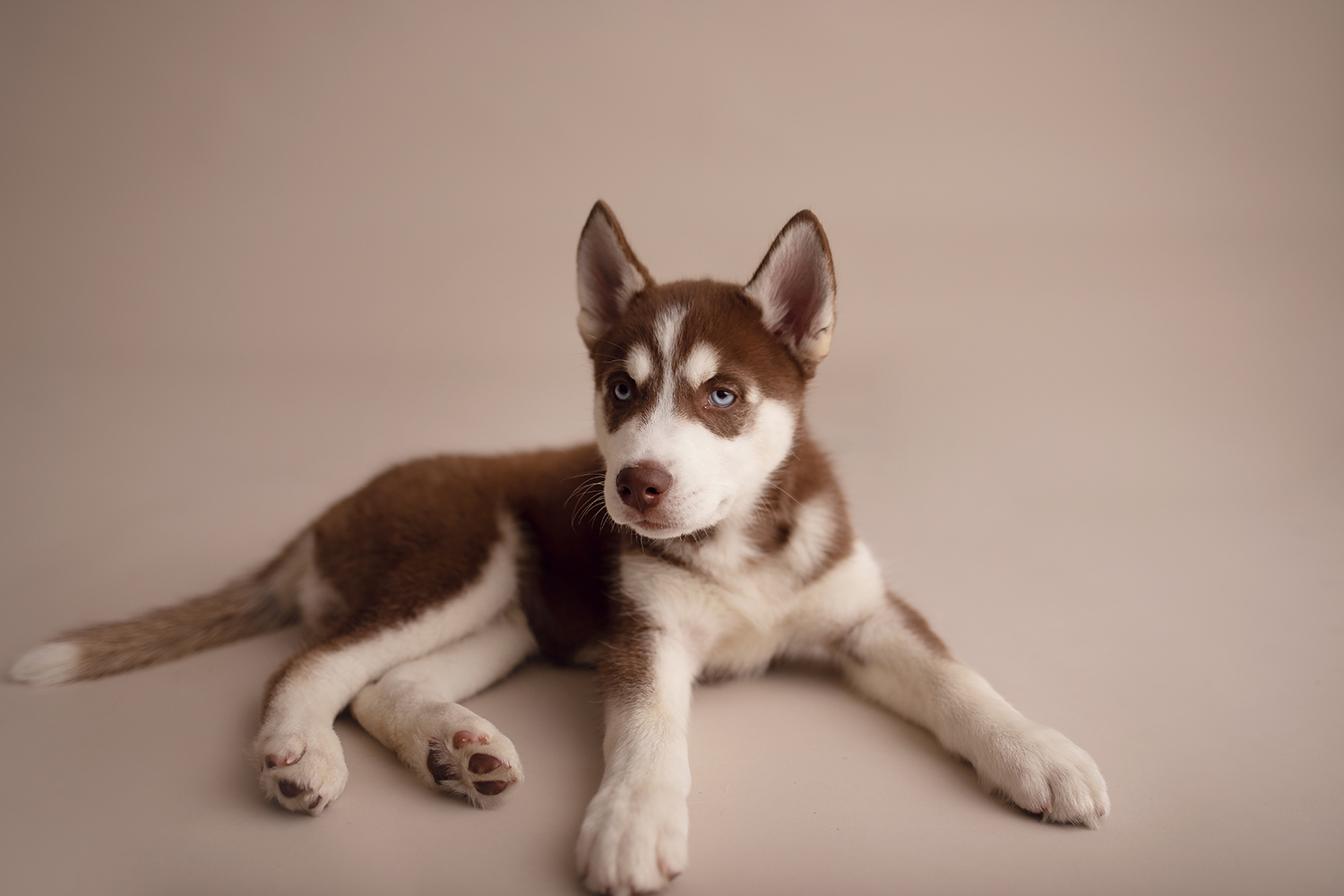 SEE MORE OF HAMILTON DOG PHOTOGRAPHER, LYSIA COLE PHOTOGRAPHY'S, WORK AT:
WEBSITE  |  INSTAGRAM  |  FACEBOOK