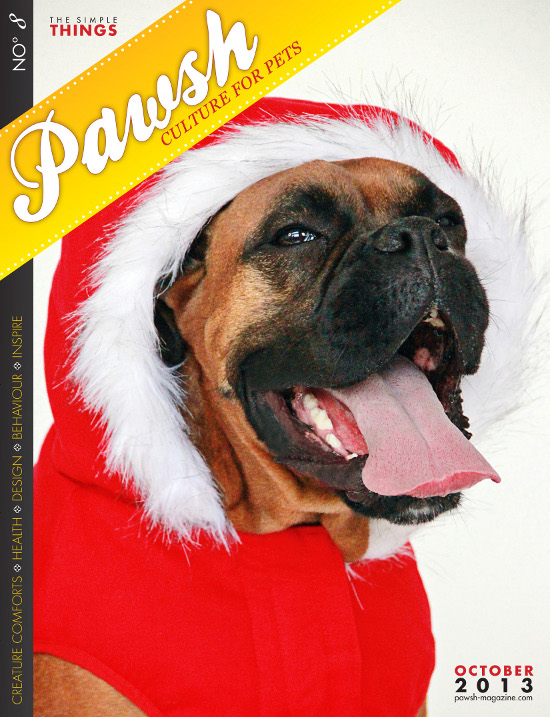 October 21st cannot arrive soon enough! I'm so excited to share our newest edition, "The Simple Things" with you. As its title suggests, it is all about taking pleasure in life's little things, about celebrating special moments whether big or small, about making the ordinary extraordinary and doing it all with our faithful furry sidekicks!
With Pawsh Studio now in full swing, I took the liberty of photographing this issue's cover and had such a blast working with this handsome fellow. He's sporting the latest fashions from Canada Pooch — a stylish winter-friendly parka that is available for larger breeds! I think he looks rather dapper personally.
I hope you're excited for the new edition! After October 21st there will be a flurry of activity here at Pawsh to look forward to.
Our Halloween content will commence (lots of ghoulish goodies planned!), we'll be exhibiting at Pugstock on October 27th (let me know if you're coming!), we will be unveiling our new Pawsh Prints in the print shop, and we will be announcing a super special project that we've been piecing together since June! Weeeee!
Have a wonderful Wednesday everyone! xo