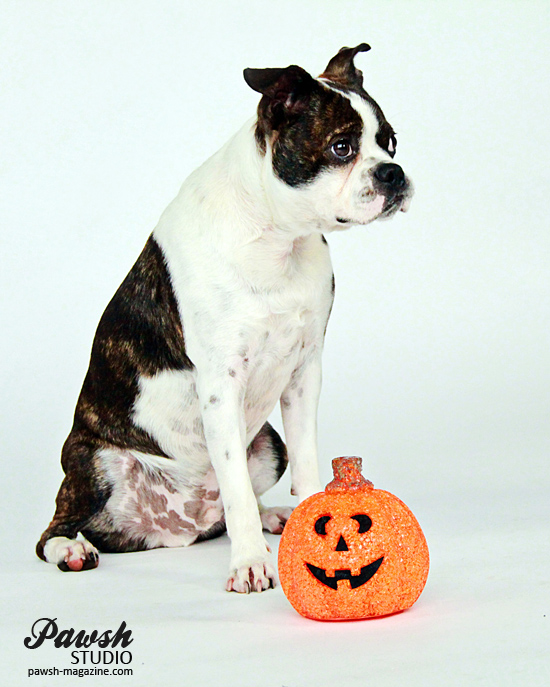 Unlike spooky Halloween costumes, safety tips never go out of style. To help keep your furkid as safe and as happy as possible this Halloween — and to keep stress at a low for you — here are six important pet safety tips to keep in mind so that everyone can have the most fun possible!
1.  KEEP COSTUMES COMFORTABLE
Yes, your pupster might be the most adorable looking lobster in the neighbourhood ever, but if that costume is a little too tight or a little too warm it can be dangerous. Make sure that all costumes fit your dog comfortably with room to breathe — and watch out for little bits and pieces that might drop off and become choking hazards.
2.  NO CANDY
Most pet parents know that candy — especially chocolate — is dangerous for dogs. But hyper trick-or-treaters might forget. Little ones especially may try to include Fido in on the fun by offering him a bon-bon or two, so be sure to keep an eye out and keep all sugary substances out of your dog's reach.
Tip: If your dog is accompanying your family on the trick-or-treating shenanigans, keep these 5 dog-friendly human foods in mind to treat canine companions.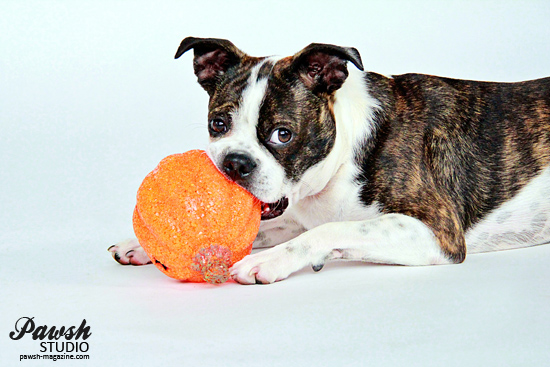 3.  BABY GATES
With the door opening and closing most of the night, it can be easy for your dog to slip out in the excitement. To prevent losing your furkid, consider putting up a baby gate in your home to separate your dog from the front door. This will make handing out candy easier and keep your pupster safe.
4.  DON'T FORCE THE FUN
You know how not everyone is a fan of haunted houses (confession: me!) Well, similarly, not all dogs are a fan of seeing their neighbourhood populated by zombies, goblins and ghosts. In fact, some costumes may be a bit too much for some dogs and can scare them terribly, so be mindful of your dog's body language.
If their tail goes down between their legs, if they start trembling, if their ears lie flat or if they start to cry etc., the Halloween excitement is probably too much for them. Cater to your dog's individual personality — if they don't like Halloween, don't force them to join in the fun.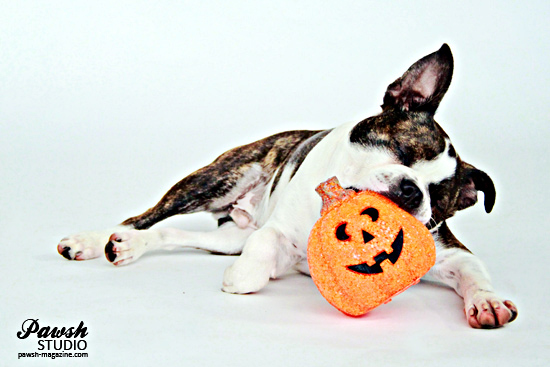 5.  GLOW IN THE DARK
Reflective gear and glow-in-the-dark collars and leashes are all excellent ways to keep your dog safe if out and about at night. Not only will these items help you to keep track of where they are, but they will help passing motorists to see them too. Most glow-in-the-dark items are very reasonably priced and make all the difference when it comes to night time pet safety.
Keep these pet safety tips in mind so that you and your dog can have the best Halloween celebration of all time! May you all have a wonderful Halloween! xo
{Photography by Pawsh Studio}
***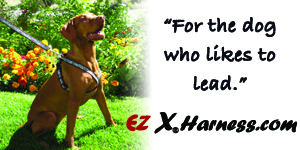 This article was made possible by EZ-X Harness. Whether you have a city dog or a country dog our EZ-X Harness is simple and safe to use. Plus it is low volume and extremely light weight. This is not a leave-on harness, but it is a new style of harness to suit your busy lifestyle! WEBSITE | FACEBOOK
Save
Save