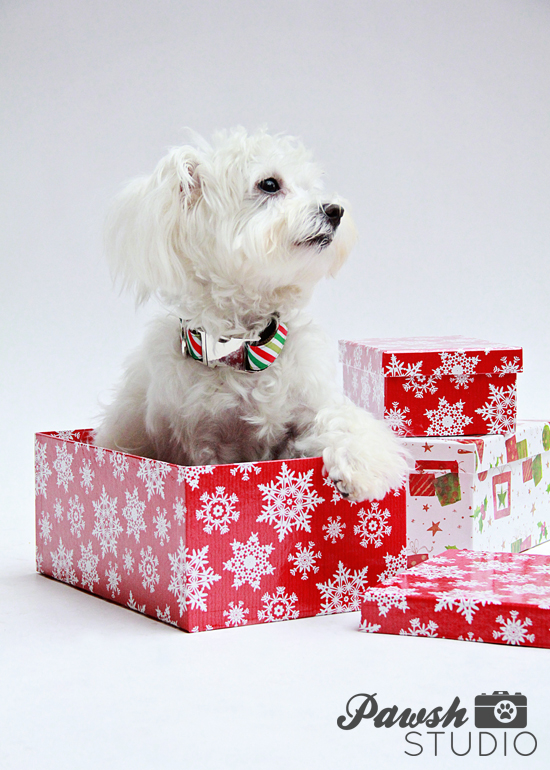 Want to surprise the dog lover on your holiday shopping list with a gift that they would never have thought of? Then we've got you covered! For that extra special someone who dotes upon their dog, this is the gift guide for you! Presenting 5 unique holiday gifts for dog lovers…
1)  A dog walking service
Ask pet parents what their least favourite furry related chore is and I bet they would say taking their dog for walk in the chilly winter (at least, in our Canadian winters). So why not treat your friend to a month's worth of dog walking services? It needn't be every day — maybe even just or twice a week for a month — to make a big difference. It would also help get a dog out and about during the old 9-5 routine when they would otherwise be at home.
COST: Here in Toronto, dog walkers average at about $18/hour. I love Unleashed in the City personally — they pick your dog up for a walk, take them all around the neighbourhood with a little pack so your dog can make friends, stop off at the dog park for some running around and then bring them right back home again.
2)  A professional photo session
I'm not just saying this because Pawsh Studio opened this year (did you see the Studio page is all finished now?) Professional photographs of a pet are truly priceless, especially photographs that capture your little one's genuine personality. A professional photo session is something a lot of pet parents save up for, so beat them to it and treat them to their very own photoshoot! They will love this gift forever!
COST: Cost varies from photographer to photographer. For example, Pawsh Studio has packages that start as low as $150 and is more than happy to provide chic printed gift certificates so you have something to hang on the Christmas tree.
But of course, choosing a pet photographer is a very personal decision, so here are just a handful of other pet photographers whom I love and admire if you are shopping around for some options in your area: Elizabeth&Jane, Posh Pets Photography, Tonya Pet Photography and Dana Cubbage Photography.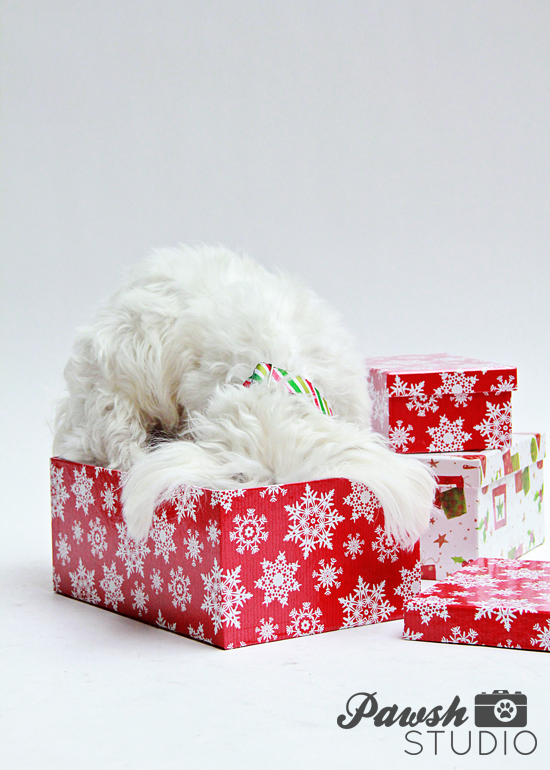 3)  A Paw Couture monthly gift subscription
What dog doesn't love getting new toys? Well, with a Paw Couture subscription you can treat a pup to a box full of new toys and goodies each month! What I love about this subscription program is that it is completely customizable. You fill out a form about your dog's play habits (do they like tough toys? Plush toys? Are they huge chewers? Are balls their favourite thing ever? etc), select your desired subscription or teaser — that's right, you can test it out before committing — and voila! It's like Santa Paws visits all year round!
COST: Teaser packages start at just $34.99 and subscriptions start at just $100! Plus, you can talk directly to the Paw Couture team to develop a custom package if you wish. Take a peek here for a taste of some of the goodies they offer!
4)  A dog-friendly class
I don't know about you, but personally, sometimes the greatest gifts are those that are experience related instead of a trinket. The same can be true for our canine chums! Why not treat your dog-loving friend and their pooch to a sample agility, training or dock-diving class? You can make a date of it together and collect fun stories along the way. Plus, it's a chance for your dog to try something new!
5)  An animal charity donation
For the dog-lover who has everything, give a gift that gives back by making a donation to their favourite animal rescue or charity. Not sure which rescue or group to donate to? Visit our Rescues page — nothing but amazing organizations there who do so much to help pets in need.
Whatever you end up gifting this year, may your holidays be fluffy and bright! xo
Save