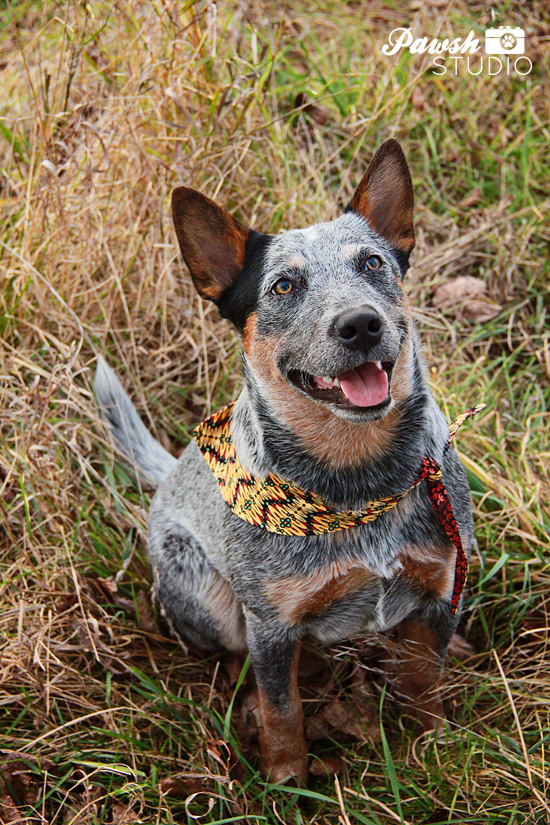 Today I would like to share with you a fantastic fall pet photo session featuring the sweetest little cattle dog you've ever seen! Now that Pawsh Studio is up and running, I hope to share more of my pet photo sessions with you on a regular basis, because who doesn't enjoy seeing a few furry faces from time to time?
So today, without further adieu, I would like to present Miss Triggs! As much as I love working in the studio, it was very refreshing to be out in the great outdoors watching Triggs tear around and watch cows. Just look at this face!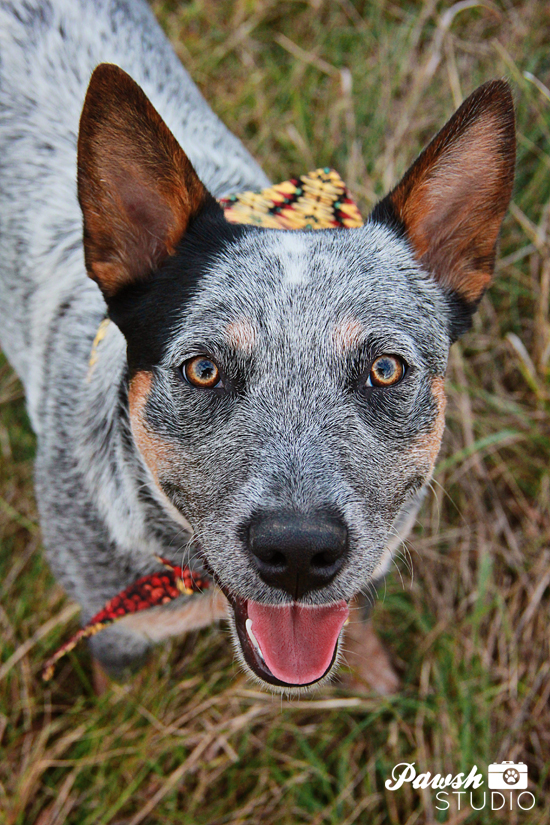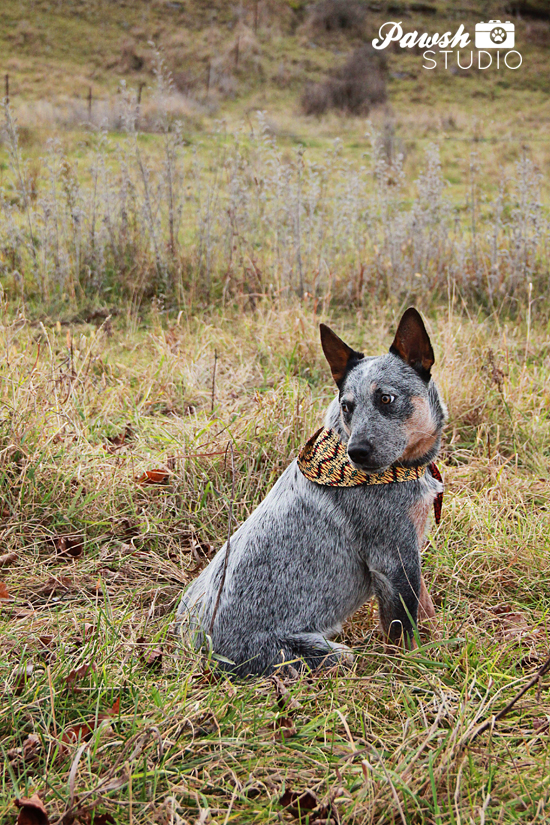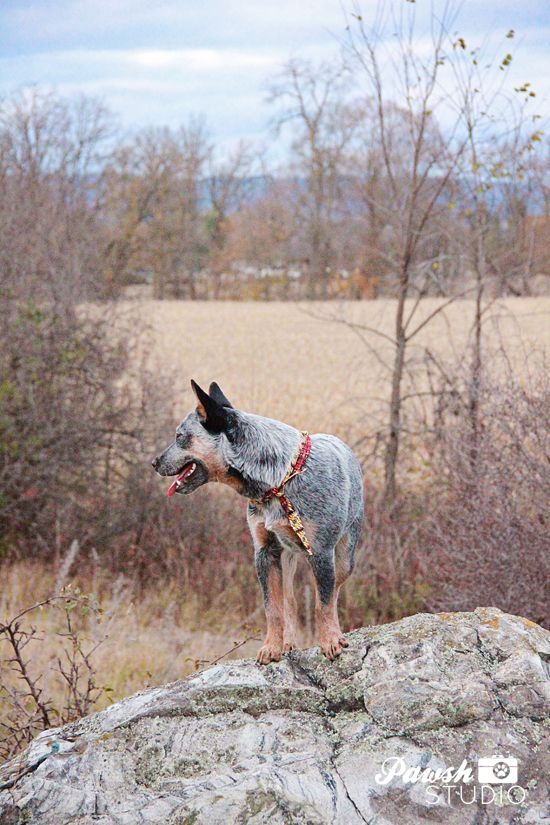 She was inquisitive about everything and had no problem jumping up on rocks and even tree trunks when her human asked. You can absolutely see the love and respect this dog has for people in her beautiful honey brown eyes.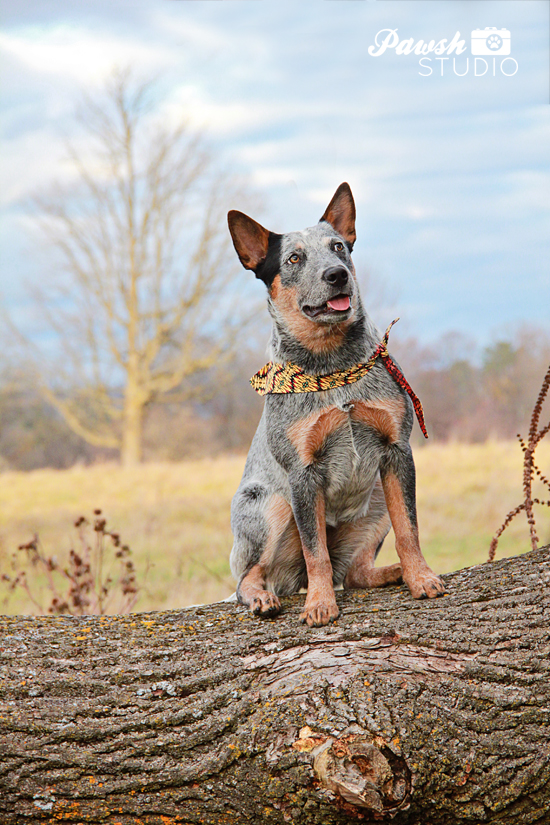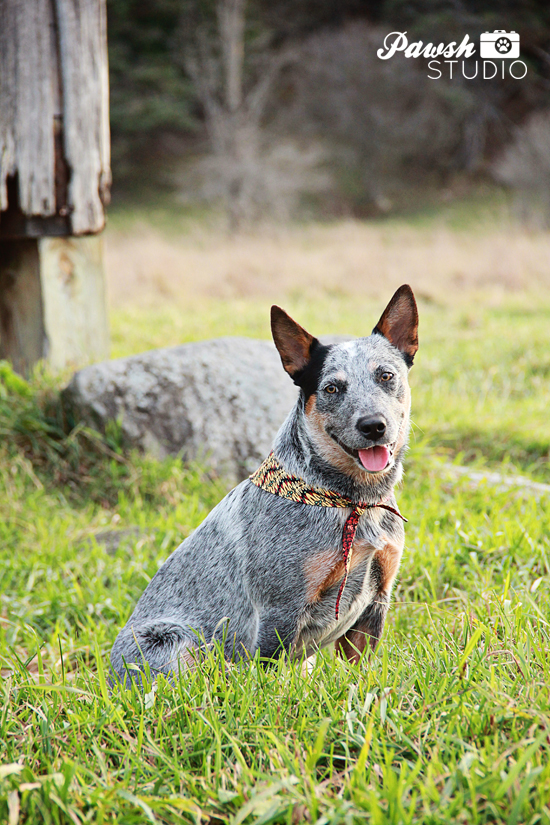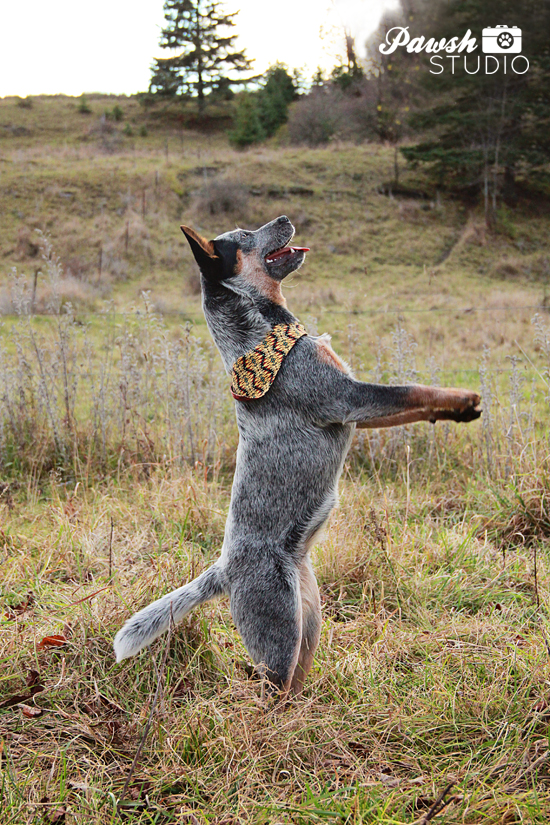 Jumping was also a favourite trick of Miss Trigg's and she delighted in bounding around whenever she could. What else can I say? This was an ultra joyful session!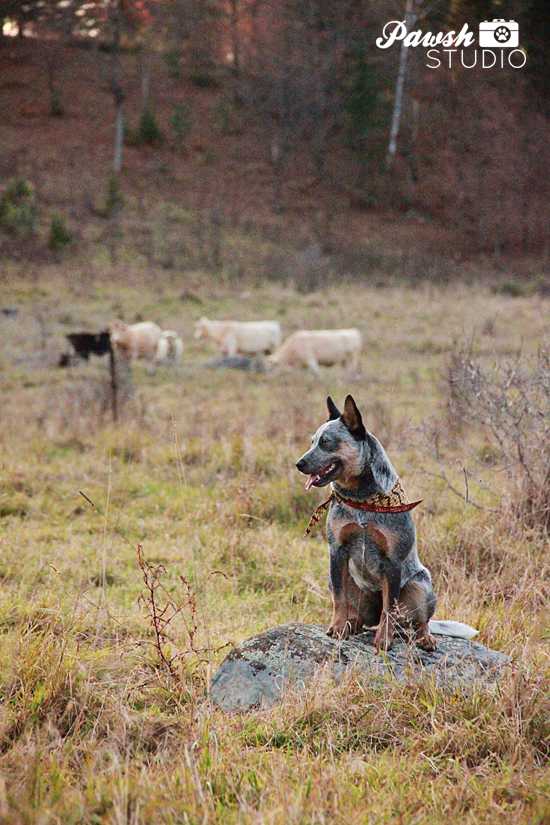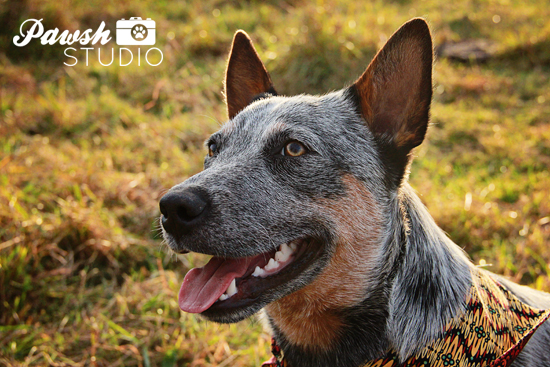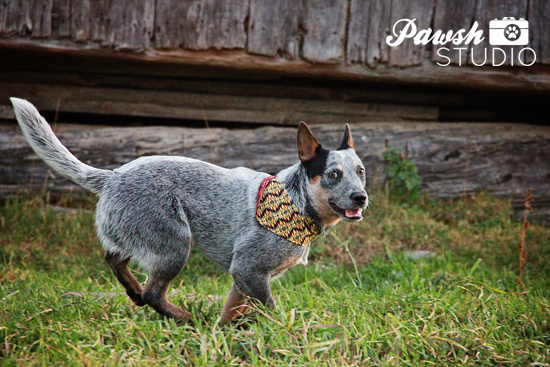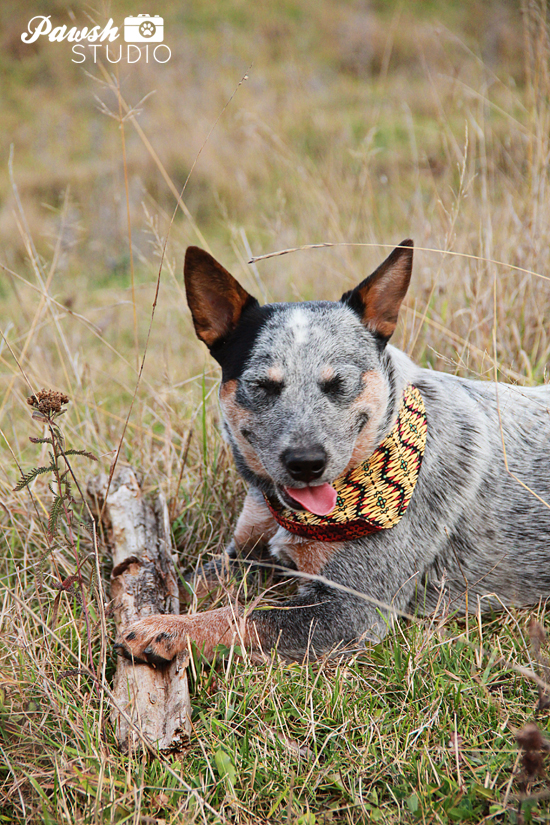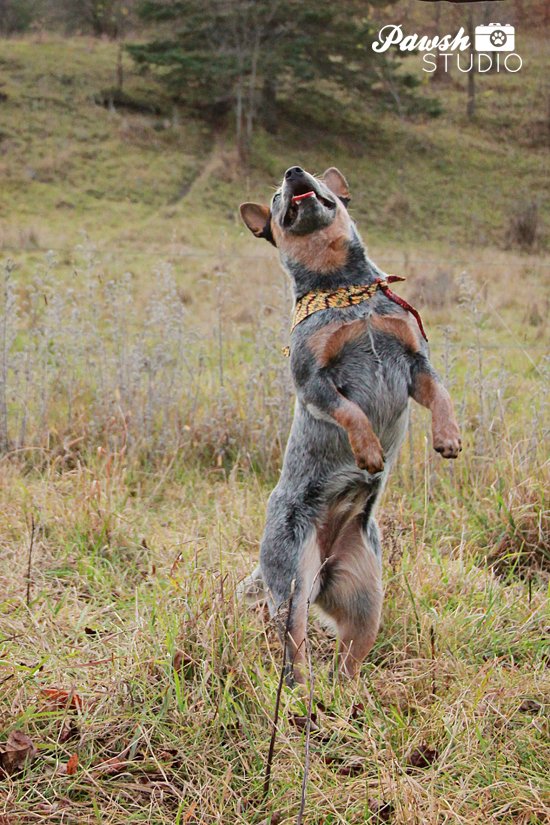 No matter where I am working with dogs — be it in the studio or in a vast fall field like this session — I like to always make sure that the dogs have an opportunity to be themselves and express their true dog personalities. Don't worry if your dog won't sit nicely for the camera — that's not their job. Their job is to be themselves… it's MY job to run around with the camera and capture moments that are genuine and raw in a pretty fashion.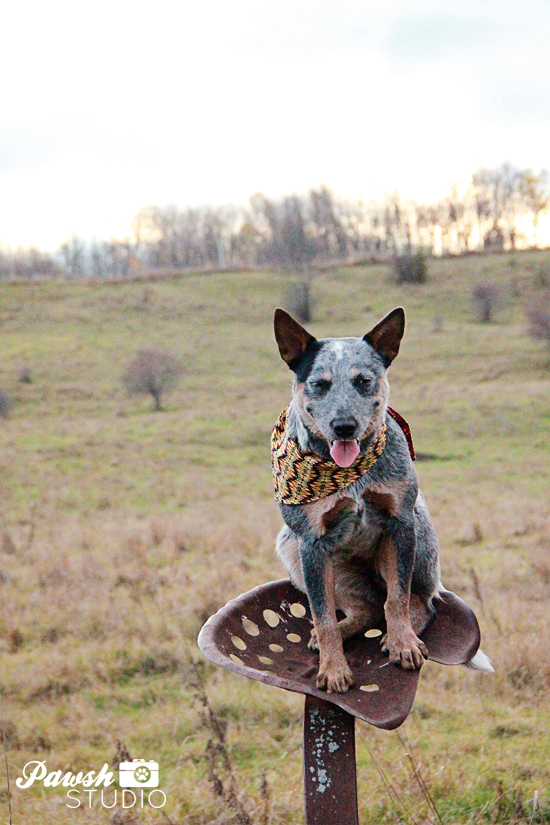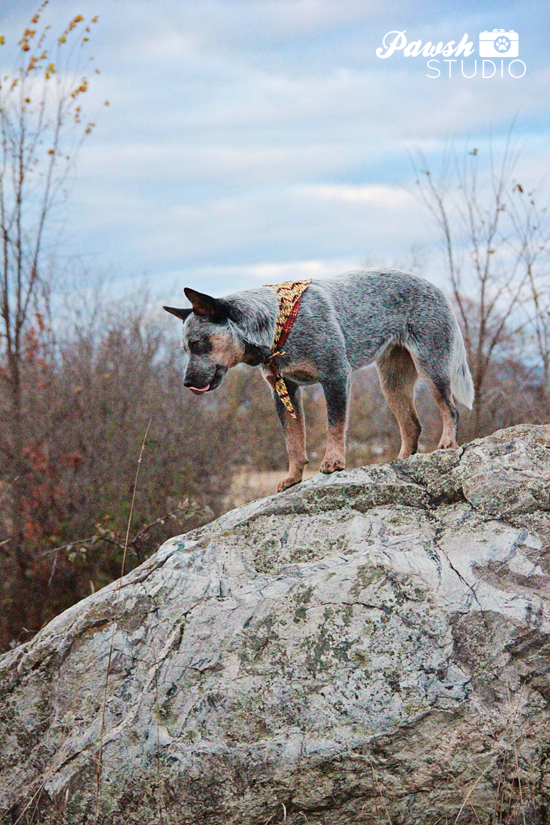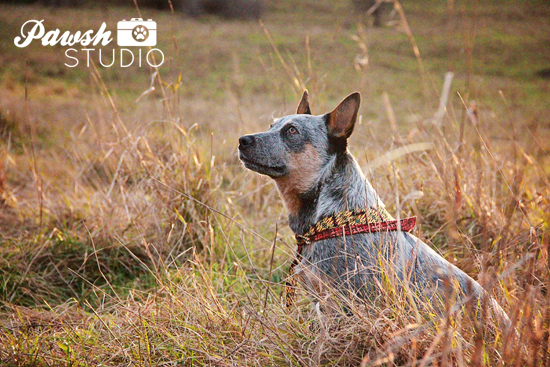 In 2014 I would love to try and come out to different towns and cities — YOUR town or city —  for a day or two at a time and devote that visit to doing nothing by pet photo sessions! What do you think? Good idea? Terrible idea?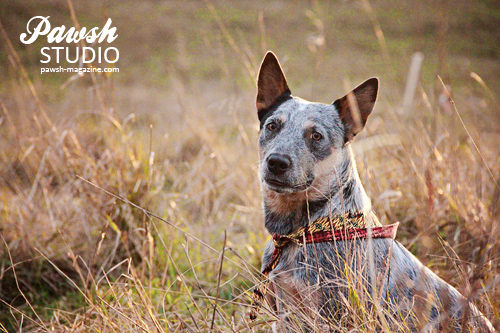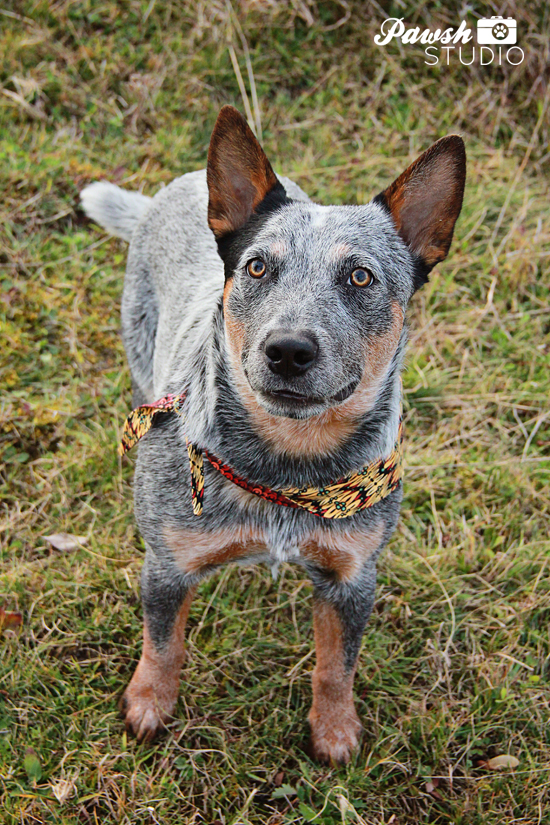 Nothing can compare to having photographs of your beloved furball. Is it an investment? Yes, absolutely — I'll be completely honest. But is it a worthwhile investment? As a crazy-dog person, I definitely think so. Pet photographs are something you can treasure for years and years to come.
Save