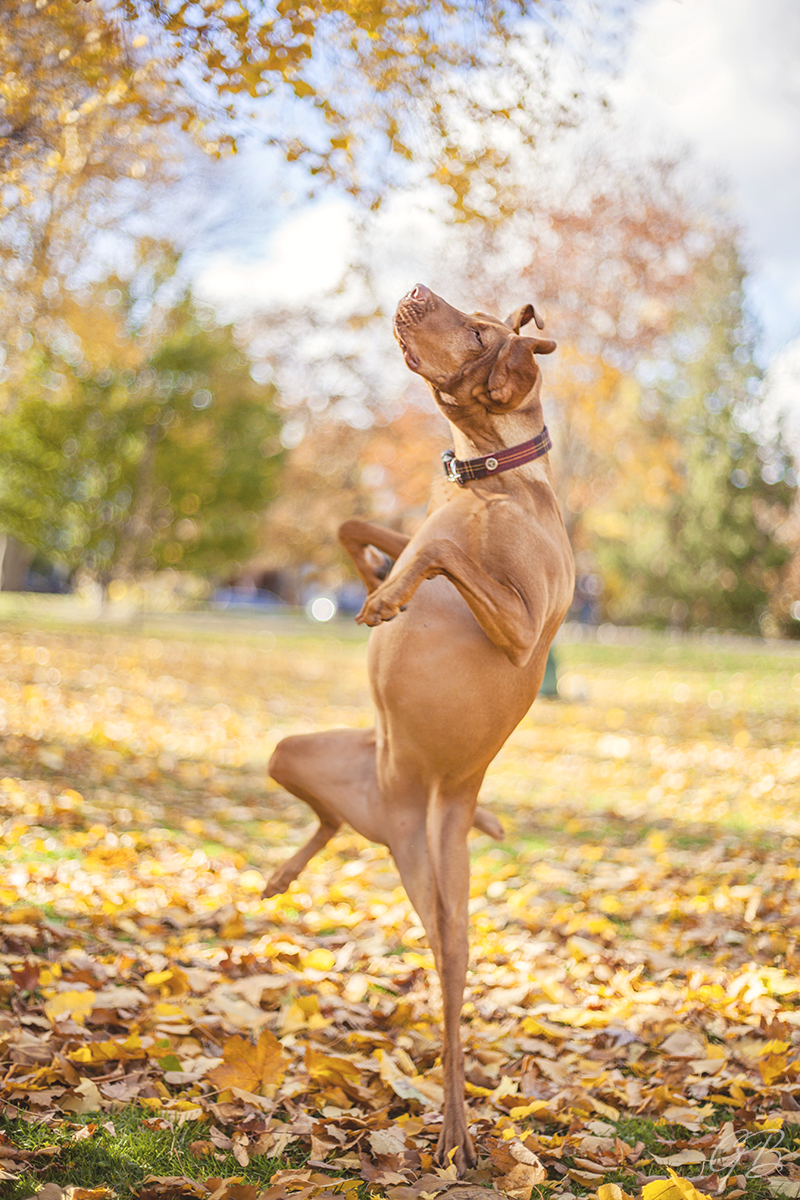 Do you know why autumn is the loveliest season of all? Sure the colours are pretty and the air is crisp, but the site of sweet dogs frolicking in the leaves makes fall the absolute best! Today we have a beautiful photo session from Toronto dog photographer Gooseberry Studios that expertly blends goofy canine moments with heartfelt family fun.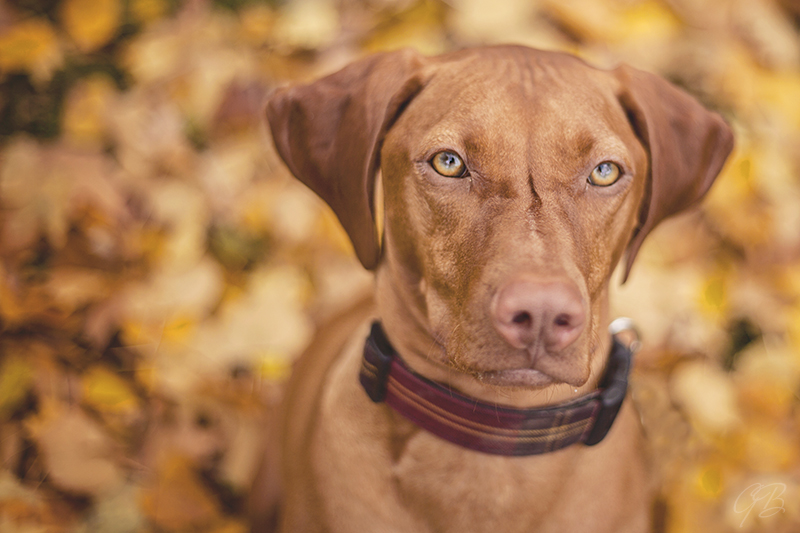 Every time you look into a dog's soulful eyes, you fall a little more in love, right? It's like dogs totally and completely understand what you're feeling with just one look. No words necessary.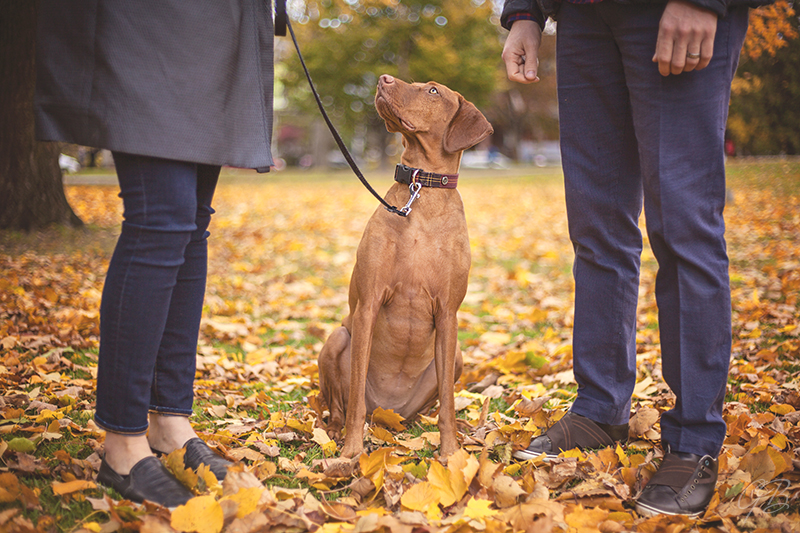 Of course, watching a pupper watch their people with love, curiousity and character only makes the heart swell even more! We love how Clementine intently eavesdrops on her human parents.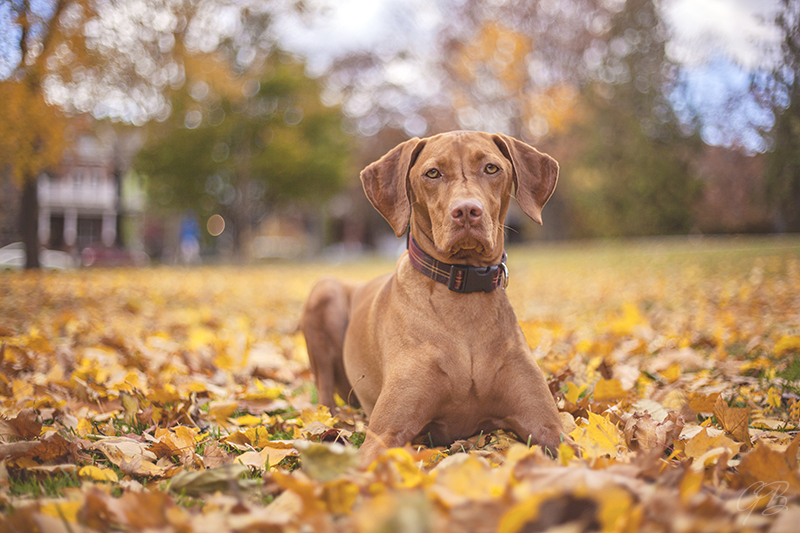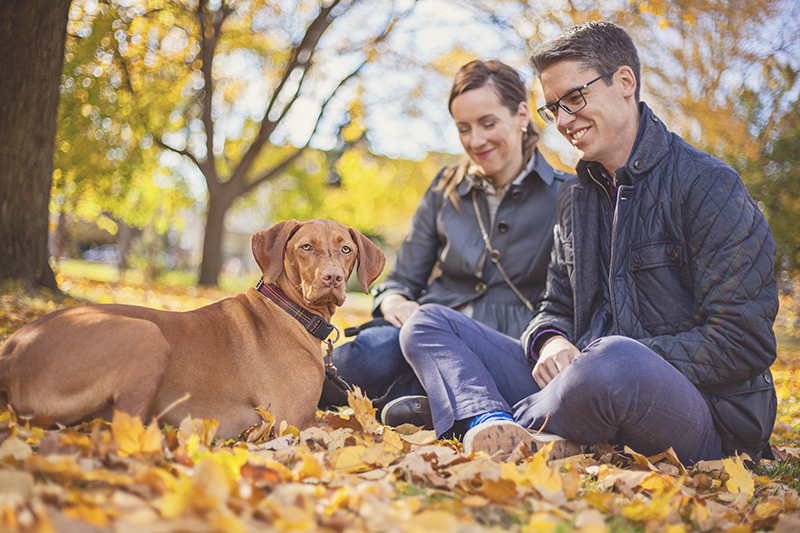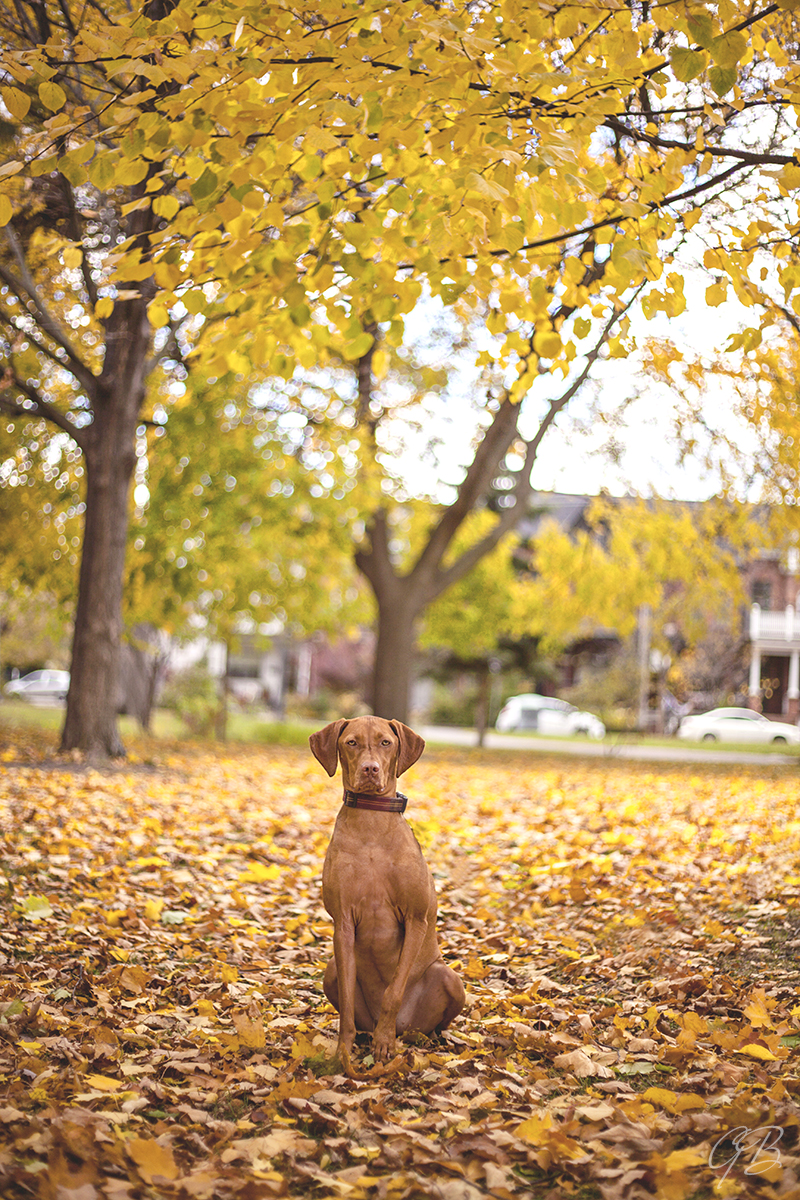 Naturally, the love affair is mutual — an obvious fact made even more obvious by the wonderful way Clemmy's parents look back at her lovingly.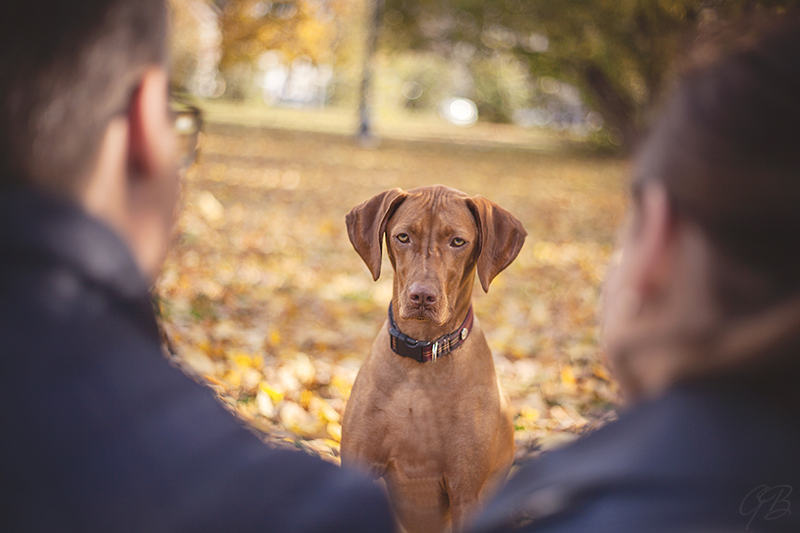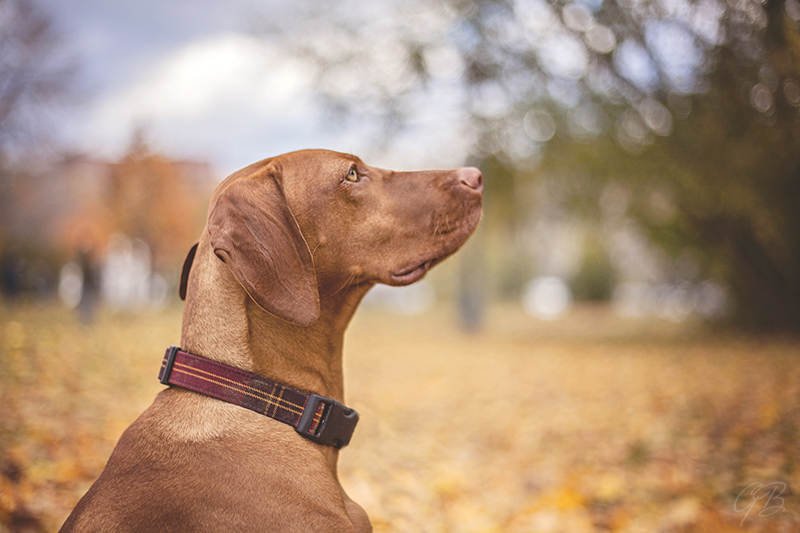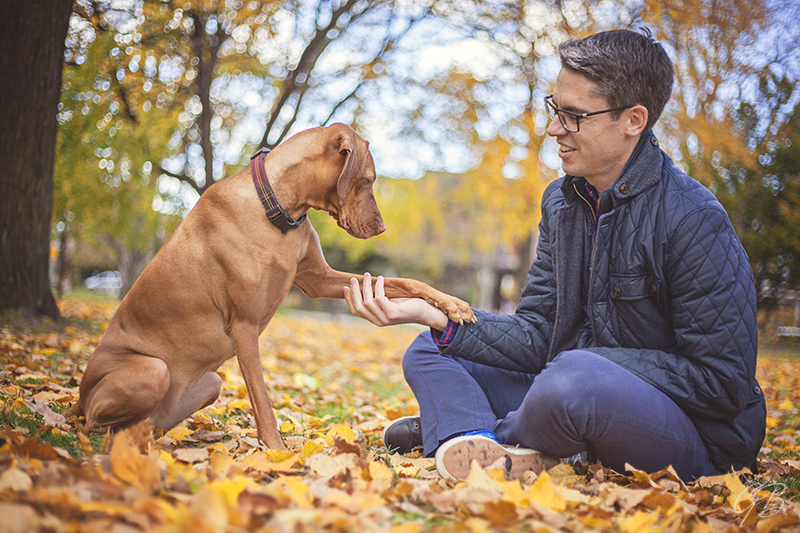 Hand in hand, this trio totally rocked their gorgeous fall family photo session in downtown Toronto and we can't get enough of these bright, vibrant and lively lifestyle portraits!
Find more of Gooseberry Studios' work here:
WEBSITE | INSTAGRAM