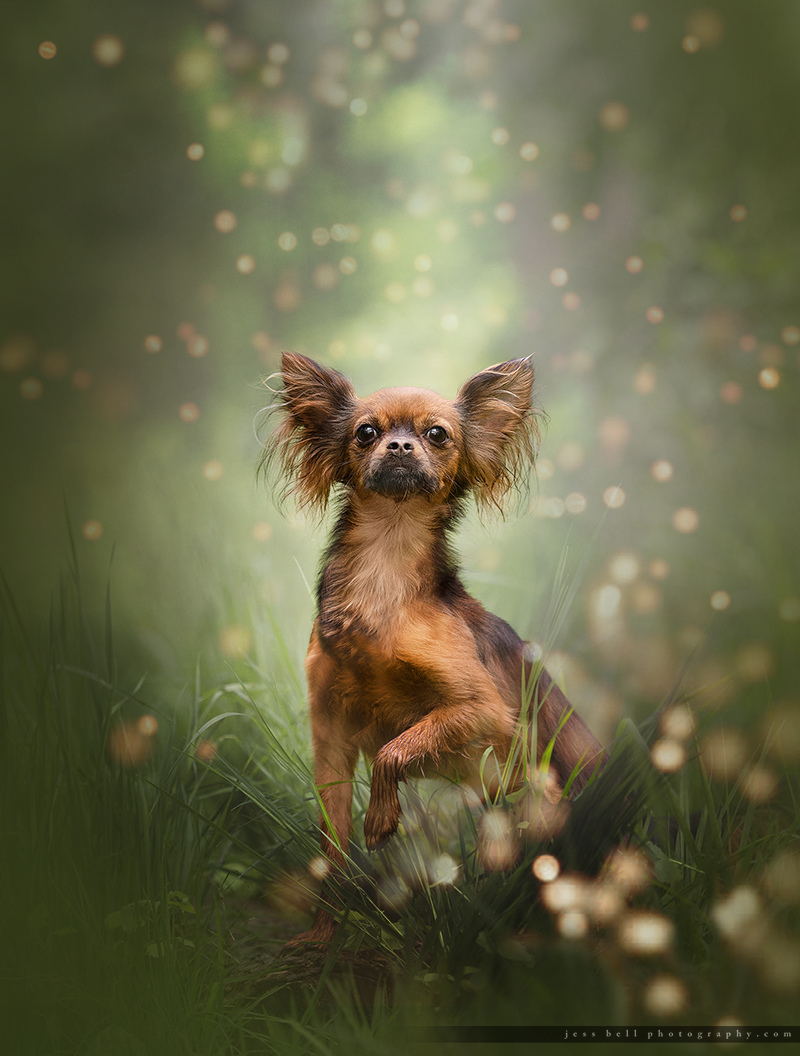 Today, a real treat for both your pupper and you! We've discovered who we think is one of the most talented emerging dog photographers we've seen in a long time and are so excited to be introducing Jess Bell Photography to you today! We sat down with Jess to chat about her art, her love of dogs and her incredible work! Keep reading for samples of her dreamy photography and the behind-the-scenes scoop on how she does what she does!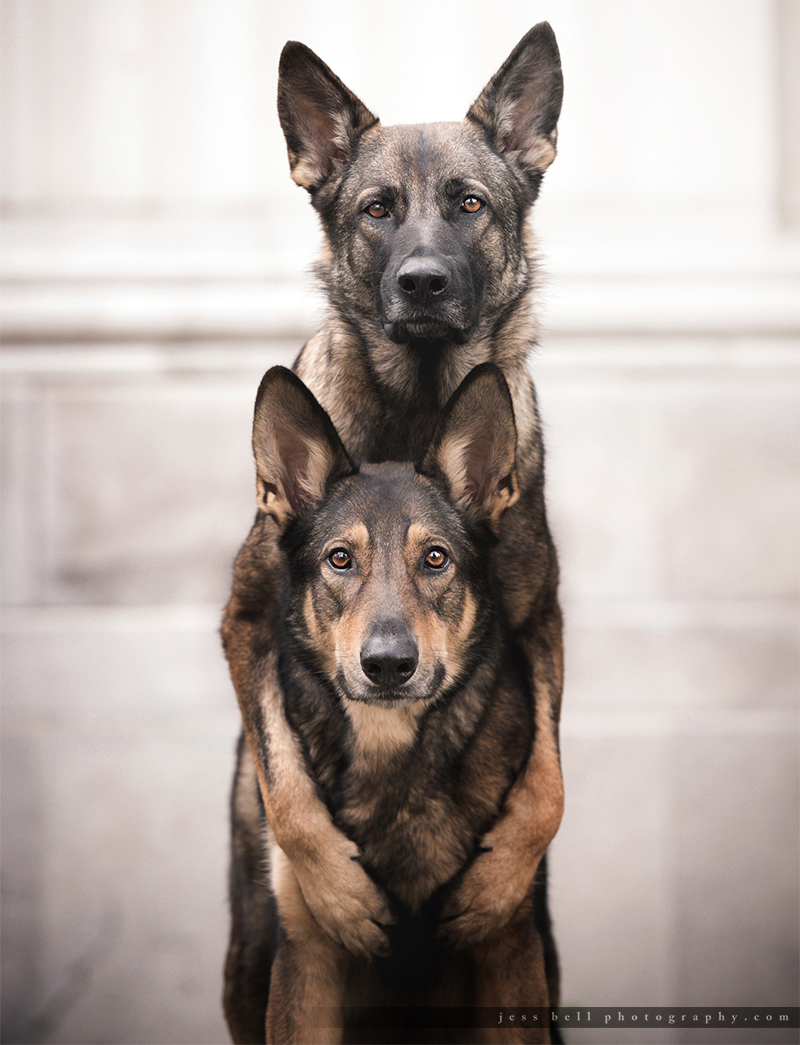 How would you describe your approach and style of pet photography?
Animal photography is my passion. I endeavour to create visually impactful images that go beyond the standard photograph to become true works of art. I use light, colour and the beauty of the natural world to bring images alive; to convey the love, energy and joie de vivre embodied by our four-legged companions.
I try to create artistic images that reflect what we see in our minds eye: surreal and idealized. One of my favourite challenges is to capture action. I endeavor to freeze movement and keep my subject crisp despite a shallow depth of field. I shoot using natural light, then use both Lightroom and Photoshop to create the characteristic light, airy look of my work.
What is your go to lens and camera body for your portraits, and why?
I shoot with a Nikon D5. I purchased this body because I wanted to be able to capture action anywhere, anytime. I'm an action addict. My 70-200mm f2.8 is my workhorse lens for capturing action, and I used to use it for everything. I semi-recently purchased a 105mm f1.4, and it's quickly become my go-to lens of choice for stationary subjects. It can't keep up with motion, but its ability to create crisp subjects and soft bokeh is amazing.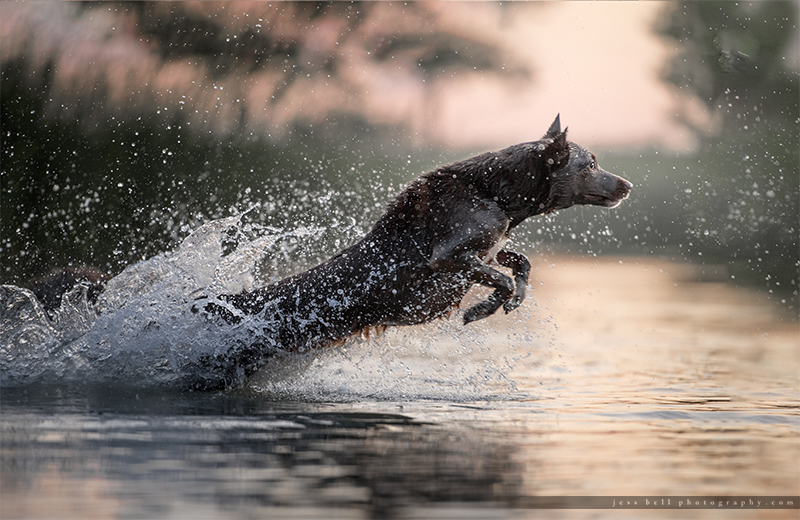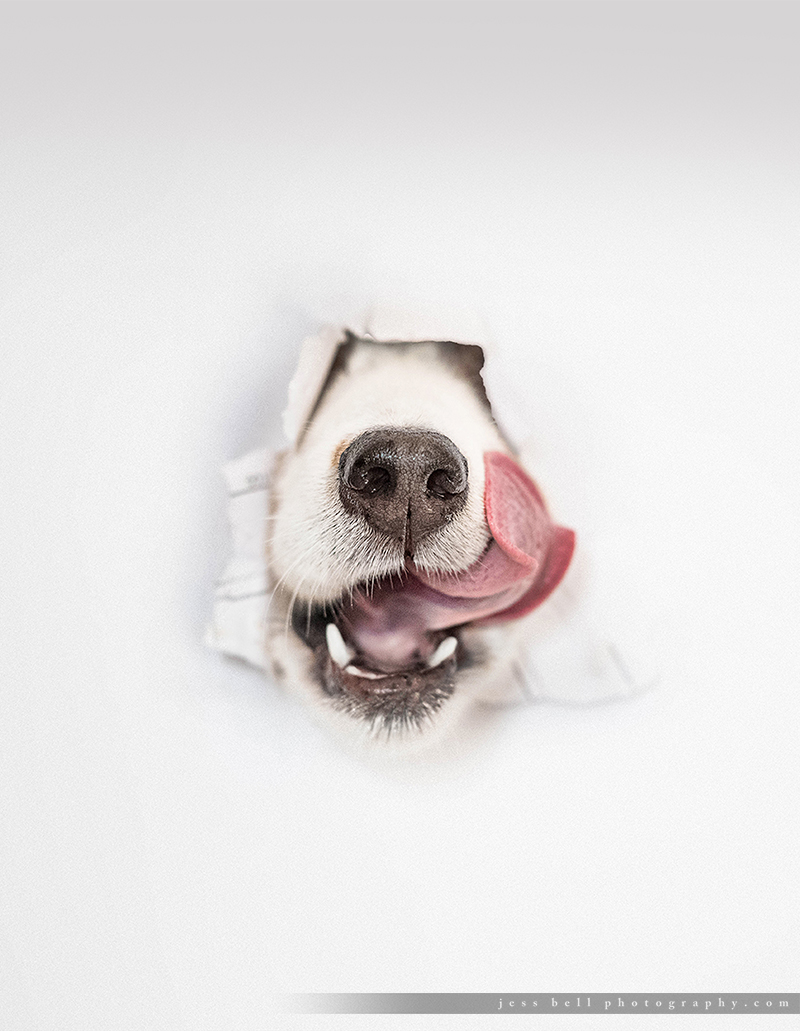 What drew you to making dogs your main photo subject?
I was a dog training nerd before I was a photographer. I have an awesome photographic subject in the form of my 9-year-old dog, Cohen. At last count, she knows 200+ cues, and she learns new things amazingly quickly (which resulted in her starring in a number of commercials). Whenever I have an idea for a photograph, she's always a willing participant. She works for cheese and Timbits (and anything else really!).
My work with my own dog introduced me to other like-minded dog trainers with amazingly talented animals. Once I moved to using other people's dogs as photographic subjects, it opened up so many new doors. It was refreshing to be able to focus on simply taking photographs and leaving the handling to others. My friends were enormously supportive as I tried new things with them, which gave me the confidence to begin to take on clients.
I love dogs' energy and athleticism. I also love their desire to please and their unwavering adoration of their people. They were natural photographic subjects for me. I love drawing out their beauty and personalities in each image.
What was the biggest challenge you faced in developing your photography business?
Understanding my own worth. It's hard to treat something about which you're passionate as a business. The thing which I value most is creating art. The things I needed to learn to value were my time, my experience, my gear, my expenses… The list goes on.  Photography is a business, just like any other. It's important to treat it like one if you want to take it seriously.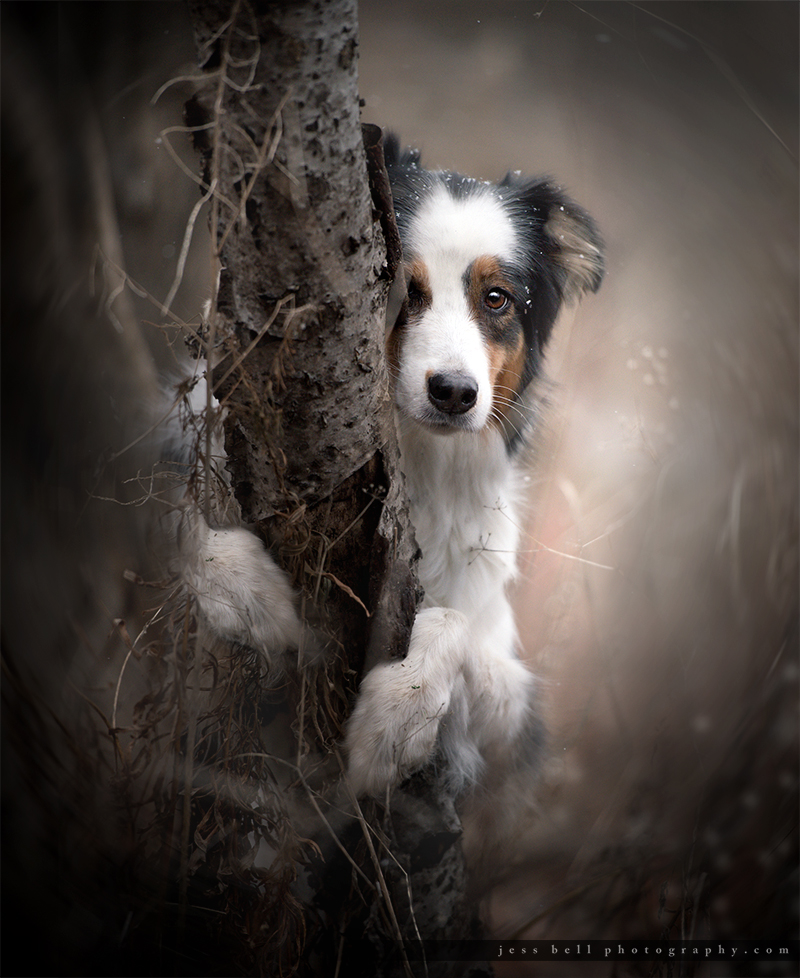 What advice do you wish someone had shared with you when you were just starting out?
1) "Without good light, you cannot create good photographs." Only recently is this lesson starting to really sink in for me. Learn to see the light within your frame. See the highlights, the low lights and the quality of the light around you. Photography is about more than simply having an attractive subject in front of your lens. Lighting is everything.
2) Take yourself seriously as a professional from the start. It helps both yourself and the photographic community in general. Socially we're at a weird point where art is consumed at a voracious rate and simultaneously seen to be without monetary value. Artists won't be taken seriously if they don't take themselves seriously first.
What is your most memorable dog portraits session to date and why?
I think one that stands out most in my mind was a model call I had at Toronto's beach in January… three days before I was due to deliver my daughter.
It was cold and windy. The weather switched between bright and sunny to overcast and blizzardy (and back) over the course of my time by the water. The models were all highly trained, they were a variety of breeds/mixes, and they were all very high energy. I was heavily pregnant and spent my time getting up, getting down, laying down, and contorting every which way that day.
I figured I would be unable to get out to photograph for the next little while, so I decided to really go all out that day.  I captured some amazing shots of the dogs in action, spent some great quality time with friends and was utterly exhausted by the end of it. I was even able to snag some shots of my own dog in action too, since a friend was able to handle her while I took photos — a rare delight when you're a photographer! It was a wonderful send-off before I took a brief hiatus to care for my new baby.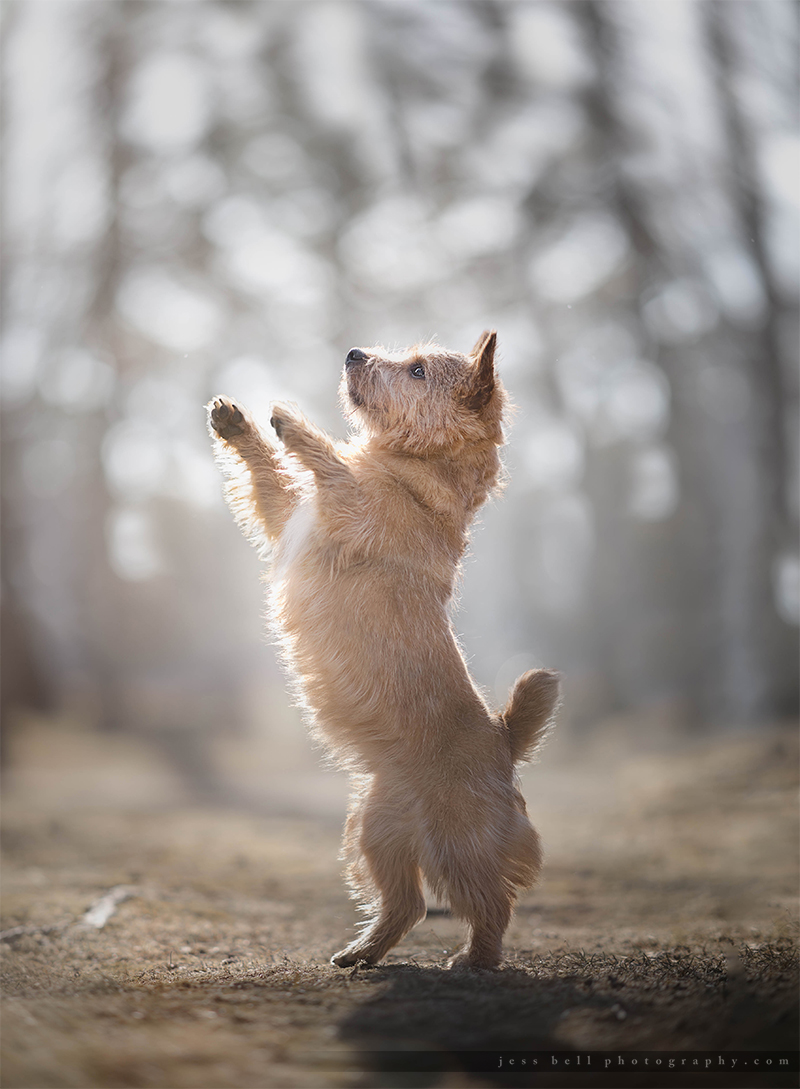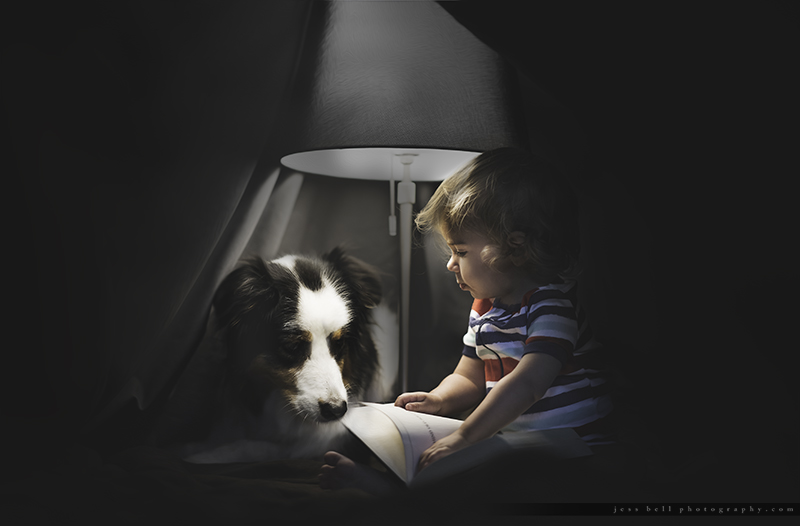 Any secrets to working with dogs?
Patience! Lots and lots of patience. And quite a bit of food.
My approach to photography is the same as my approach to dog training. Everyone involved should be having fun. If they're not, take a step back and reassess your approach. The beauty of photography is that all you need is for something to happen for a split second and it's frozen in time forever. So don't fret over a dog's sit-stay, or getting a killer head tilt. Go with the flow during your portrait sessions. Have some ideas going in, but be flexible. Animals don't tend to have great endurance when it comes to photographic sessions, so try to identify when something is or isn't working relatively quickly so you don't waste time.
Other miscellaneous bits of advice might be:
Get low! Shoot from below the dog's eye line to give it more presence.
Get focused! Nothing spoils a shot for me like when eyes are out of focus. I absolutely require that all eyes be crystal clear in my images.
Get textured! Try to fill your frame with interesting textures and light.
Be safe! The animal's safety is paramount.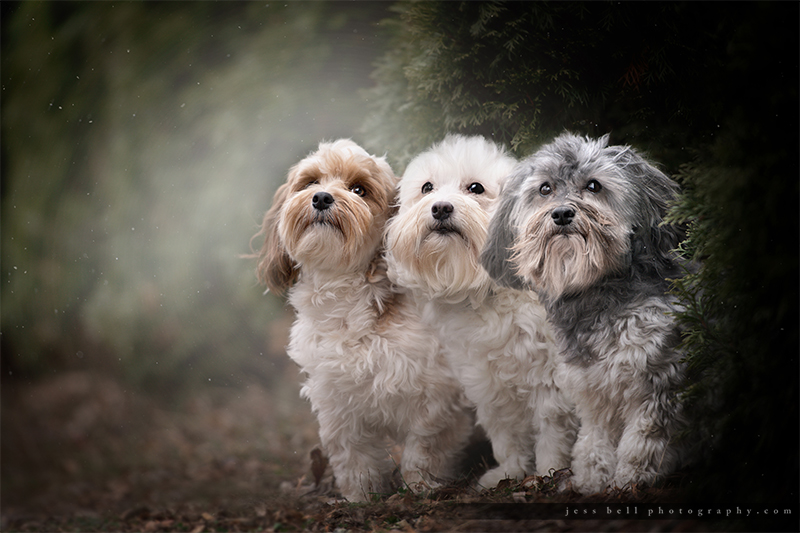 Is there anything else you'd like to add or wish people to know about your work?
It's no secret that I use a fair amount of post-processing. I've taken to avoiding using the word "photography" when referring to my work– I instead opt to say "imagery" since I feel like it more accurately encapsulates what I do. I love the power of Photoshop, and get giddy with excitement when I figure out new ways to use the program. Some people meditate to feel at peace: I edit photographs on my PC. I feel that the program allows me to make ordinary images extraordinary.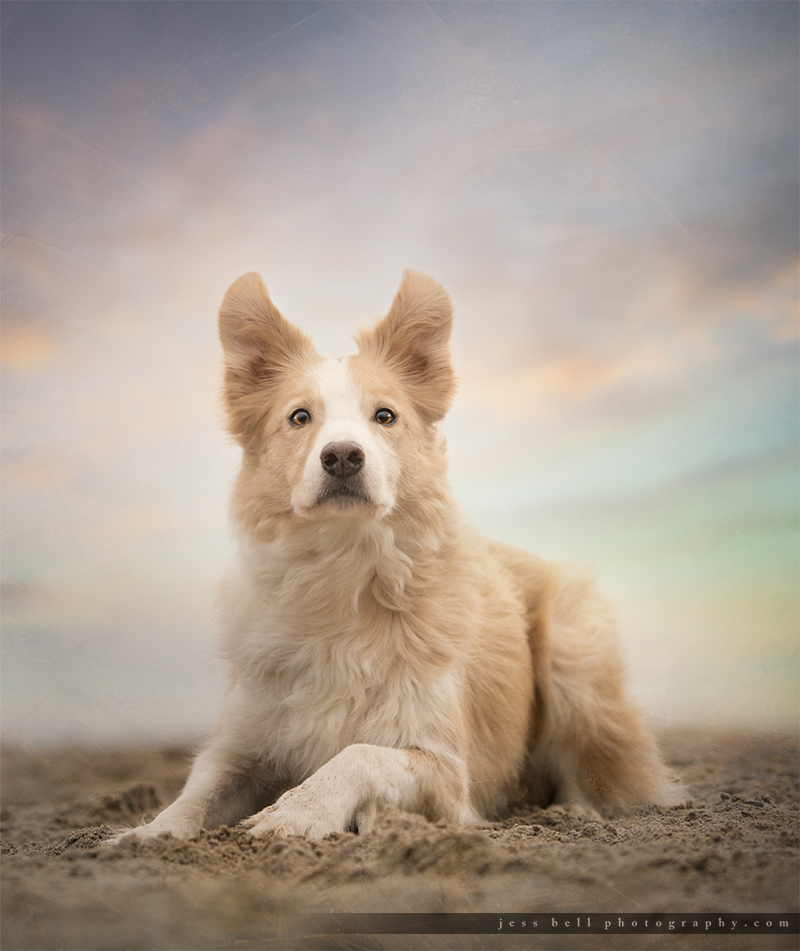 We are officially in love with Jess's art! To find more of what she does follow her photography adventures on Facebook and Instagram!
Thank you so much for taking the time to speak with Pawsh, Jess! It's been a tremendous pleasure learning more about your photography philosophy! We can't wait to see what shoots you do next!