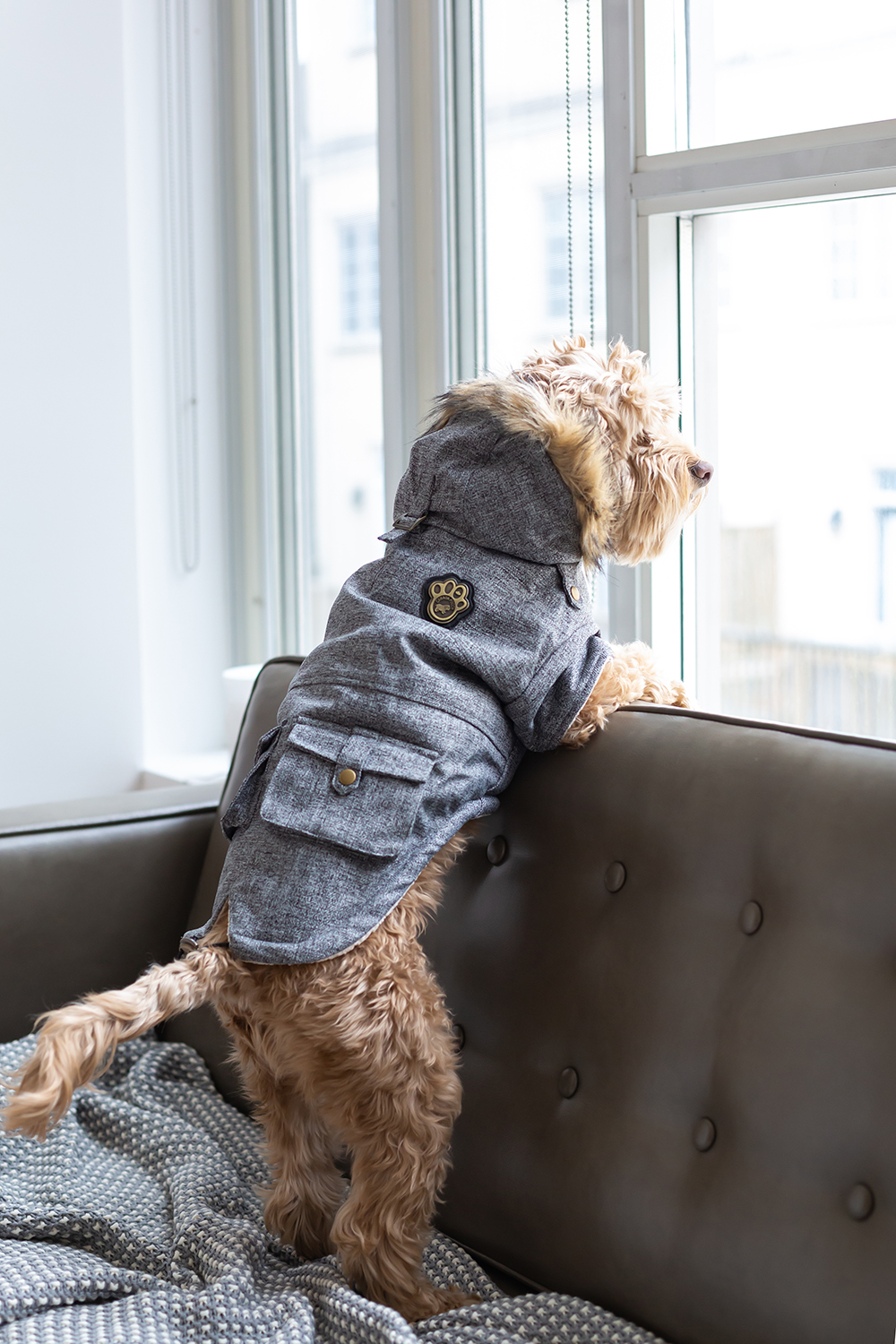 Does winter get your little one down? They want to go outside, they want to run, they want to play in the snow, but the plunging frigid temperatures make outdoor playtime tricky. The result? Pouty pups — and we can't blame them! Fortunately, we've discovered a truly exceptional dog parka that will keep your doglet toasty warm! Keep reading for all the details!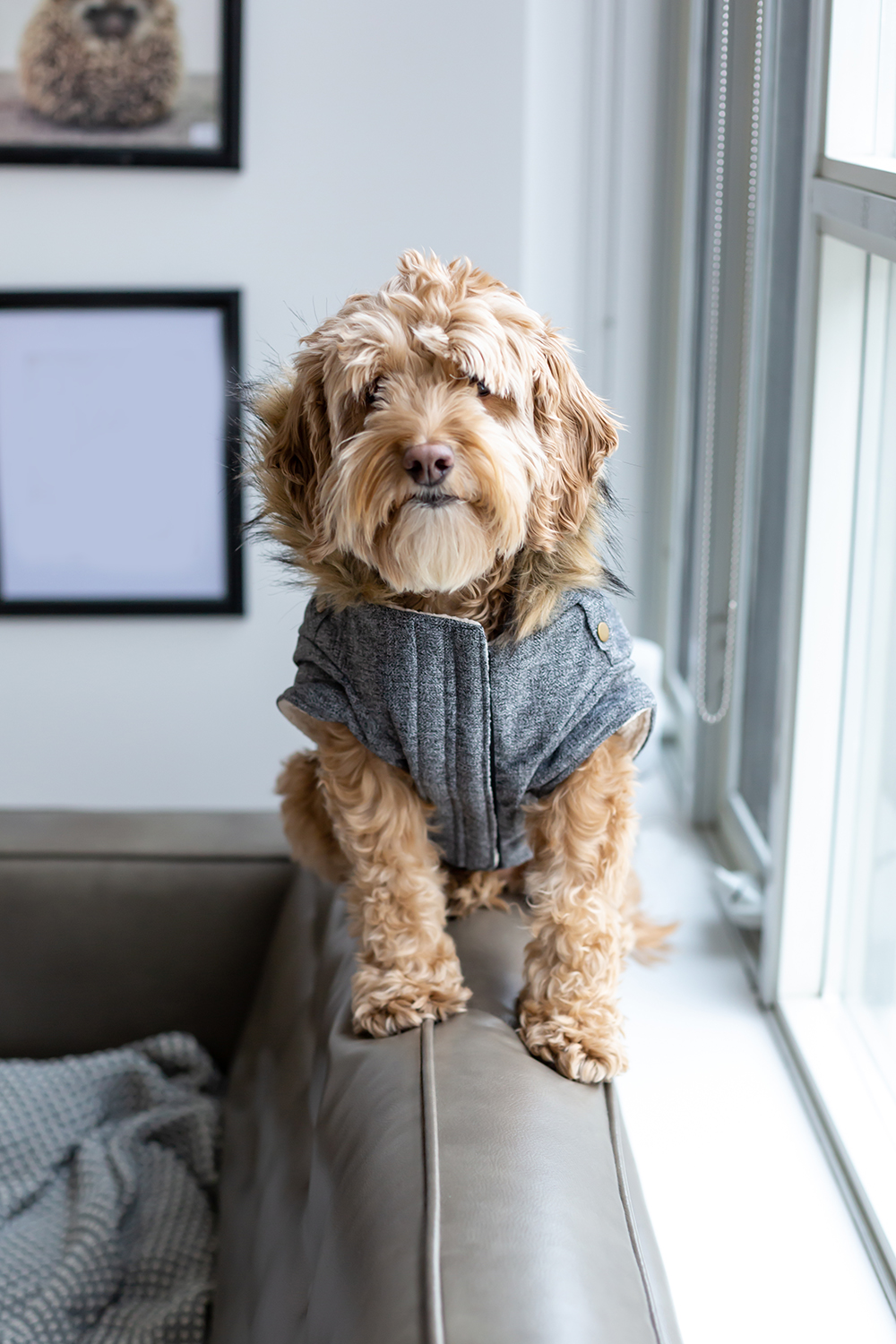 Introducing (drumroll please) the gorgeous, the exquisite, the chic yet utilitarian Alaskan Army Parka from our dear friends at Canada Pooch. This brilliant gem of a garment comes — wait for it — with a luxurious sherpa lining. Did you hear that? Sherpa! The faux down insulation, water-resistant canvas shell and brass trims and details makes this dog parka nicer than any coat the humans here at Pawsh own. True story!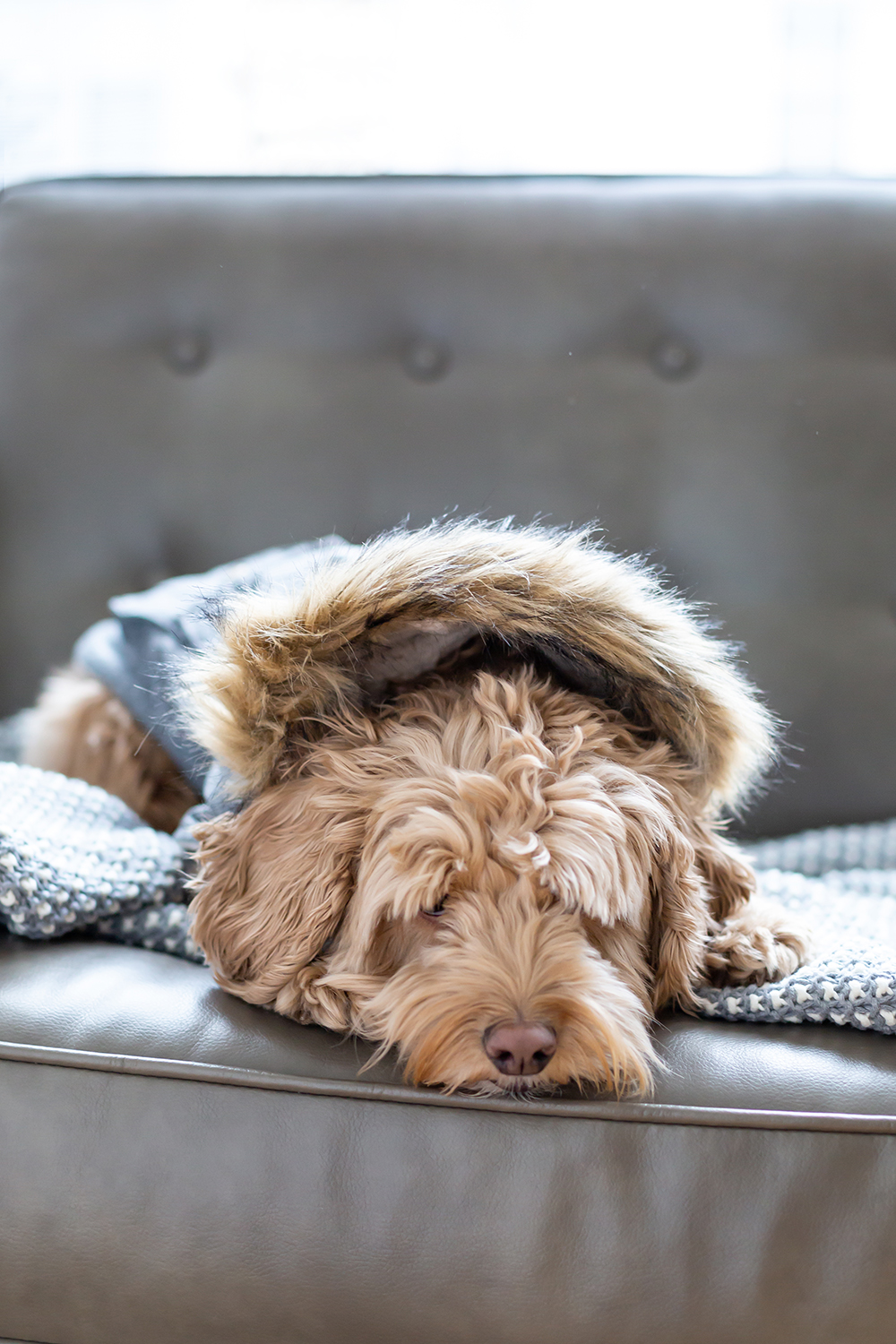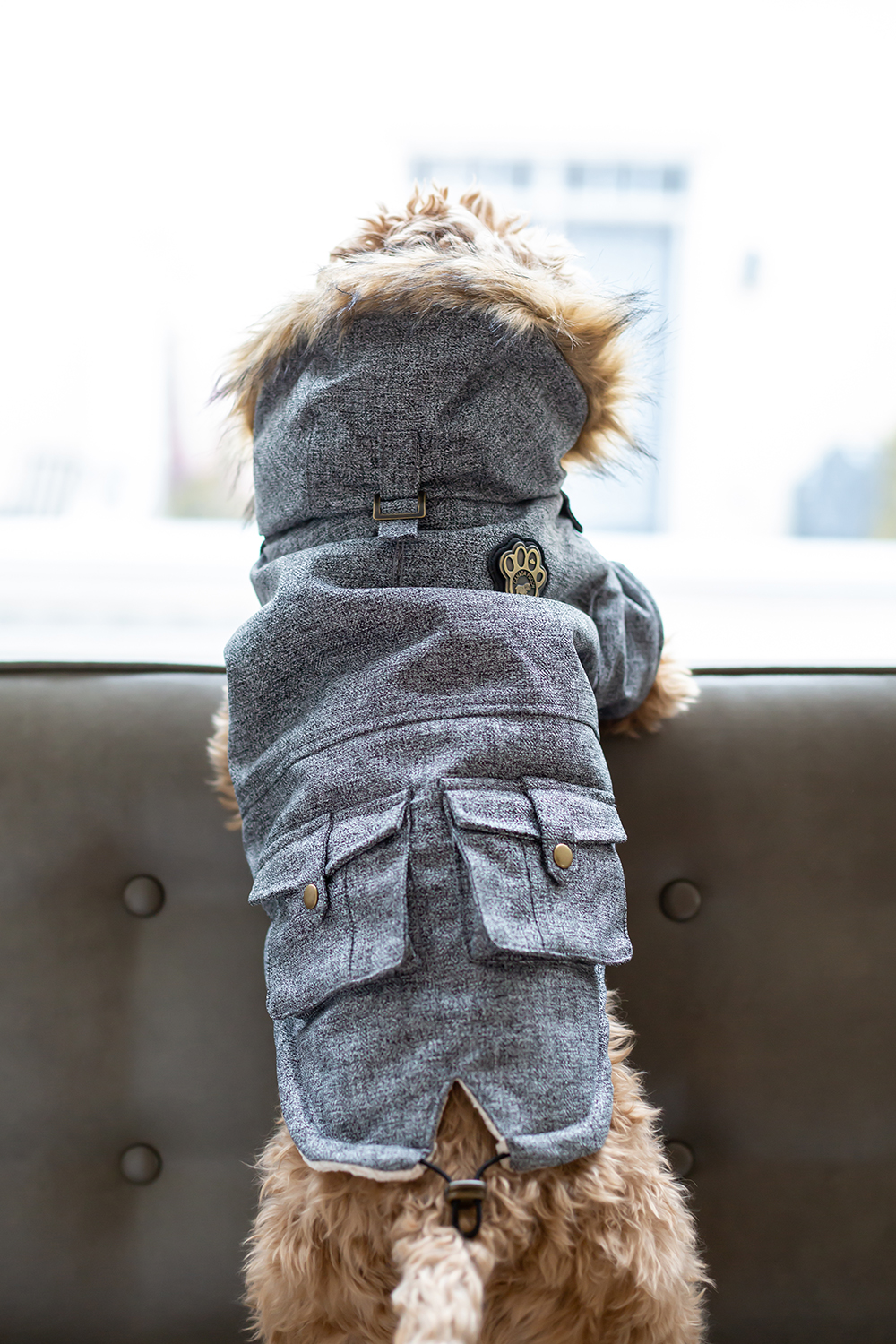 We adore the heather grey colour because the neutral shade means the pupster won't clash with whatever you're wearing on your walk too! However this style is also available in maroon and green if you prefer. With a convenient velcro fastener, two spacious pockets that are secured with snaps (which means our floofy friends can carry their own poop bags, how dignified!) and an easy access leash/harness slit, this perky parka has thought of everything!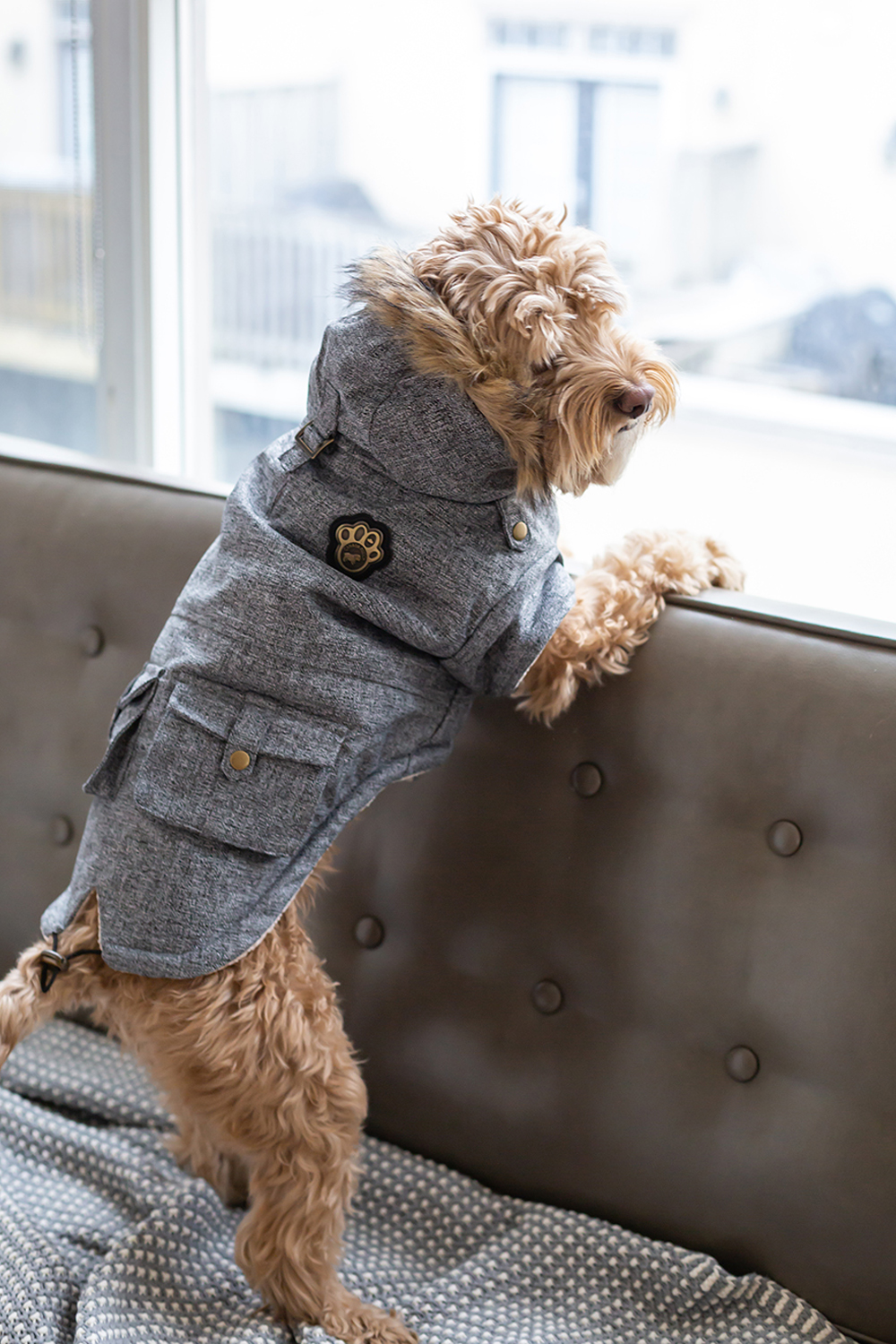 Investing in your dog's winter wardrobe means they won't be restricted to staring longingly out of the window dreaming of winter adventures. With the right attire, like this high quality Alaskan Army Parka that was built to work and take on the elements, your dog can live their best life exploring winter wonderlands!
{Dog model: The Real Gooseberry  |  Photography by: Gooseberry Studios}