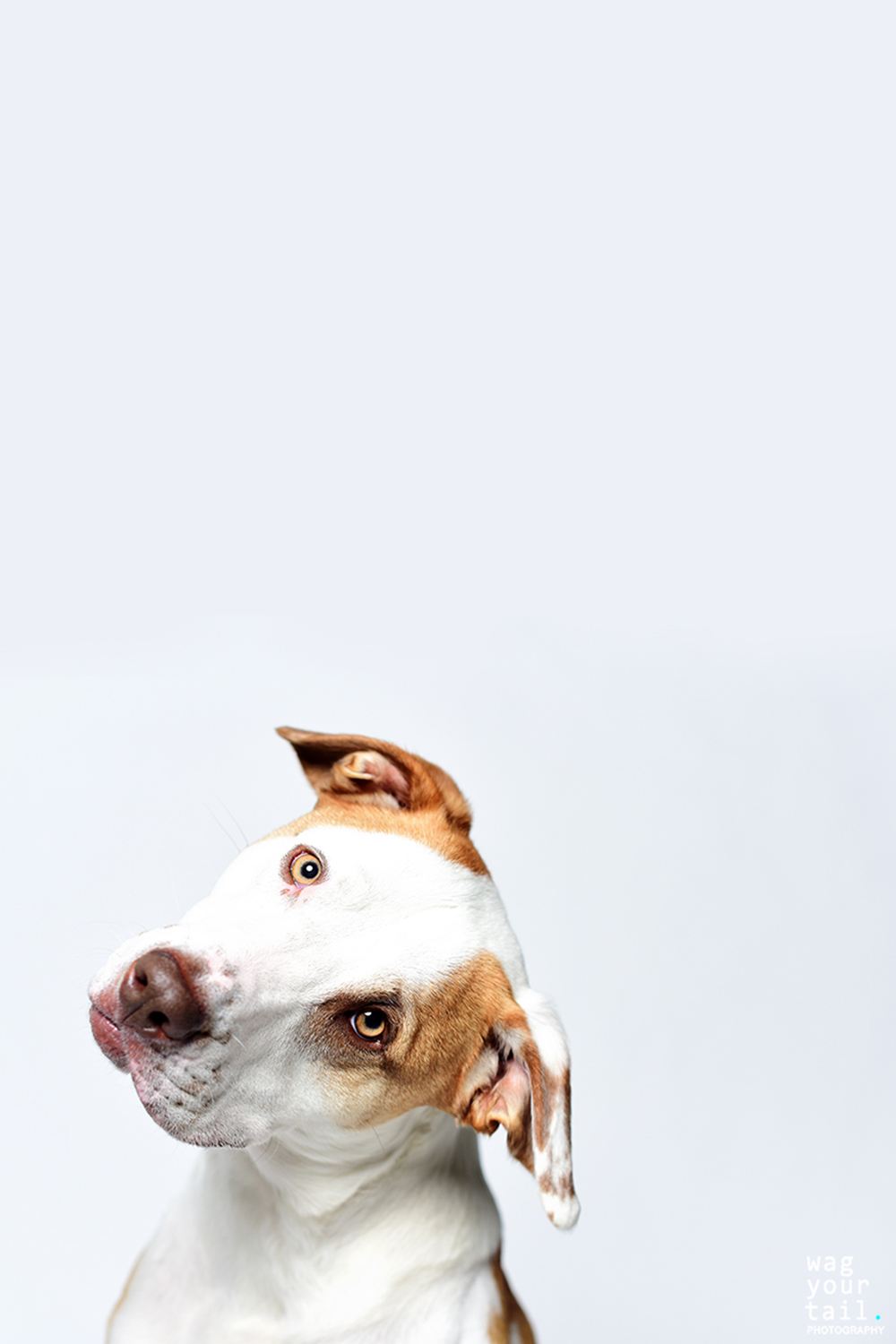 What do you get when you combine an adoption story that began on Father's Day, a goofy bully mix pupper, called Lovie, and a talented Denver dog photographer? Pure adorable magic! As a result, this photo session is full of funny heart-melting moments, true love and fun! Keep reading for the full session if you're interested!

Wag Your Tail Photography is a Denver dog photographer with a fresh shooting style that captures fur-babies in their true colours. Here's what Christina, the human behind the camera, has to say about Lovie's forever family shoot!
ABOUT THIS DENVER DOG PHOTOGRAPHER SESSION
For this session, Lovie's parents reached out to me to schedule a studio session in our Denver studio to celebrate and document him joining their family. Lovie is a Bully mix and had the BEST expressions and head tilts ever! Our time in the studio with him was so much fun.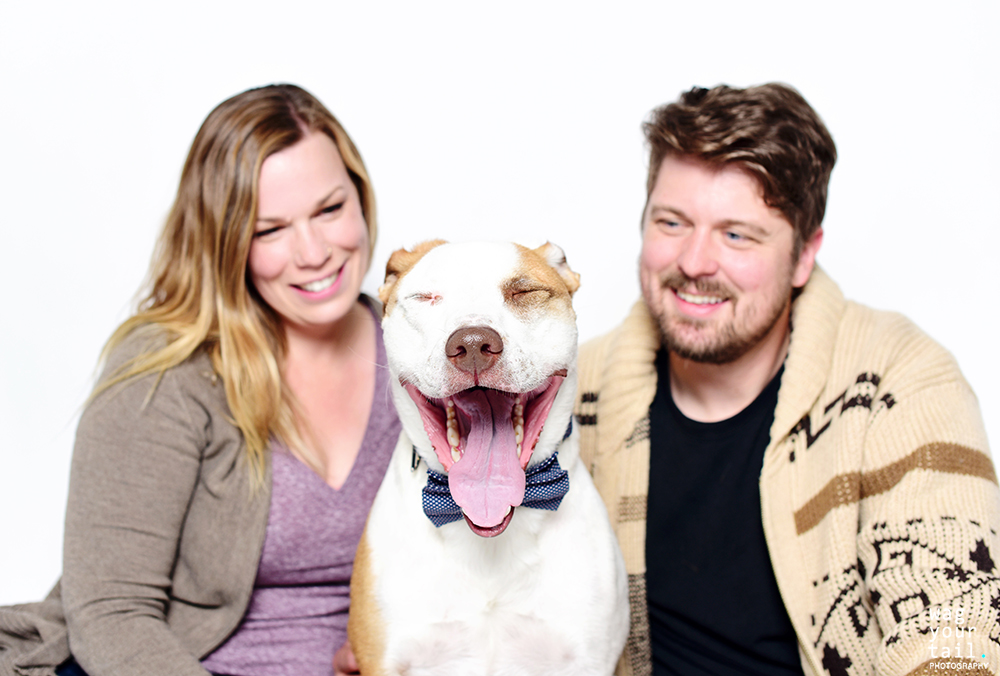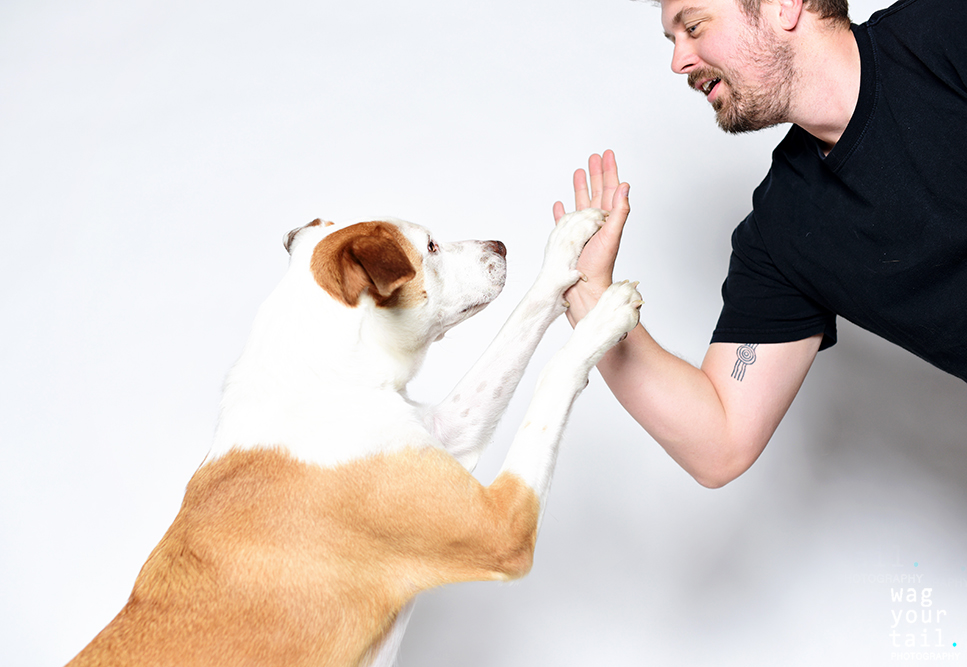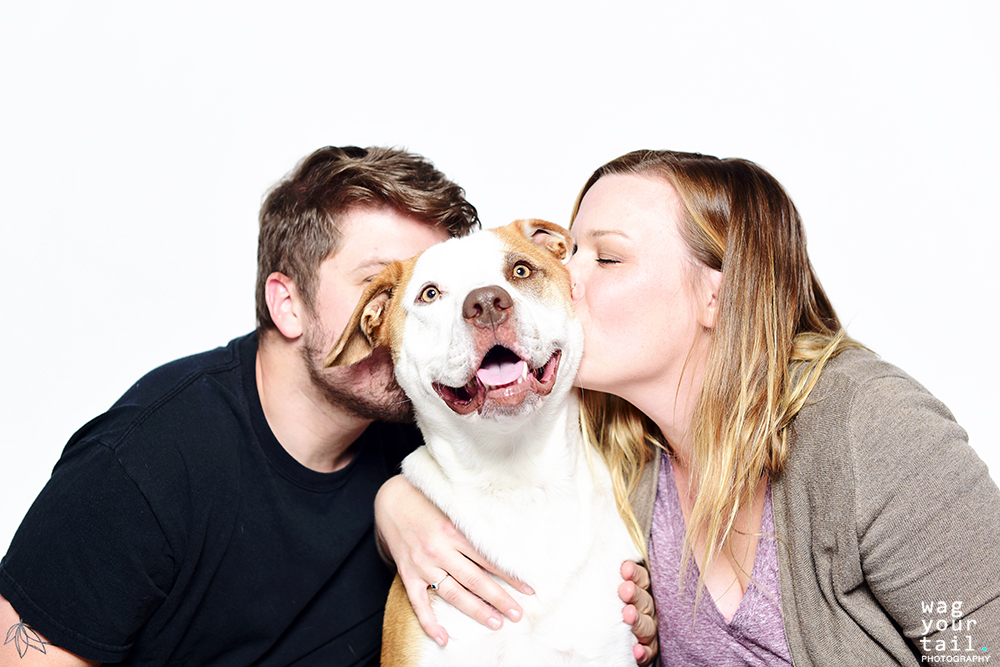 Lovie's parents joined in on some of the photos, too, which made for some adorable family pics. As with most younger pups, Lovie had a lot of energy, but he was also very good at staying put for a few seconds to allow me to capture the shot. I totally fell in love with this handsome boy and am so happy he and his parents came in for this super fun and memorable session.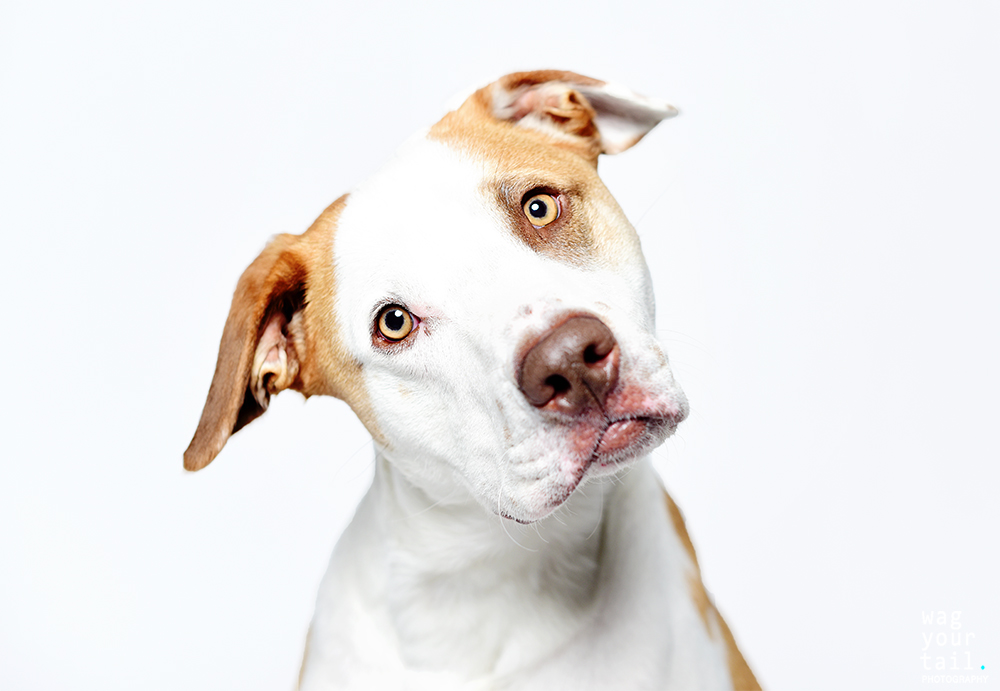 A LITTLE MORE ABOUT LOVIE (IN THE WORDS OF HER DOTING DAD):
"Lovie came into our lives on Father's Day. We fell in love with him as soon as we saw him in the shelter. Somehow this amazing pup had been brought to the same shelter TWICE! Lovie is just over two years old and was adopted out as a "Lab Mix," though DNA testing told a different story (Bully mix). He is full of energy and love and absolutely lives up to his name. He is always excited to meet new people and grace them with lots and lots and lots of smooches! Lovie totally completes our family and we are thankful everyday that he found us."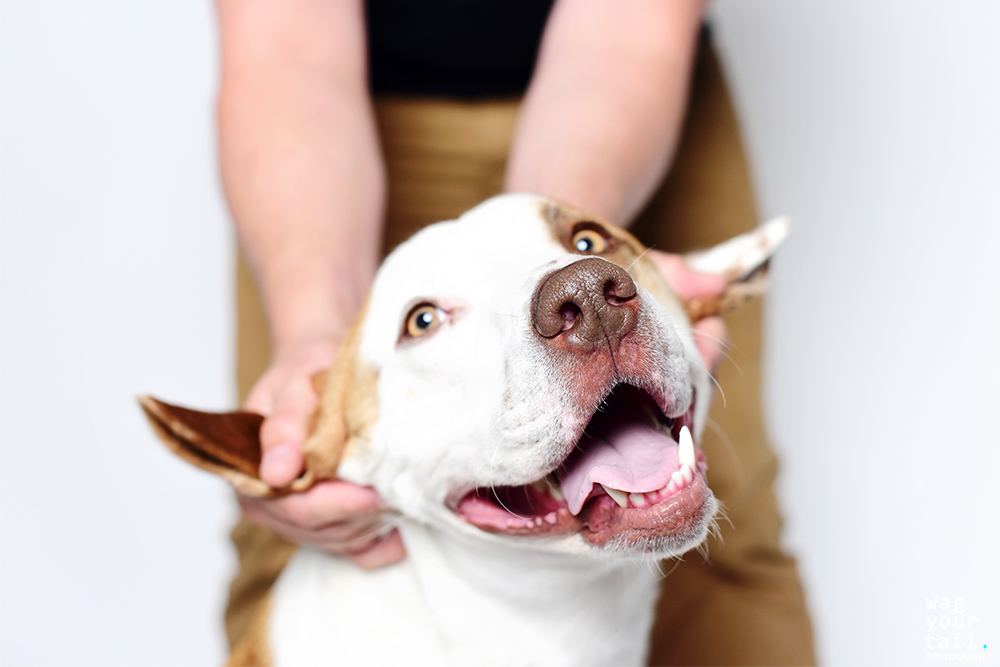 SEE MORE OF DENVER DOG PHOTOGRAPHER, WAG YOUR TAIL PHOTOGRAPHY'S, WORK AT:
WEBSITE  |  INSTAGRAM  |  FACEBOOK  |  PINTEREST