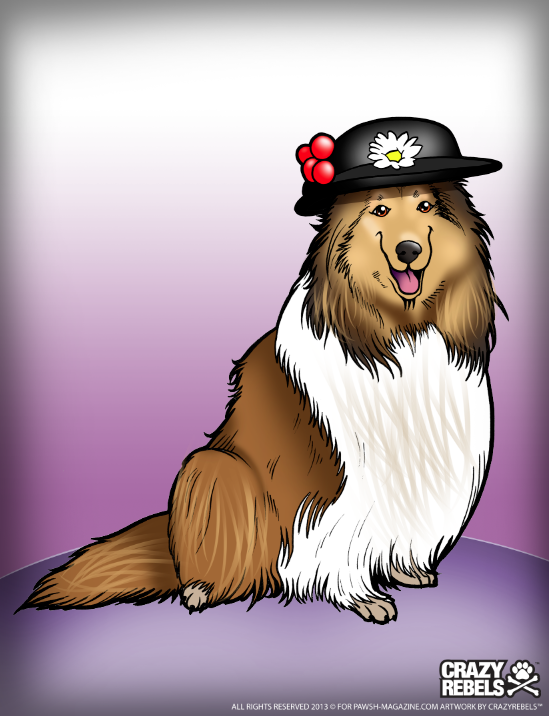 Welcome to the second installment of Pedigree Poems! Today I hope you'll enjoy this little ditty about the Rough Collie — a breed that is near and dear to my heart, as my childhood dog, Trilby, is a collie-retriever mix and the sweetest, most empathetic dog I have ever met in my life.
"The Rough Collie is anything but
A rough-and-tumble, rowdy mutt,
Instead she's the sweetest and gentlest of souls,
Who loves to assume a Mary Poppins like role.
Kids are her favourite and she adores long walks,
With her family unit, who she sees as her flock.
She comes from Scotland; a bonnie wee lass,
Who is calm and intelligent and never gives sass.
She dresses in sable, white and tan,
And is a wildly enthusiastic fan,
Of agility and flyball, or a bit of the two,
  Though she's happiest when spending time with you."
Tremendous thanks once again to my dear friends at Crazy Rebels for this darling illustration. I always think collies are the Mary-Poppins characters for the dog world and her sweet little bonnet really completes that personification!
Stay tuned for the next Pedigree Poem next month. Which breed would you like me to rhyme about next?
PAWSH PERKS: An ode to Boston Terriers.