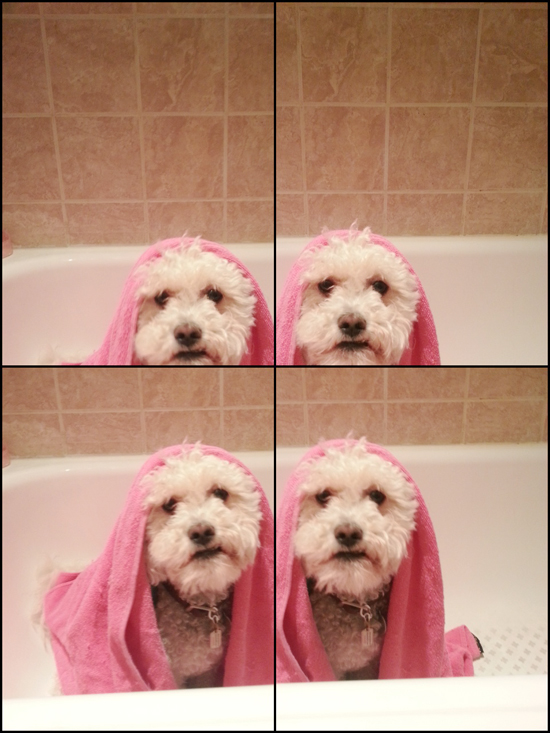 We all know why it is important to pet-proof our homes, but here are five bathroom dangers for pets that you may not have considered…
1)  Open garbage
Most people consider garbage to only be of interest to curious puppies when in actual fact it appeals to canines of all ages. Even a dog who has never expressed any sort of attraction to your bathroom garbage can surprise you by one day deciding to entertain themselves with it. Tissue, floss, Q-tips and other common bathroom items can cause major damage to your dog if ingested. So spring for a garbage can with proper lid just to be on the safe side.
2)  Medications
Be sure to keep all medical items locked away in a secure medicine cabinet and not left out and about on the counter for curious noses to discover. Just like small children, dogs are notorious for putting everything in their mouths and swallowing a few errant pills can cause severe health problems or worse. Common household medications including Tylenol, Advil and birth control pills can be poison to pets if consumed.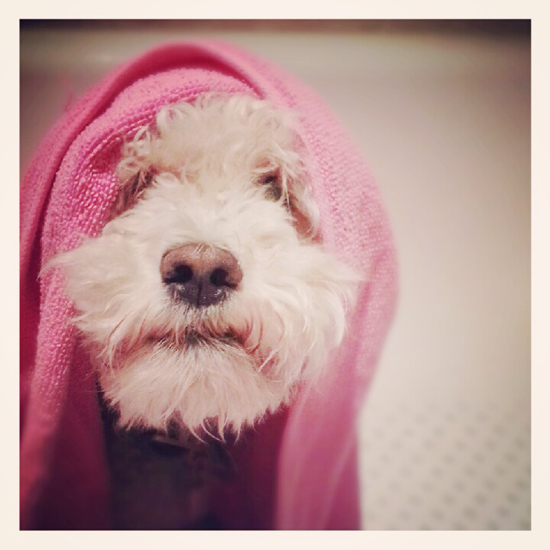 3) Keep bathtub sides clean
It may be tempting to leave a bar of soap, a bottle of scented bubble bath or your razor on the side of the tub, but these everyday items, if discovered by your dog, can be lethal. Opt for a shower organizer instead to play it safe and prevent your dog from giving into temptation. Also be sure to keep all other bath and cleaning products out of harm's way.
4) Bathroom appliances
Hair straighteners, curling irons and electric razors can be dangerous for pets if not kept out of their reach. A dog can easily burn their nose on a cooling hair straightener as such devices can heat up to 400 degrees! Be mindful of where your pet is while these appliances are in use and once again keep them a safe distance away.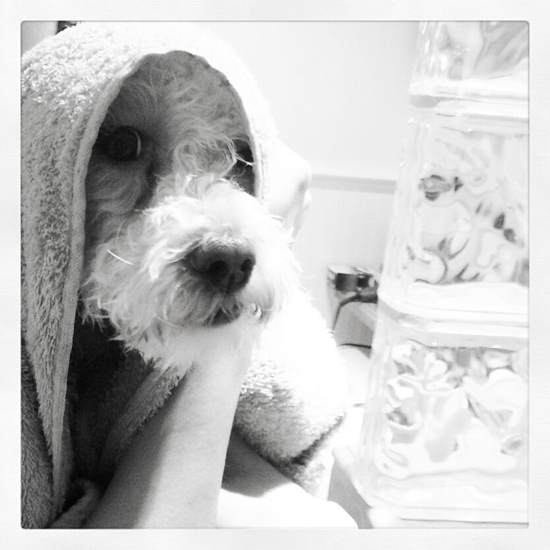 5) Slippery floors
Sometimes after a long hot shower your bathroom can become covered in condensation and moisture causing floors to become slippery. Be sure to keep your pet calm and steady should they be present when the room is in this condition as hyper behaviour can potentially result in a nasty slip or injury.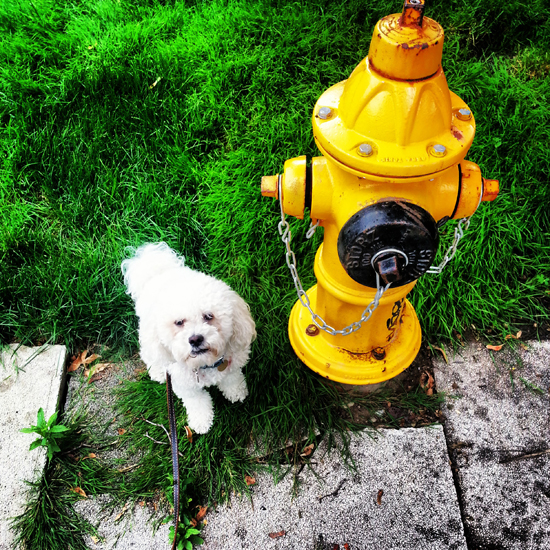 So remember, keep an eye out for these everyday hazards and keep you pup to their own little restroom — such as the hydrant on the street.
***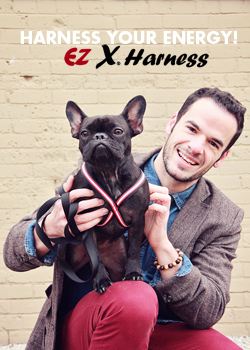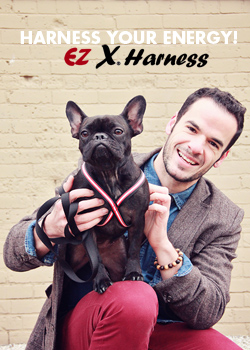 This article was made possible by EZ X Harness, a revolutionary new harness that will help keep your dog safe when out on their walks! The EZ X Harness takes safety, comfort and control to a new level! Avoid neck injuries and eliminate pulling! Just Easy On and Easy Off. Great for sport, about town or riding in the car! Available in all sorts of colours — a safe style for everyone! Follow them on Facebook!