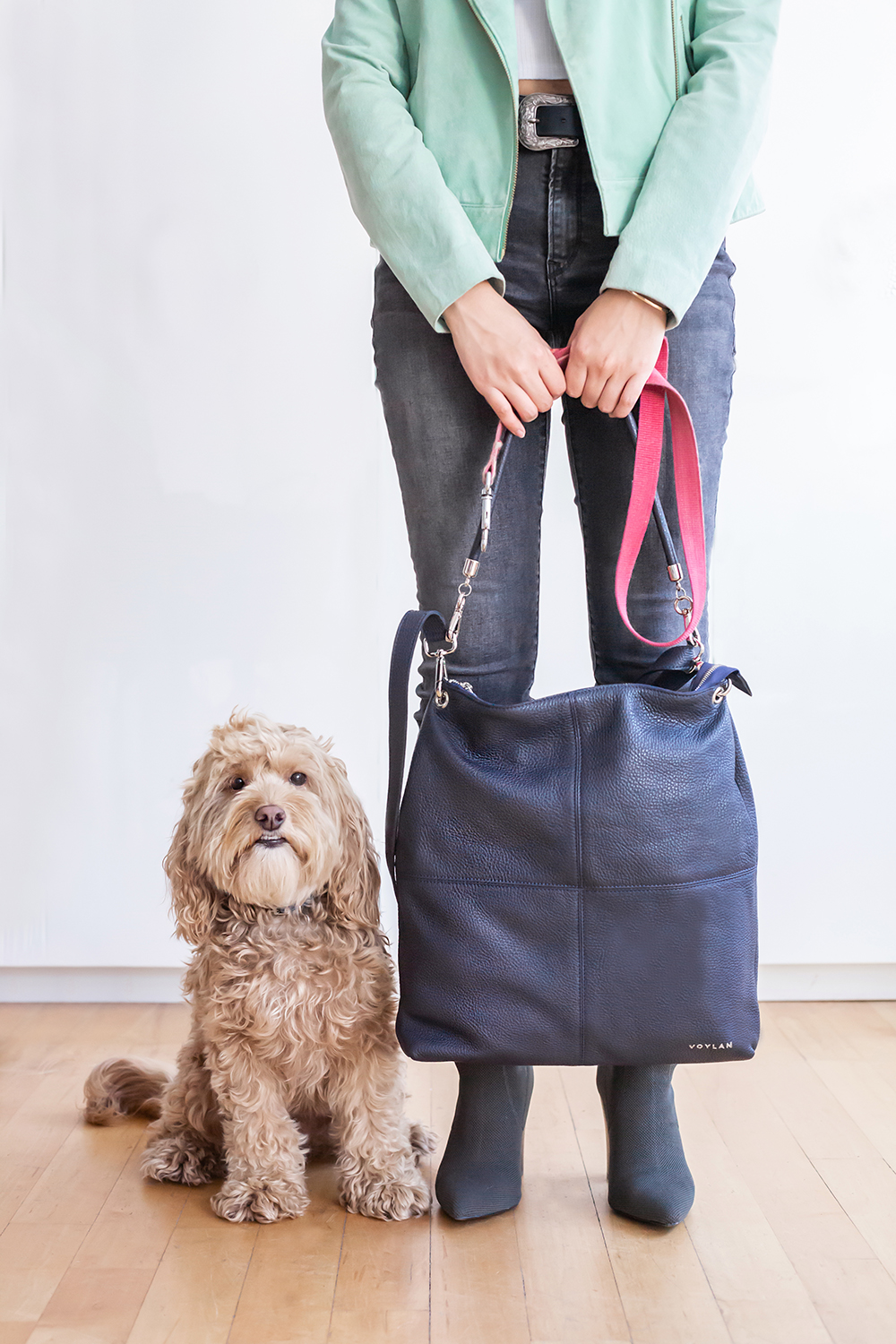 One of the joys of sharing our life with a canine sidekick is taking them out and about on a regular basis. And while their happy-go-lucky vibes add a smile to the day, there can be no denying that pups out on the town require a lot of accessories — accessories that often get tangled up and lost in the bottomless abyss that is the conventional purse.
Dog mamas, what if we told you that we have discovered an elegant, sophisticated must have handbag that will keep your dog essentials separate and organized from the rest of your work bag? Well we've made such a discovery in the beautiful Canadian designer handbag brand, VOYLAN. Keep reading for the too good to be true news!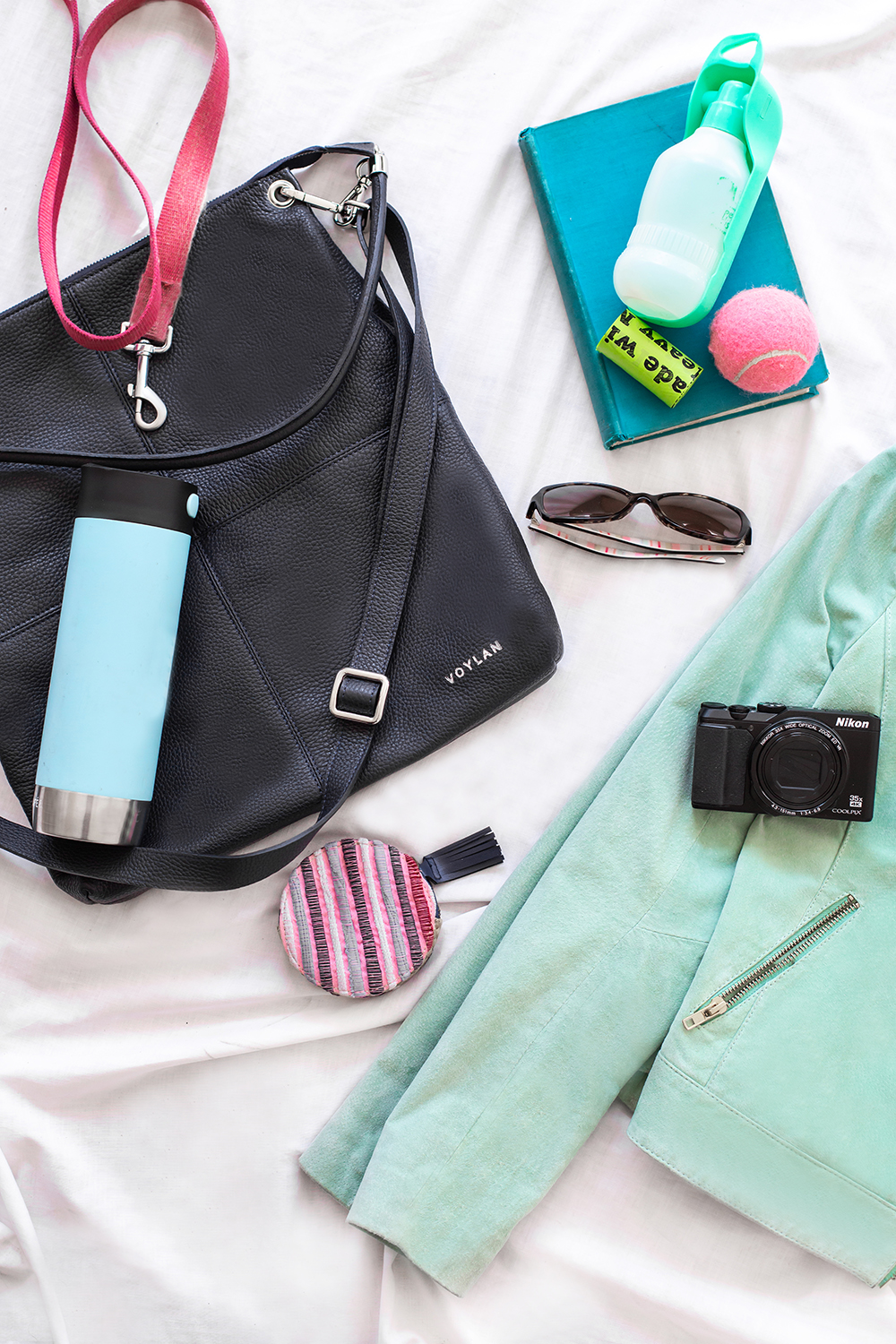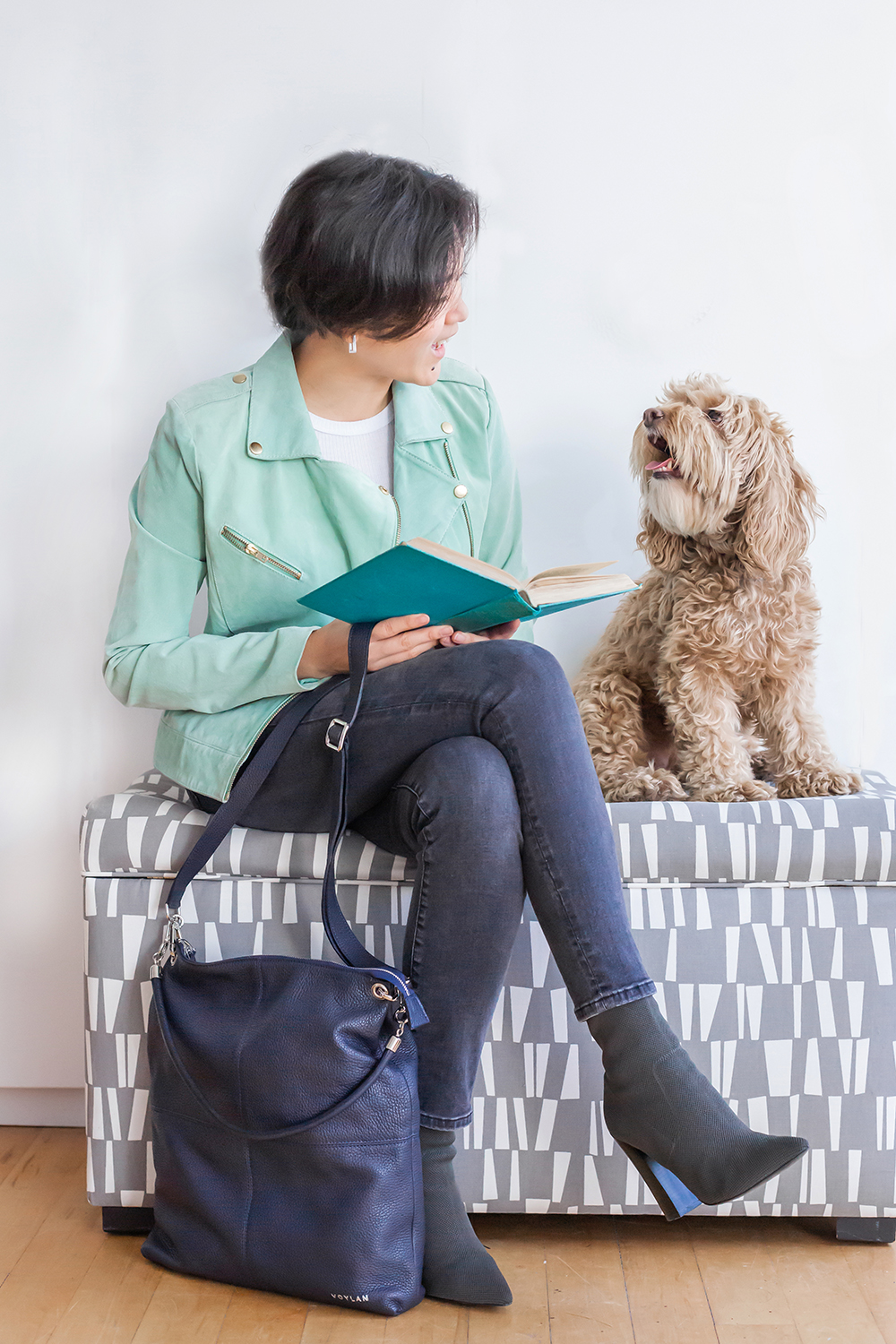 Whether packing your designer handbag for a quiet Sunday hitting cosy cafes or getting ready for a busy day at the office, VOYLAN has you covered for all your boss babe and dog mama essentials! Each style of must have handbag — messenger, hobo and tote — sports a minimalist exterior, making these bags a simple, yet luxurious, addition to any outfit.
Blending old world luxury with modern utility, these beautiful practical staple pieces easily transition from back-to-back meetings to weekend getaway. We also love that these Canadian bags are designed in Toronto and crafted by a family run workshop in Italy, ensuring a thoughtful, high-quality finish that is as sleek as it is durable.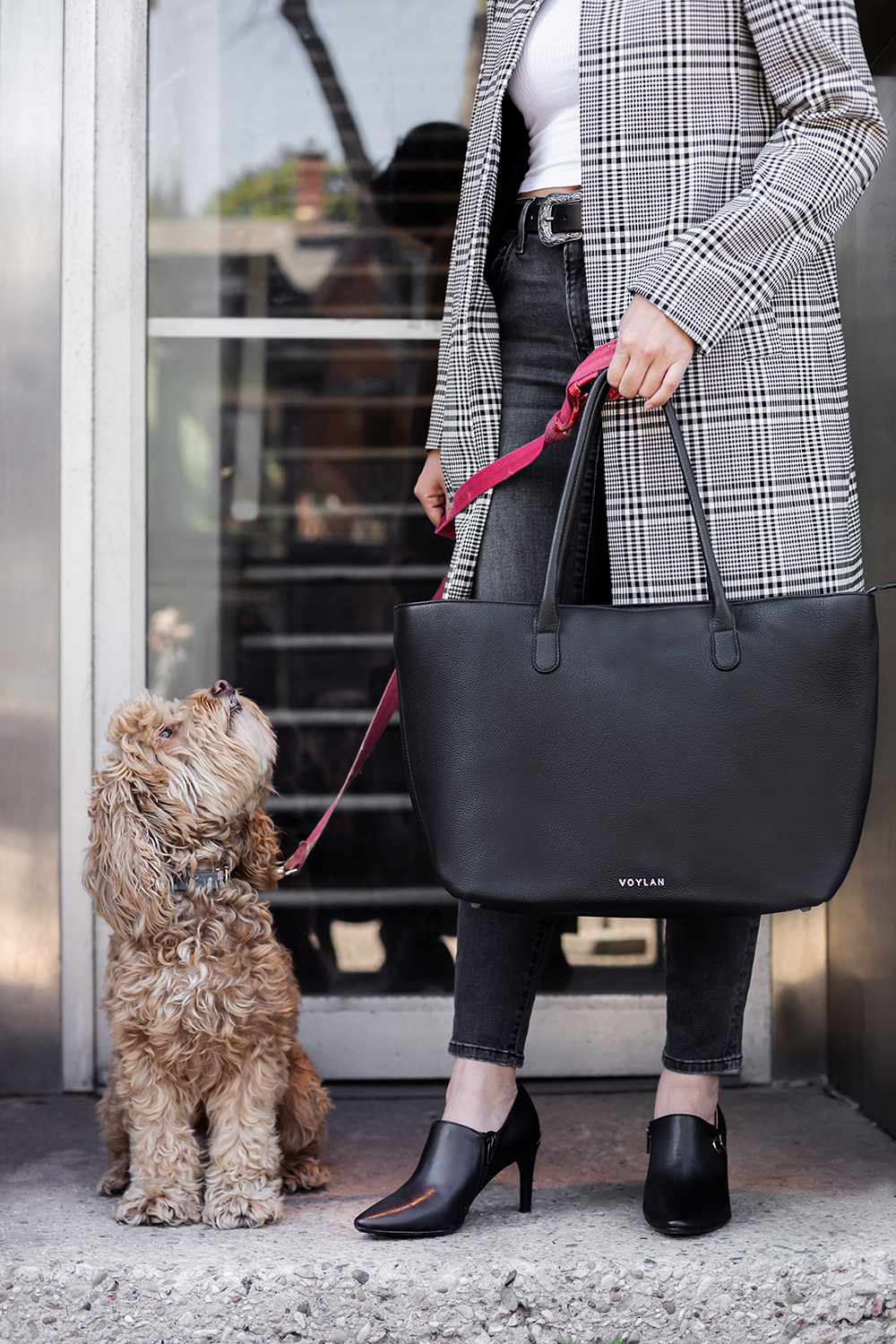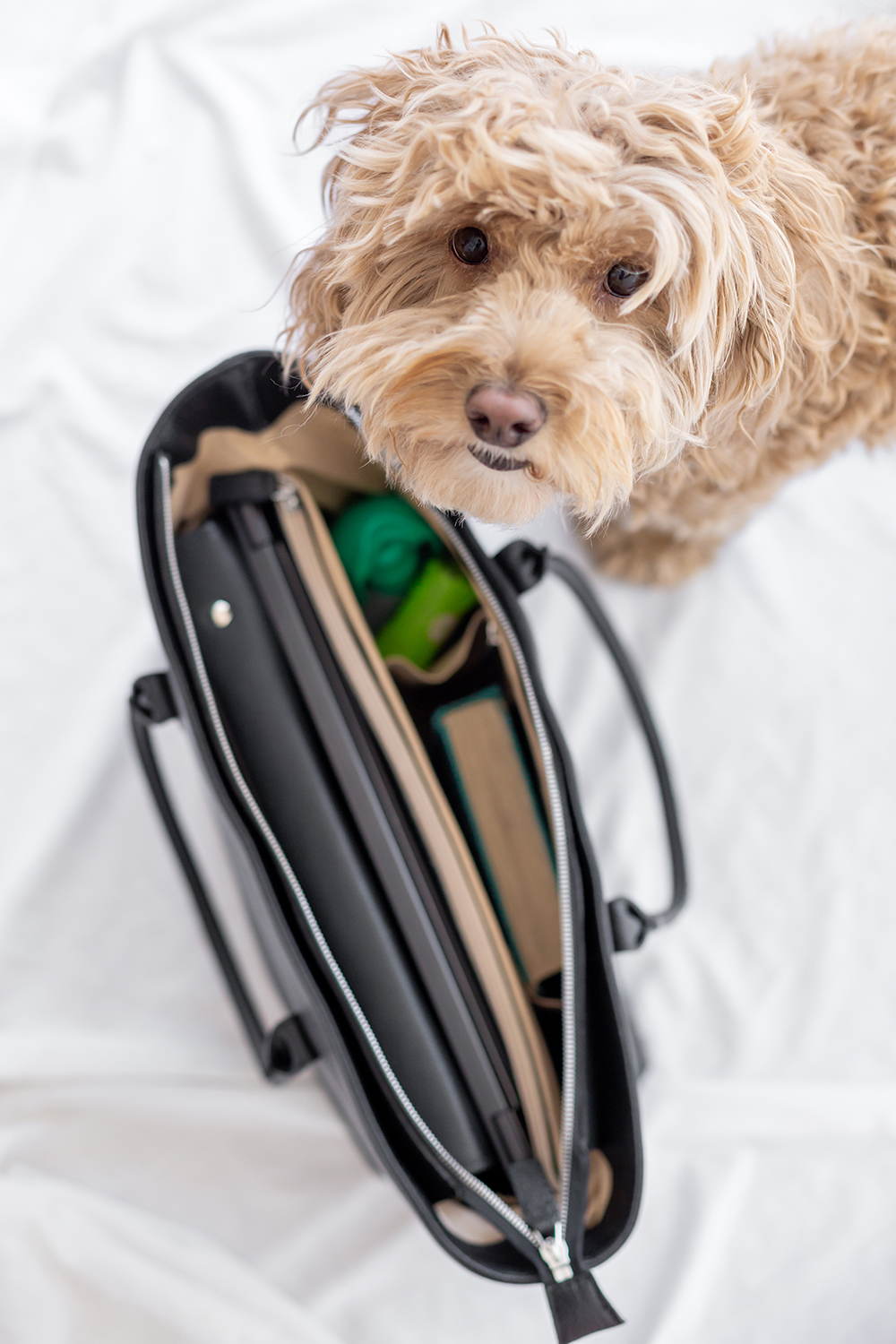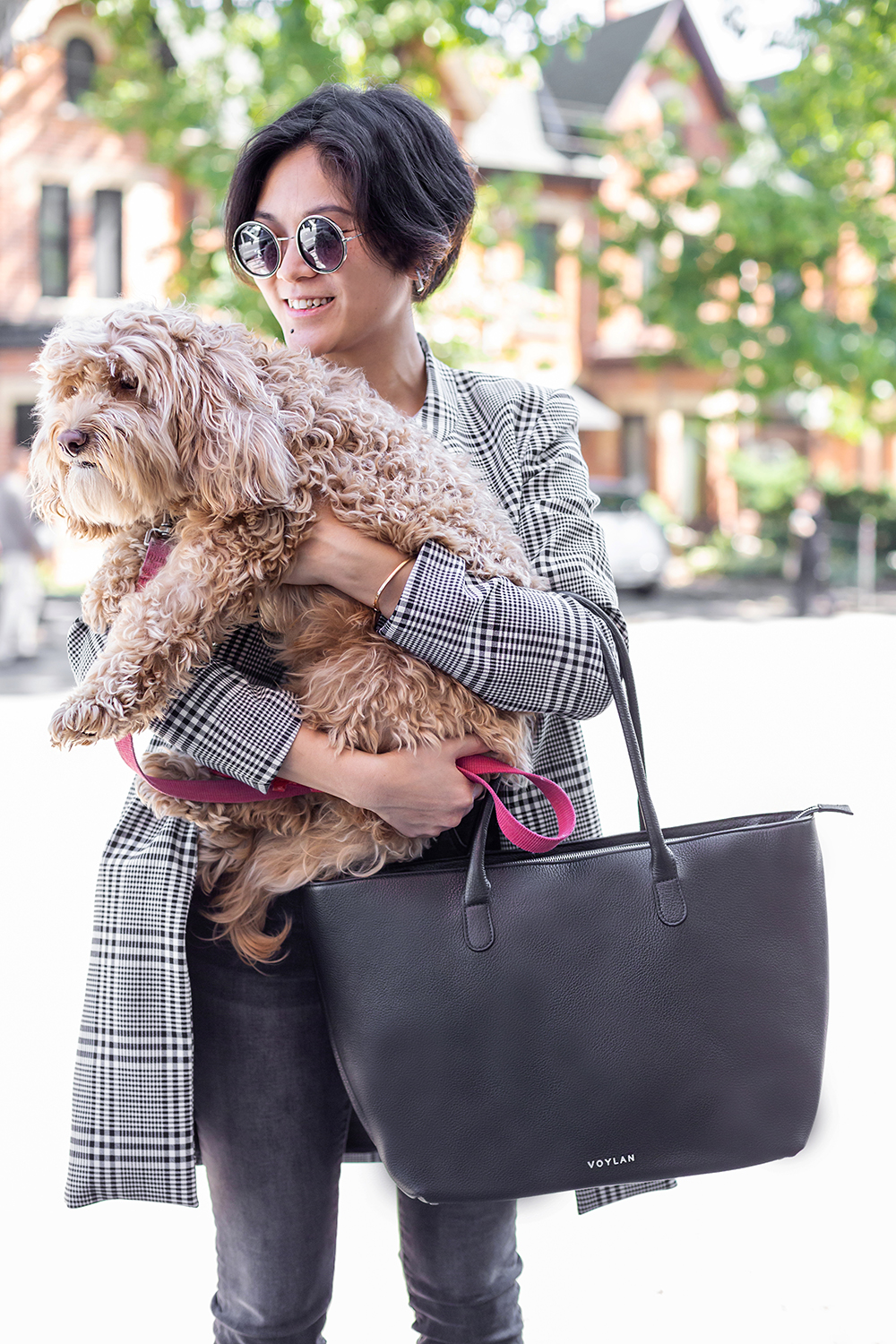 But wait! We haven't got to the best part about this designer handbag line — the part that made us, as fellow pet parents, fist pump with glee! Each handbag style has a unique interior design of open compartments to separate contents! That's right! You can effortlessly pack your laptop, notebooks, makeup, water bottle, phone, keys AND dog accoutrements in the blink of an eye because everything has its – own – designated – compartment!
No more reaching into your bag for a pen and accidentally pulling out a string of unrolled doggy-doo bags! No more having your extra in-case-of-emergency dog leash tangled up with your earphones! No more worrying that that slobbery tennis ball you played fetch with Fido with on your way to work is brushing up against your Insta-worthy agenda! No more dog treat crumbs getting all over everything! Total bag bliss and a wonderful fashion-forward option for dog mamas.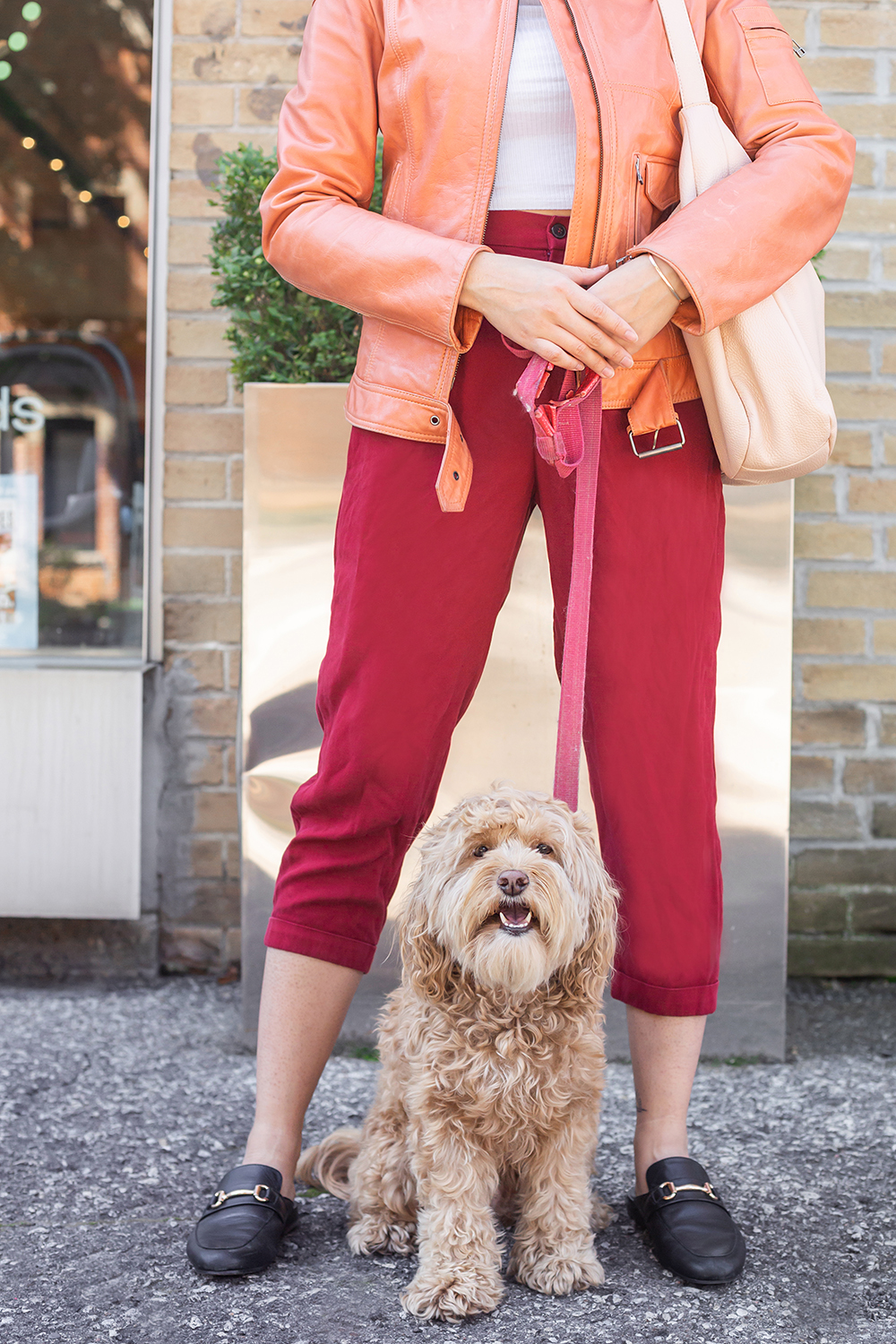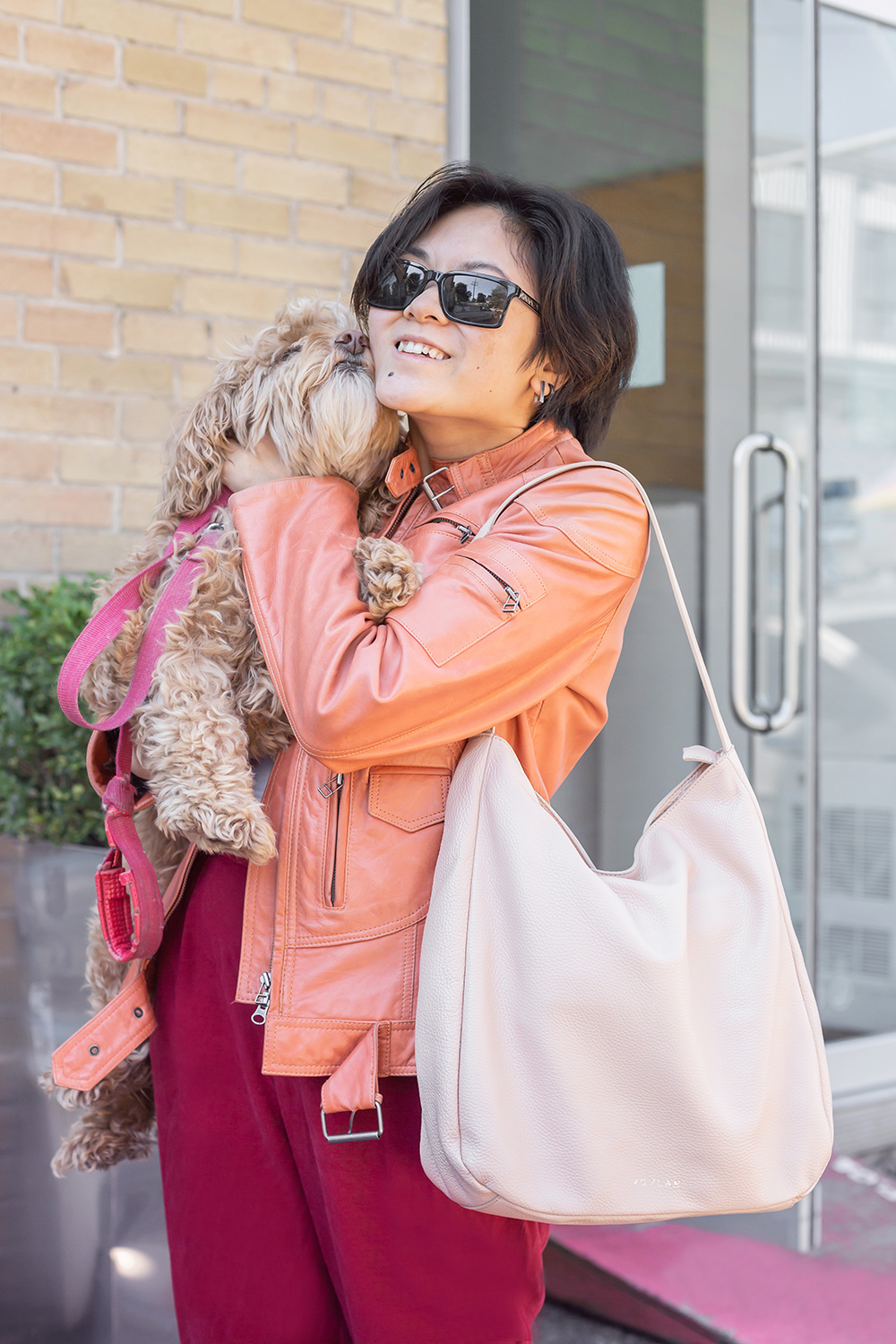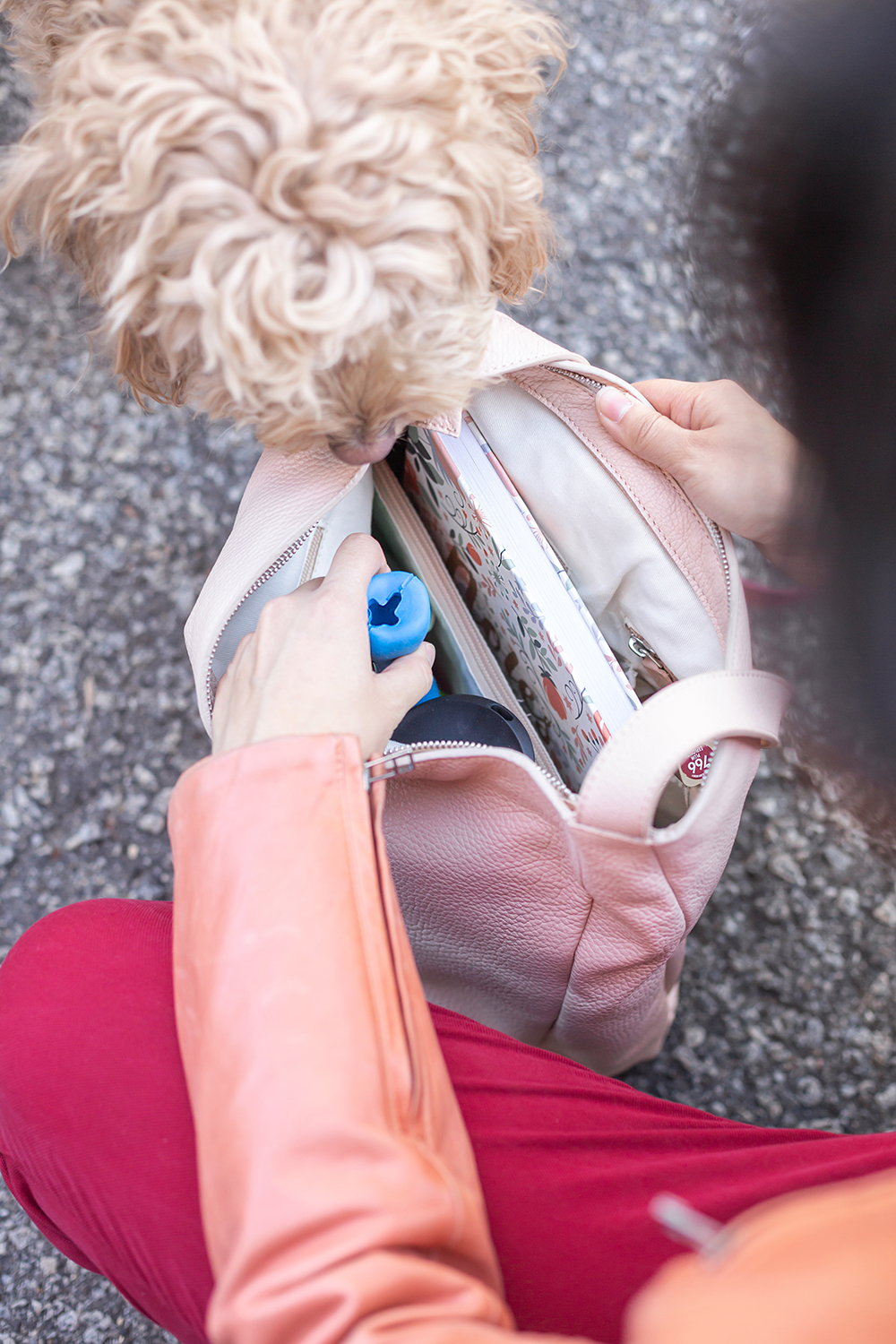 VOYLAN's genius lies in its instant organization that will transform every dog mama's purse into a blissful carefree space! Ideal for anyone who works in a dog-friendly office or who takes their dog to work; beyond handy for days spent running errands with your dog at your heels; and so perfect for dog-friendly day trips that take you here, there and everywhere! Absolutely everything you can think of has its own place!
When out and about with our dogs, we personally tend to pack a dog water bottle, an extra leash, dog treats, a dog chew or toy (in case we stop somewhere and pupper gets bored), doo bags and a glow-in-the-dark collar (in case we're out after dark with them). Now all of these items have a clear spot in this must have designer handbag so reaching for anything is a no-brainer!
In addition to helping us avoid the age-old horror of handbag disarray, we also adore that the craftsmanship and quality of these bags makes them a timeless classic that will shine in a wardrobe for years and years to come.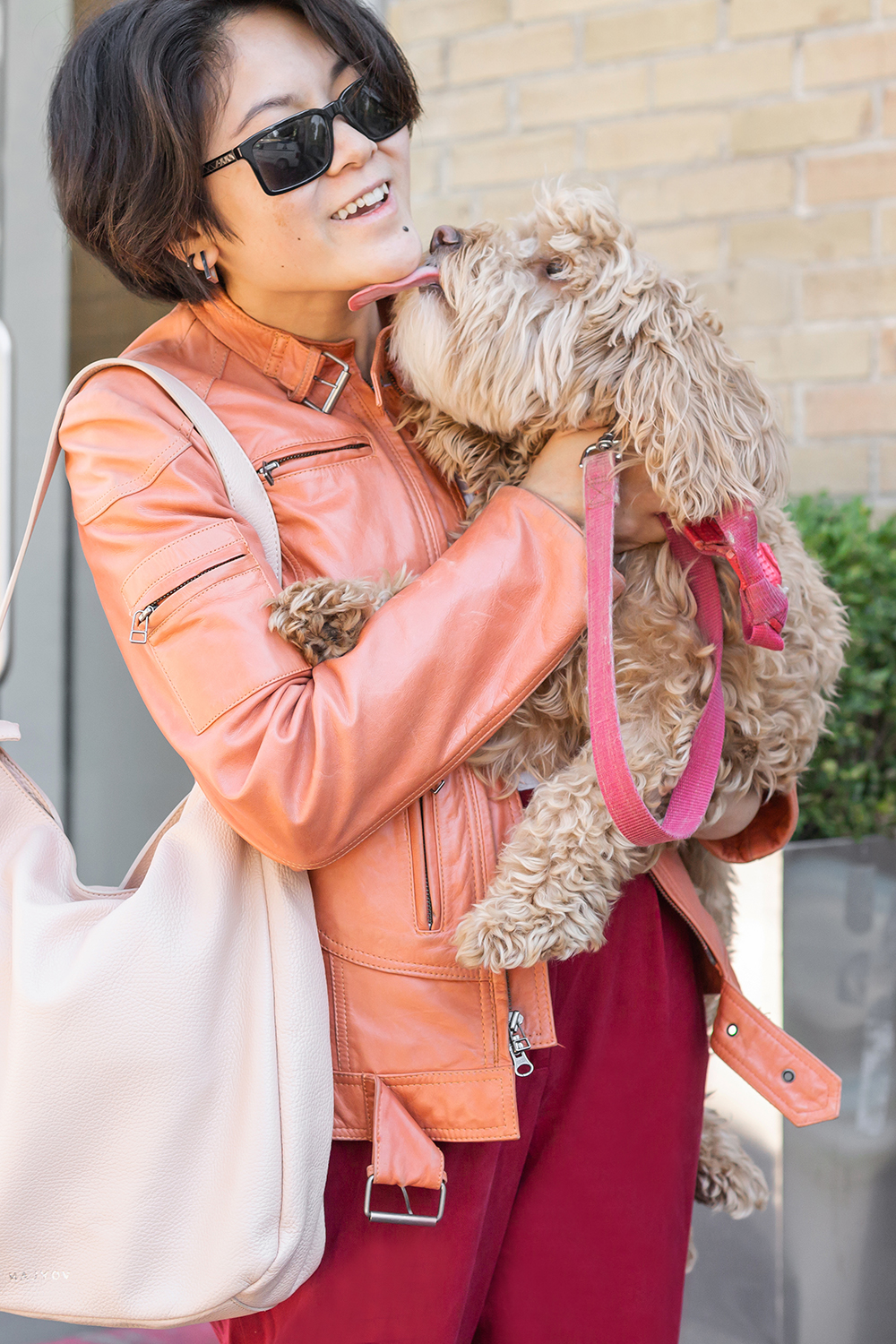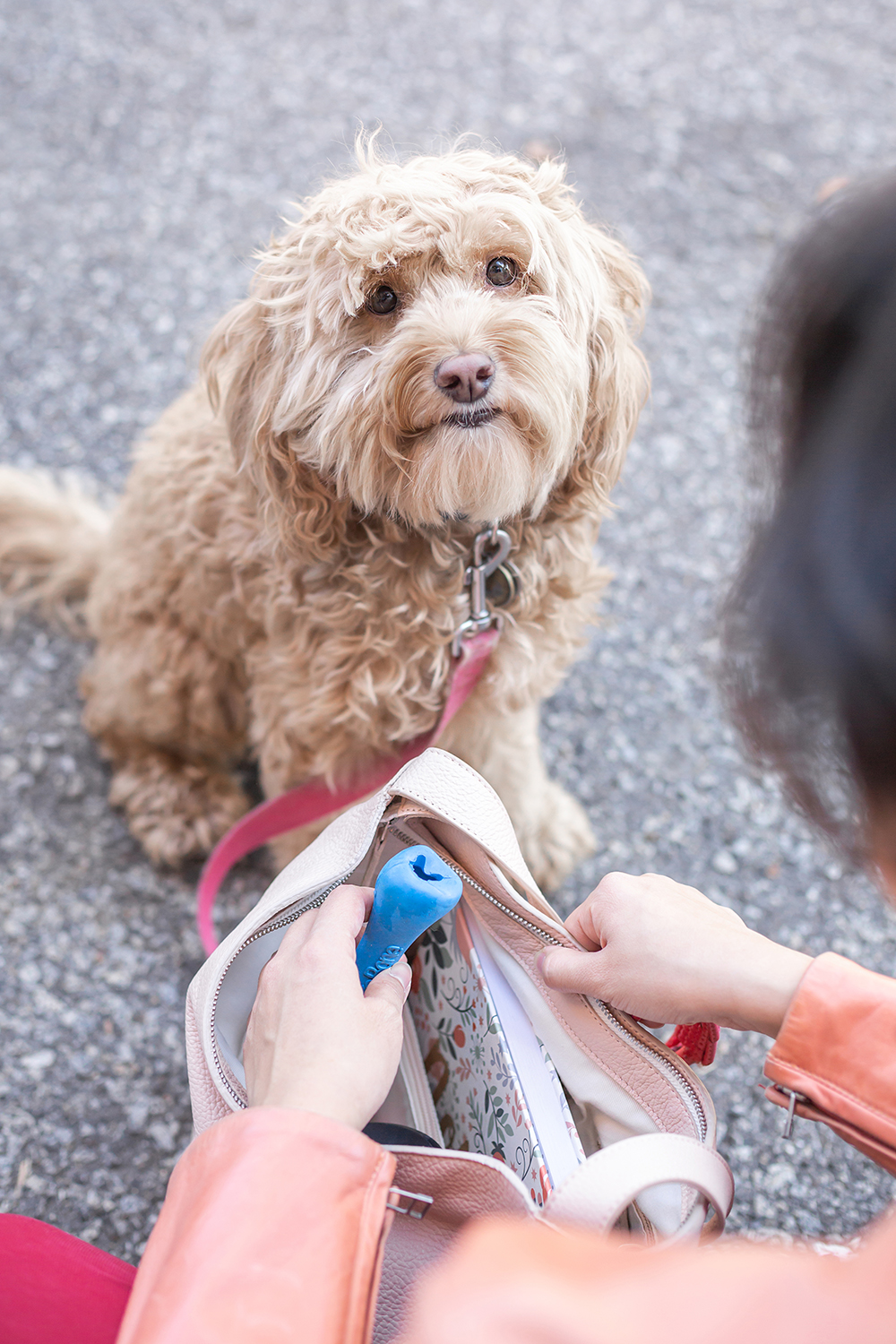 Whether on your way to work, skipping your way to a delicious patio brunch or escaping the daily grind for a quick getaway, VOYLAN's too good to be true designer handbags help keep the modern woman organized and stress-free, while also allowing her the stylish freedom to bring along her faithful dog friend anywhere with ease and sophistication!
~ BROWSE ALL OF VOYLAN'S GENIUS DESIGNS ~
WEBSITE  |  INSTAGRAM
{Photography by Gooseberry Studios. Model: SNOWZEI.  Dog model: The Real Gooseberry}