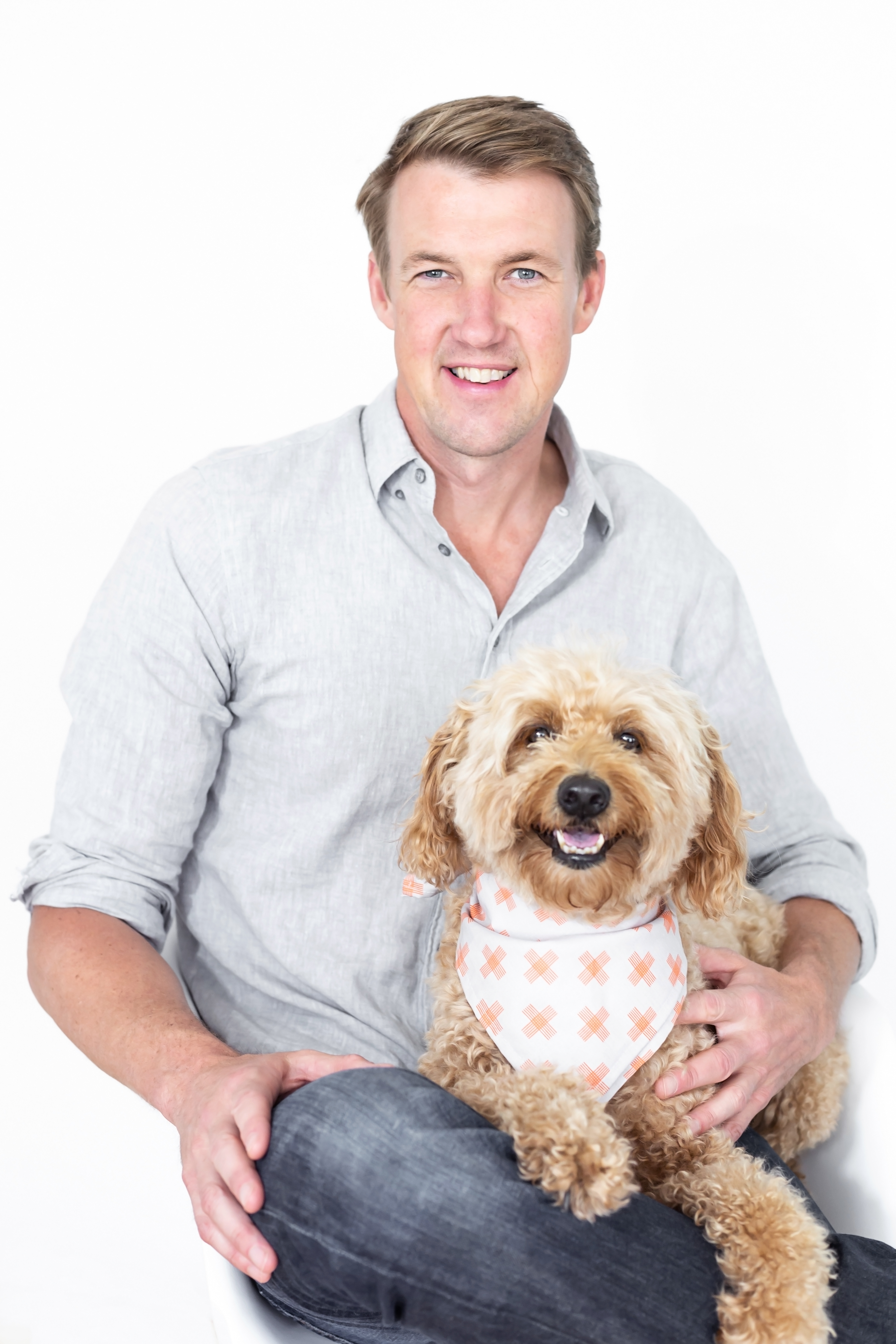 It's not every day that your dog becomes a TV celebrity. But that's exactly what happened the sweet little pupper belonging to Anthony Farnell, the Chief Meteorologist at Global News. Appropriately named Storm (more popularly known as Storm the Weather Dog), Farnell's adorable miniature goldendoodle pup was launched from scruffy little fluffball to full celeb status after making a few impromptu appearances on the nightly broadcast (more on that later).
In addition to their commitment to educating the public about important weather matters together, this steadfast duo is also wonderfully involved in the local Toronto community, supporting numerous charitable and community initiatives.
We sat down with the bright, lively pair for the inside scoop on what it's really like to work and play with one's best canine friend. Keep reading for the full interview with Anthony Farnell!

You and Storm have become quite the dynamic duo on the news over the years. Can you tell us the story of how Storm made it to air?
Sure, it's a great story! I had already brought my new little puppy into work once and believe it or not the Global News viewers helped me find the name Storm thanks to an online poll. That was cute but what happened the following month is what really made him a 'GLOBAL' sensation.
I was working on my weather maps and I assumed Storm was under my desk, a couple minutes later I glanced up to the TV monitor in front of me and there was Storm, popping his head up from under the News Desk right beside the anchor during our live broadcast. Thankfully it was during a good news story and this clip went viral showing up everywhere from Jimmy Kimmel, to Conan, Jimmy Fallon and even CNN. He even got interview requests from Australia and Japan!
What do you enjoy most about bringing your dog to work?
Well I like having him with me because it sure beats leaving him at home alone. It makes it much easier to work the longer days knowing that my pooch is happy and with me. He always gives me a needed break, either just by being there for a quick cuddle or forcing me to get out for some fresh air in the middle of the day.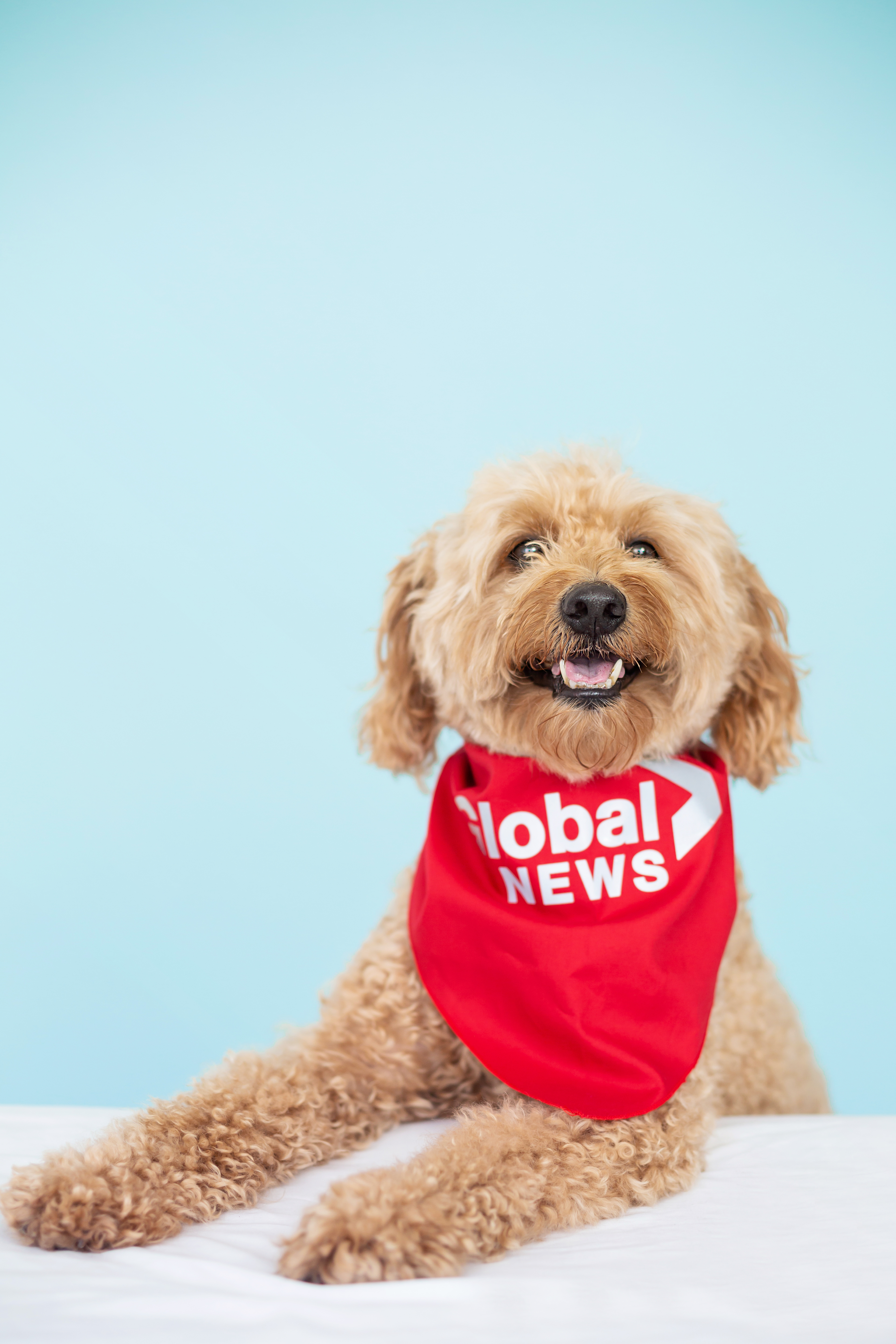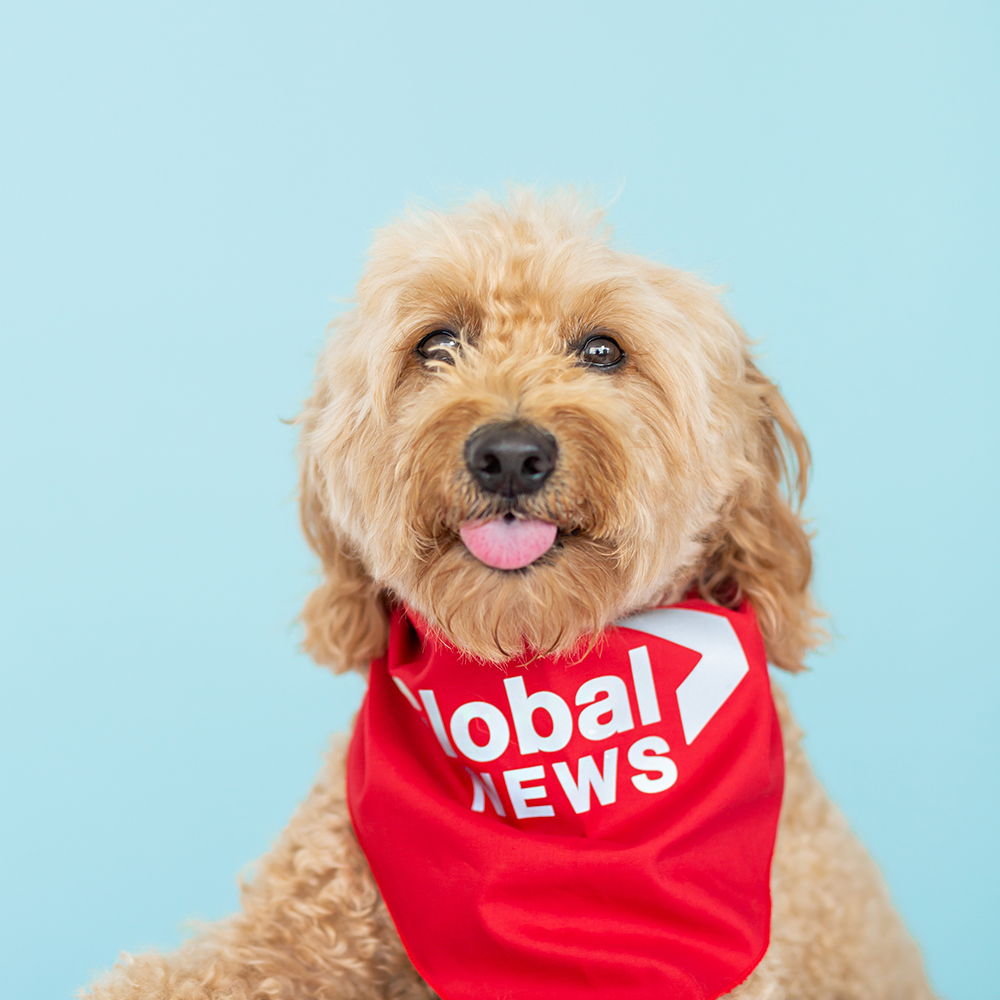 What challenges do you face (if any) bringing your dog to work?
(for example, one of the resident Pawsh pups insists on sitting in laps no matter what — during meetings, shoots, it's a little much some days!)
Well that is certainly not Storm. He's independent from the moment he marches through the front door in the morning. He has his own routine that includes a tour of the entire news station going desk to desk begging for treats.
The downside is I know he's packing on the pounds because there's probably over a dozen other employees that now bring in their own dog treats for him. I also often lose track of Storm only to later track him down via someone else's social media who is tagging pictures or videos of him on the other side of the building, but that's a whole other story.
Did you always want to be a meteorologist? Where did your interest in the field develop?
From my earliest memories I always loved the weather. I don't think I fully realized I wanted to become a meteorologist until a massive ice storm hit Montreal back in 1998. I was in high school at the time but had made my own forecast calling for days of ice. Nobody else thought it was going to be a big deal but I was convinced. That gave me the confidence I needed to pursue a career in meteorology.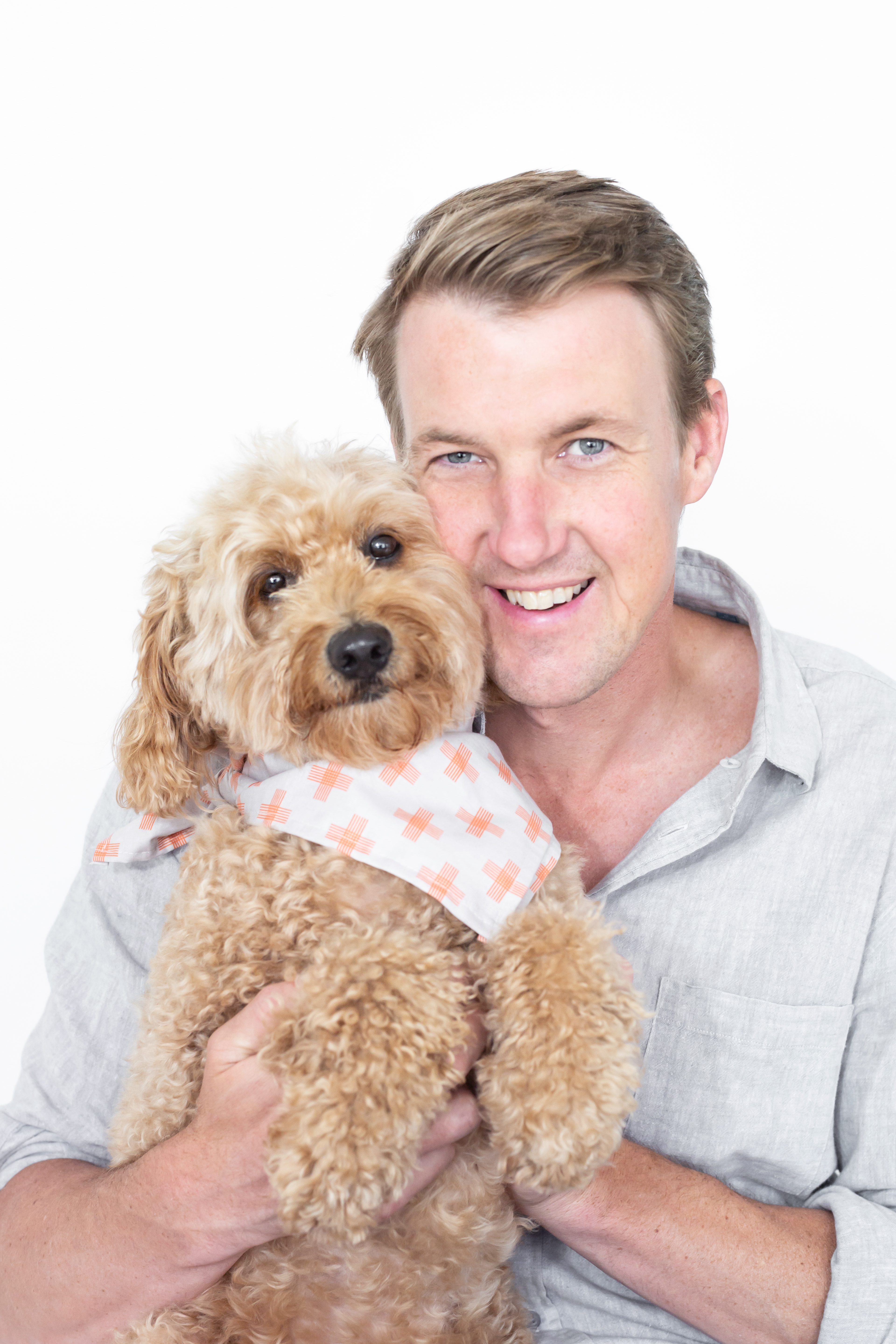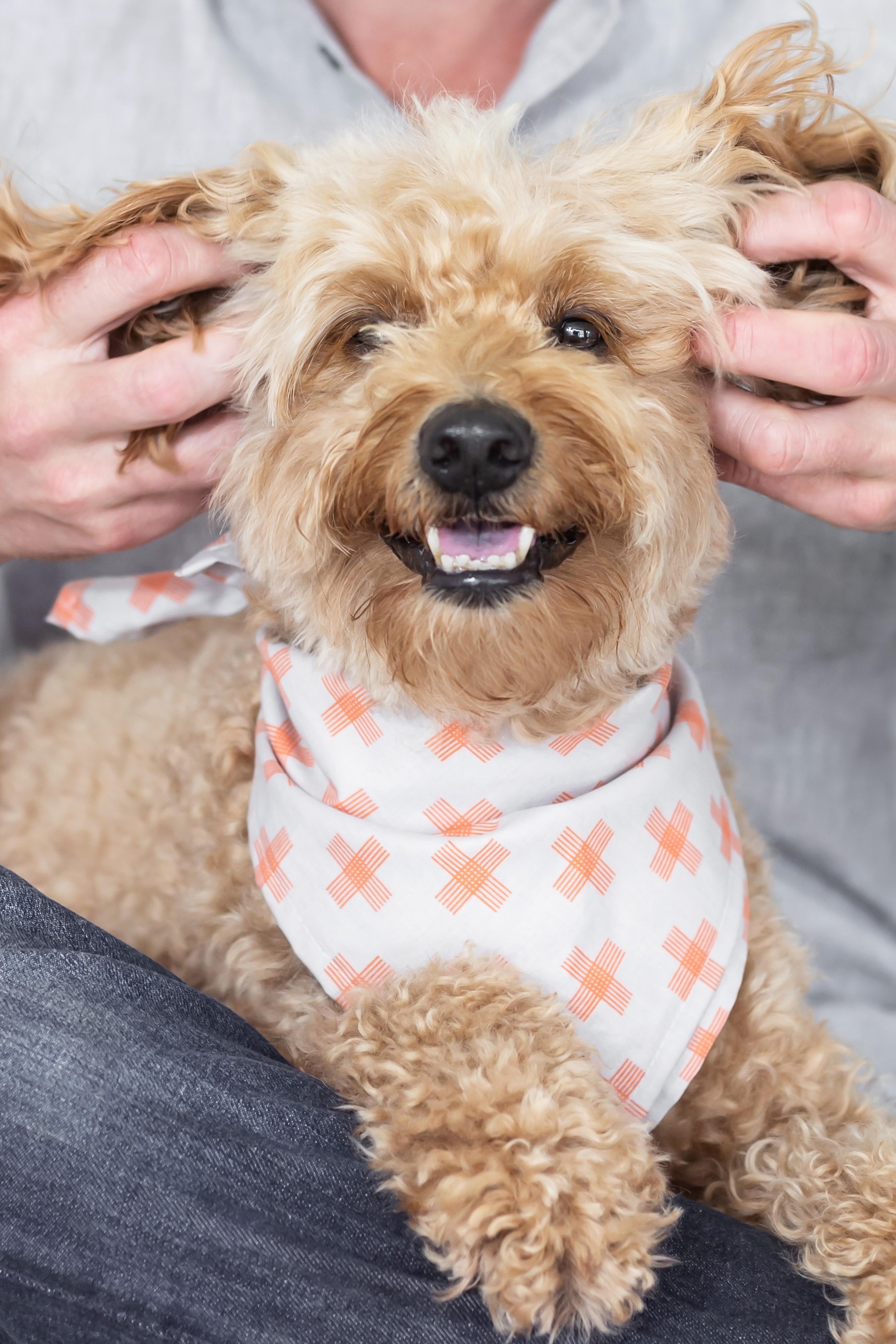 What's something most people don't know about being a meteorologist that would surprise them?
It's one of those jobs that always changes. Even if you are at your desk every day doing the same thing, the weather outside is always changing so that keeps it exciting and fun while also very challenging. The "weather jokes" you need to put up on a daily basis is the less fun part. "Being a meteorologist has to be the only job you can be wrong more than 50% of the time and still be employed" ha ha ha….
Do you have a most memorable story covered in your career — big or small — that you could share with us? Why did it make an impact with you? What did you learn from the experience?
So many memorable stories from floods to ice storm and tornadoes around the province but for me forecasting and intercepting hurricanes is like nothing else. In 2017, there was a cluster of thunderstorms off the coast of Africa that would later become one of the worst hurricanes of that busy year. From tropical depression to tropical storm to hurricane I informed viewers on Global across the country about the potential risks to first the Caribbean Islands and later the US east coast.
For over a week, I watched and tried to forecast where Hurricane Irma would eventually end up. We had meetings at Global about our coverage plan and the decision was made to send me down into the path of the storm as it made landfall in Florida. Everything from the empty flight on the way down to the stocking up on supplies and mass migration of Floridians heading out of harm's way was surreal.
The damage was extensive across the state but thankfully not as bad as it could have been. Being there is important for me because storms become more than just a computer model forecast. You really grasp the human impact and need for good predictions but also good messaging to keep people safe.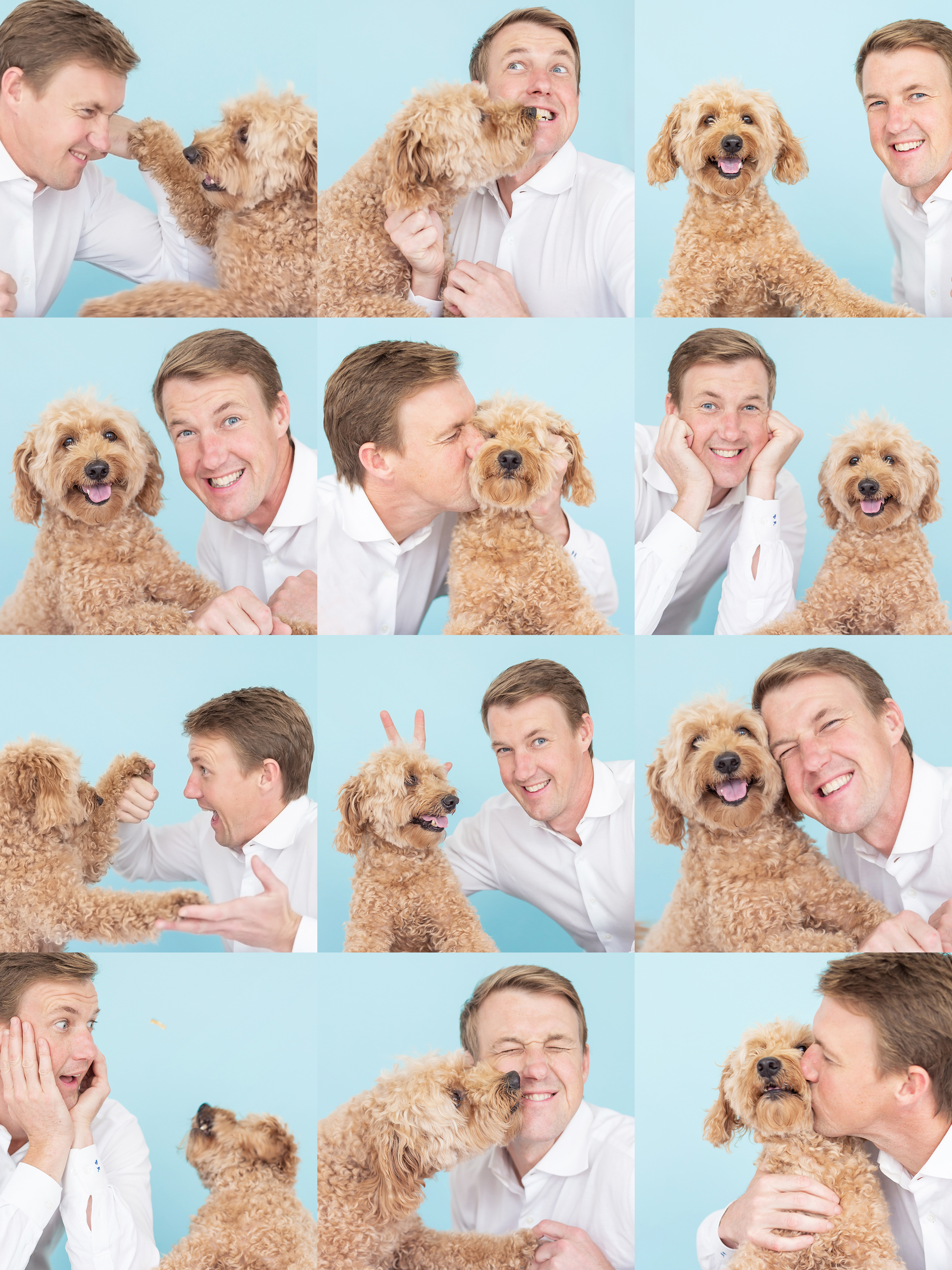 It's a Sunday with absolutely zero plans. Can you describe your ideal day with your faithful sidekick Storm? What would you two get up to?
He'd start by waking me up with licks and then move on to my wife. He has become so accustomed to getting a walk right when he gets up in the morning that he basically demands it. On Sunday that walk is to a coffee shop next to the park, we all end up happy that way.
In the afternoon we'll head down to the beach nearby and I'll throw sticks for him until he's tired. You can always tell when he's exhausted because instead of bringing the stick back to me, he goes the other way and starts eating it. His Sunday night sleep is always the best.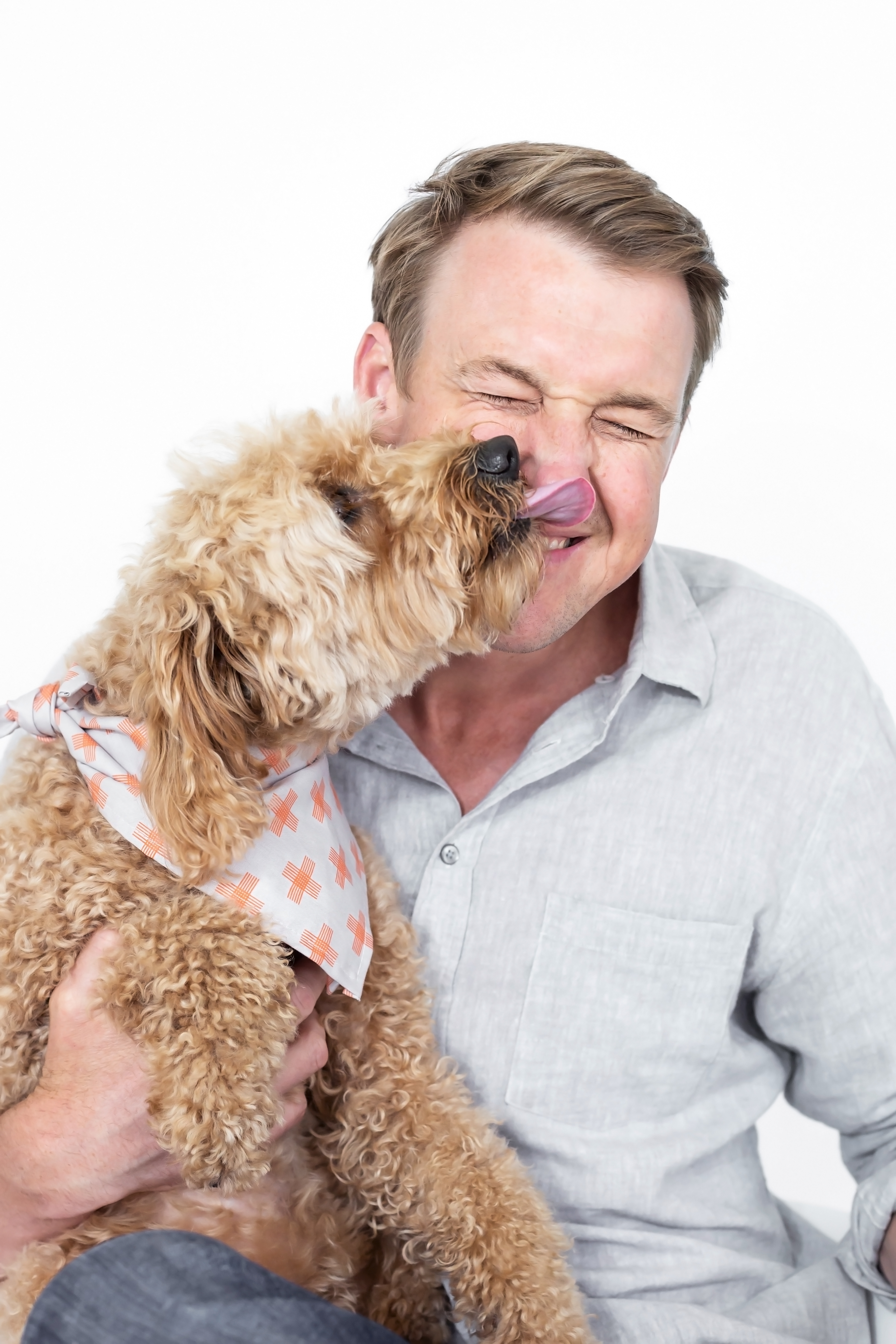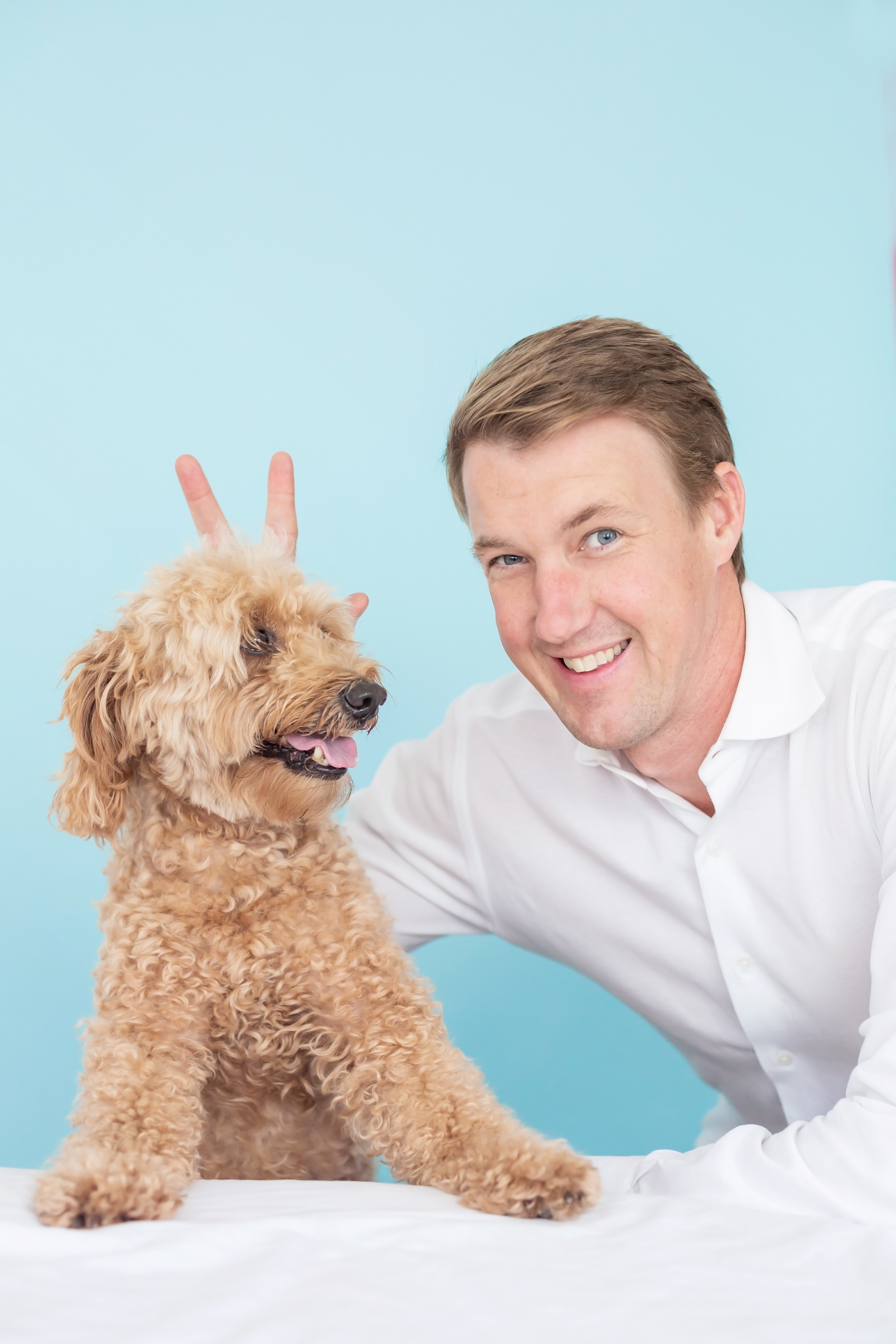 You and Storm are very active in the Toronto community. What are some of your favourite causes and organizations to support in the city?
We are very busy in the community visiting schools and even seniors homes. The list of causes and organizations we support is always growing, but they've recently become K-9 centric as Storm's popularity has grown. Everything from the Toronto Humane Society's "Paws in the Park" to Global News' very own "Dog Days of Summer" event.
I'm also thrilled to have been supporting Smiling Blue Skies Community to End Canine Cancer for almost the past decade, and this November we'll also be participating in dog event organized by CAMH (EDITOR'S NOTE: find all the details for this upcoming event here!) We're happy to have lots of great opportunities to get involved in the city.
Most pet parents agree that dogs teach humans a lot by just being. Is there something Storm has taught you and your family over the years?
In the 8 years since we got Storm he has taught us more about caring and loving someone else than we thought possible. We like to think he has readied us for the responsibility of having kids (as if you could ever be ready). He's also taught us that even a cute cuddly miniature goldendoodle can have major attitude and mood swings that you can't explain!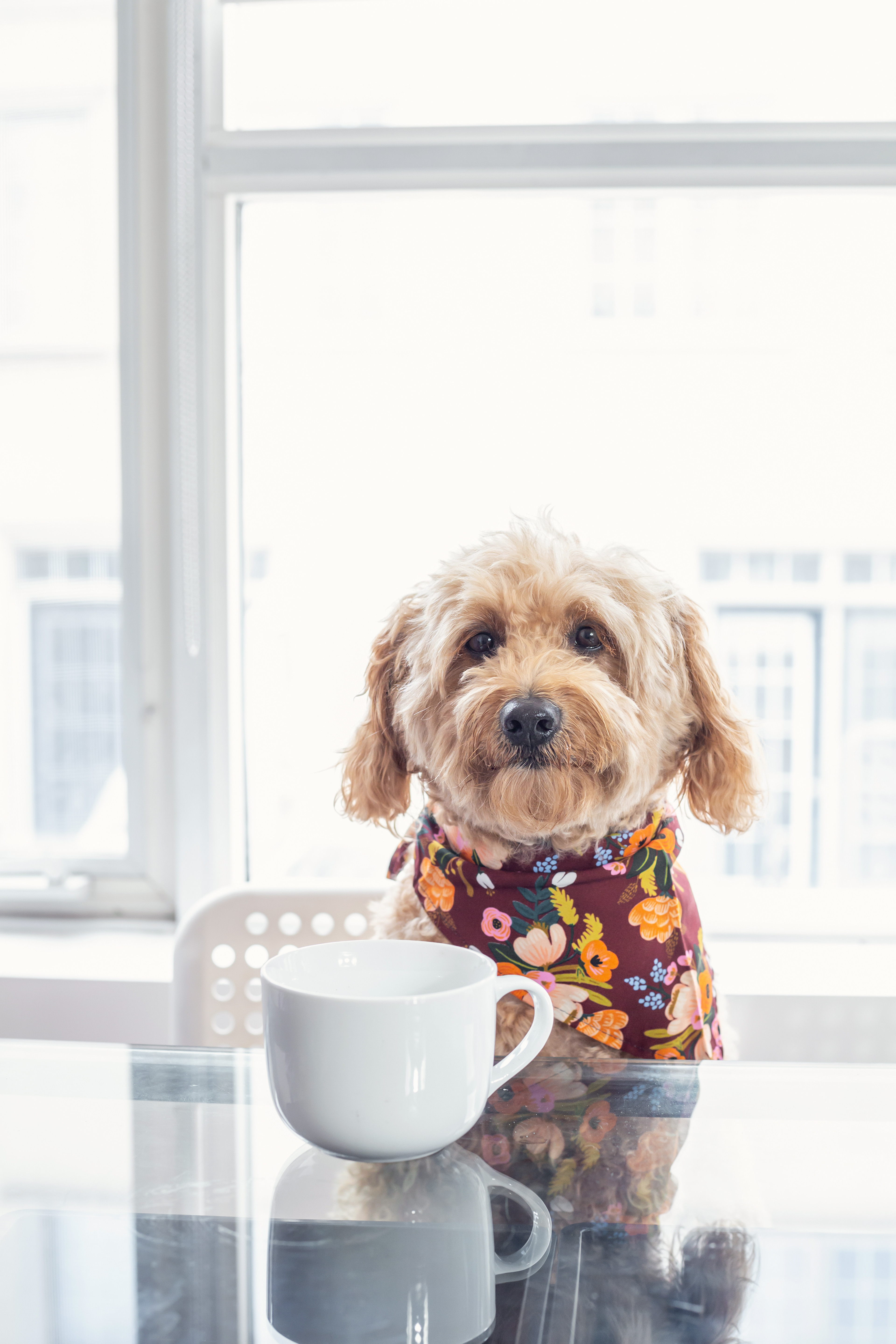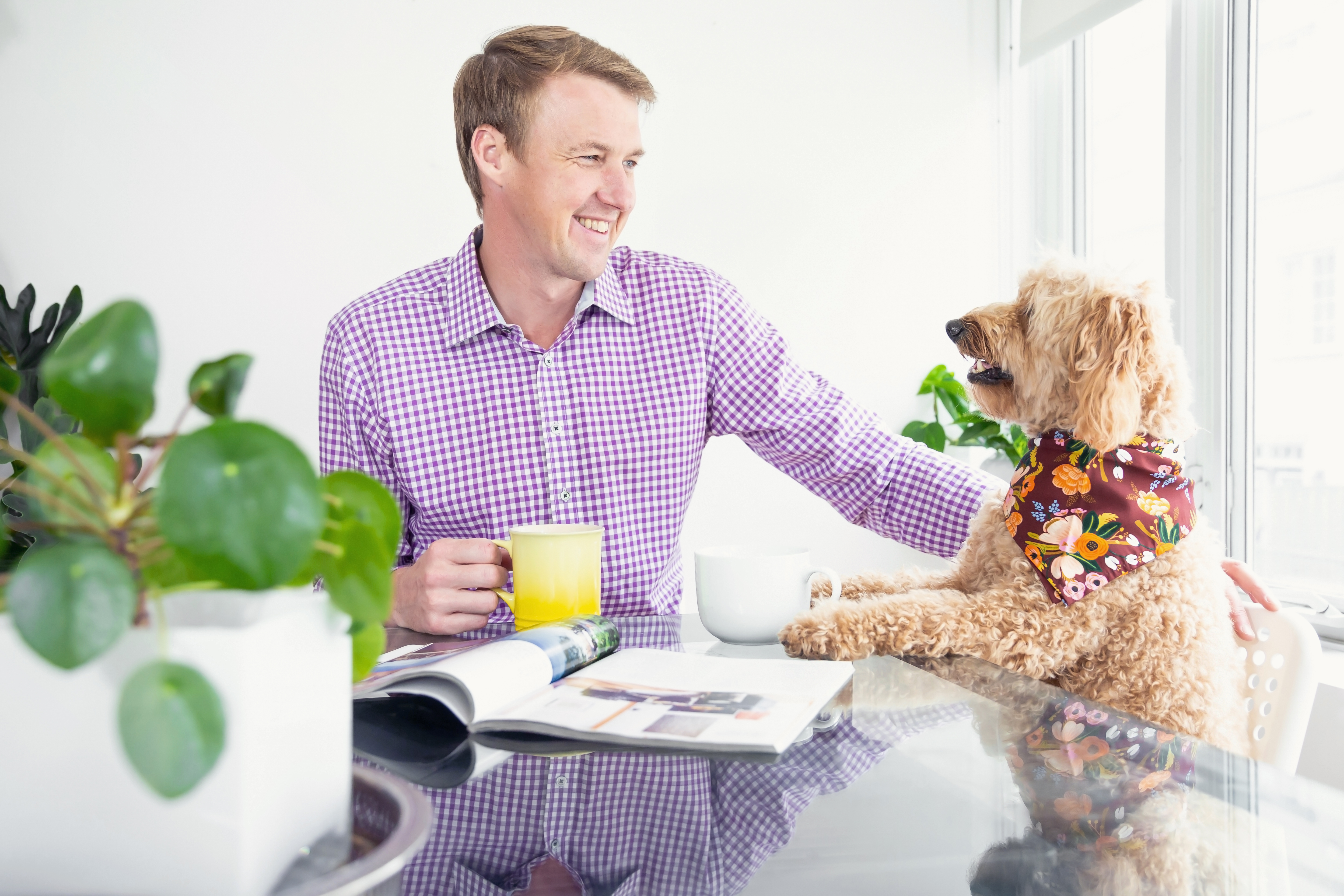 What's the next career or life goal for you and Storm that you hope to crush in the next few years?
Well I mentioned having a family, that's up there on our list but also we're hoping to create a series of kids books around Storm as he teaches about thunderstorms, tornadoes, ice storms etc. I find there's a need for children to learn about natural phenomenon and disasters and who better to teach them about it than Storm the Weather Dog.
Is there anything else you'd like to add or chat about to Pawsh readers?
It has been incredible to see just how many dog lovers there are out there. Even people that don't have a pet themselves really appreciate when I bring Storm on TV or to a local event. In the last year we've created a very successful Global News Dog Walking Forecast that can be seen on our newscast – weeknights at 5:30PM and 6:00PM. It helps people plan when to take their dog outside but it's also a way to showcase some of the cutest dogs across the country.
To participate, all viewers and readers need to do is post a picture of their dog on social media using the hashtag #walkwithstorm and I try to showcase a dog photo every night alongside the forecast. I've found people and pooches get a real kick out of seeing other dogs on TV!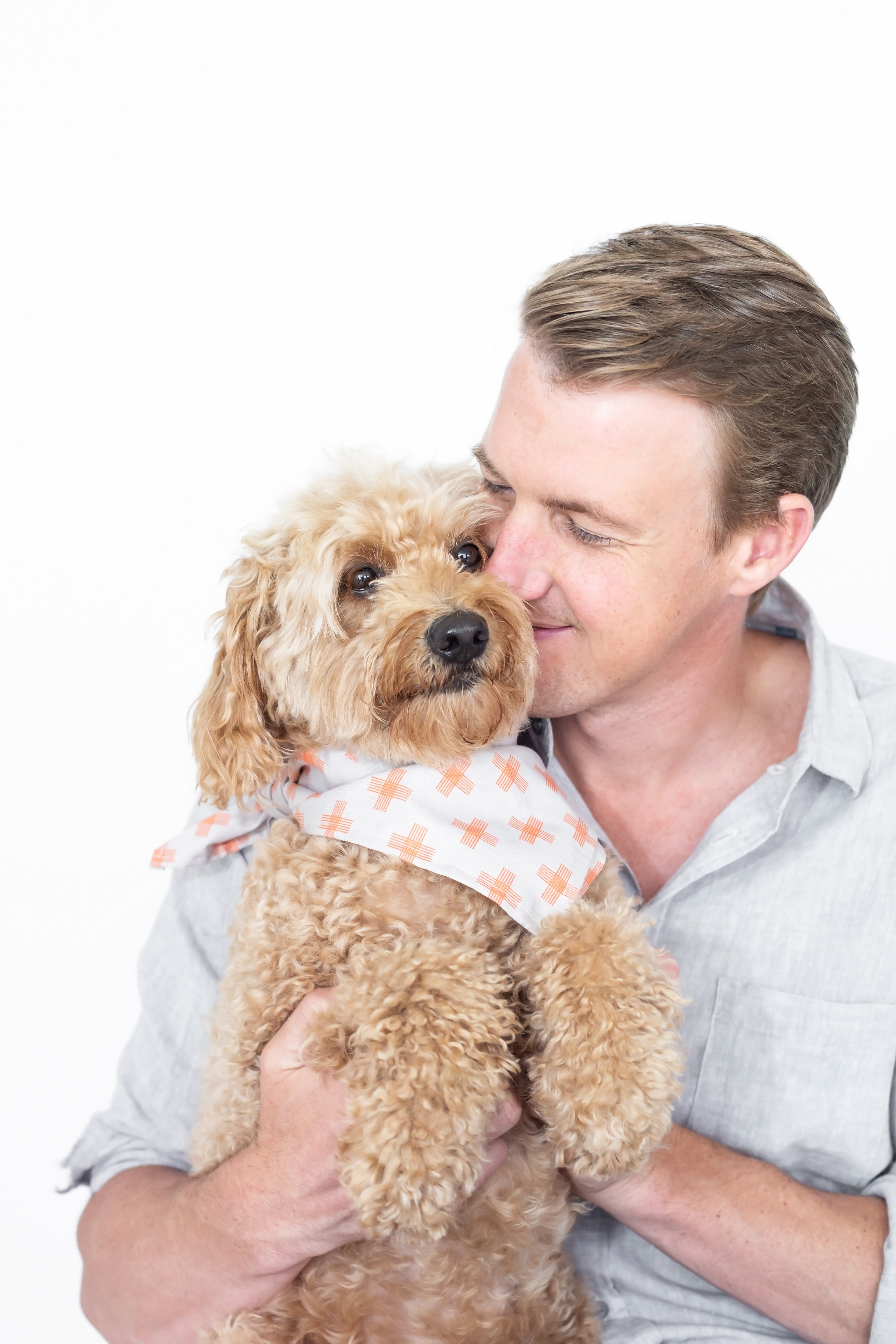 ---
Thank you so much Anthony and Storm for chatting with us!
To keep up with this duo's activities, be sure to follow them on:
TWITTER  |  INSTAGRAM  |  STORM'S INSTAGRAM

{Photography by Gooseberry Studios}