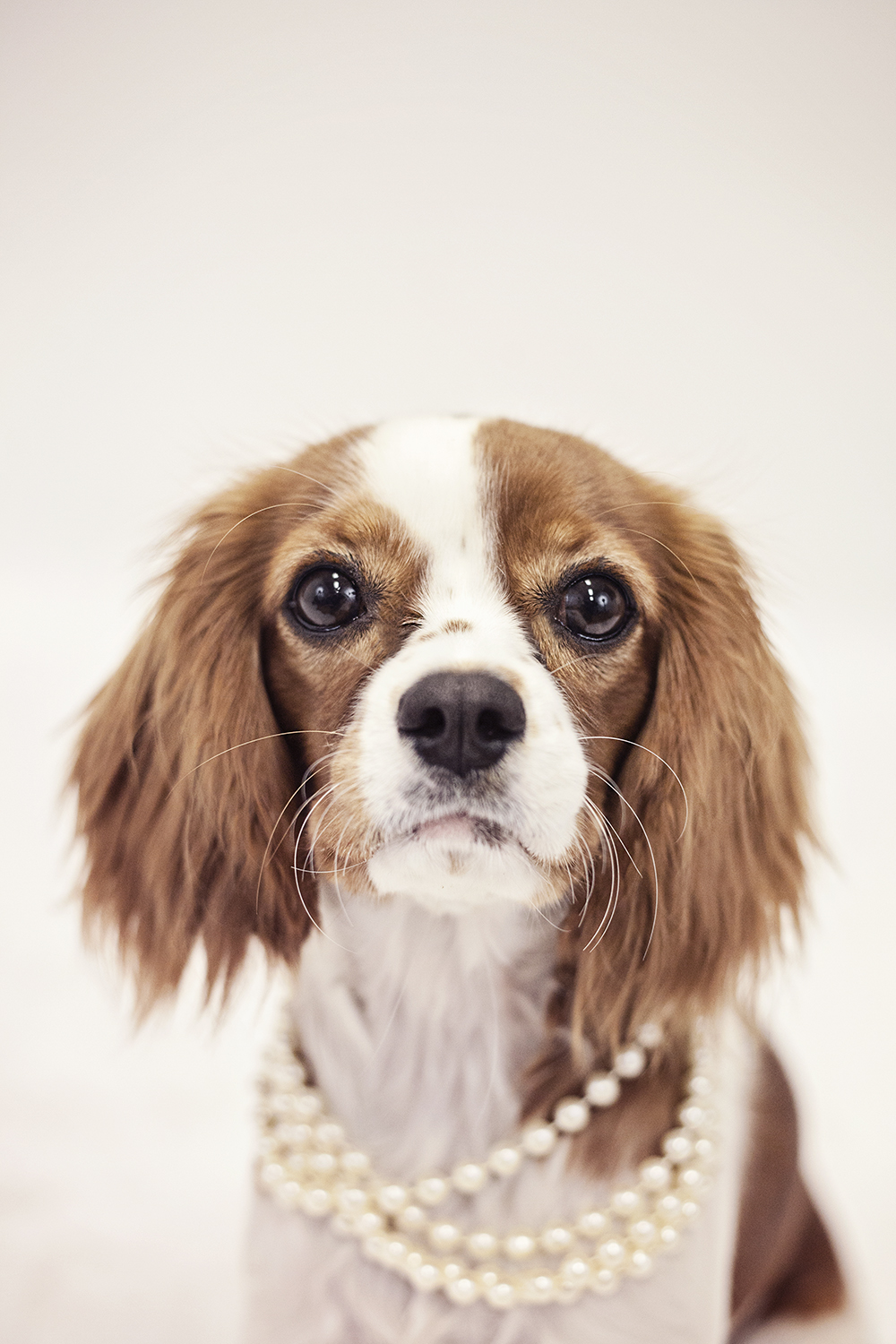 Getting older can be a confusing time for your dog. They start to have less energy, they start to experience physical changes like vision and hearing loss, and their dietary needs change too. All of these changes, however, do not mean that their zest and enthusiasm disappears! On the contrary in fact, as their years of wisdom equips them with all sorts of mischief and know-how. To help make a dog's golden years really sparkle though, there are lots of little things we can do to greatly improve their quality of life. Here are some simple tips to improve your senior dog care and to make their life the best it can be!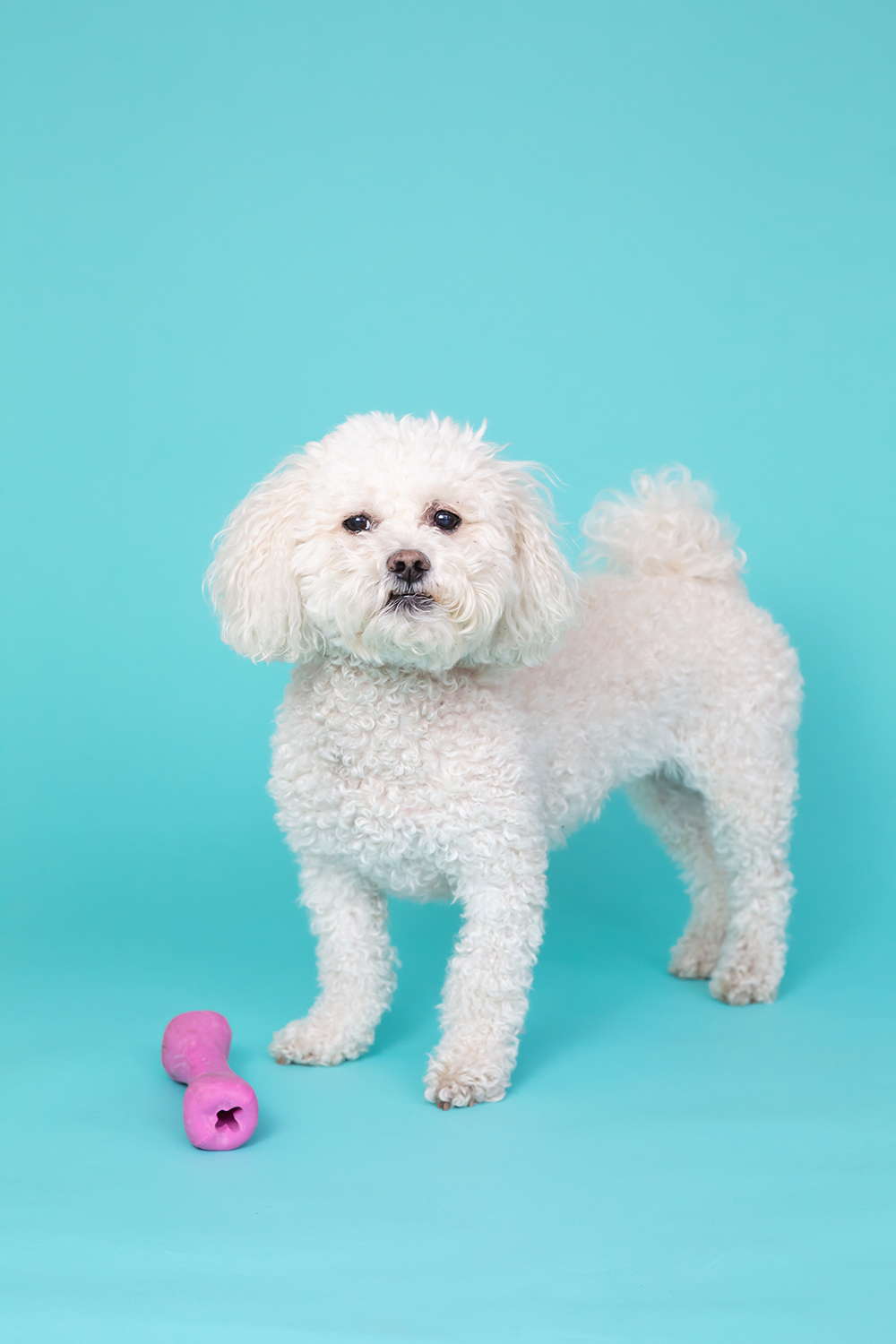 SENIOR DOG CARE TIP #1:
INVEST IN PUPPY TEETHING TOYS
Just like a pesky teething puppy, senior dogs also develop sensitive gums as they age. Often times those super hard chew toys prove to be too tough and older dogs end up cutting their gums on them, which of course only adds to their discomfort.
Chewing, however, remains important to overall dental health in a senior dog, making puppy teething toys a must have! For resident Pawsh pupper, Rory (who is now 11-years-old!) providing an assortment of puppy teething toys was a total game changer! She throws them around excitedly, has a happy chew fest every evening and her dental health is being kept from going downhill. Her personal favourites? Kong Puppy and Natural Rubber Chew Bones from Becco Pets.
SENIOR DOG CARE TIP #2:
BE MINDFUL OF A SENIOR'S DIET REQUIREMENTS
A dog's physical needs change as they grow older, so exploring a senior pet food option with your vet may be a good idea. Senior pet foods contain different formulas than regular adult dog food, designed specifically to help support and nurture canine physiology as it ages. And hey, new kibble choice, why not treat them do a snazzy new dog food bowl too?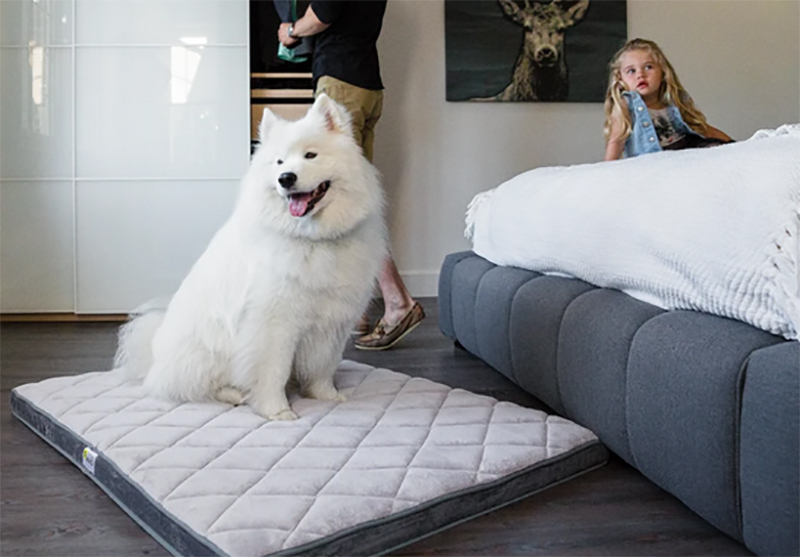 SENIOR DOG CARE TIP #3:
INVEST IN AN ORTHOPEDIC DOG BED
Essential. Think about how your own back and shoulders feel after a long day of running around — probably a lot stiffer than they did when you were a sprightly teenager. Senior dogs also experience aches and tension as they get older, so treating them to a gorgeous orthopedic dog bed for afternoon snoozes and a good night's rest is a kind improvement that they'll relish. One of our favourites? The Diamond Bed by BIOCOM, a Canadian brand.
SENIOR DOG CARE TIP #4:
TRY YOUR HAND AT CANINE MASSAGE
A massage (when done properly) can help to relax any tightness or tension in your dog's muscles. Did you know that a loose muscle makes it less likely to be injured while running or playing? Learning how to give Rover a relaxing massage can help to improve their quality of life.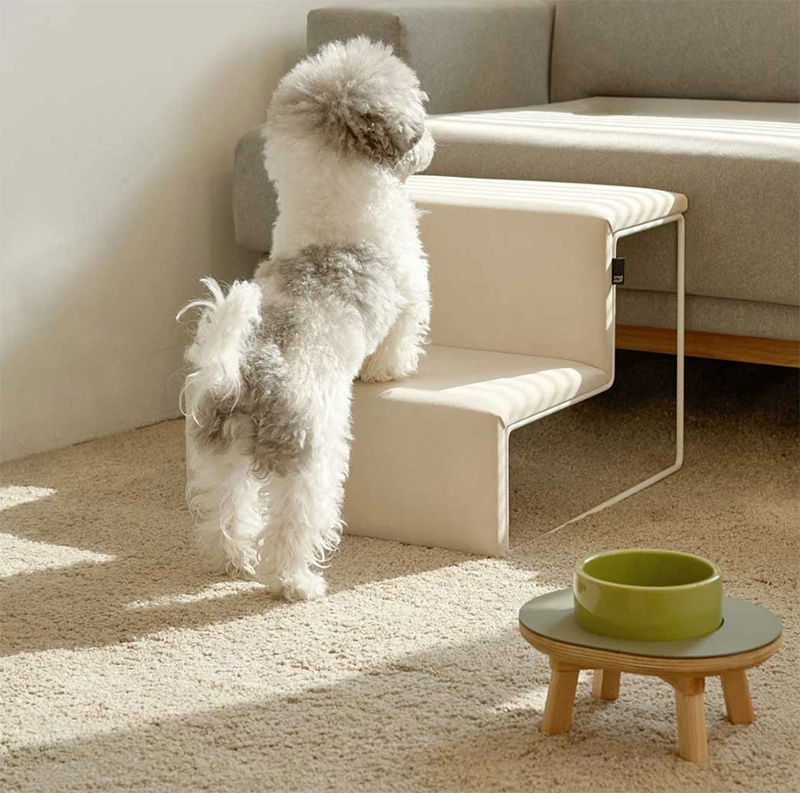 SENIOR DOG CARE TIP #5:
MINIATURE STEPS
As your dog ages, you may notice that simple actions like getting up and down from the couch, bed or car become a bit of a struggle. Help your dog maintain their independence by using a handy pet step. This will allow them to come and go more easily as they please and helps them to avoid injury. Our current fave? The oh-so stylish Dig Step in Cream by The Basic Concept.

SENIOR DOG CARE TIP #6:
SPEND EXTRA TIME WITH THEM
Time is precious. Spend as much time as possible with your beloved senior and soak up their charming personalities, their goofiness and their snuggles! Not quite sure how to bond even more with your dog? Take a peek at these creative ways to strengthen your relationship with your dog.
---

These are just a few of our personal favourite senior dog products and tips here at Pawsh that we use regularly for our beloved senior pupper. But we'd love to hear about some of your favourite products and ideas too! If you feel like sharing, let us know in the comments and let's gush about our golden girls and guys!